THE BEST EXHIBITION STAND BUILDERS FOR YOUR TRADE SHOW IN HONG KONG
We are a reliable exhibition stand builders and partners in Hong Kong and the rest of the world
Looking for the right way to promote your brand to the world? Then the International Exhibition in Hong Kong is the right one for you. By exhibiting in Asia, you find new clients and partners and raise your company's profile in the international market.
The most crucial step is to prepare appropriately for building an exhibition booth, don't worry if you are new to this. ESBAU's team of professionals will help you with this, building an exhibition booth for you quickly and on time. You need a creative design to attract guests' attention to your exhibition display and to stand out from the other exhibitors.
International exhibitions in Hong Kong are hugely popular not only in Asia but all over the world. Hong Kong is a leader in economic transparency, having a free market and low tax environment, which is very attractive to investors, international companies, and businesses. The number of trade fairs in Hong Kong is over 100 a year, and you will always find the right one for your industry in this list.
ESBAU guarantees quality and customer care. Our exhibition and event agency is based in Europe and is responsible for you under European law. Experience in exhibition stand building in Hong Kong is more than eight years, during which we have built many exhibition booths, examples of which you will find in the portfolio.
POPULAR HONG KONG EXHIBITION CENTRES
AsiaWorld-Expo – There is more than 70,000 m² of rental space for your exhibition stand at AsiaWorld-Expo, and most importantly, you can build structures of any design and complexity. It is home to exhibitions such as:
Global Sources Fashion,
Global Sources Lifestyle,
Spring Seasons,
Asia Fruit Logistica.
The Hong Kong Convention and Exhibition Centre (HKCEC) is the hallmark of Hong Kong. The exhibition center has been welcoming its visitors as far back as 1988. A significant upgrade in 2006 added 19,400 square meters of floor space, and the facility now offers over 92,000 square meters of leasable floor space.
Vinexpo Hong Kong,
International Conference & Exhibition Of The Modernization Of Chinese Medicine & Health Products,
Electronic Asia.
HOW WE, AS A STAND BUILDER IN HONG KONG, CAN HELP YOU
ESBAU team will organize your participation in an international expo in Hong Kong with maximum support, it will be a carefree adventure for you, and you will be satisfied. Choose from our wide range of services that you will need during the international expo:
Project services
Detailed 3D booth design;
Safe building materials for excellent trade show booths construction;
Control exhibition stand builders;
EXPO booth elements logistics;
Booth set up;
Organization of daily cleaning and trash removal;
Disinfection of the exhibition stand as part of the Covid-19 control (obligatory condition of the organizers)
Dismantling and disposal of the stand per the requirements of the organizers.
Institutional services:
We will connect to your trade fair stand with everything you need: electricity, fast Internet, and water;
We choose and deliver furniture for your exhibition team and guests for exhibitions;
We make exhibition furniture to order;
Independently arrange all permits and other documents for stand construction in Hong Kong;
Marketing services
Our designers will develop the layouts, and we will print the materials for distribution at the exhibition stand;
We will provide digital invitations for your guests;
Organize an advertising campaign on social networks;
We will make recommendations and implement an additional digital marketing strategy to inform potential clients about your bespoke exhibition stands in Asia;
We will think through and implement the collection of statistics and leads during the expo to help your marketing department analyze its results
Extra services:
We provide international customer support for you;
Best food and beverage catering during the exhibition in Hong Kong;
LOOK AT EXHIBITION STANDS WE'VE DONE ALL OVER THE WORLD today
VISUFARMA
World Glaucoma Congress 2023 | 21m2 | Rome | Italy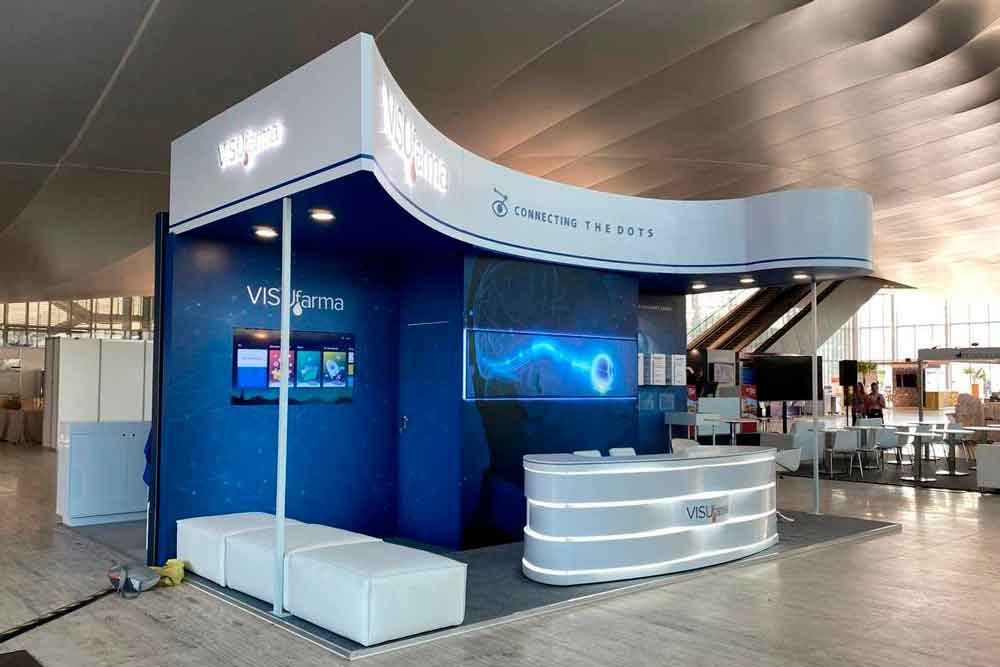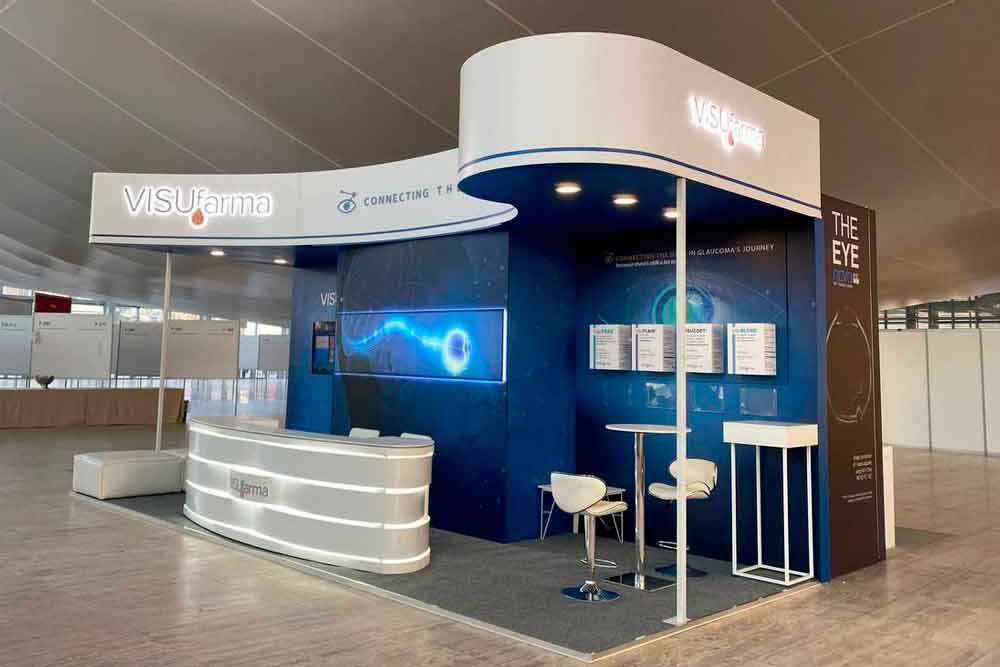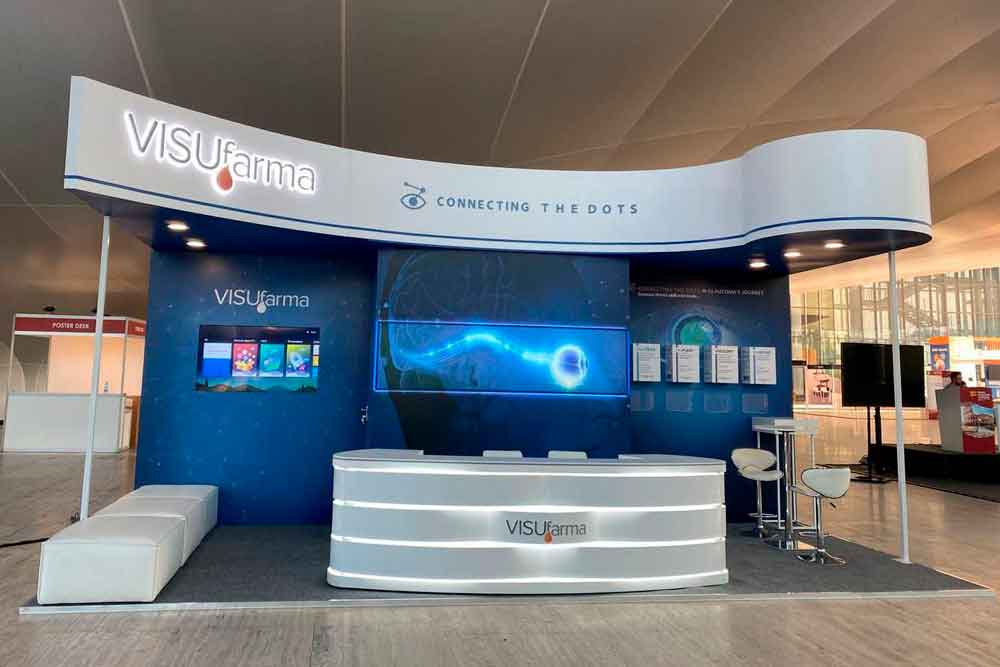 WOLONG
SPS 2022 | 150m2 | Nürnberg | Germany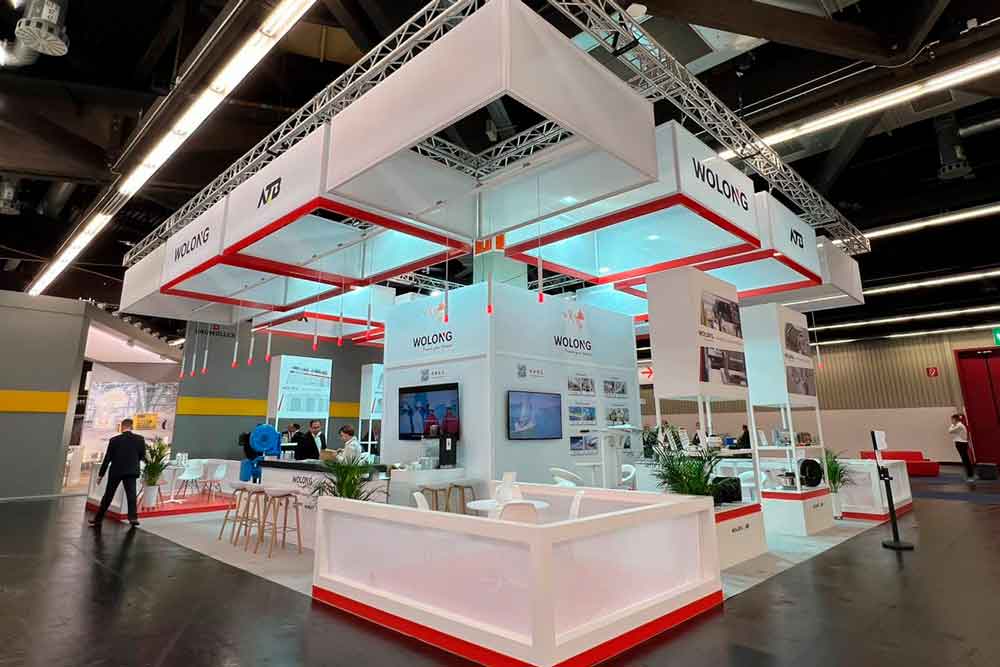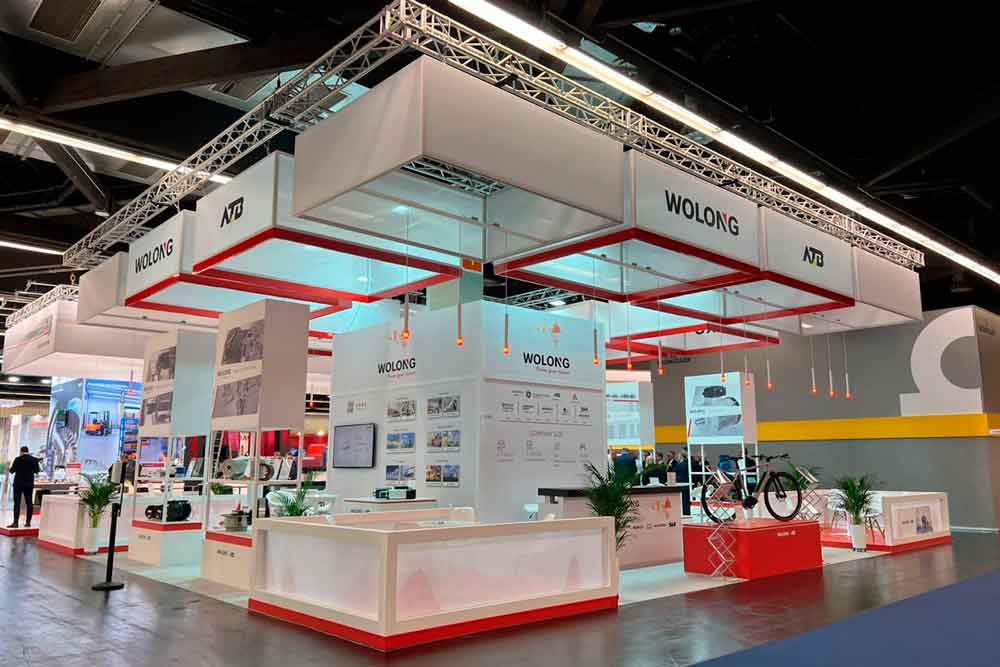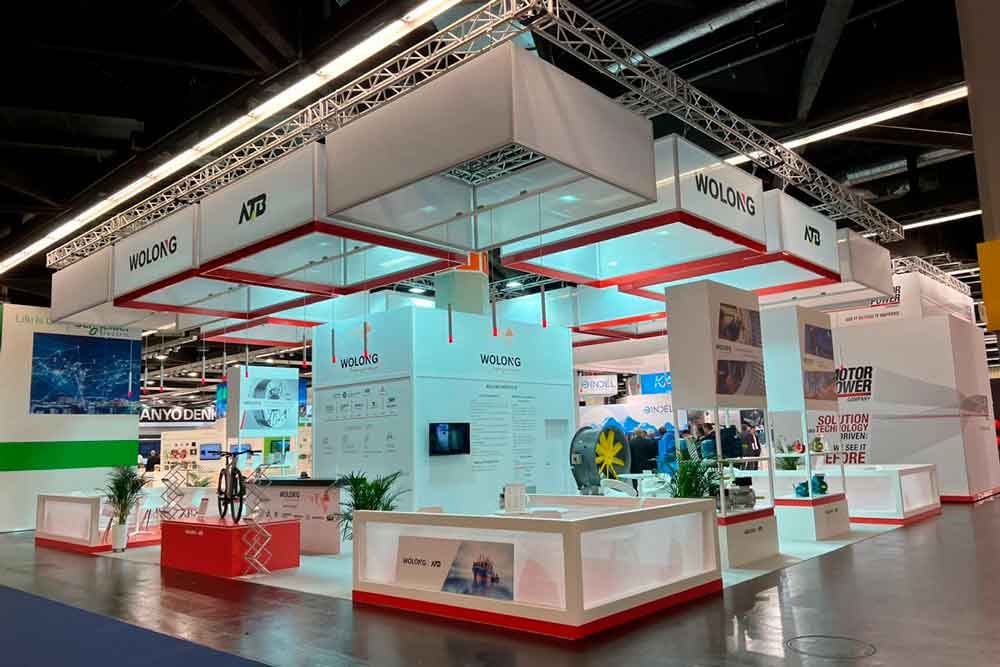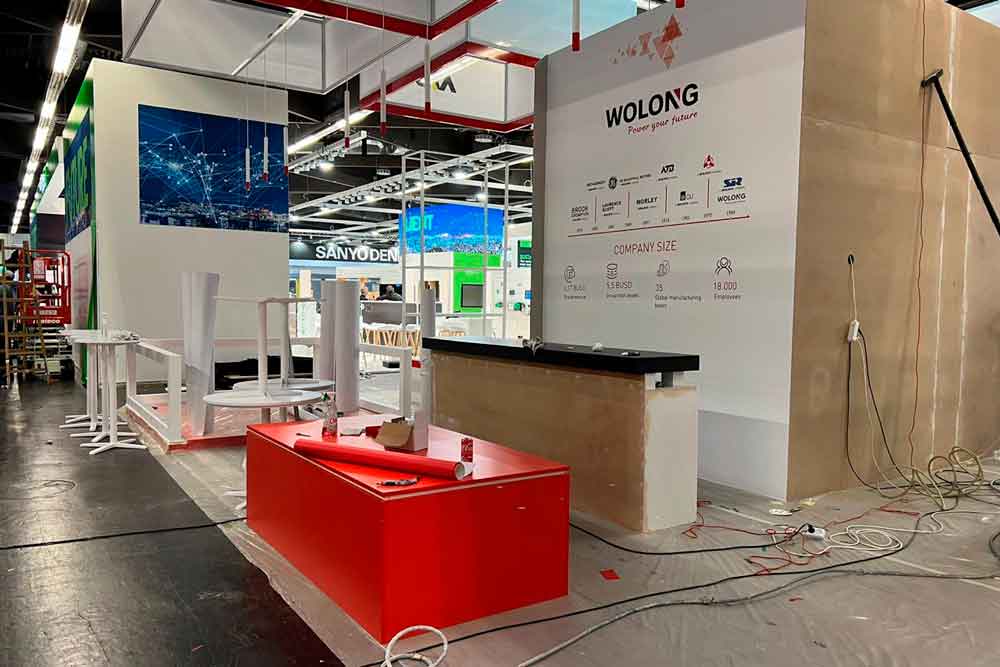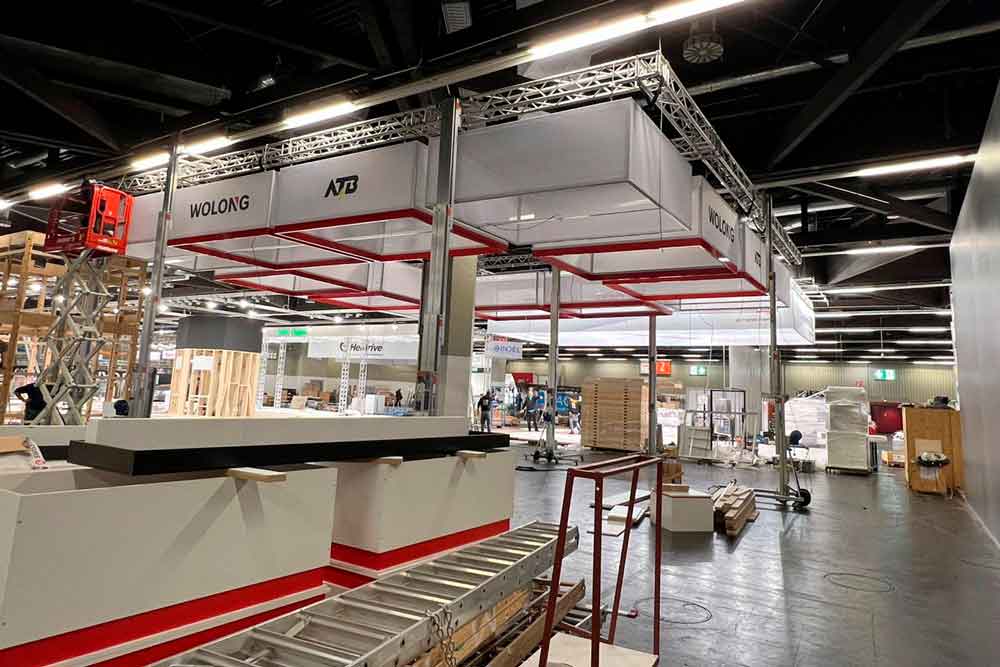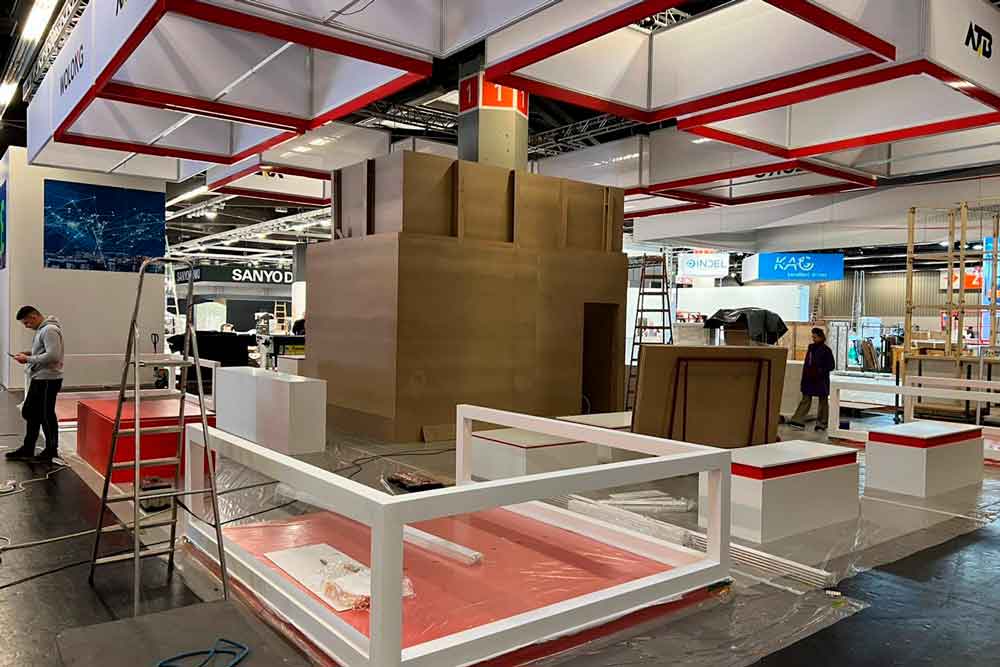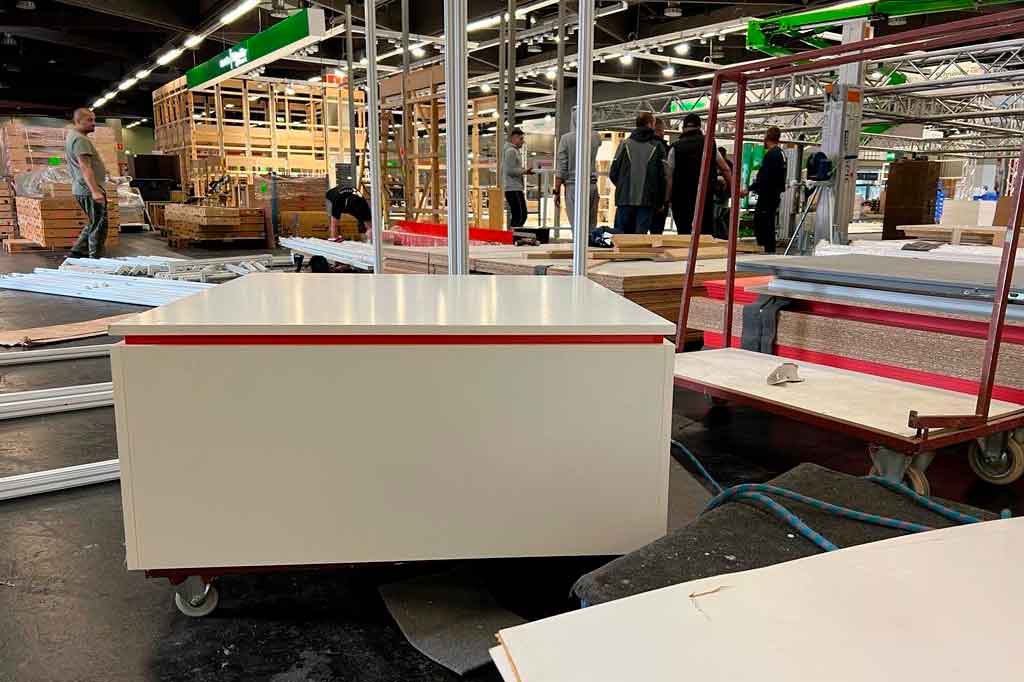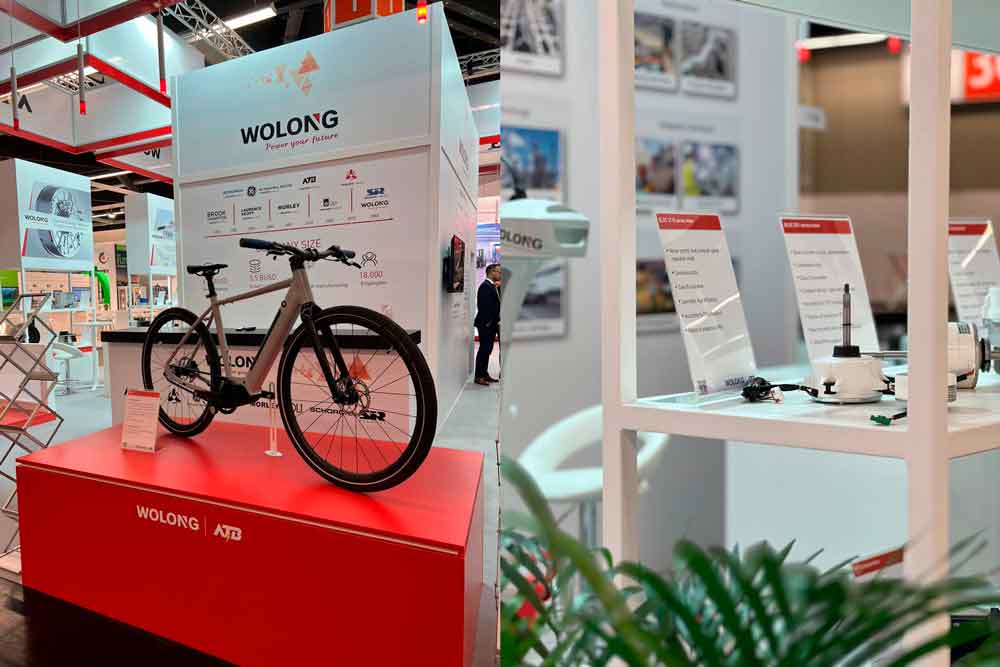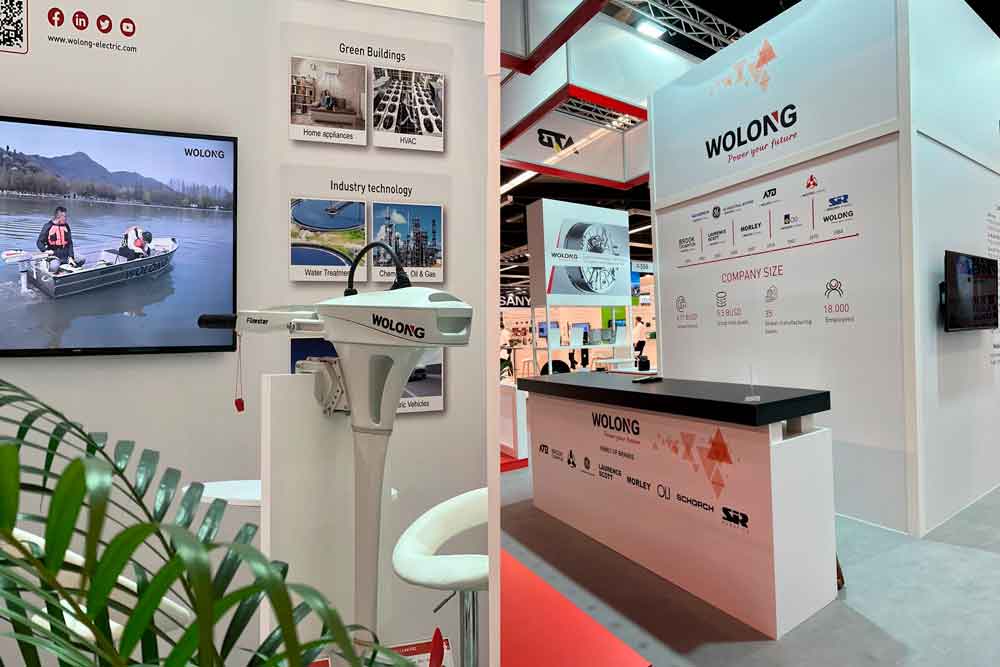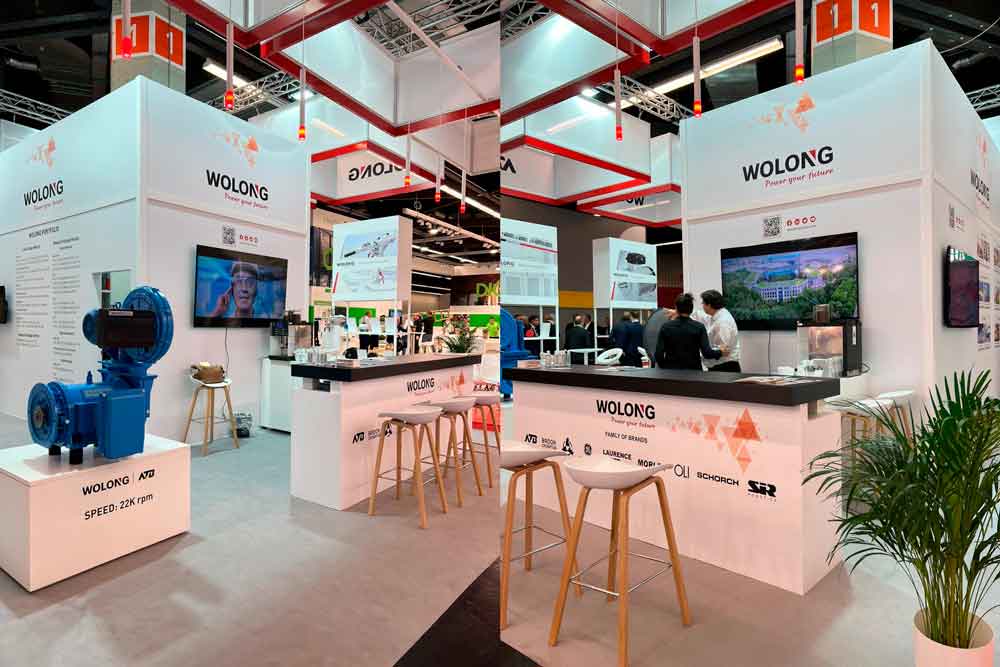 ROYAL PORCELAIN
Ambiente 2023 | 120m2 and 30m2 | Frankfurt | Germany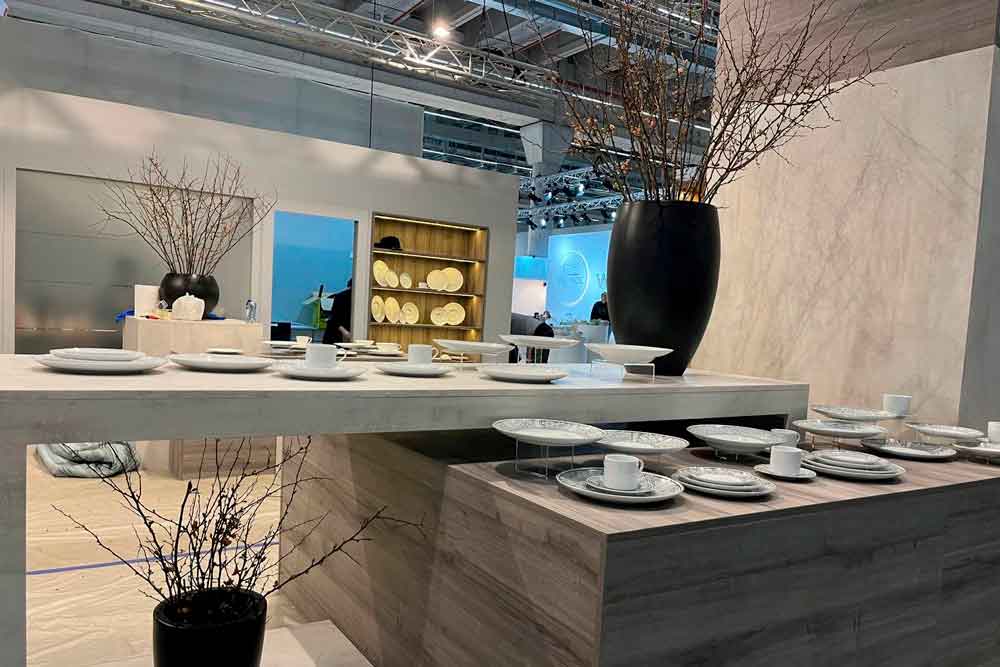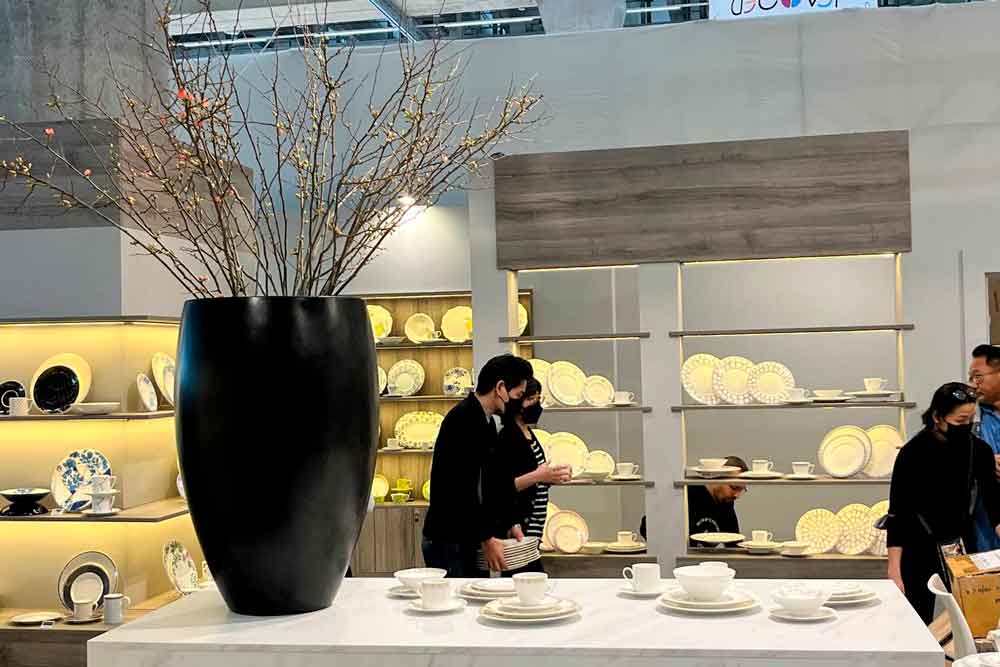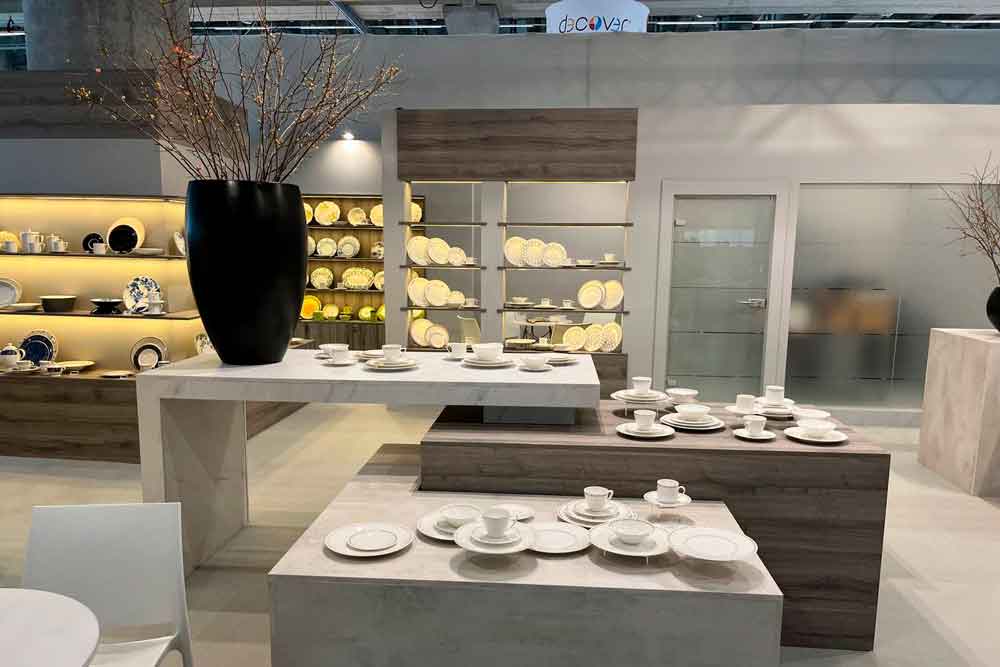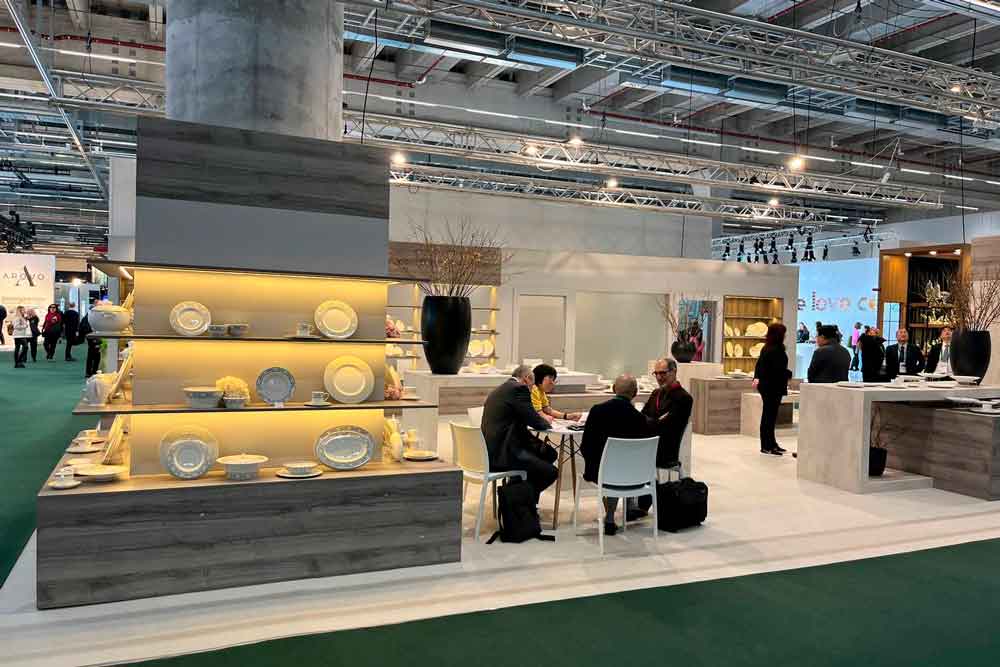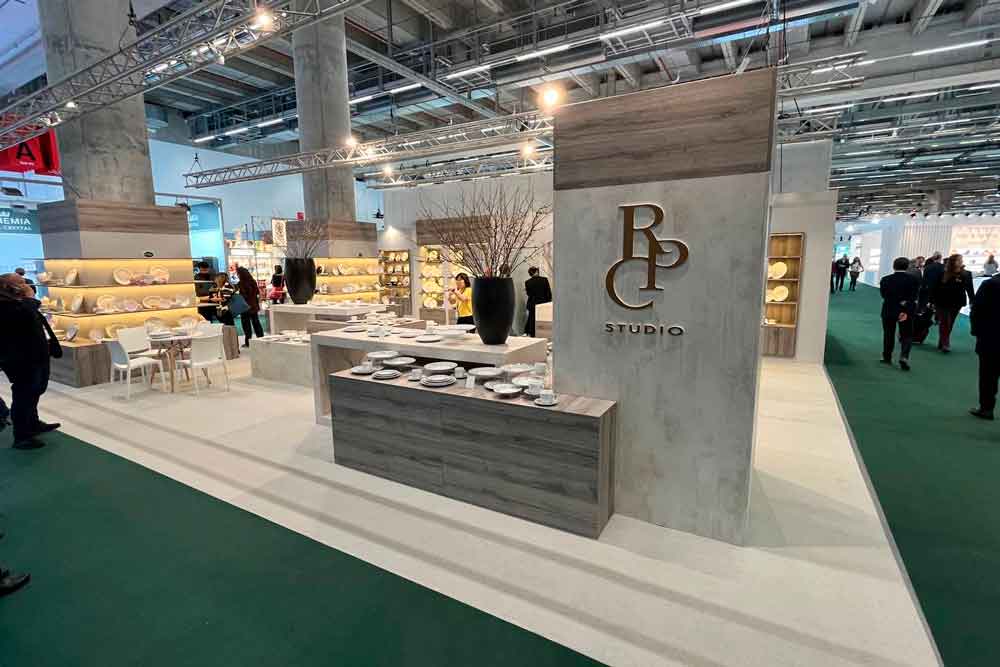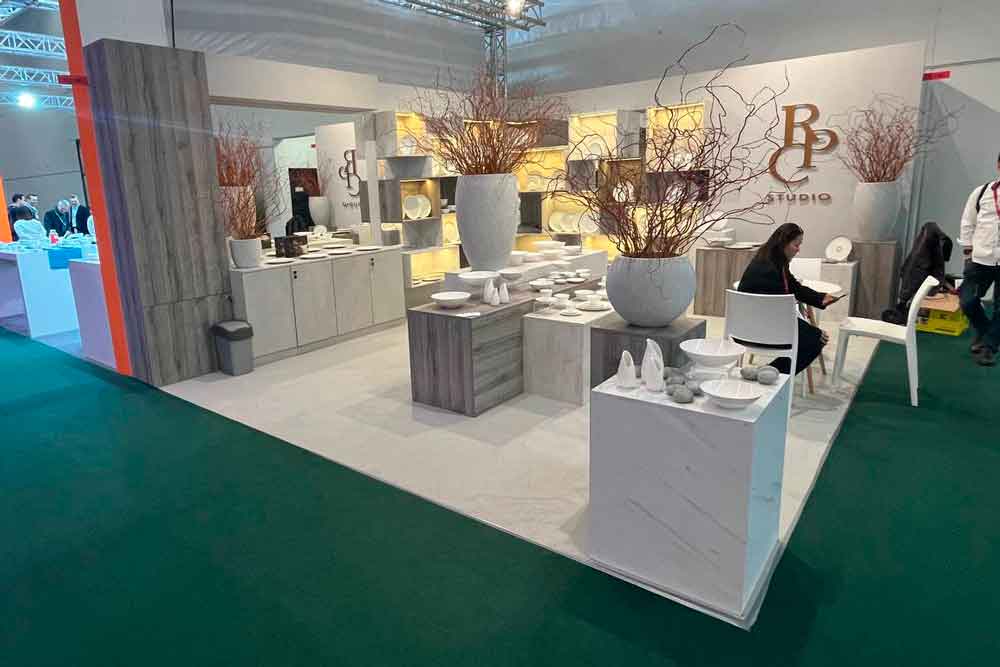 UBER
Internorga 2023 | 45m2 | Hamburg | Germany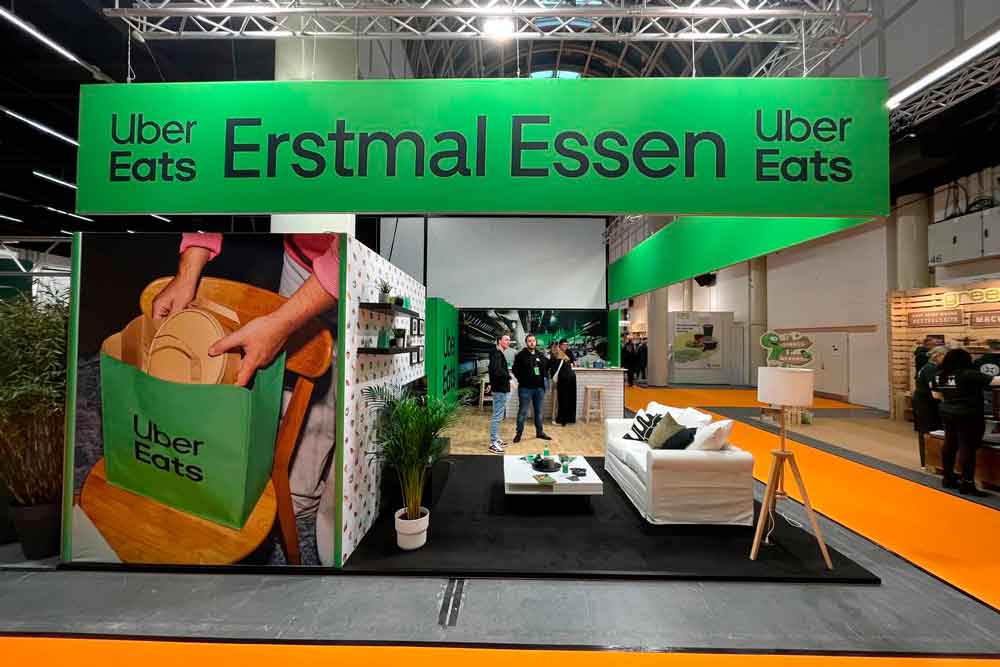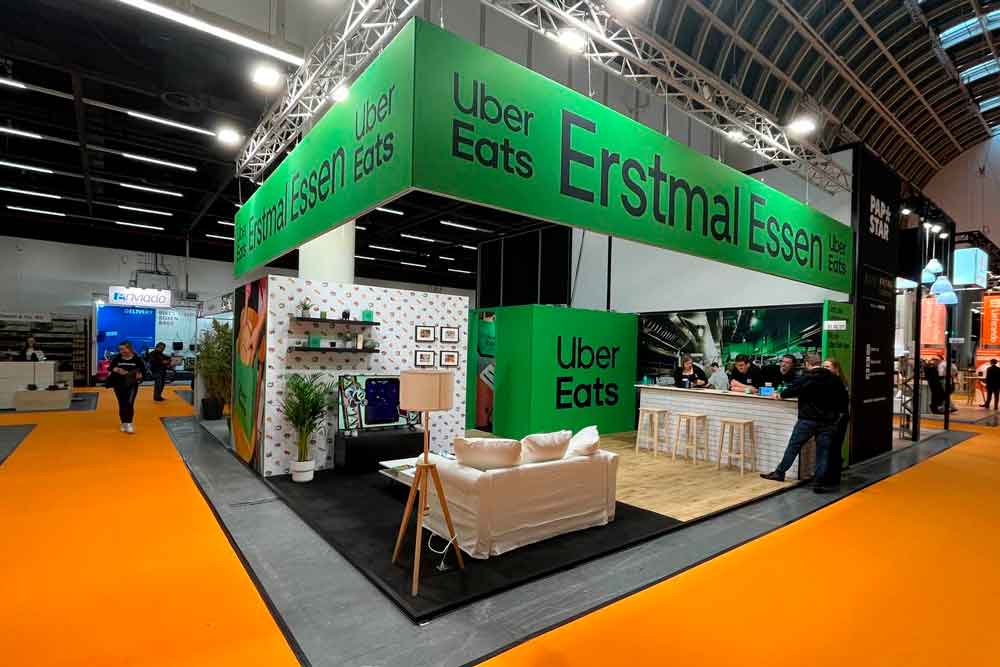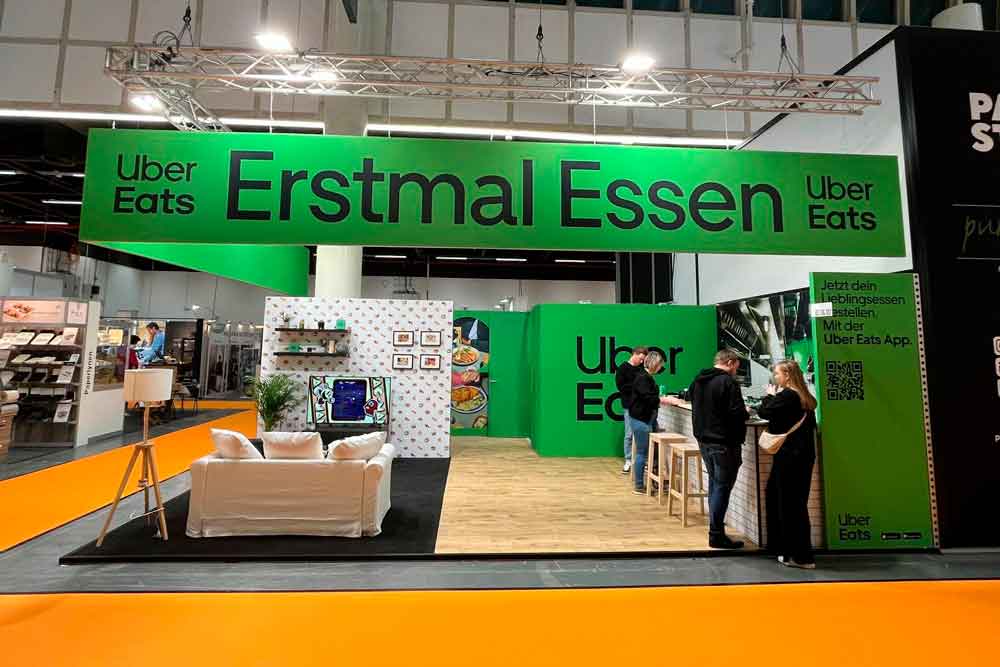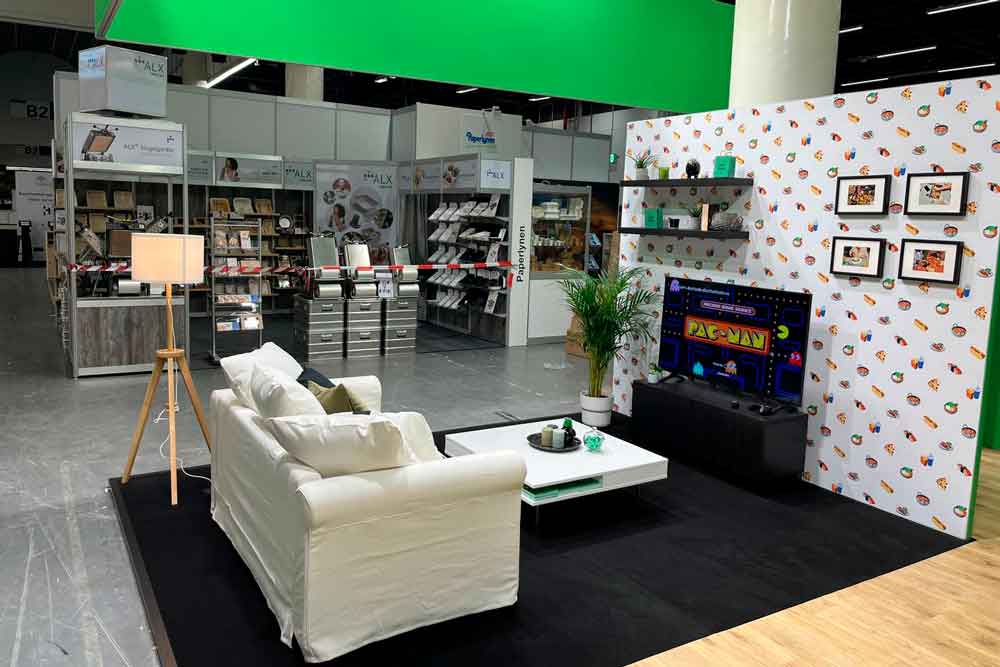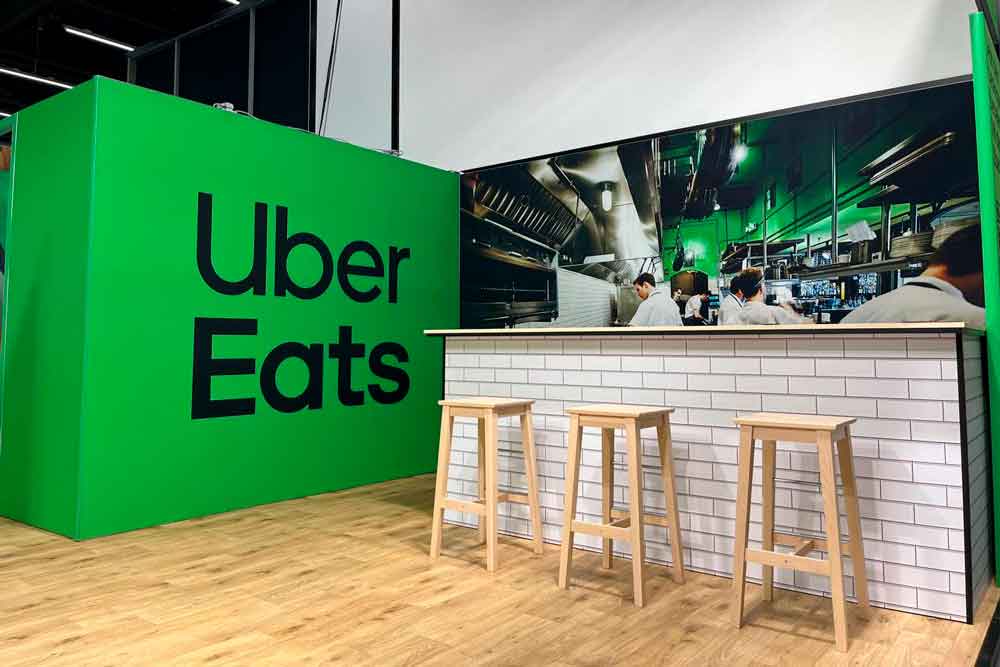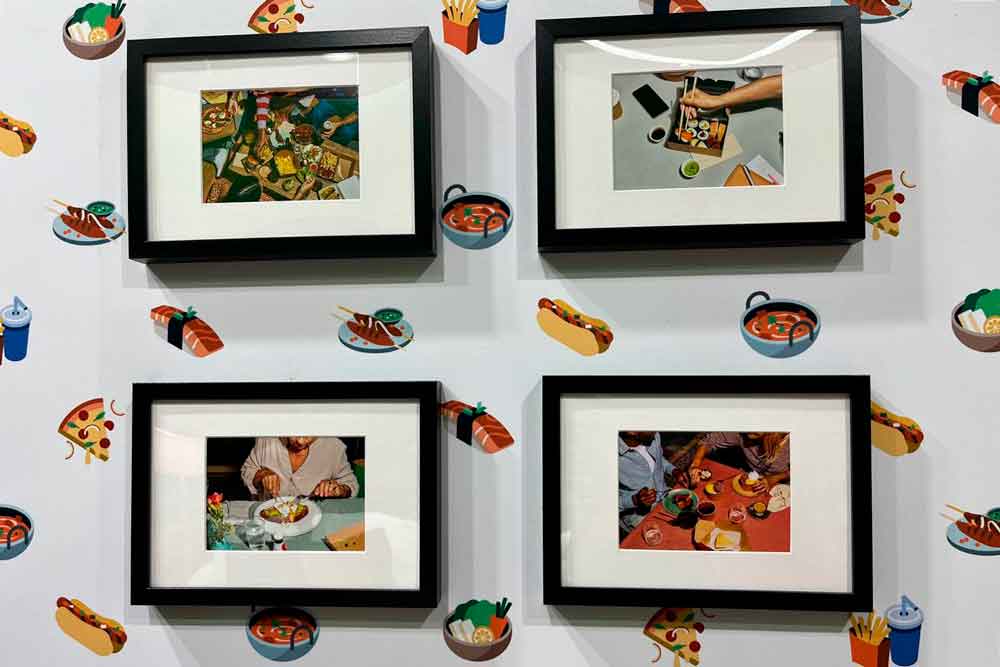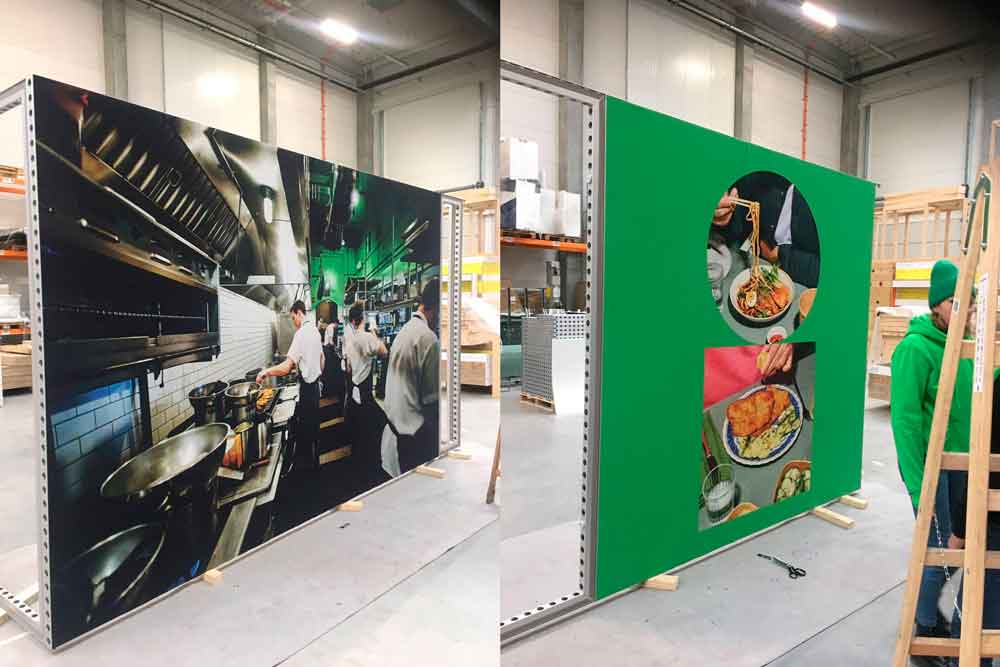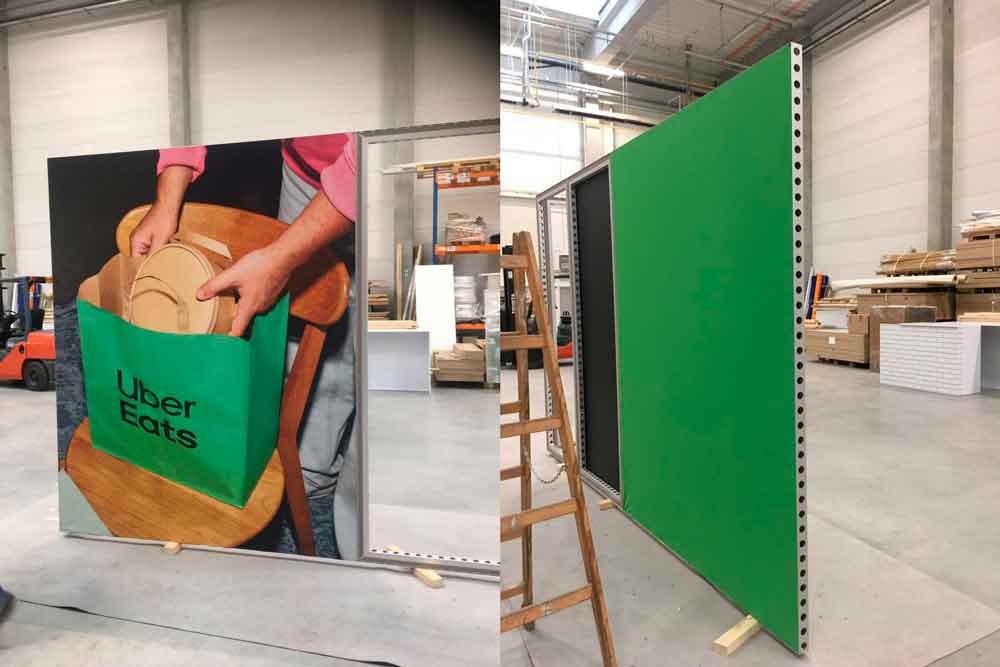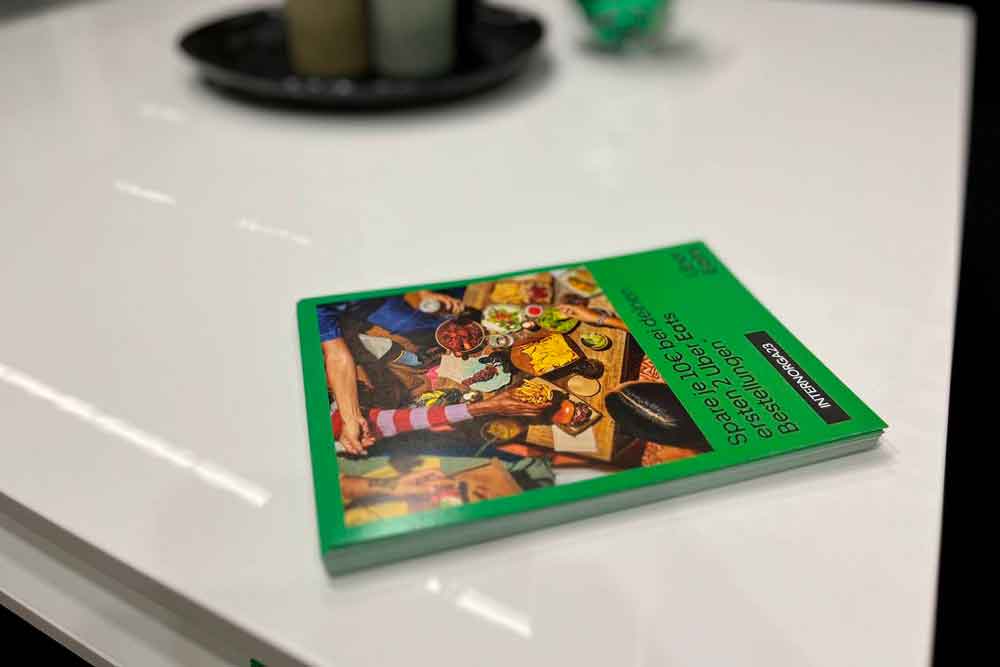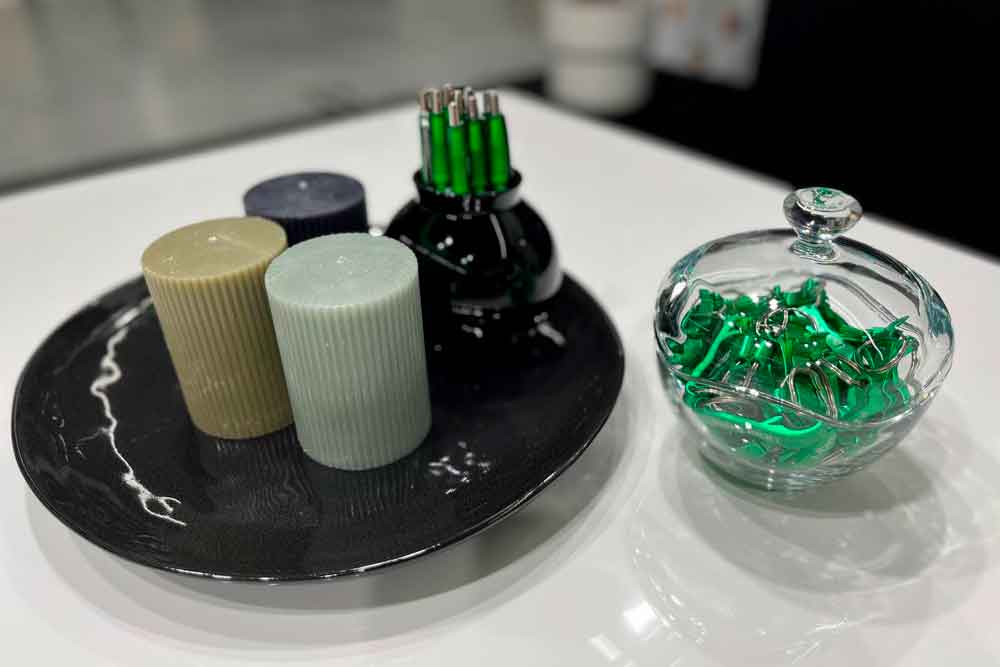 SOUAD SABAH
Buchmesse 2022 | 48m2 | Frankfurt | Germany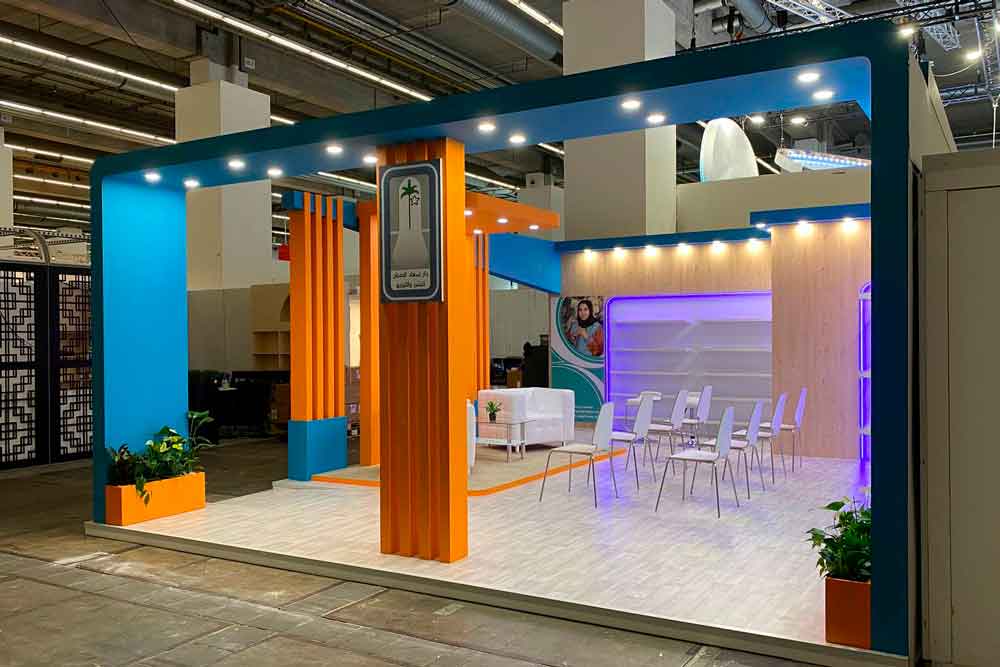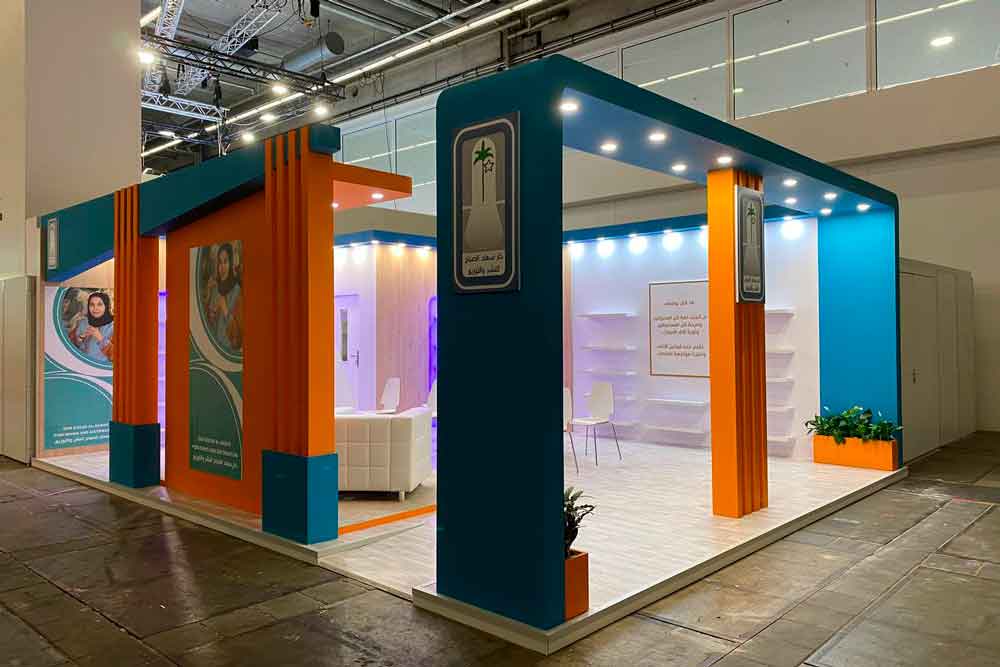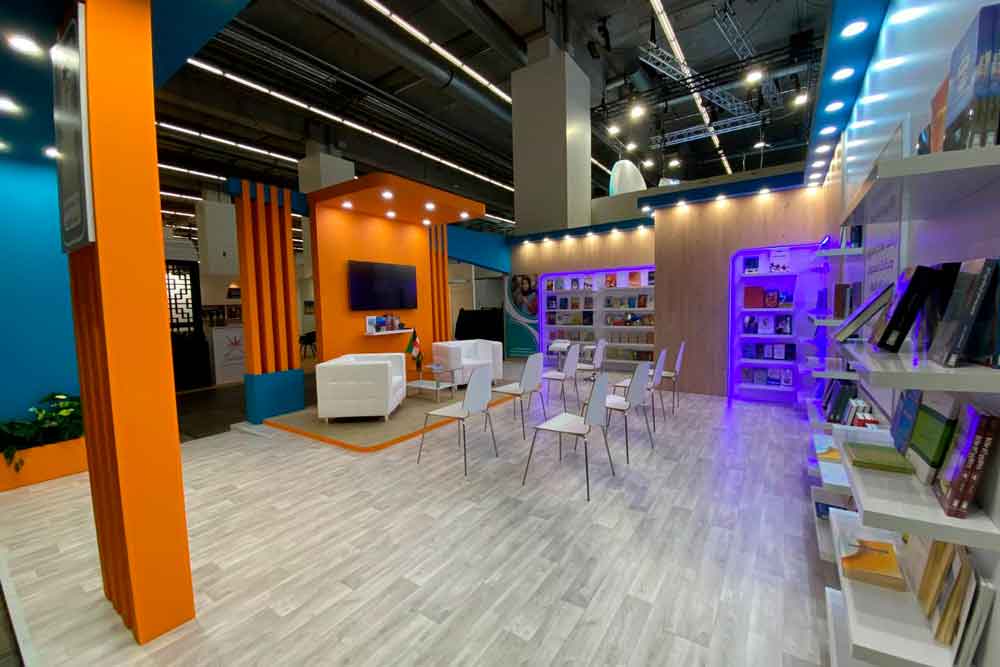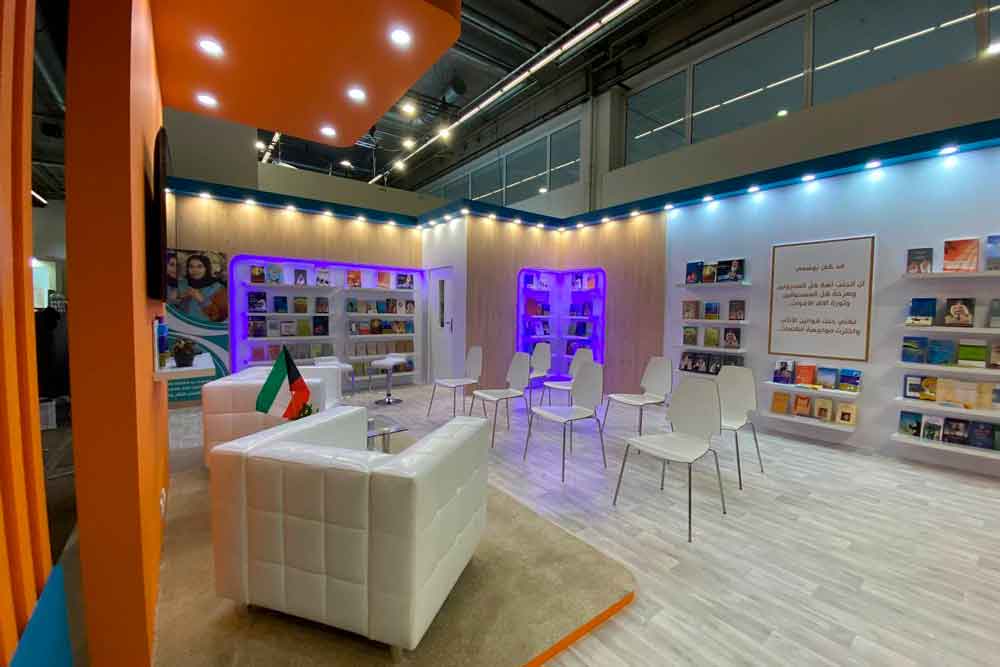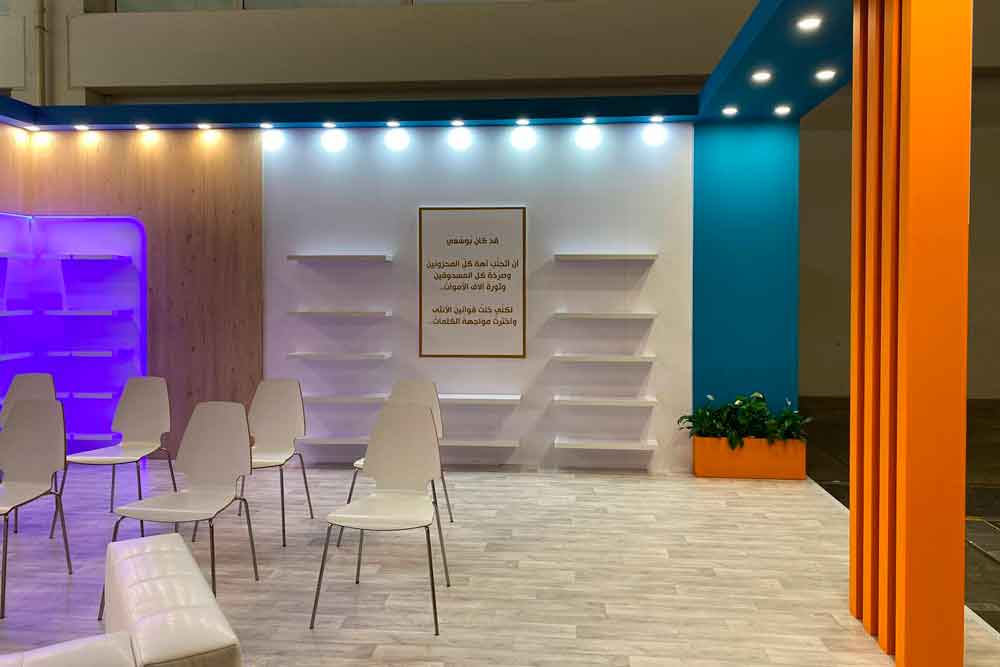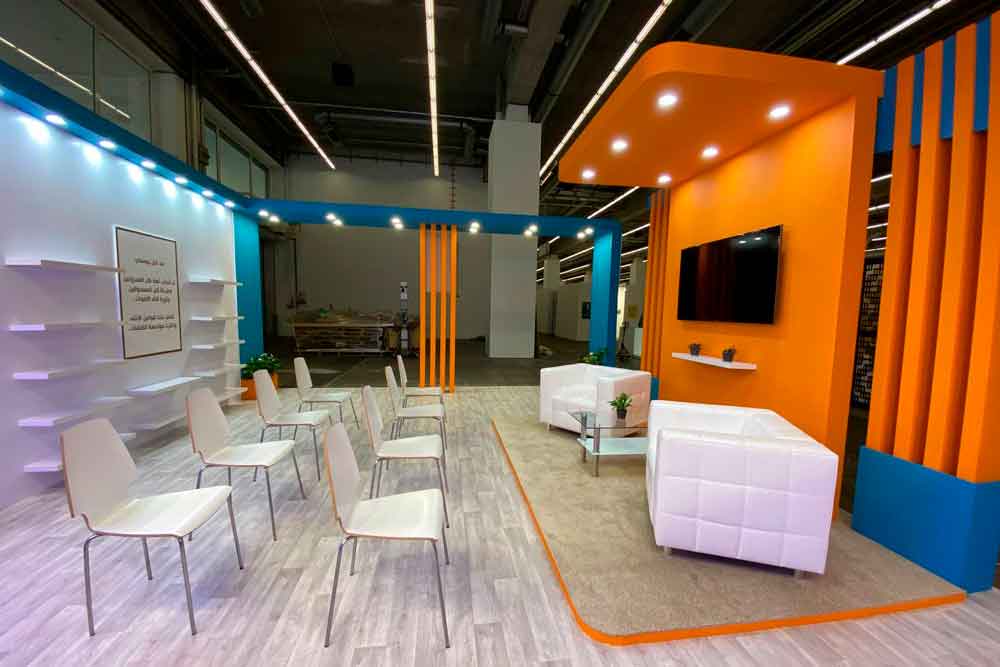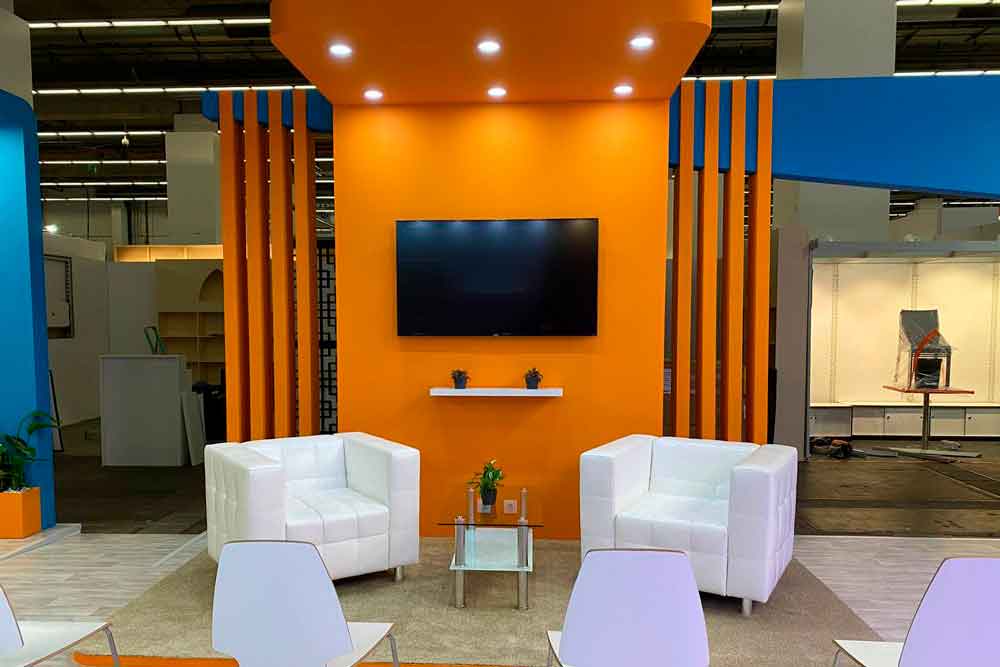 WINKOD
Automechanika 2022 | 77m2 | Frankfurt | Germany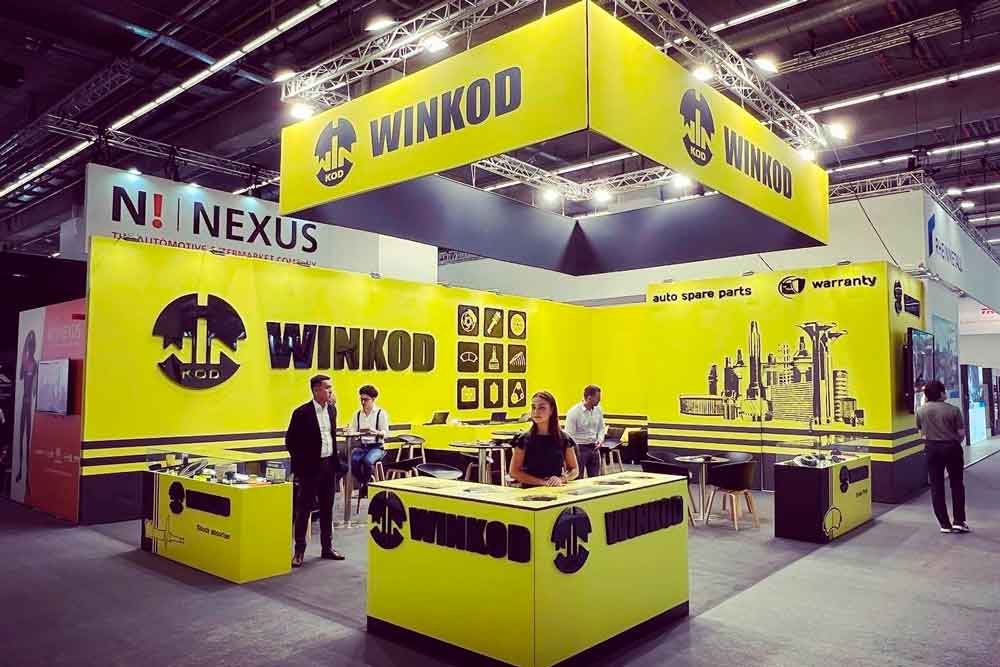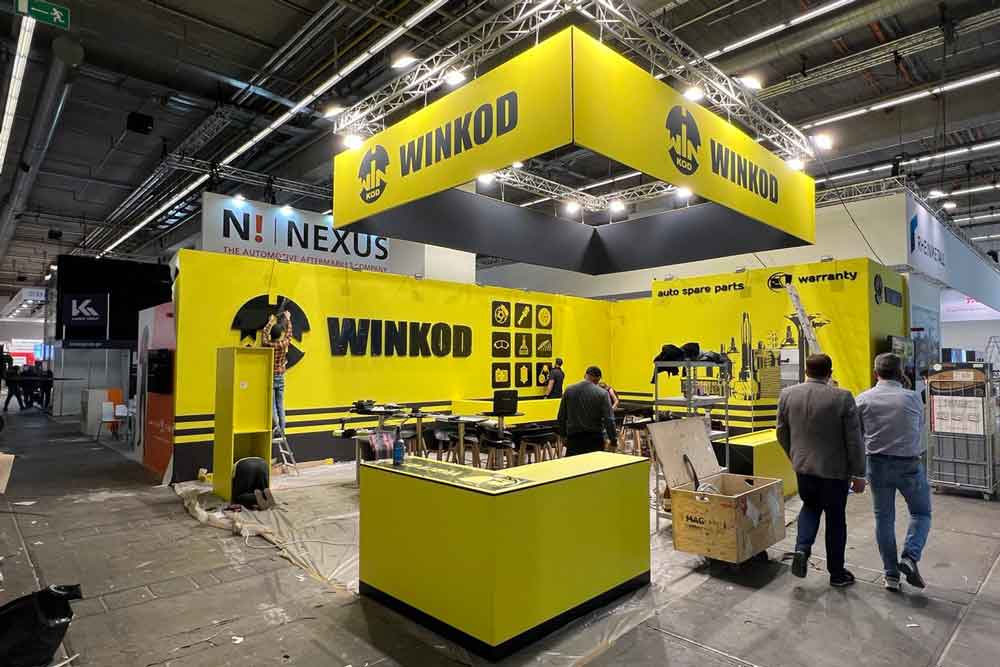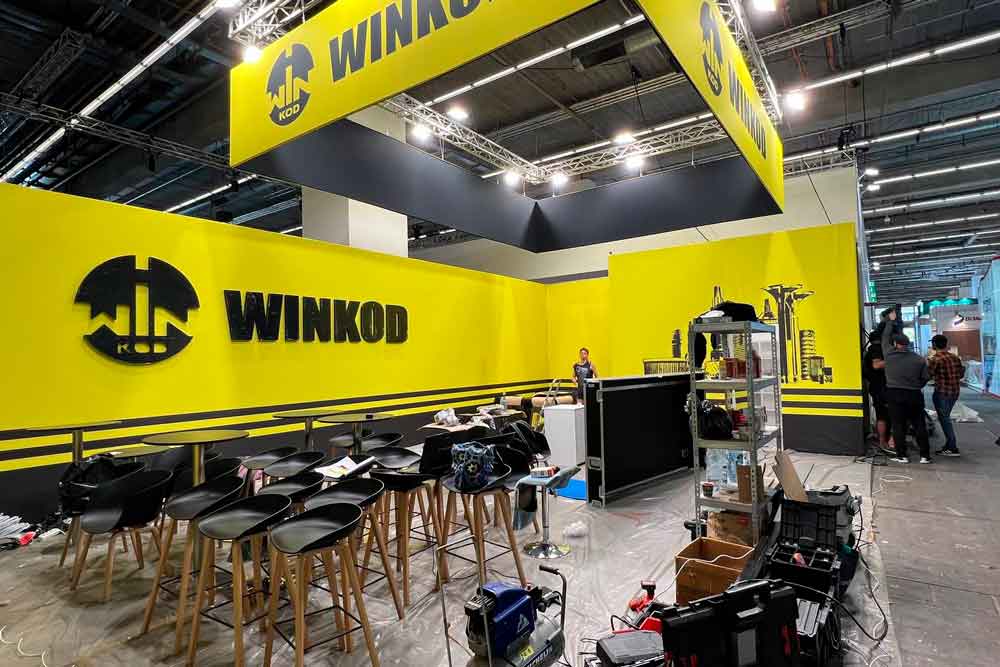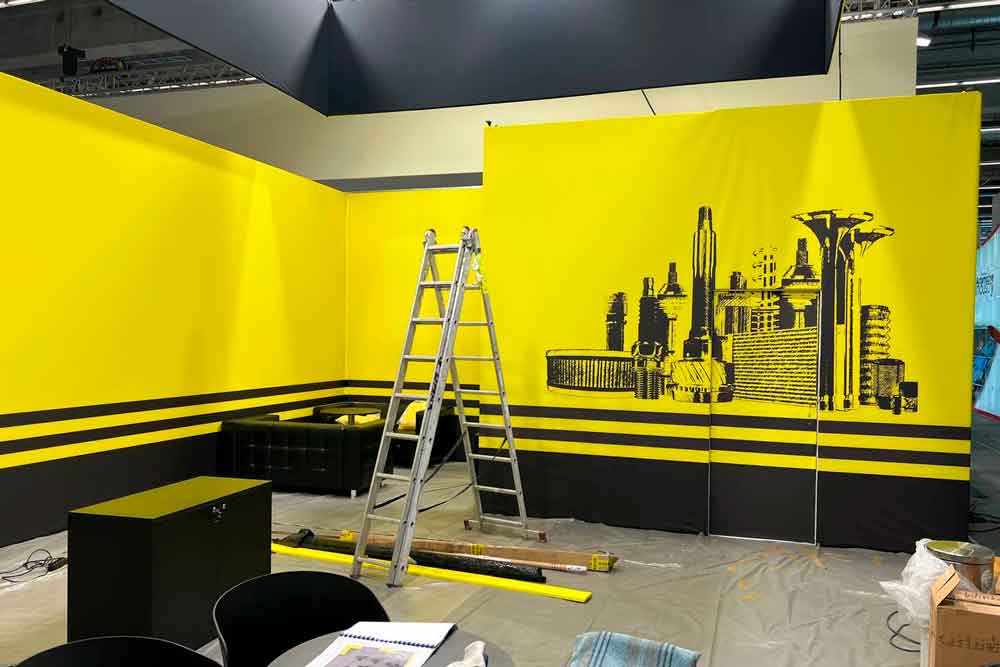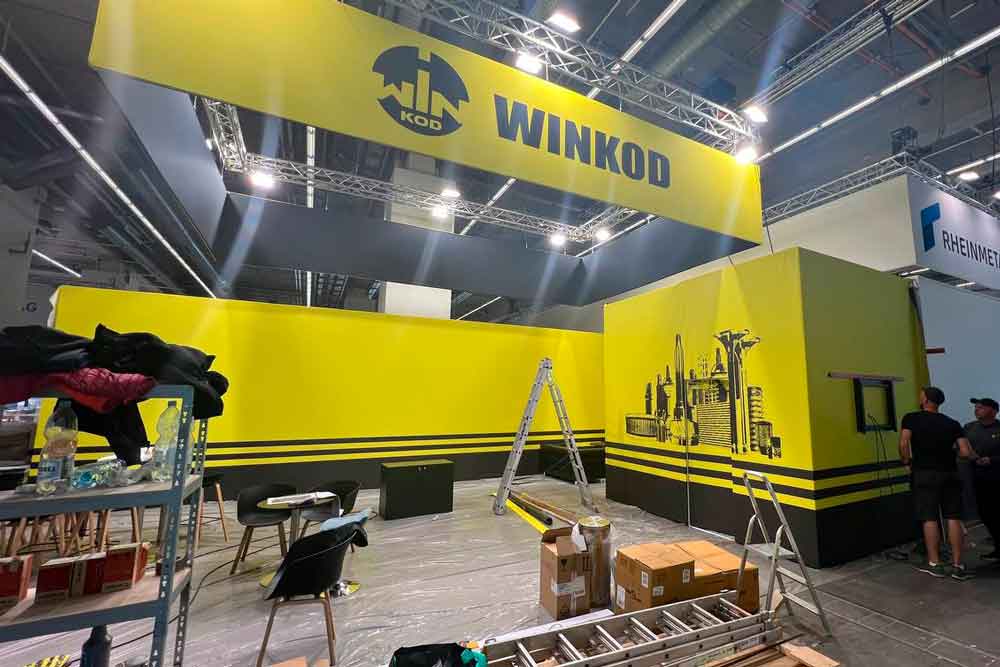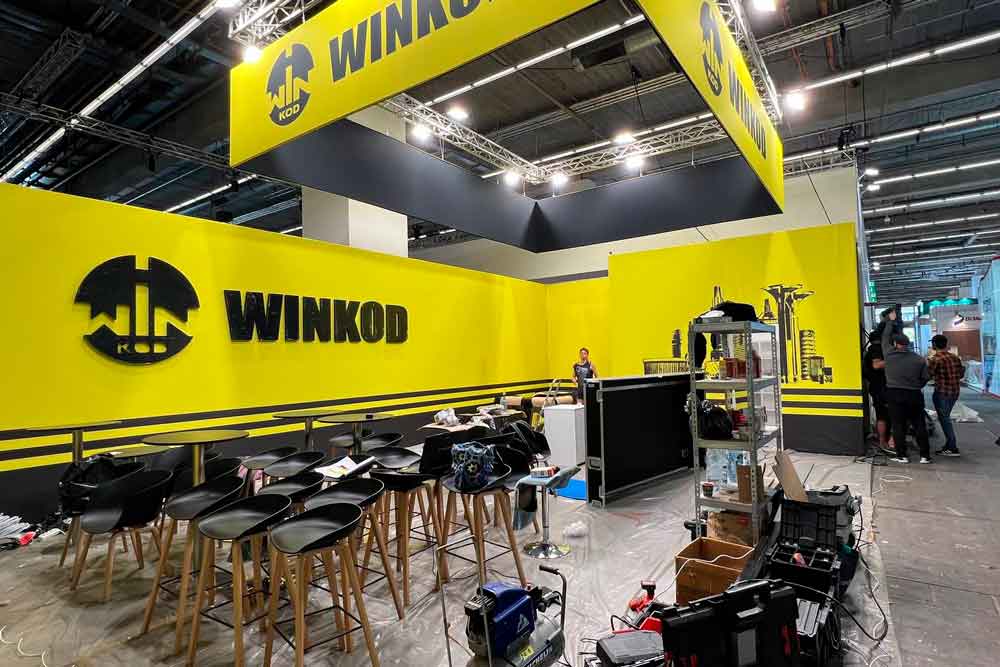 Ayrtac Ferlo
Interpack 2023 | 60m2 | Düsseldorf | Germany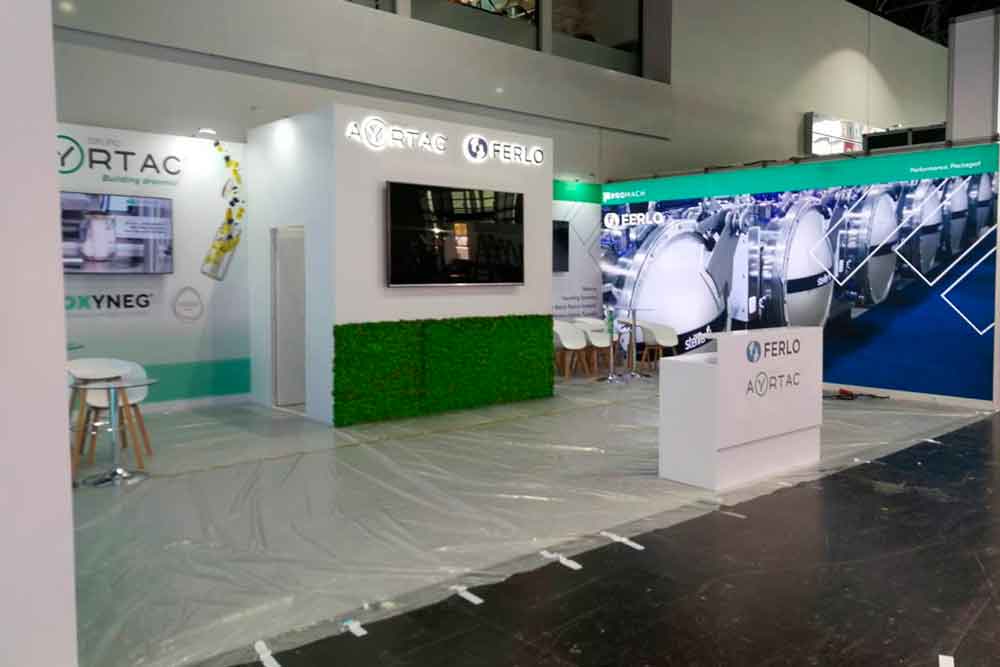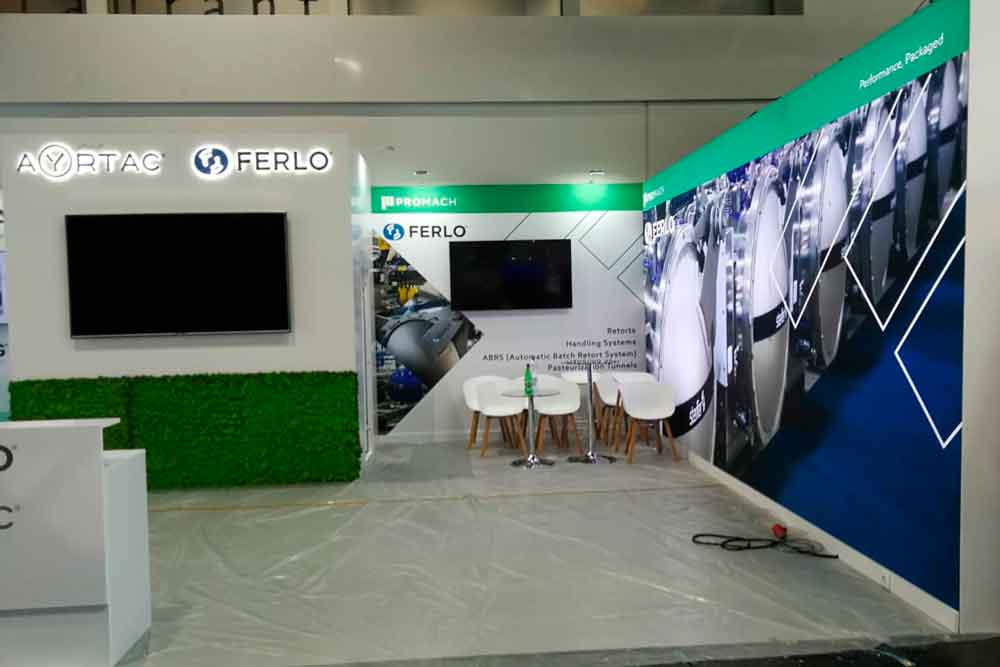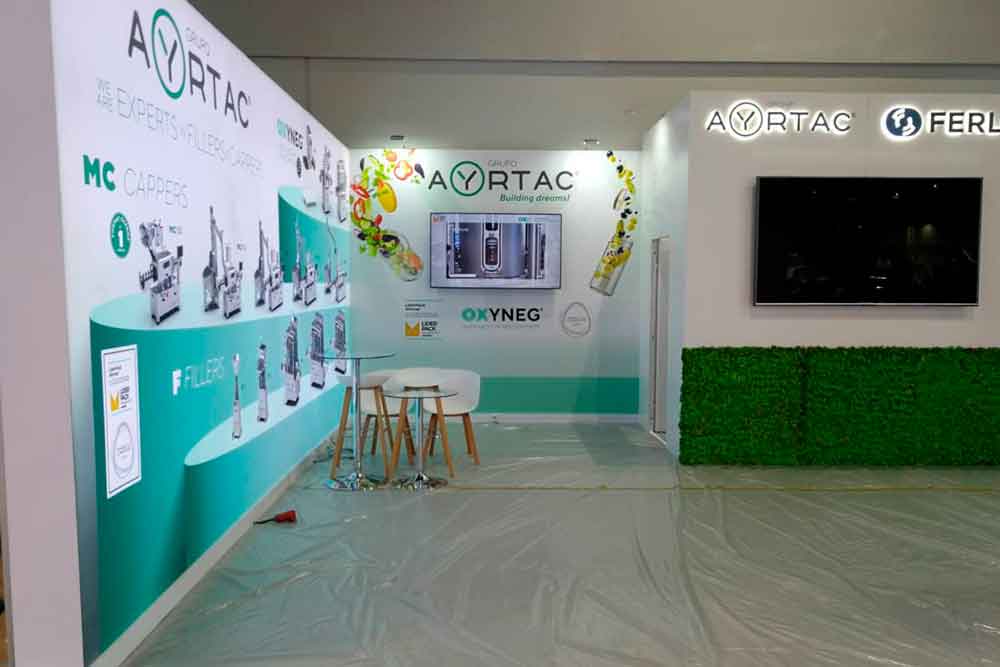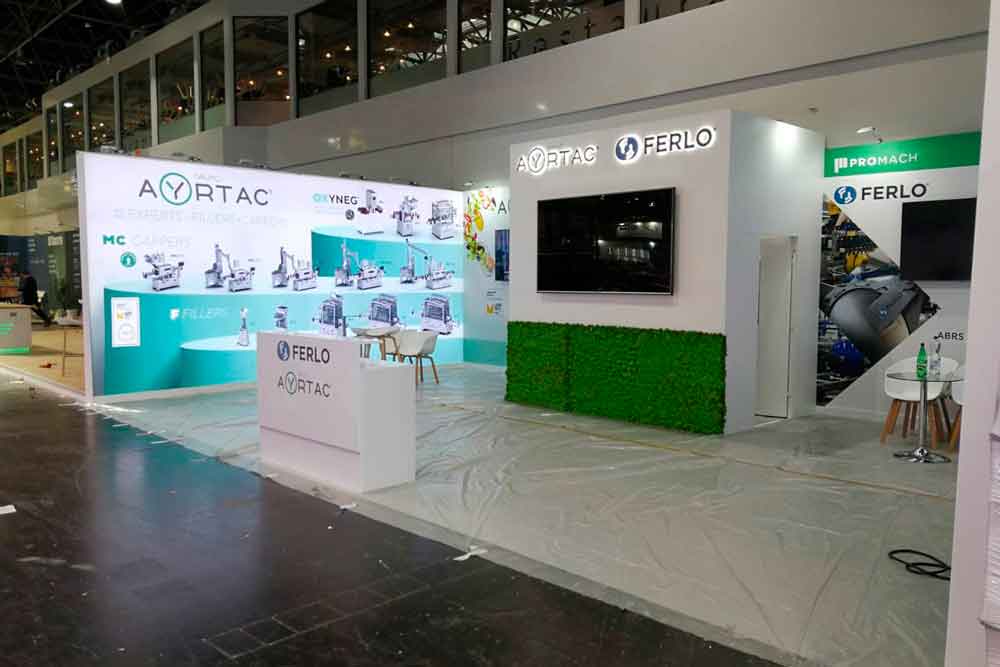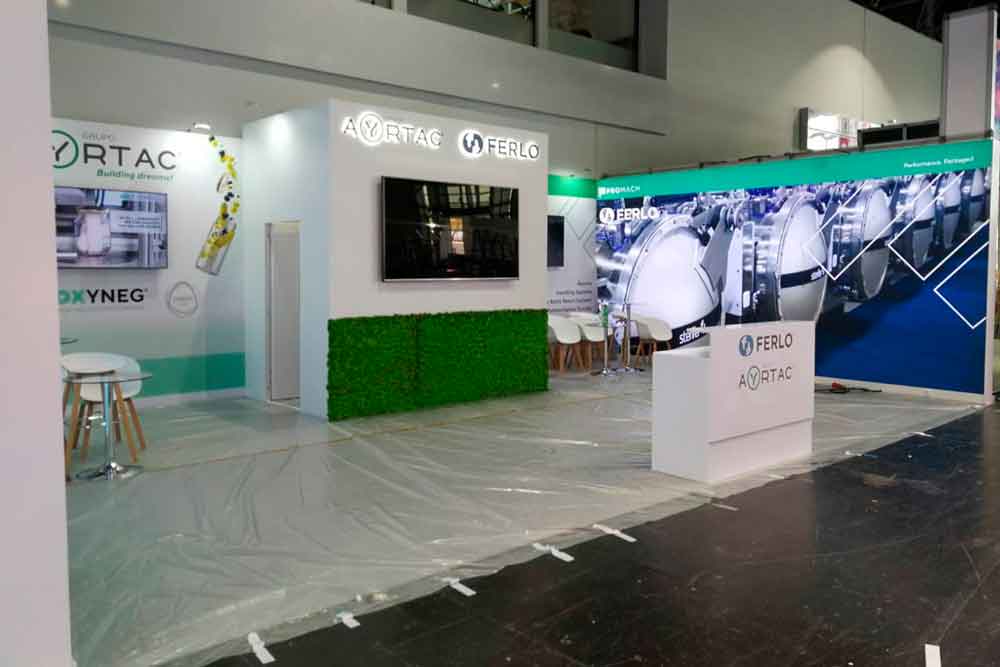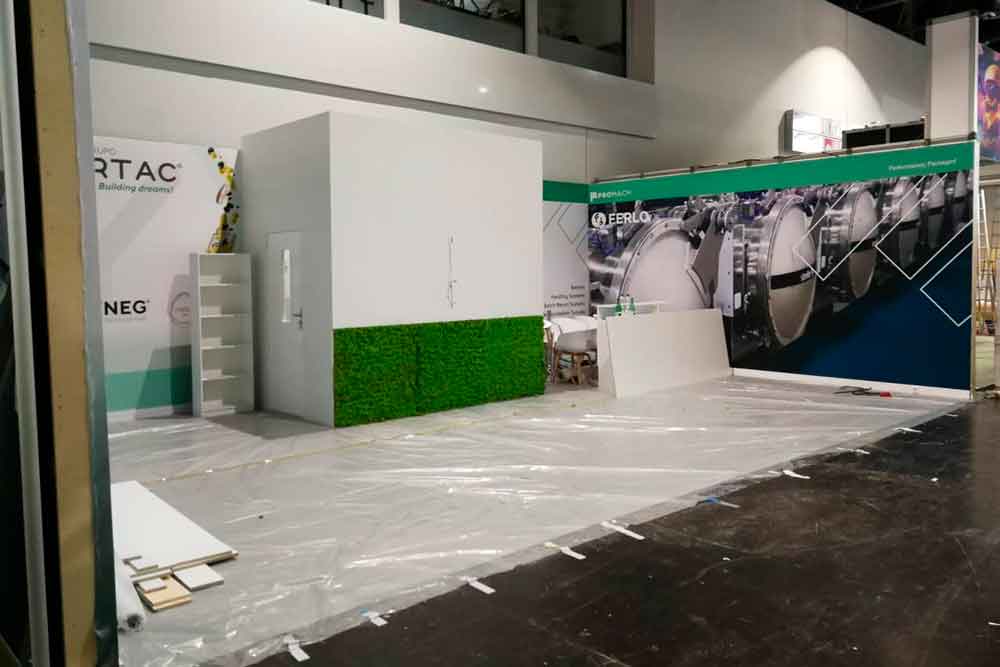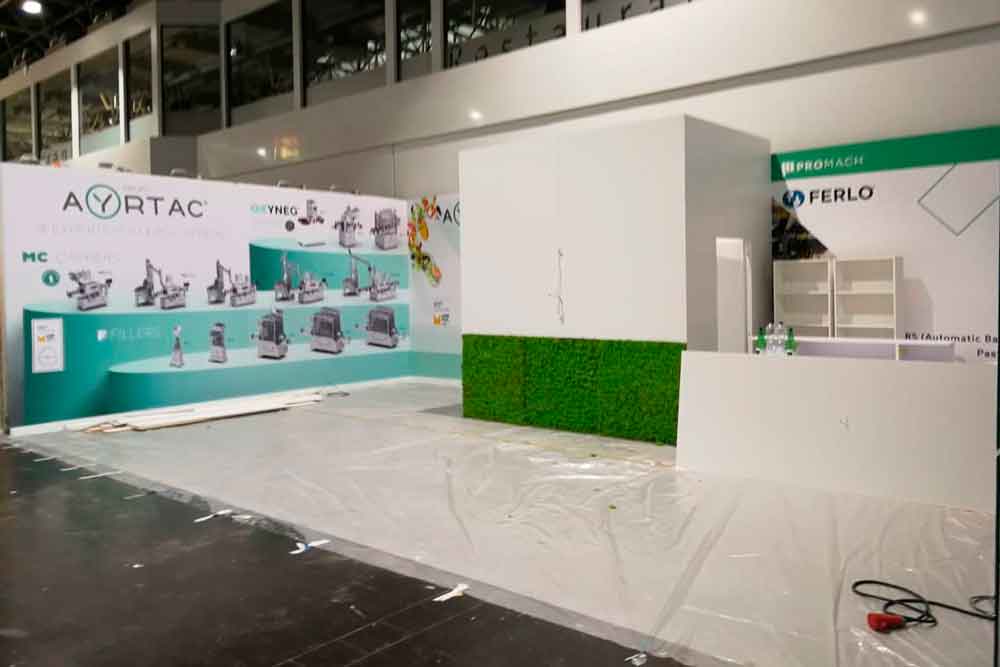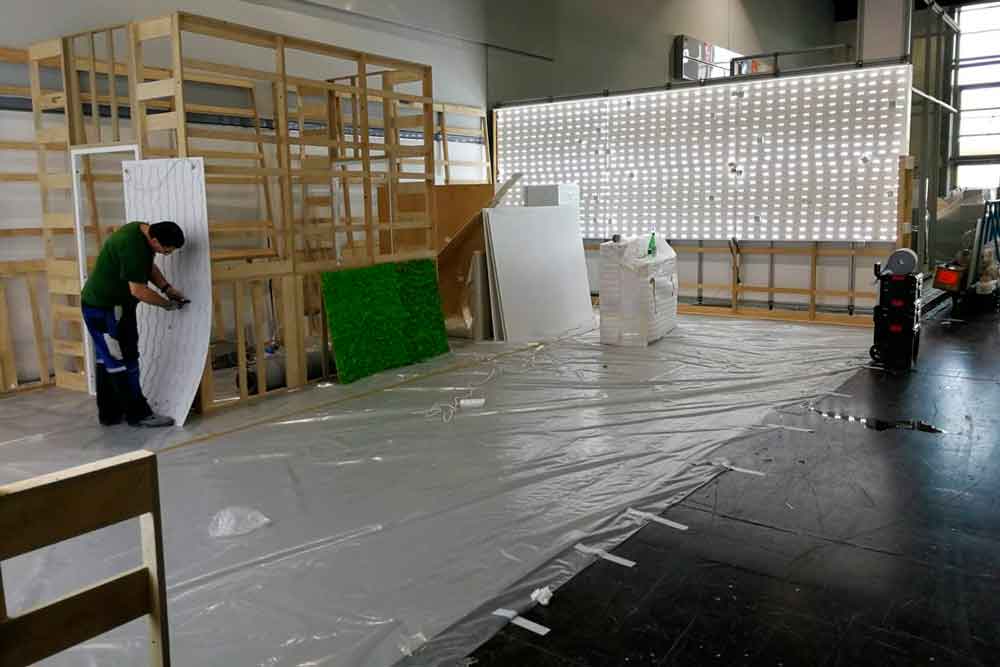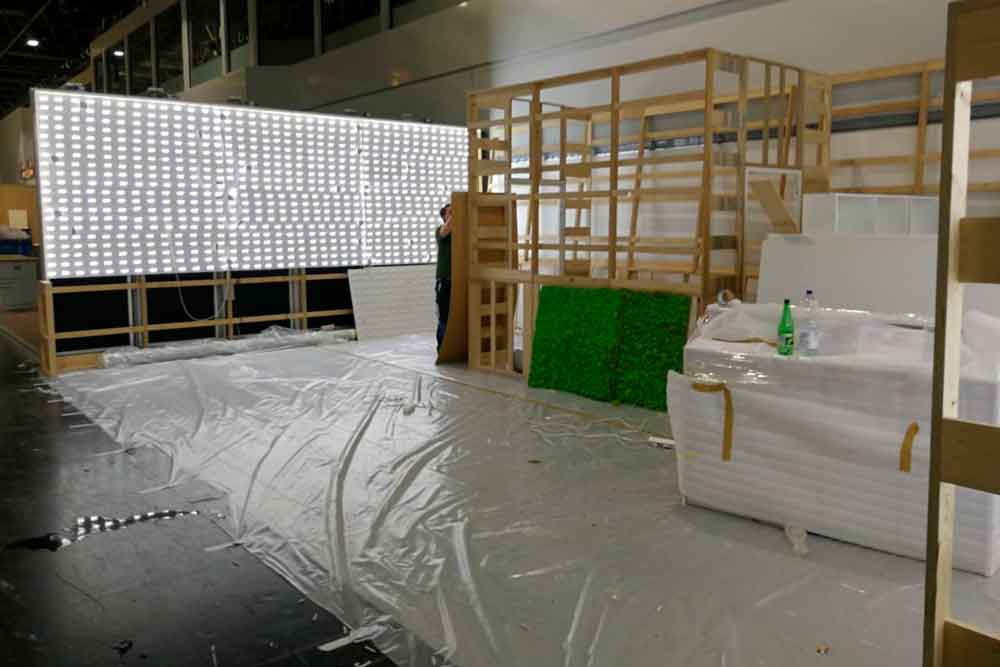 GET ALL SERVICES FROM ONE EXHIBITION AGENCY
CONCEPT
DESIGN
BUILDING
CONTROL
LOGISTICS
WHAT MAKES ESBAU SO DIFFERENT FROM OTHER EXHIBITION BOOTH BUILDERS IN HONG KONG
By building a booth at the international expo in Hong Kong, your brand has the opportunity to achieve its business goal in several ways:
Creating a modern exhibition booth design will stand out among the other stands. Guests will be attracted to your display, and you will get many more visitors.
Building the largest fair stand in Hong Kong allows you to attract the attention of the local media, giving even more publicity about you.
People love the WOW effect; you have to give it to them by organizing an unusual event using robotics or a visual laser show. We provide many services, so our exhibition project managers will help you with the organization. The WOW effect helps to leave pleasant memories associated with your company.
Giving valuable souvenirs or raffling off gifts, will attract even more visitors who will be happy to visit your exhibition booth.
No matter which option you choose, you will need the service of project management, including:
Exhibition stand design;
Extra services to make your exhibition memorable for you and your potential clients and partners in Hong Kong.
At all stages of our partnership, you will get the help of experienced specialists who will make sure the exhibition stand in Hong Kong is built on time.
GOOD REVIEWS FROM OUR CUSTOMERS
HOW TO GET STARTED WITH AN EXHIBITION STAND BUILDER IN HONG KONG
Contact us by phone, online chat, messenger (WhatsApp, Telegram, Viber), or email. We always reply to our customers. If you do not respond quickly, we may be in a different time zone, but we will get back to you.
Please let us know which trade show in Hong Kong you want to book.
Please let us know the type and size of your trade show booth.
Tell us about the design, show examples of stands you like, and we will draw precisely what you like.
WE ARE READY TO START YOUR PROJECT
DO YOU WANT TO KNOW THE COST OF YOUR PROJECT?
SEND US THE REQUEST AND WE'LL DISCUSS IT!