THE BEST EXHIBITION STAND BUILDERS FOR YOUR TRADE SHOW IN GERMANY
We are a reliable exhibition stand builders and partners in Germany and the rest of the world
We help companies to participate in international exhibitions. Design and build exhibition stands in Germany. Provide our clients with a complex of exhibition consulting services, and we manage the events our clients organize during the international trade show. We specialize in bespoke booth design and love challenging projects that usually become showstoppers at international exhibitions. We guarantee German stand-build quality and exhibition project management from our professional team. These elements lead to a successful trade fair and attention from your target audience during the international exhibition.
Participating in the expo in Germany is an excellent idea for your business. Germany always hosts the best and the most extensive specialized events. If the exhibitor got the proper consultation from the exhibition project manager and prepared a custom display design, he can count on success from a German trade show. We all know that German exhibitions always welcome a crowd of visitors. This is why display stands construction in Germany is the right marketing step for entering new markets or launching new products.
If you plan to widen your sales markets, such exhibitions can help to realize your strategy. Germany hosts the most significant number of specialized exhibitions for every industry.
ESBAU is a trusted and reliable exhibition stand builder in Germany. Our team realized more than 60 stand-building projects in Europe, specifically Germany. Our exhibition and event agency is registered in Germany. We have been working in the exhibition stand building since 2011. Our professional team is aware of all local rules and requirements, so we are safely helping you to construct the best custom exhibition stand in Germany using the highest standards of expo management.
MAJOR EXHIBITING CITIES IN GERMANY
INDIVIDUAL TRADE FAIR STAND BUILDING IN GERMANY
We aim to build an individual stand for you within a complex project in exhibition consulting. We choose a creative approach to the stand design, and together with our design team, we transmit your trade brand's message to your customers.
Outstanding stand design and correct organization at the expo will help you to:
Surprise your visitors. Ordinary and bright things attract people. Your display will stand out of the crowd;
Build the most significant trade fair stand in Germany and attract the attention of the media;
Present an innovative product at the exhibition in Germany. It will surely attract attention to your idea expressed in the bespoke exhibition stand design;
Offer your guests a wide range of services, which we will gladly arrange for you;
Organize various involving events on your trade fair stand. And if you add some valuable prizes, more visitors will gladly tag your company on their social networks.
We are not only a stand builder in Germany. You will be provided with professional exhibition project management. Consider what can be required from ESBAU:
GET ALL SERVICES FROM ONE EXHIBITION AGENCY
CONCEPT
DESIGN
CONSTRUCTION
CONTROL
LOGISTICS
LOOK AT EXHIBITION STANDS WE'VE DONE ALL OVER THE WORLD today
VISUFARMA
World Glaucoma Congress 2023 | 21m2 | Rome | Italy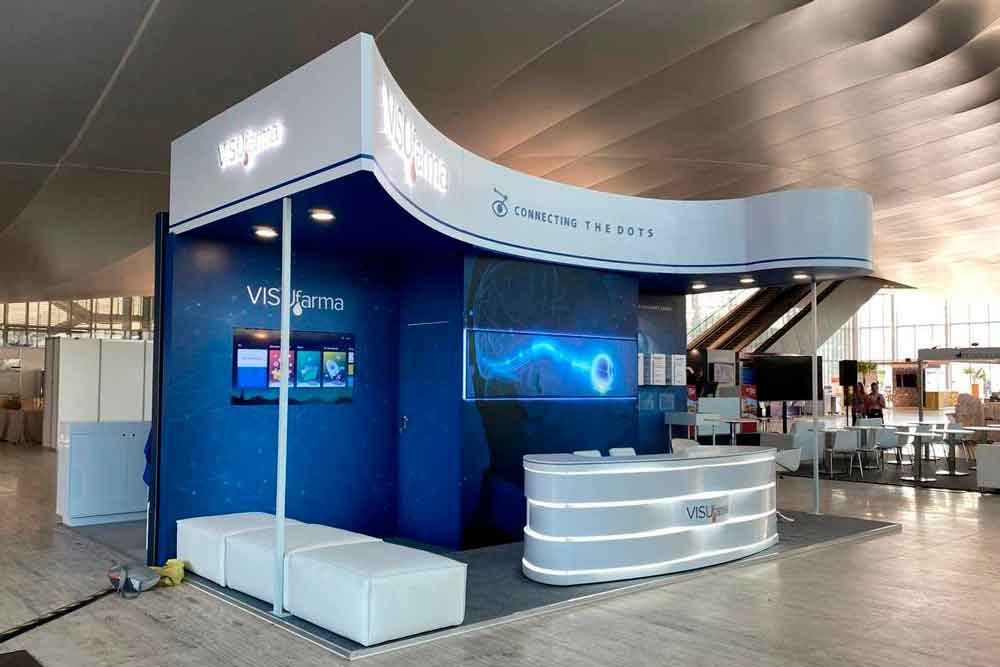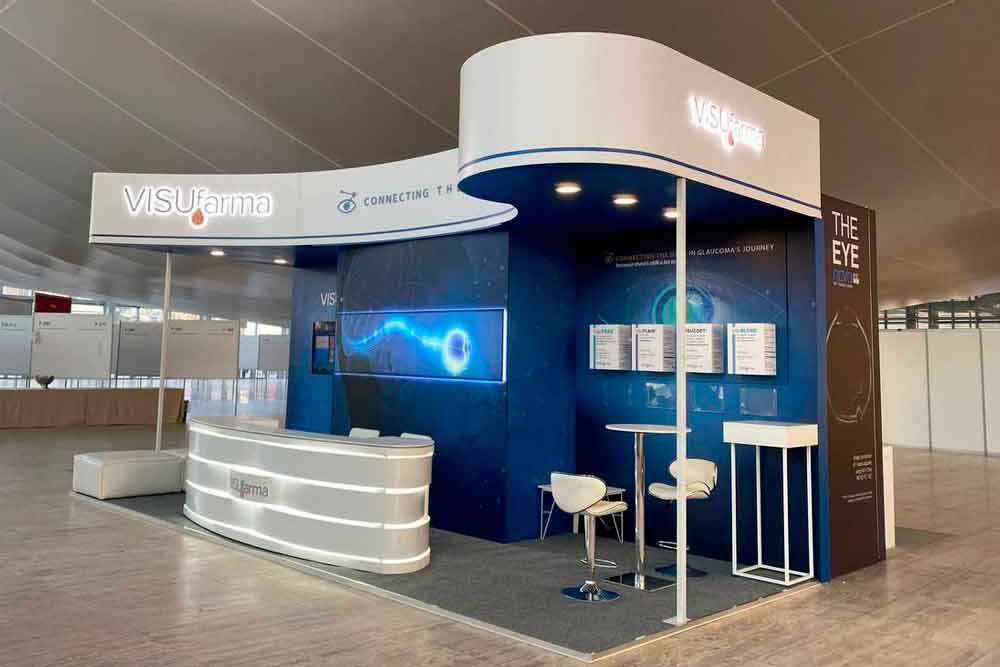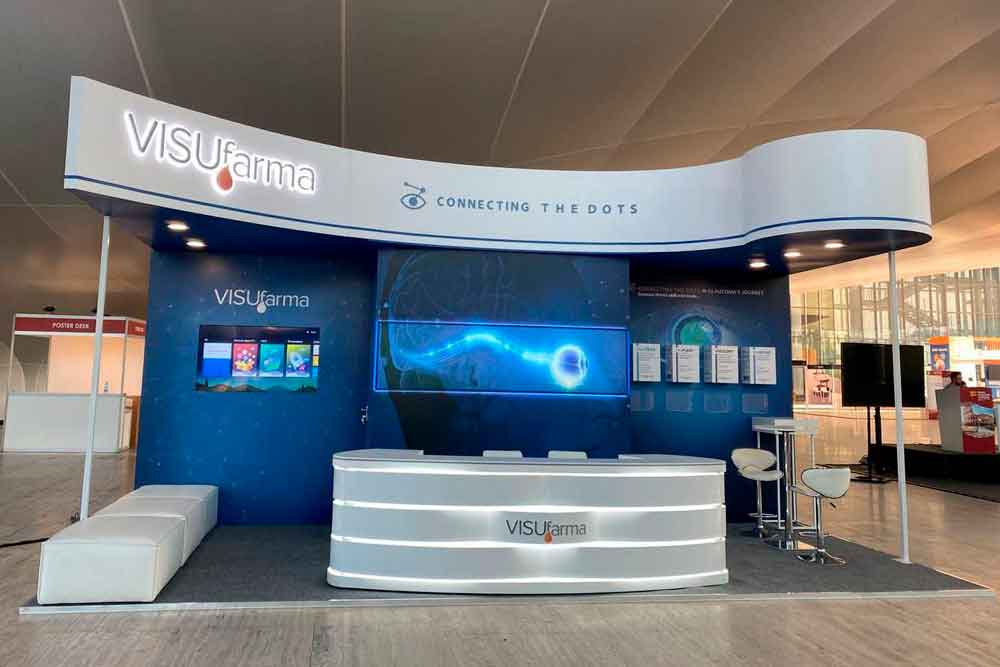 WOLONG
SPS 2022 | 150m2 | Nürnberg | Germany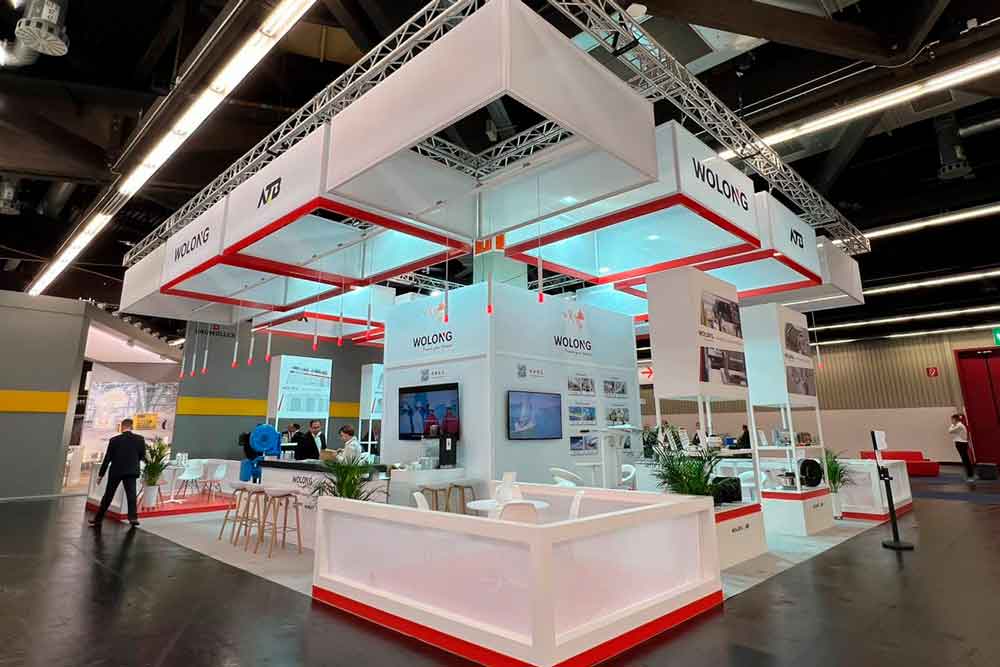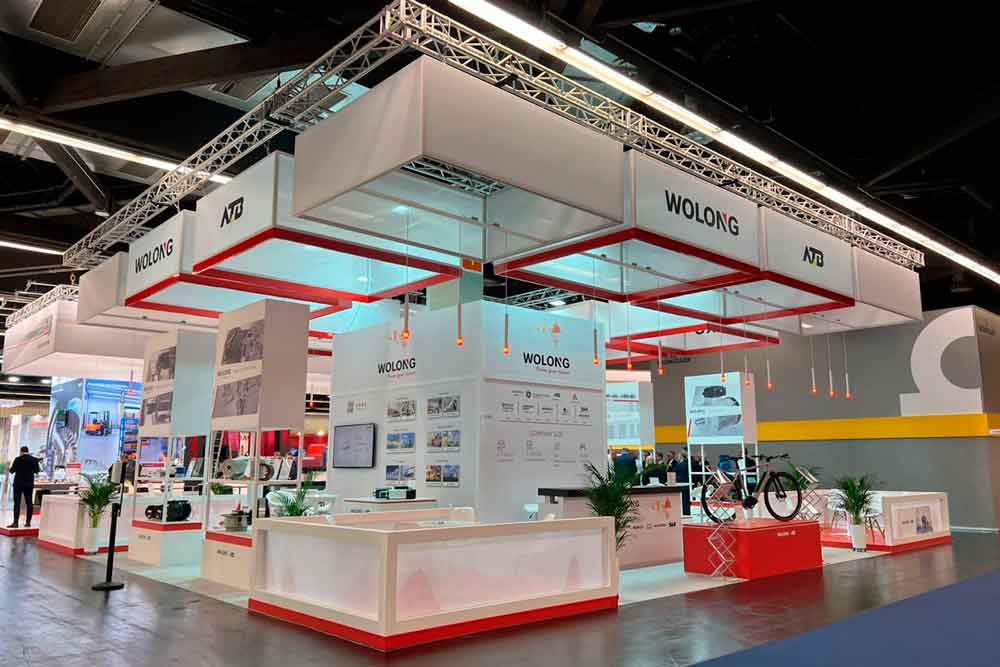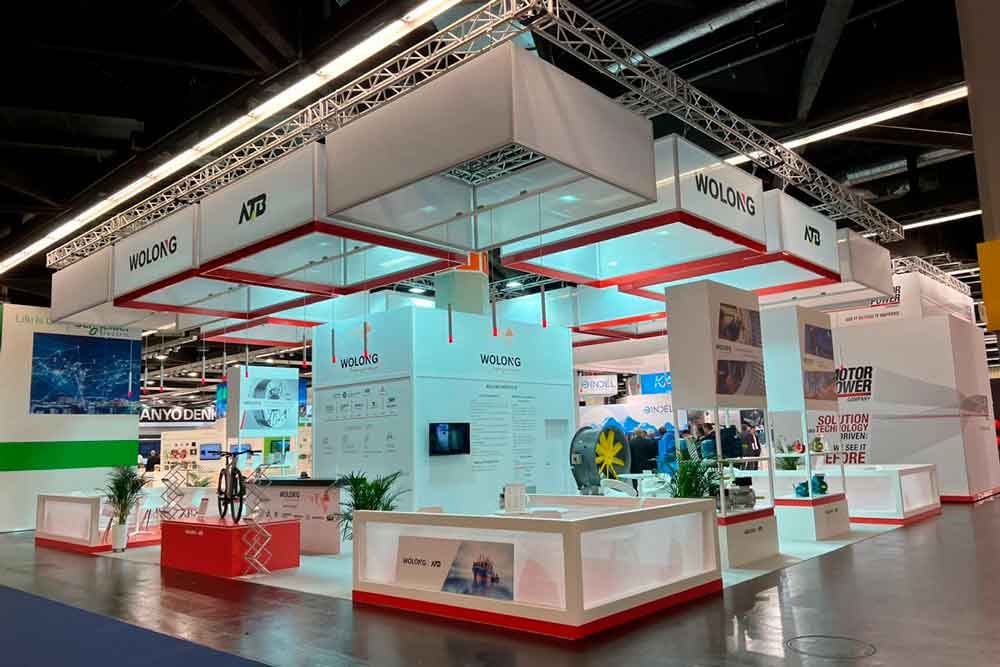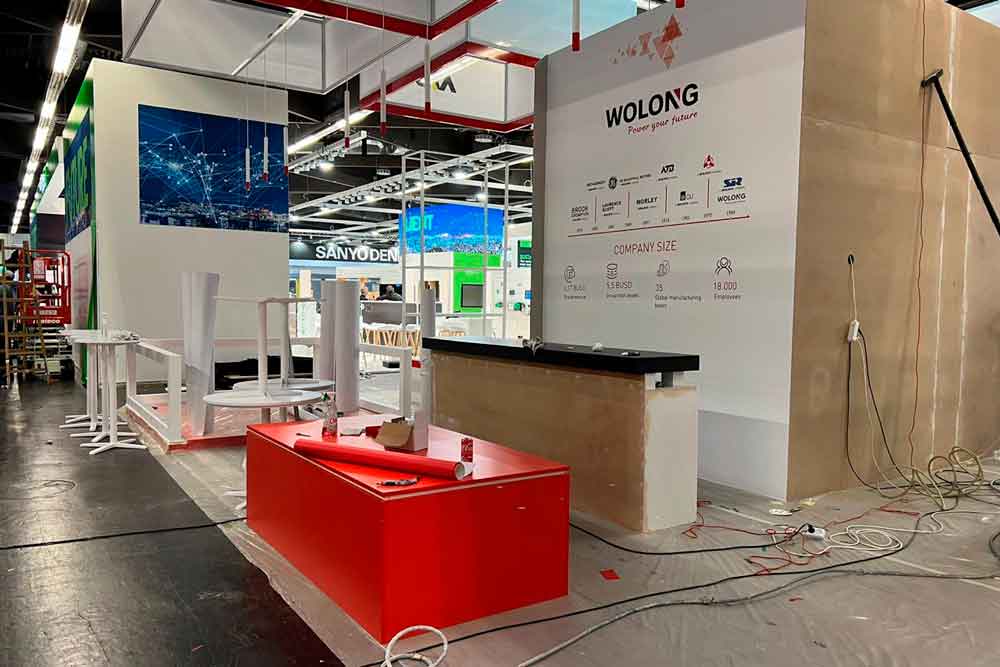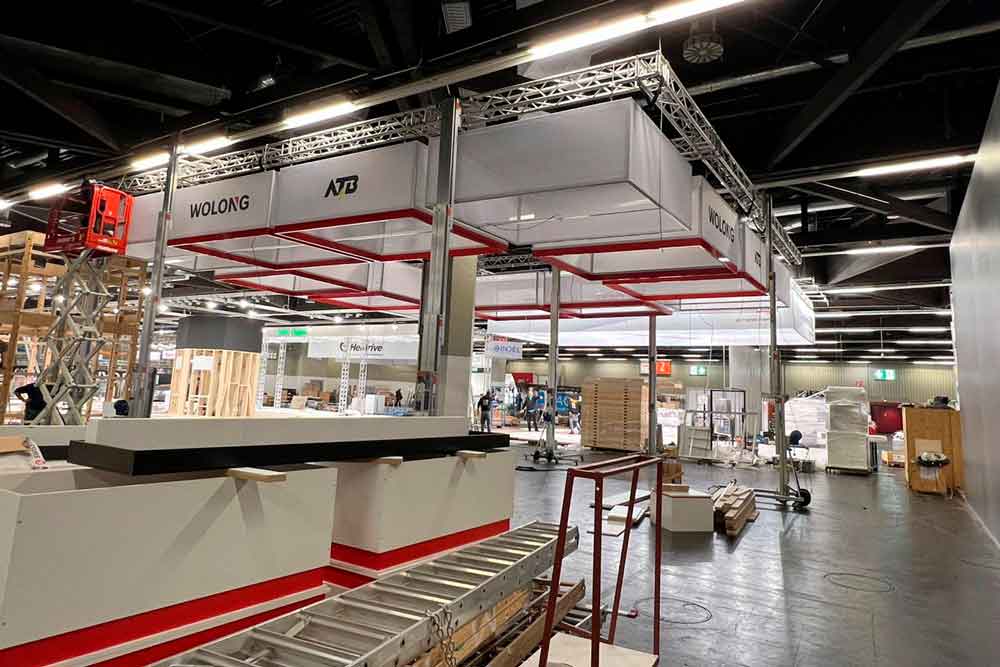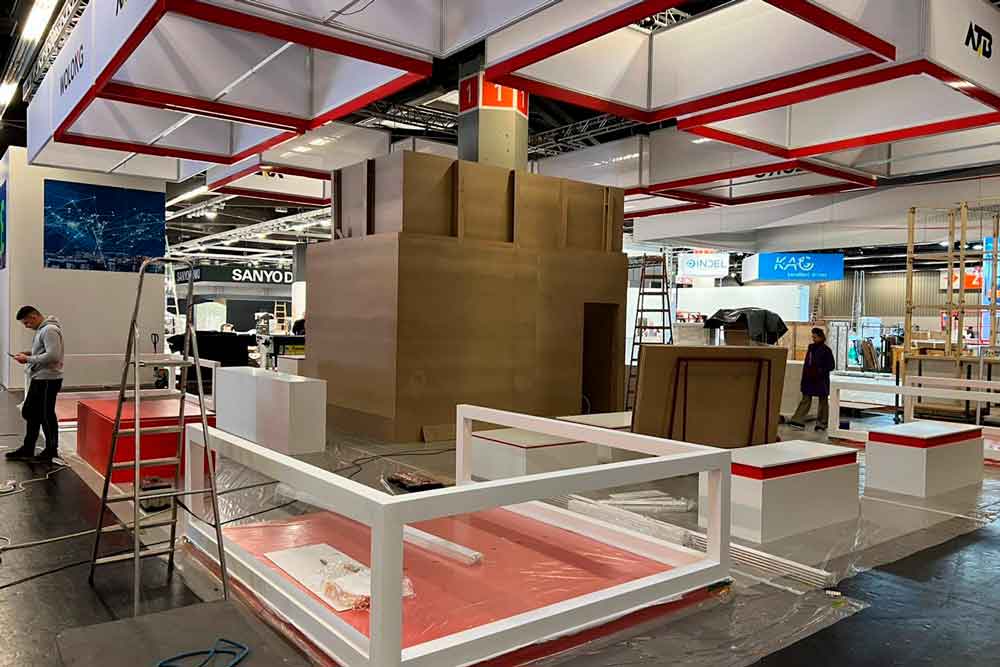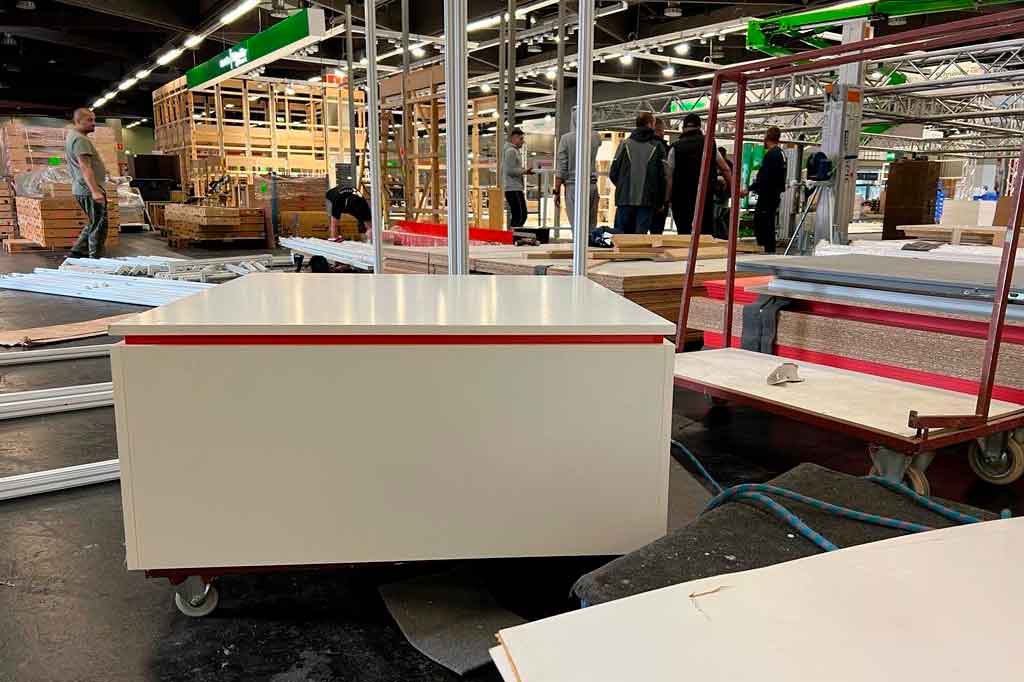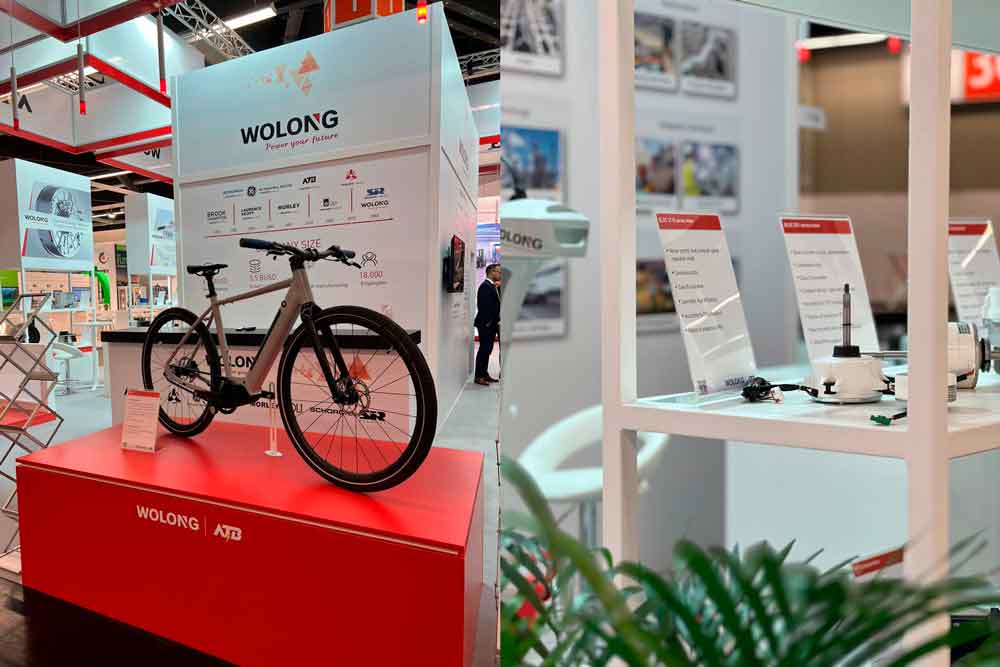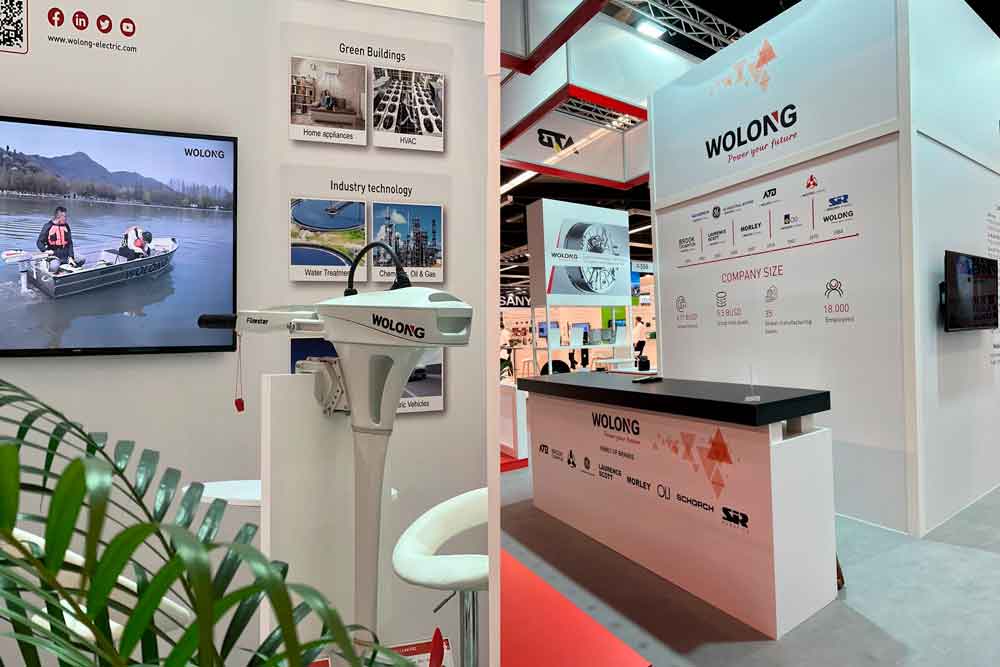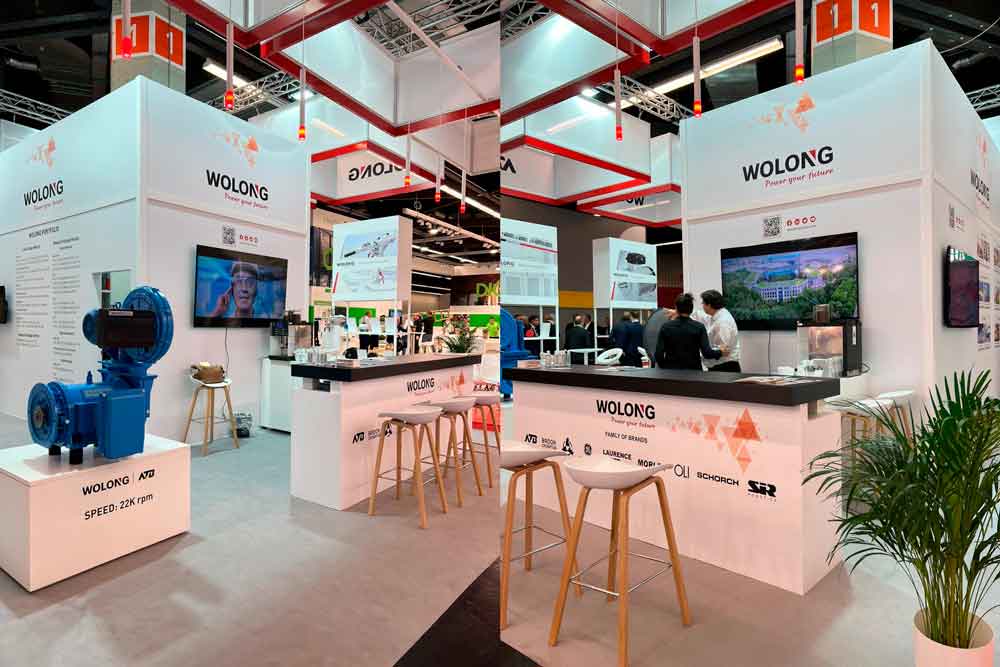 ROYAL PORCELAIN
Ambiente 2023 | 120m2 and 30m2 | Frankfurt | Germany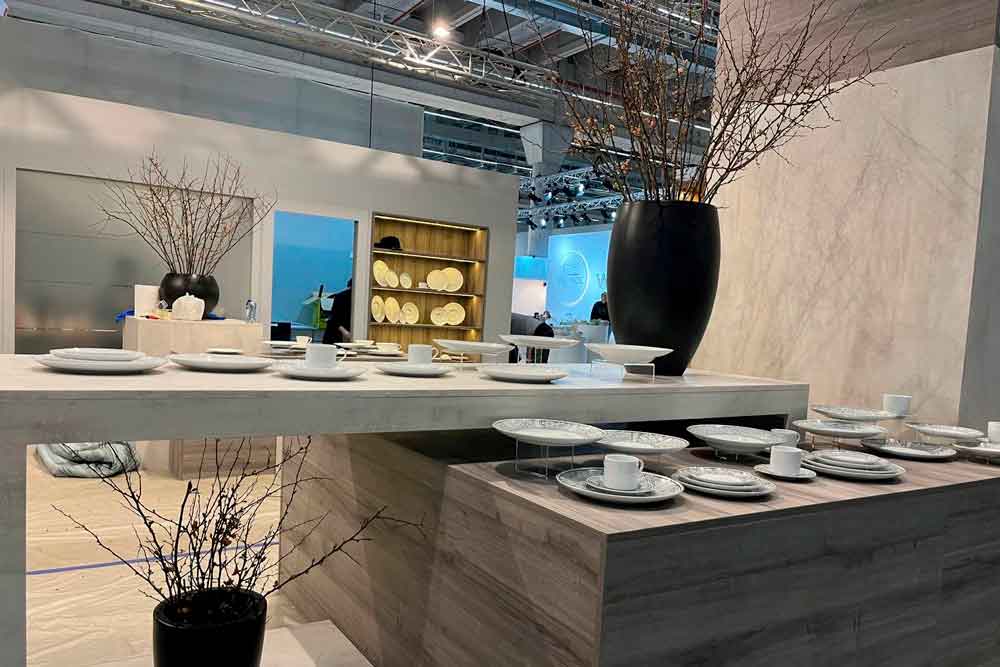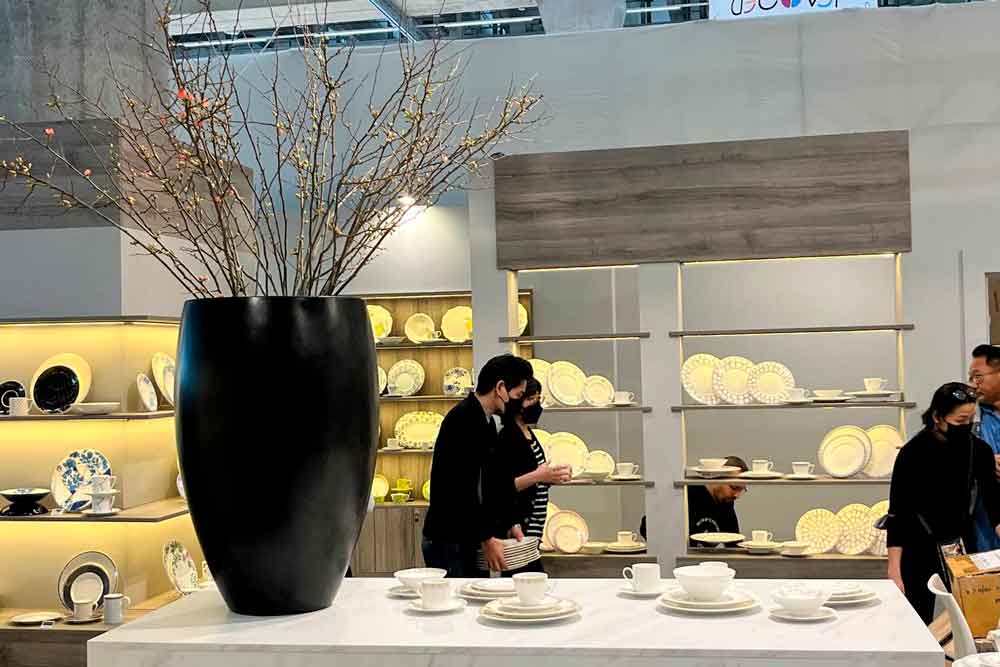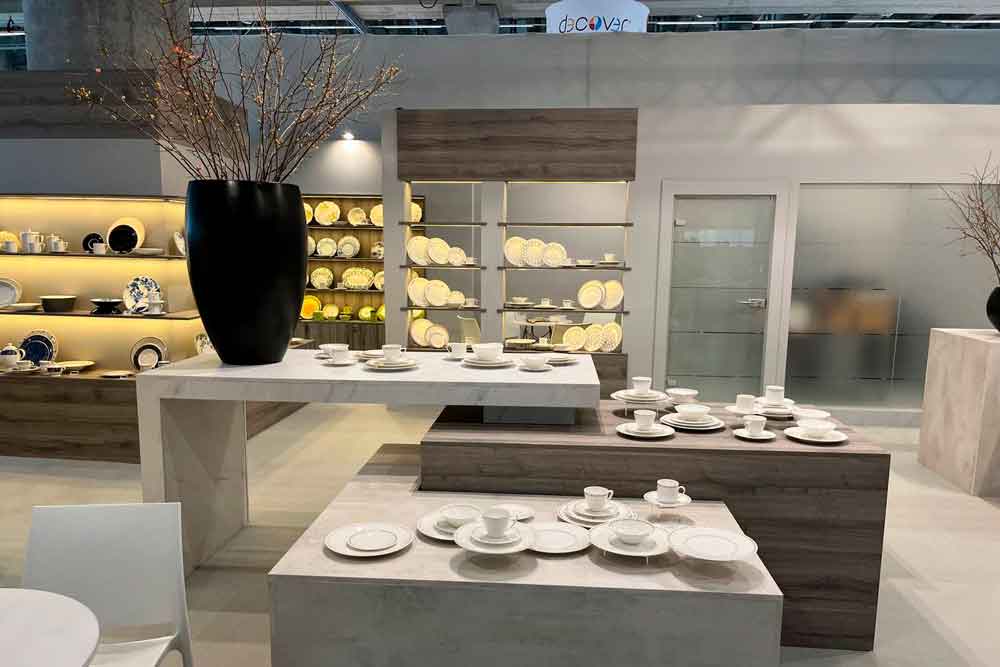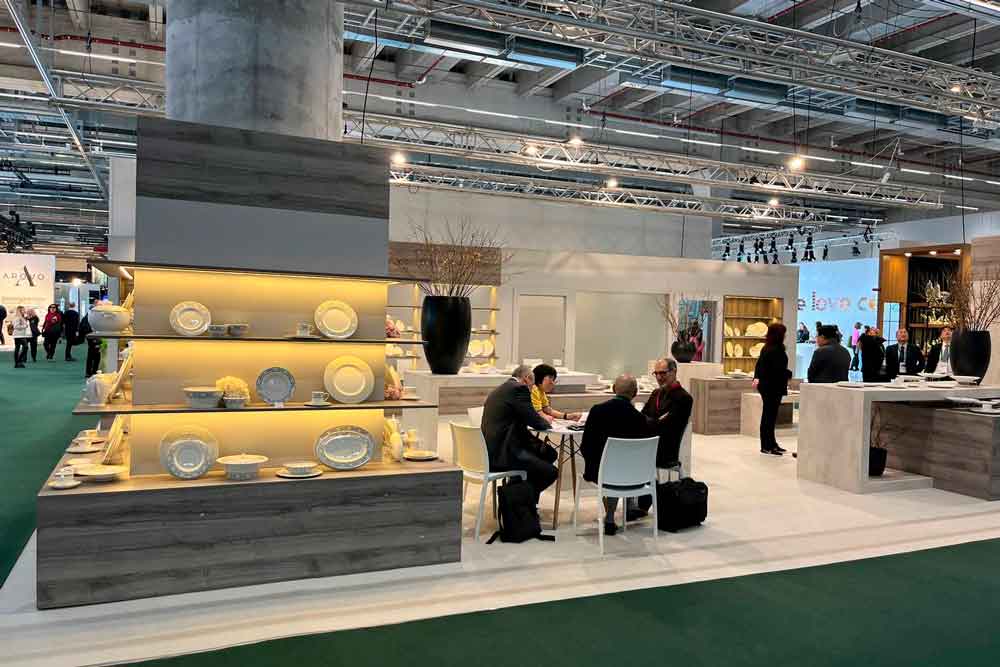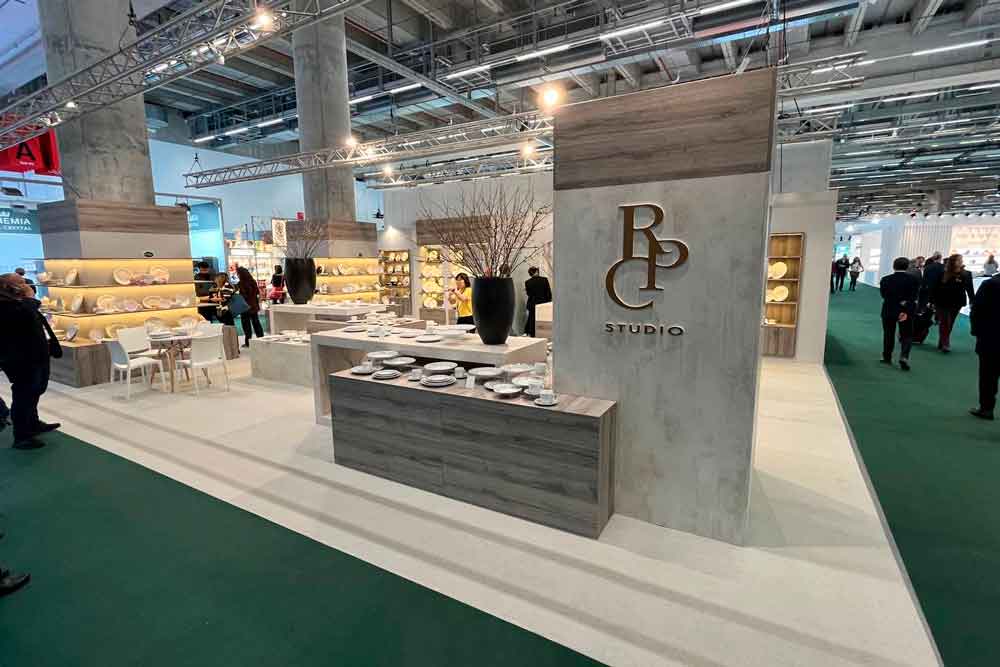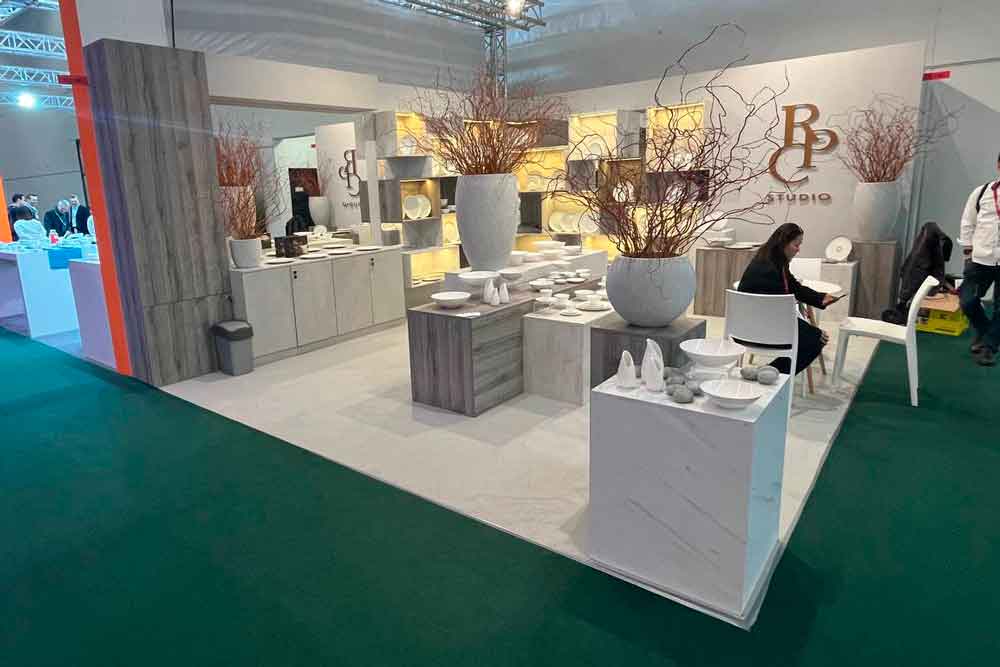 UBER
Internorga 2023 | 45m2 | Hamburg | Germany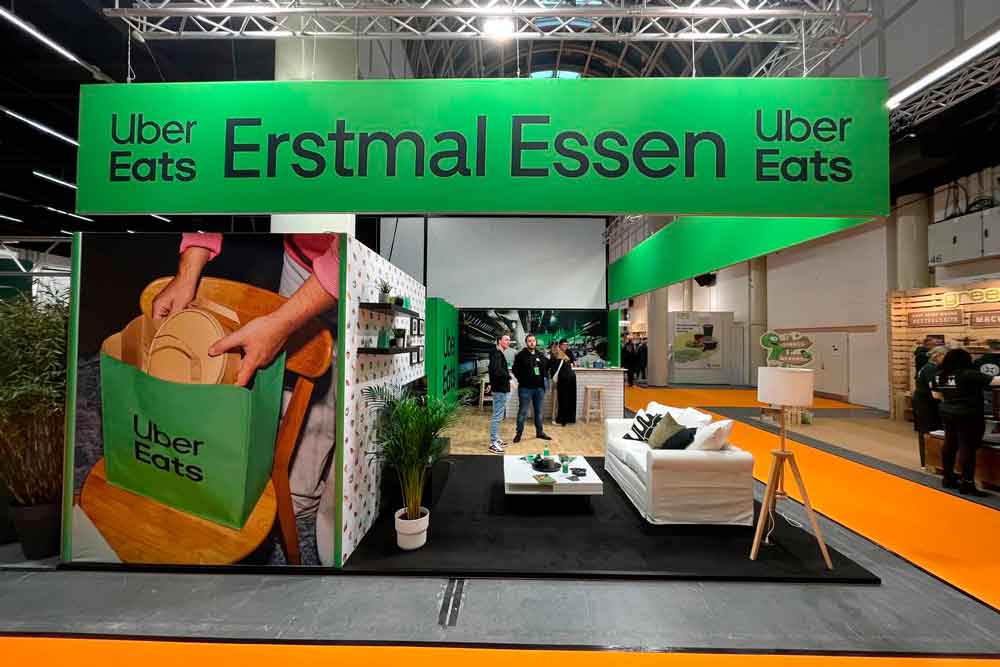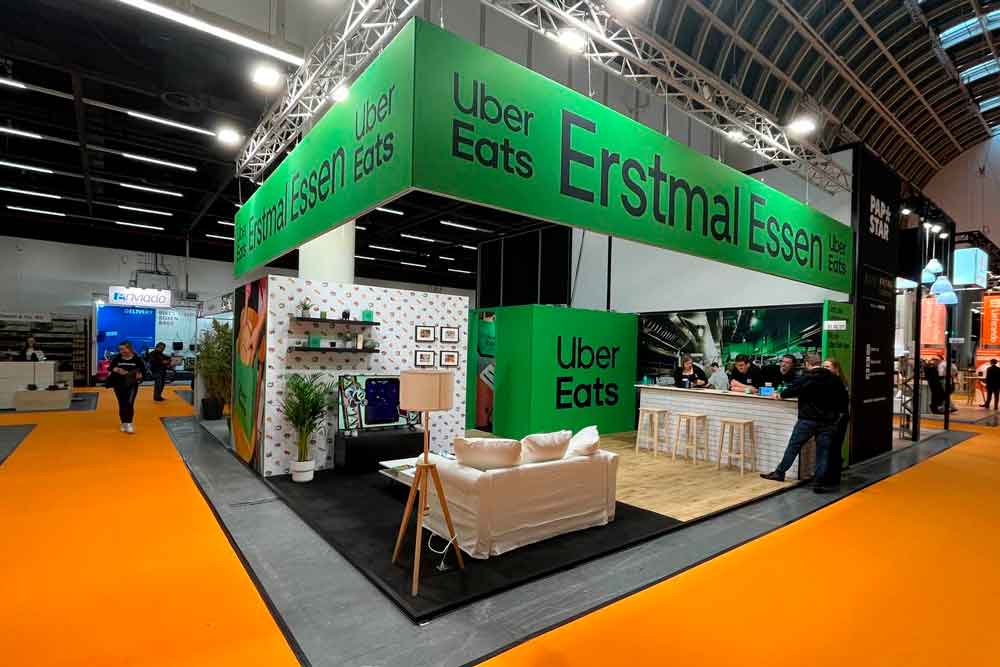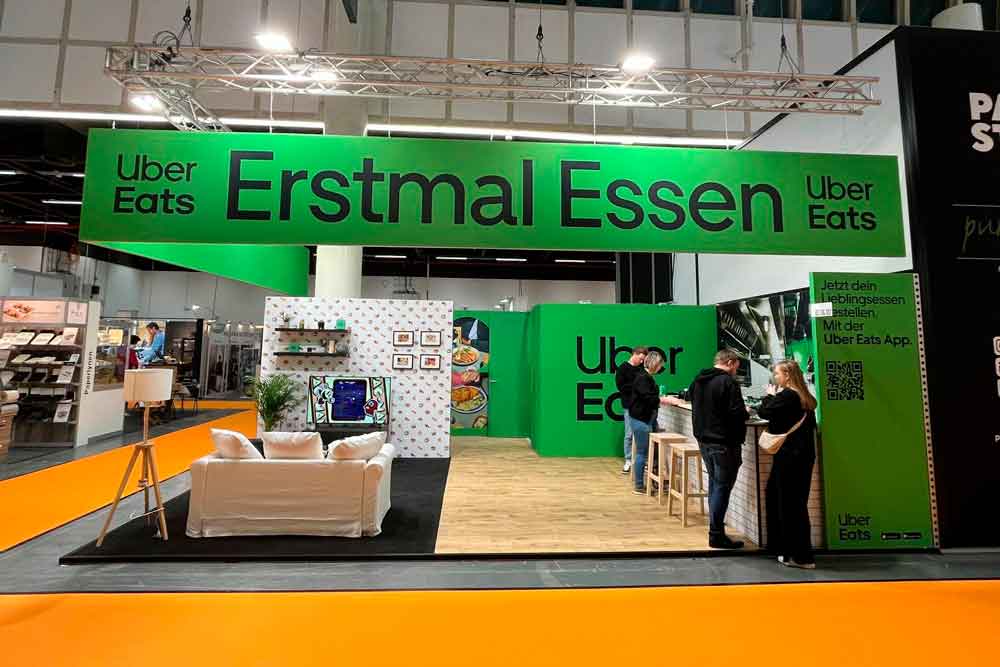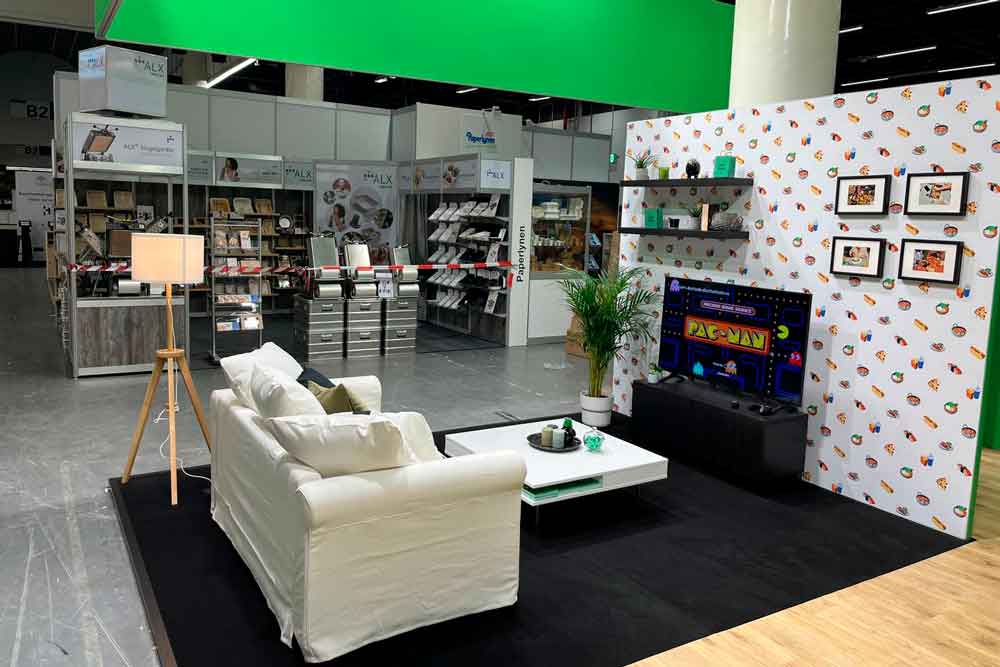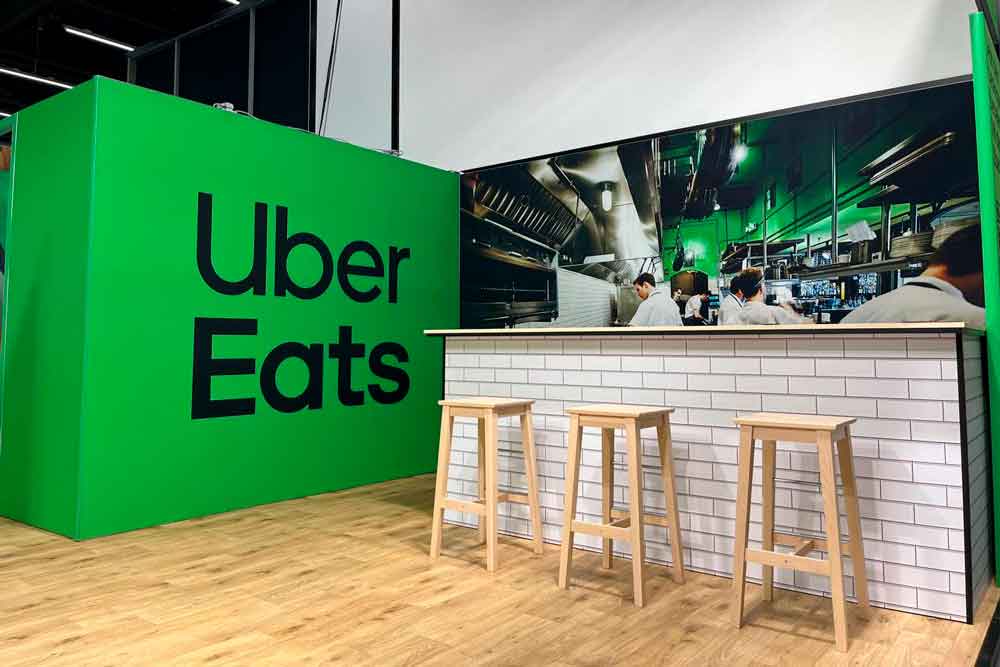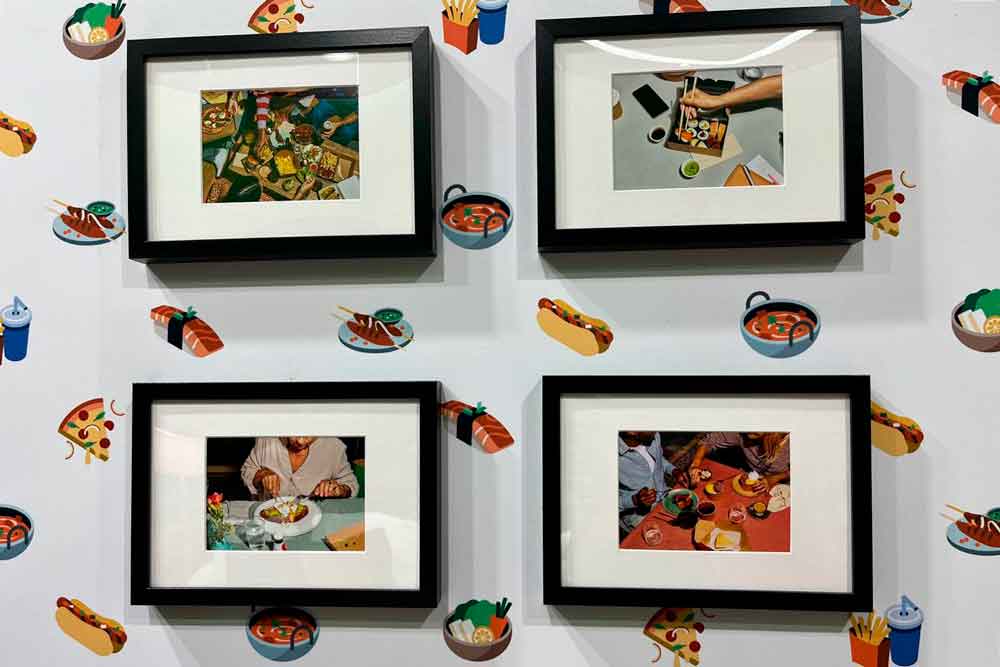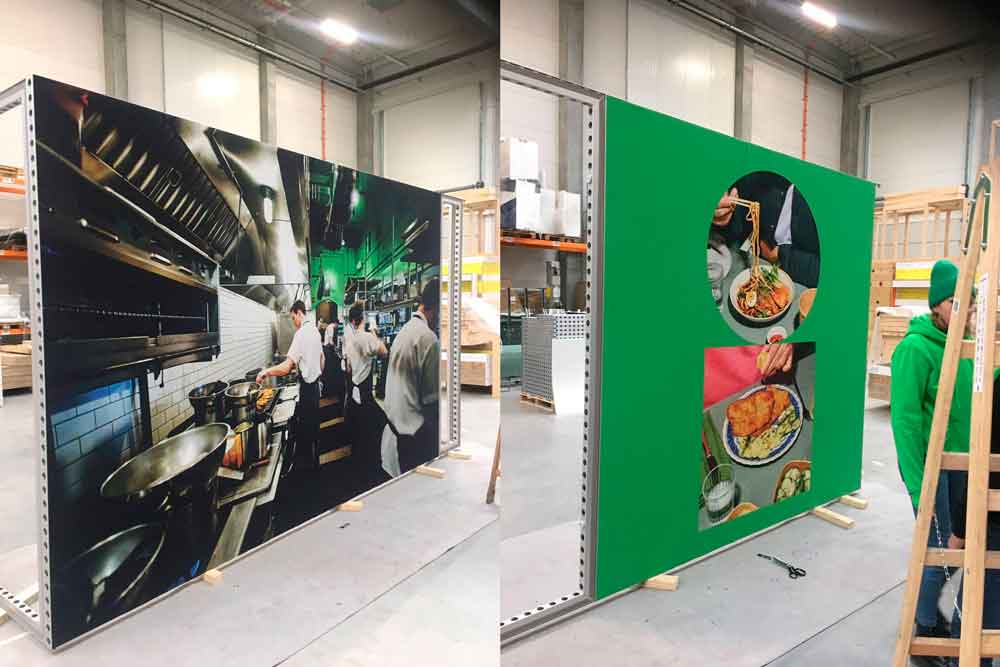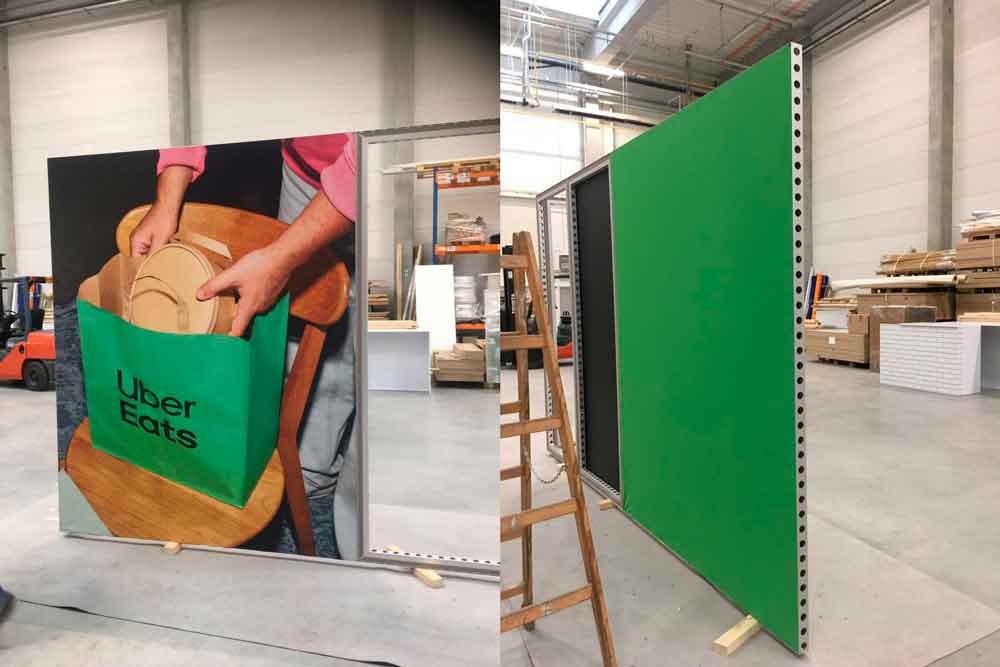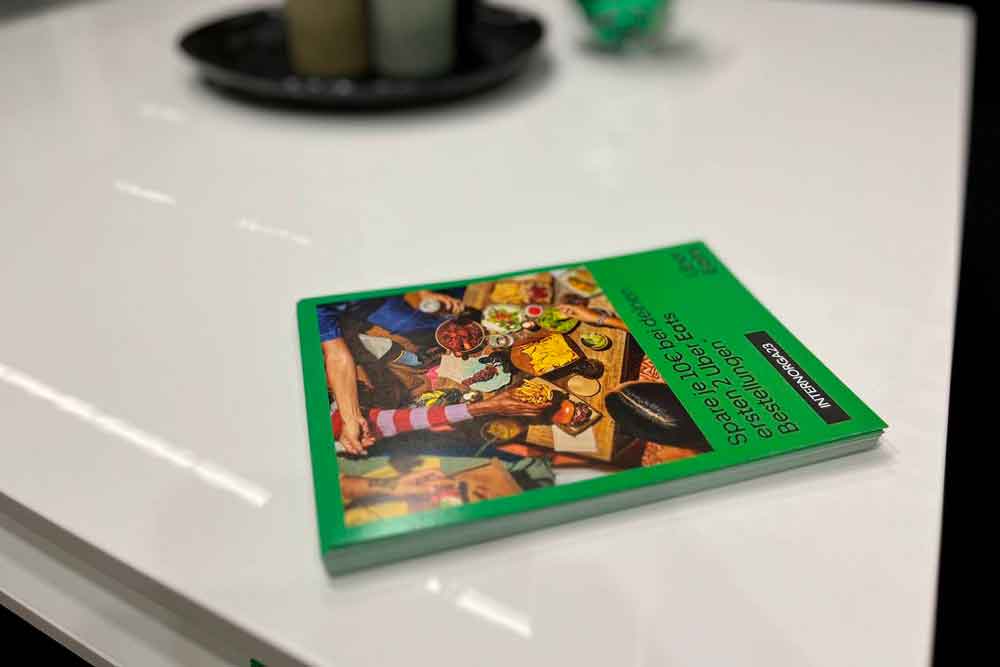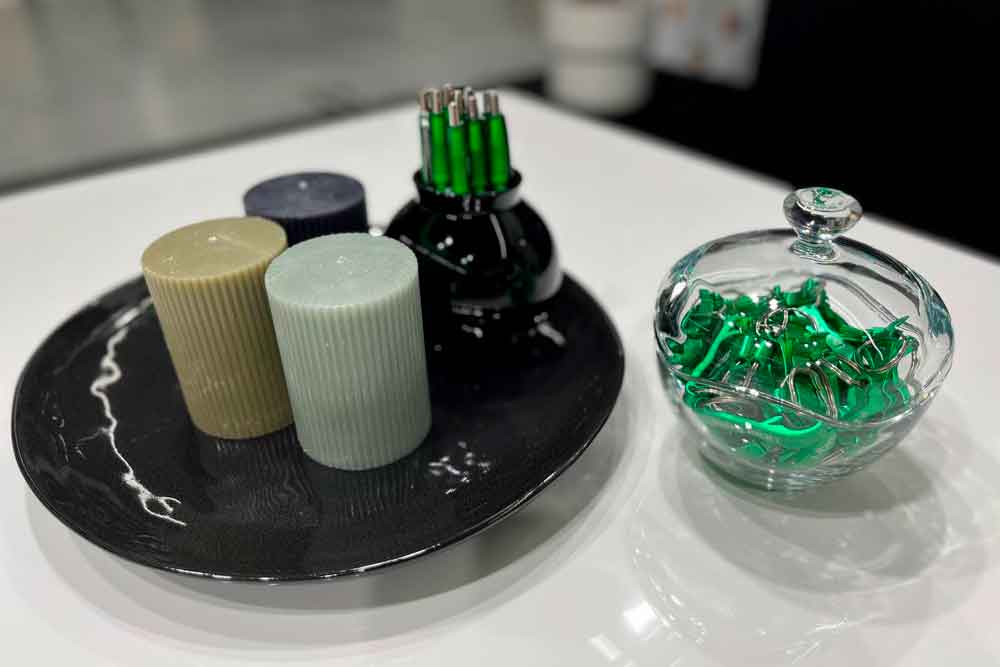 SOUAD SABAH
Buchmesse 2022 | 48m2 | Frankfurt | Germany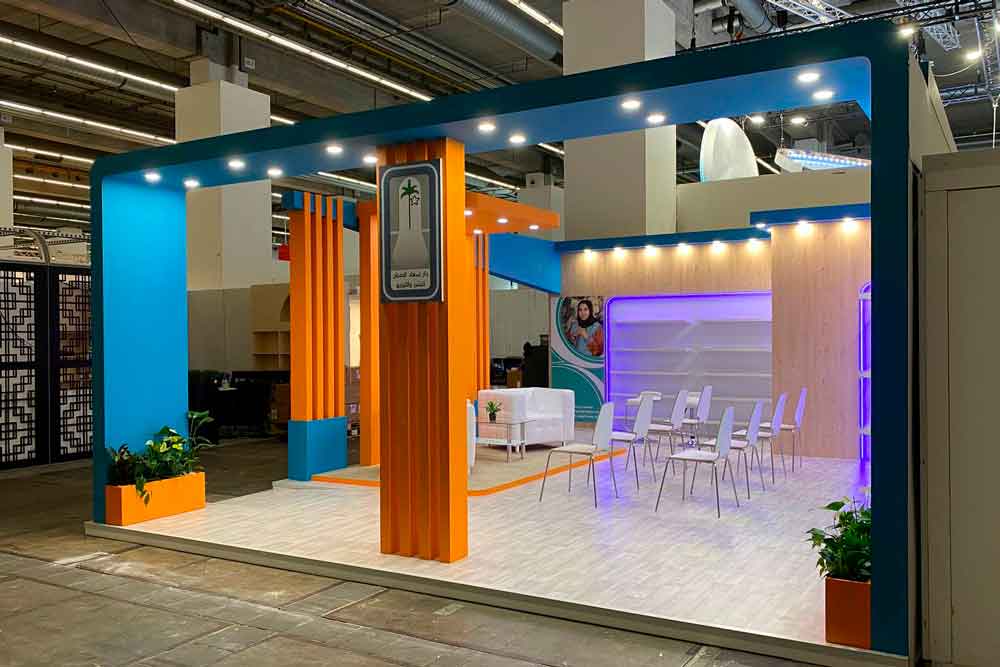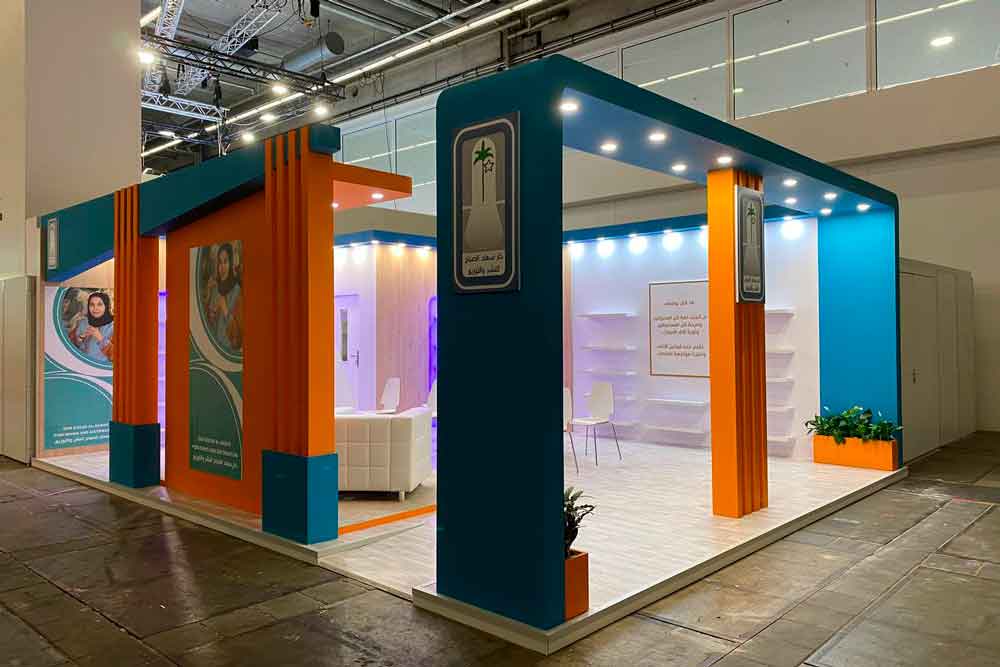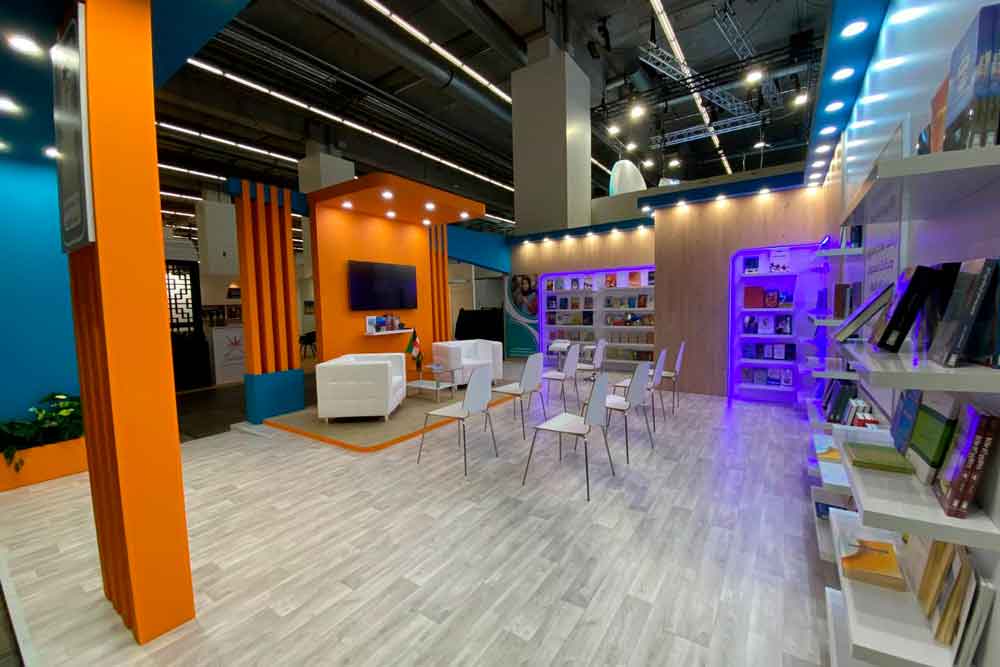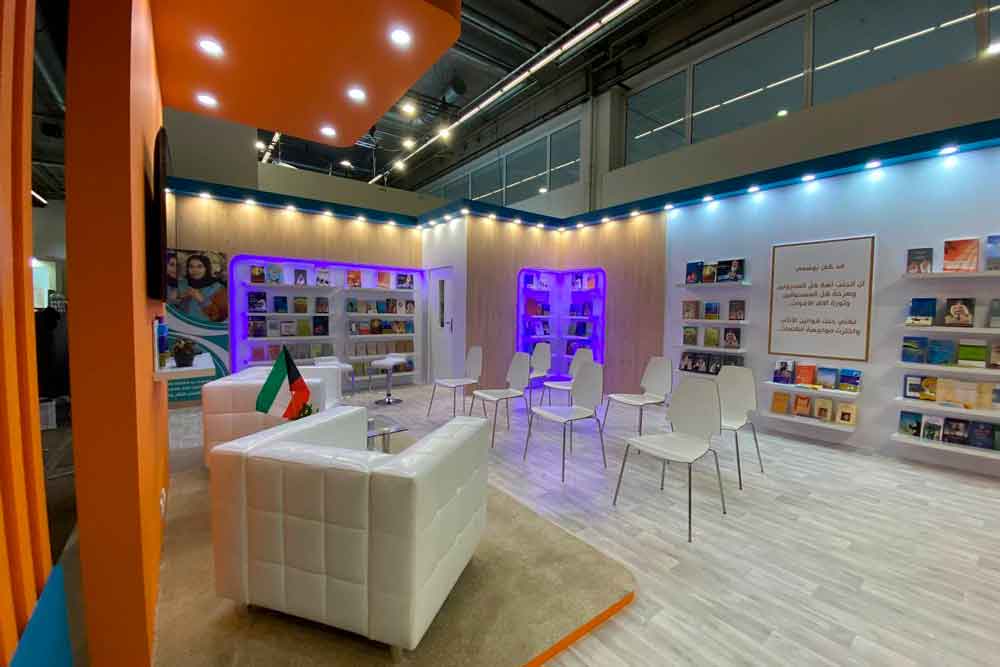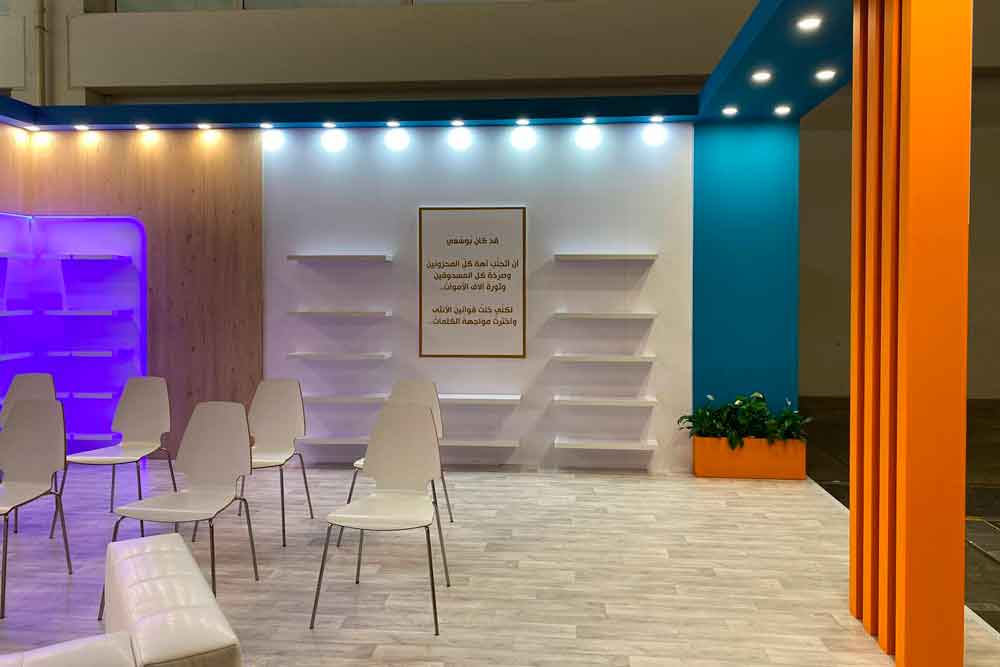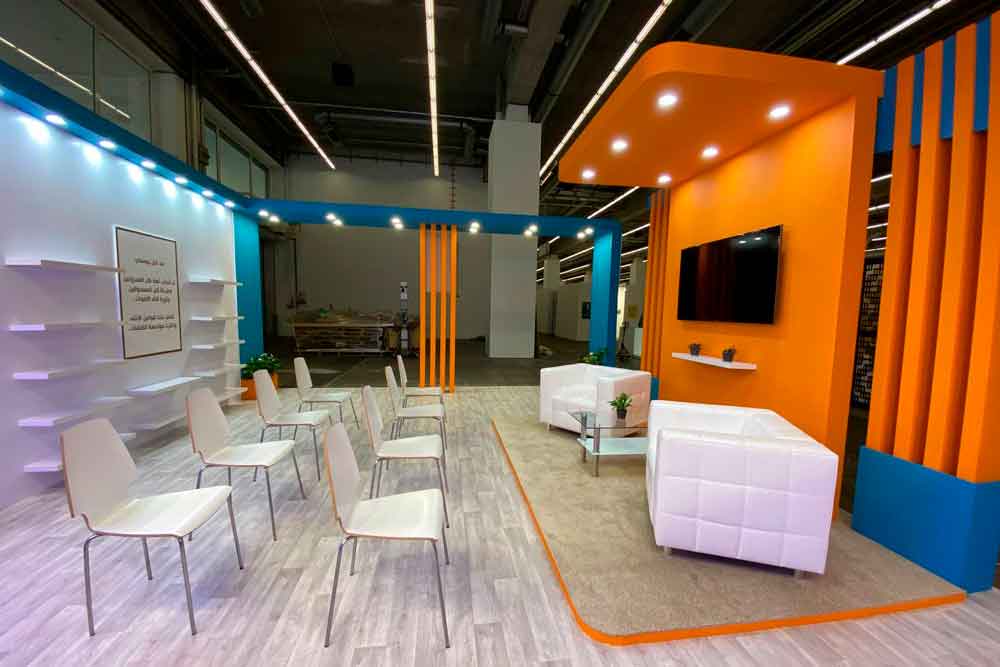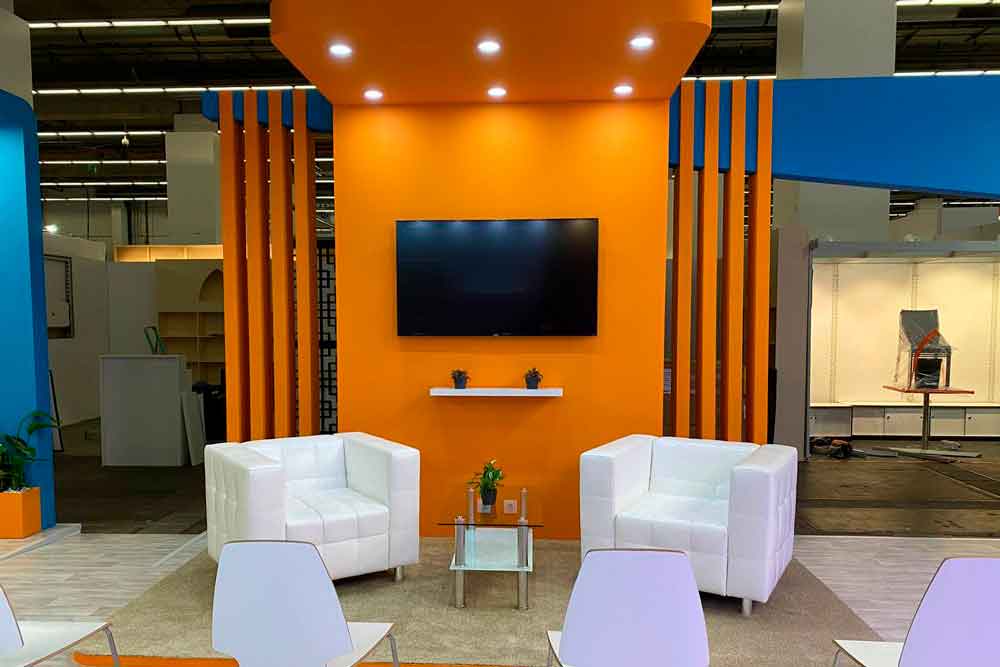 WINKOD
Automechanika 2022 | 77m2 | Frankfurt | Germany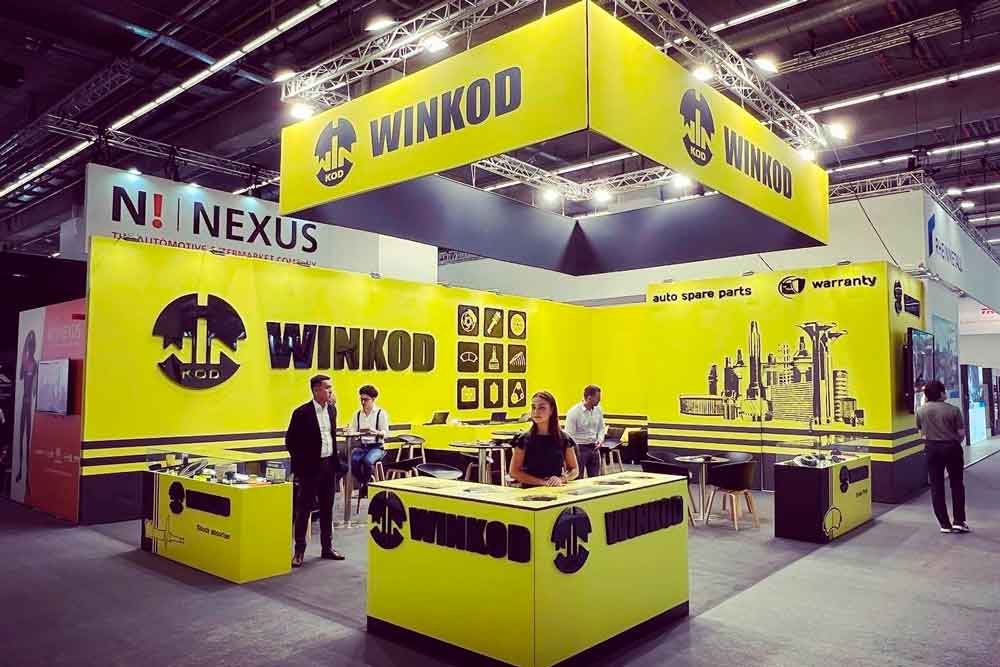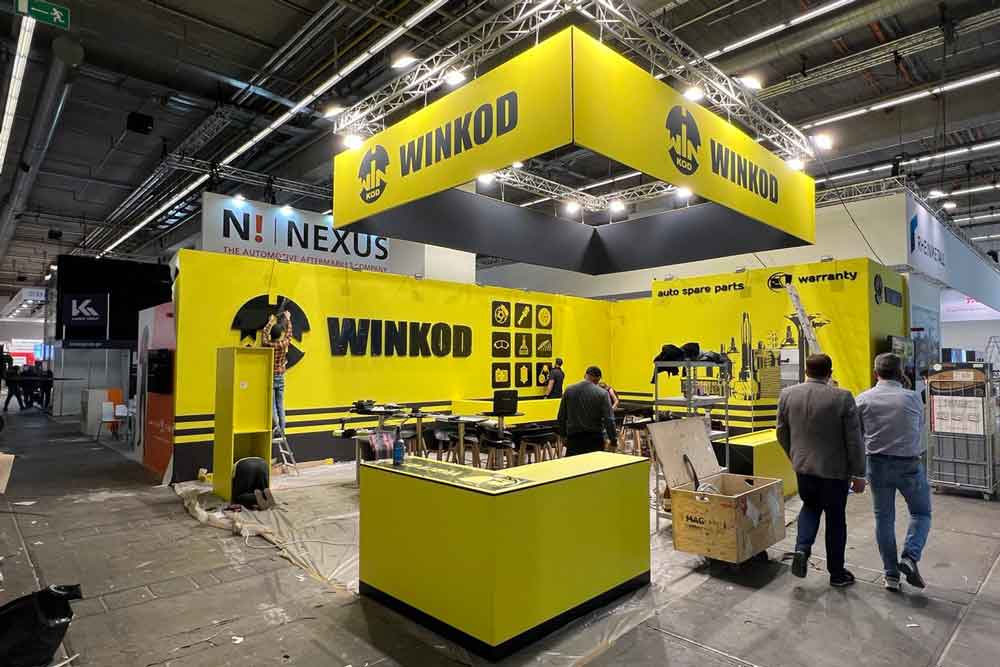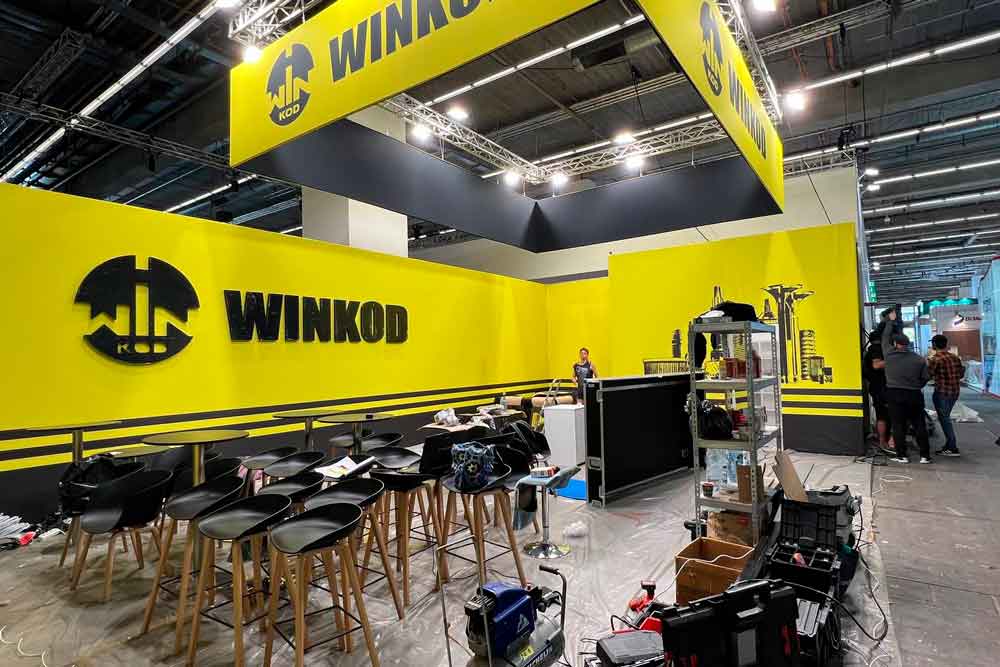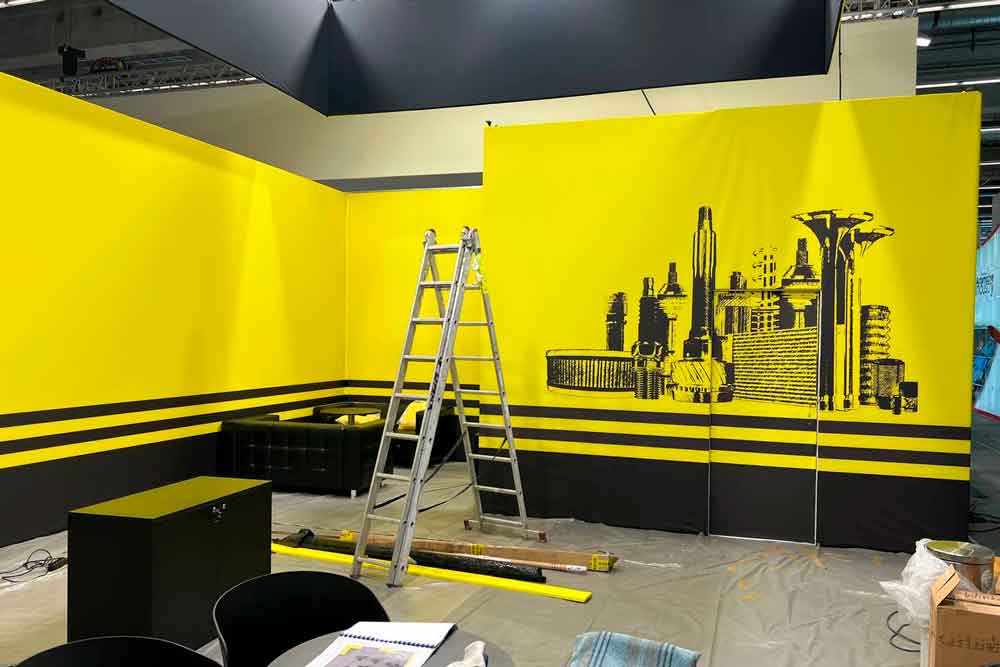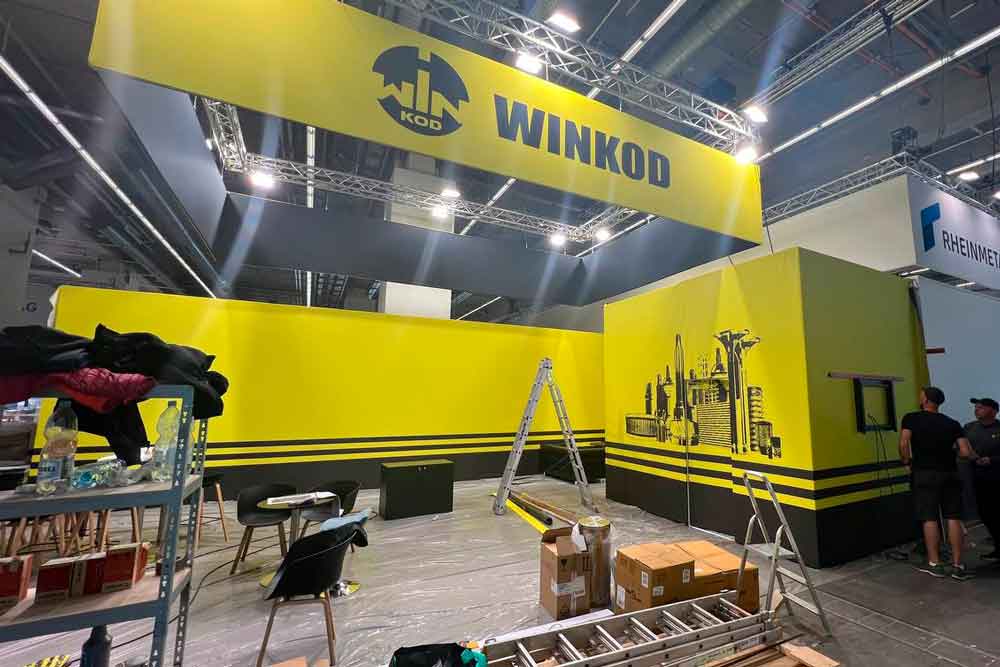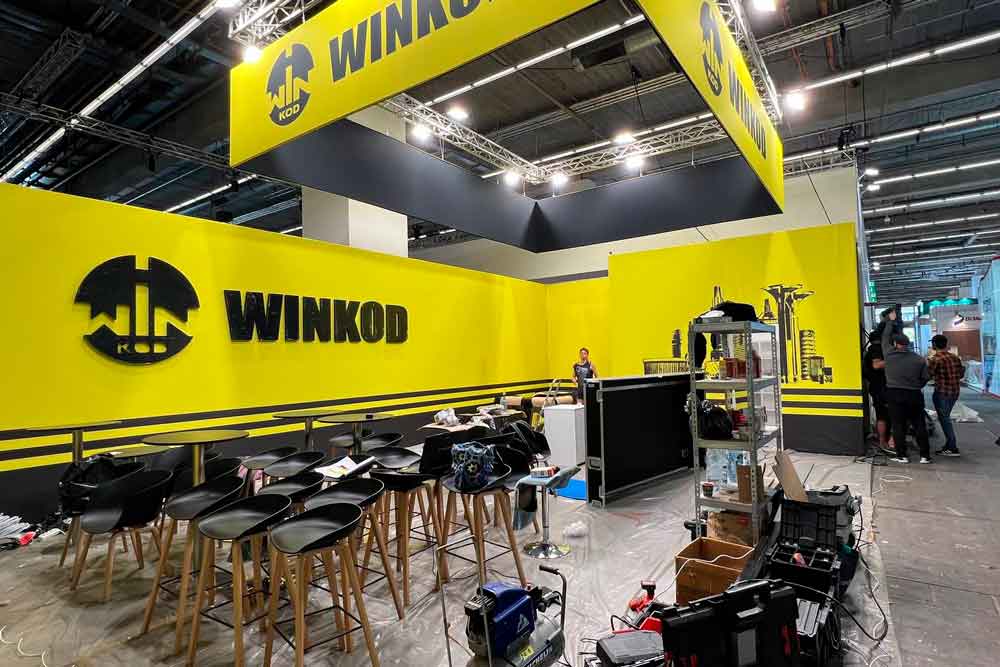 Ayrtac Ferlo
Interpack 2023 | 60m2 | Düsseldorf | Germany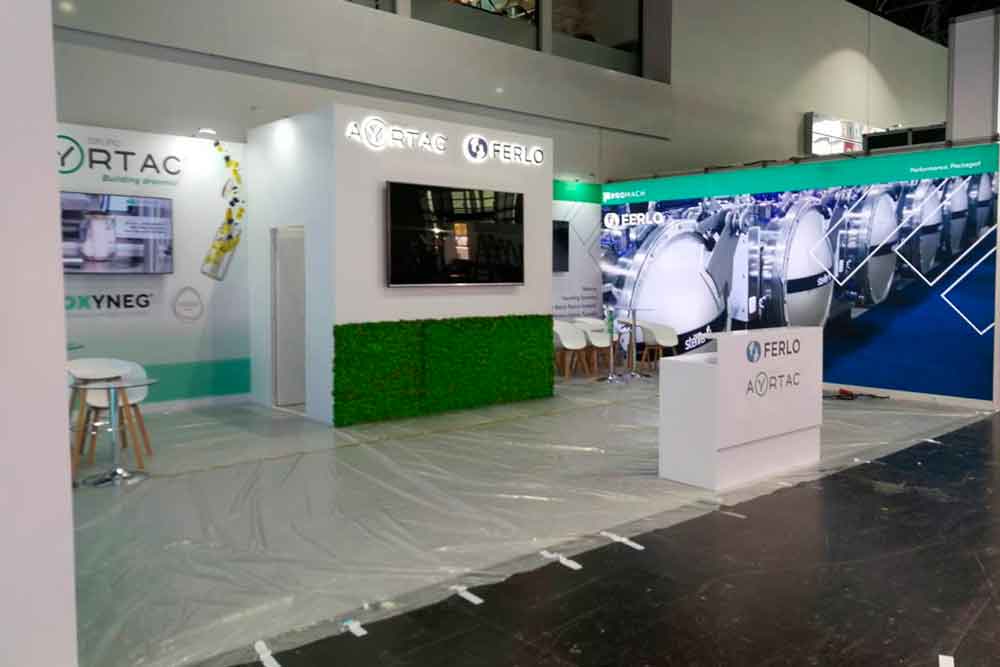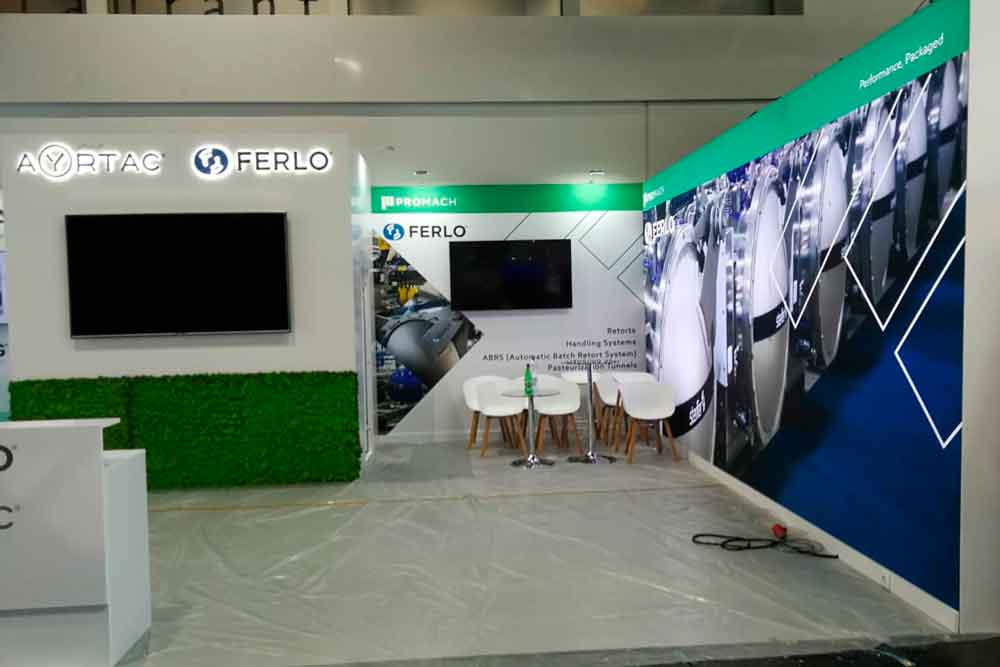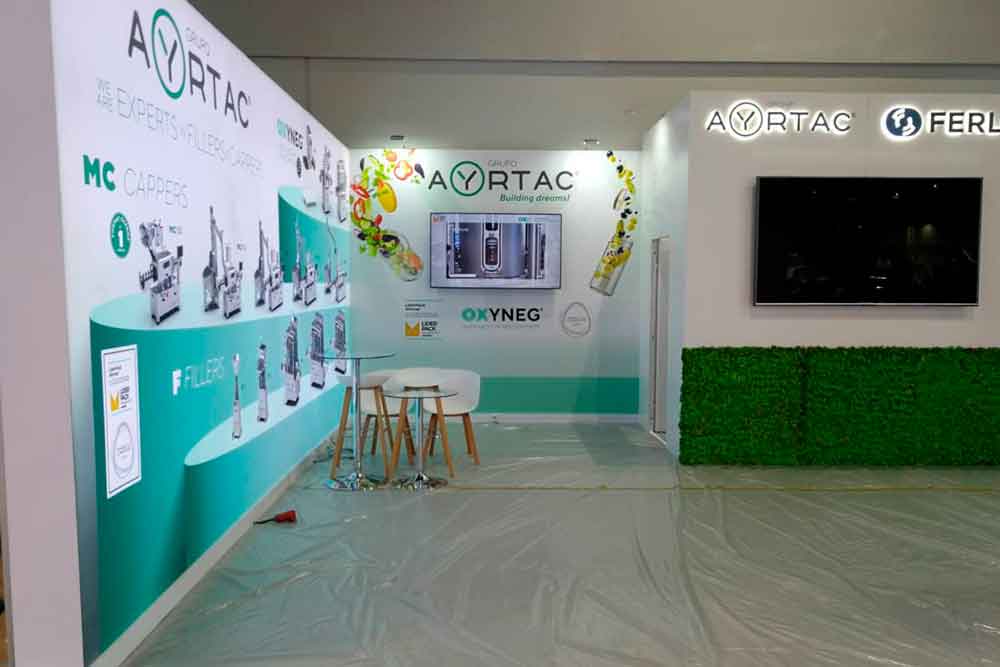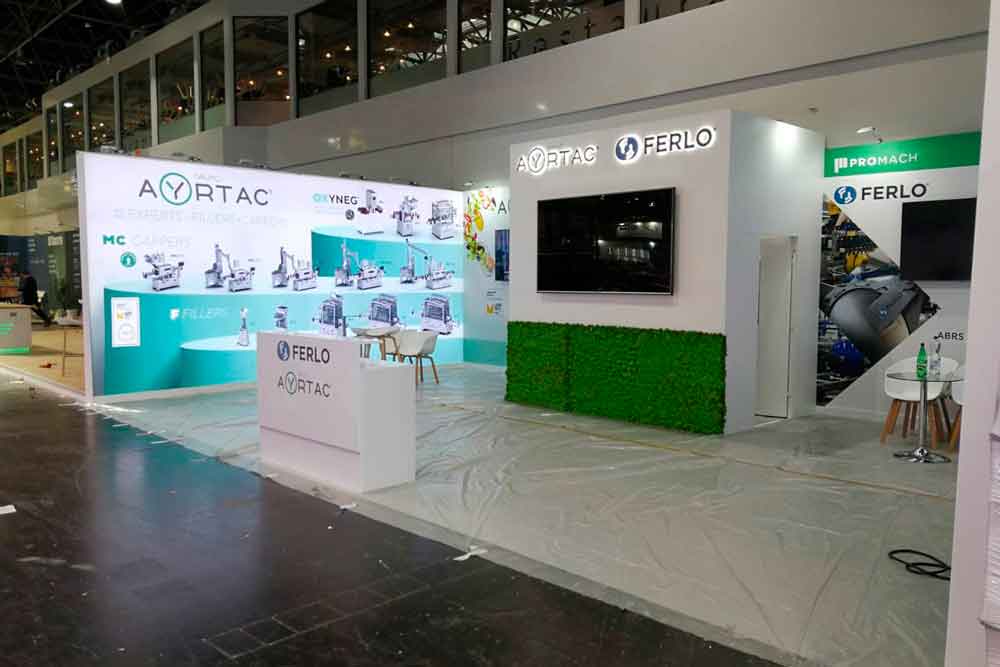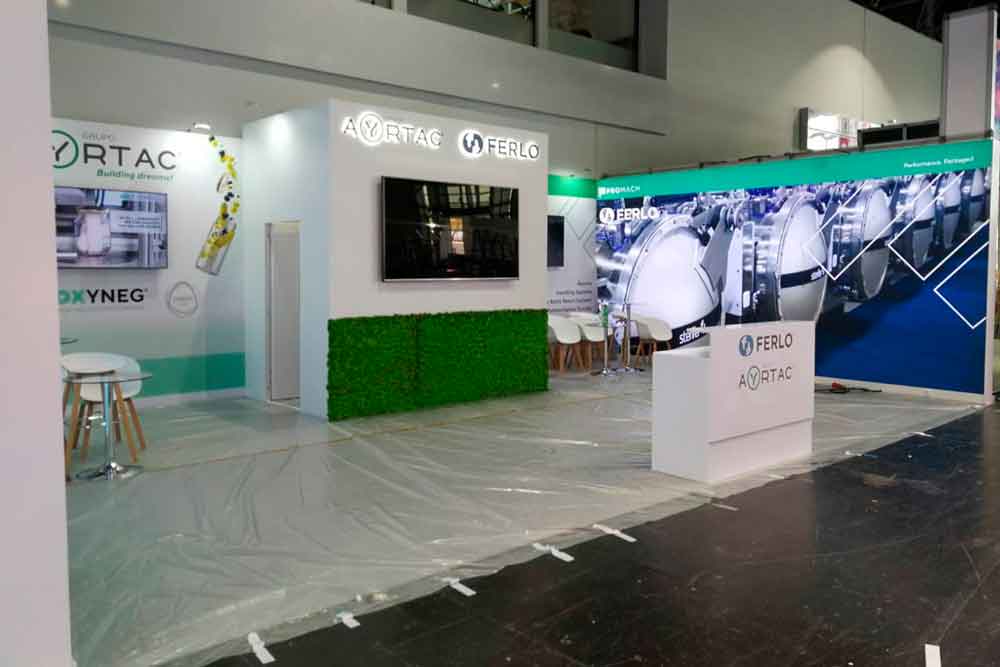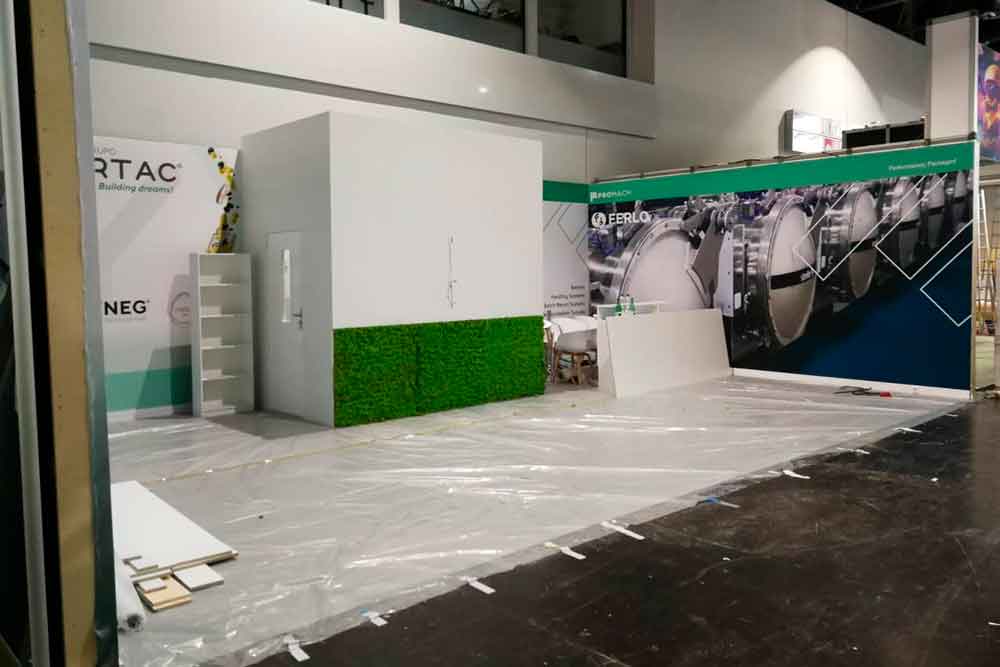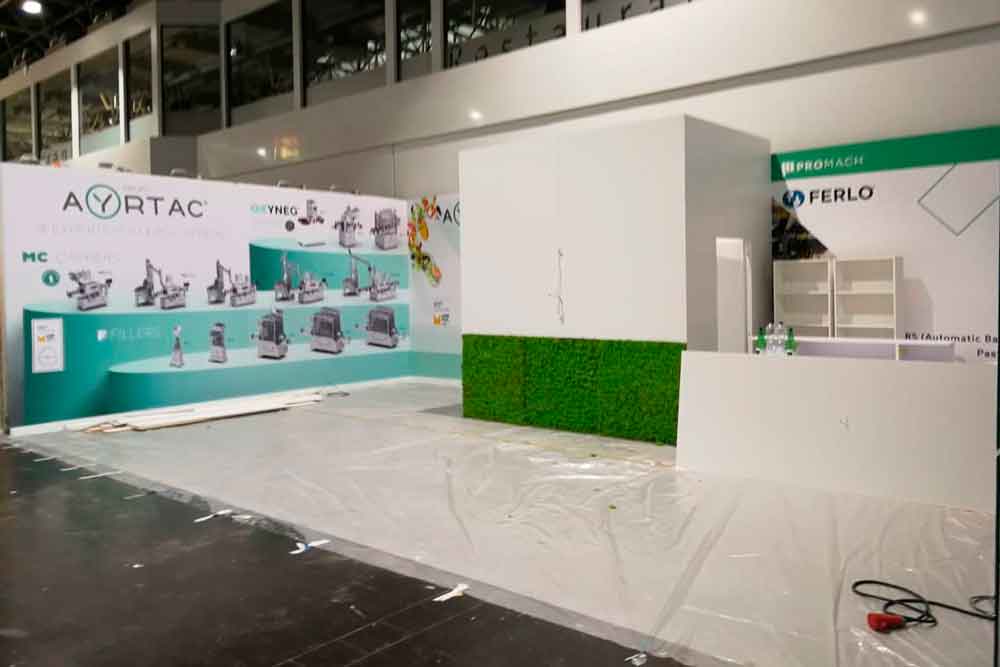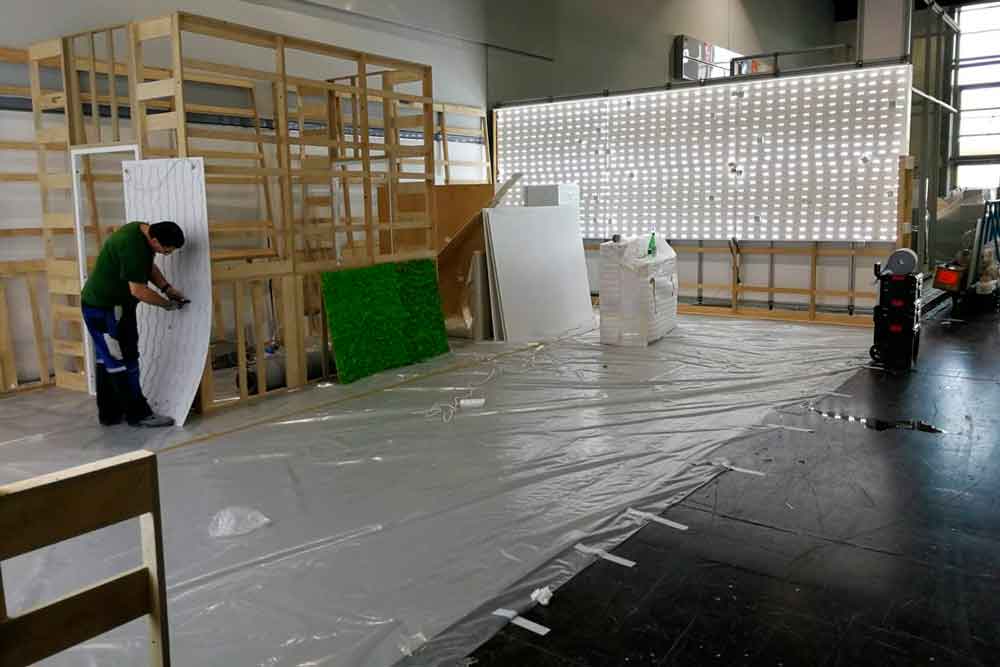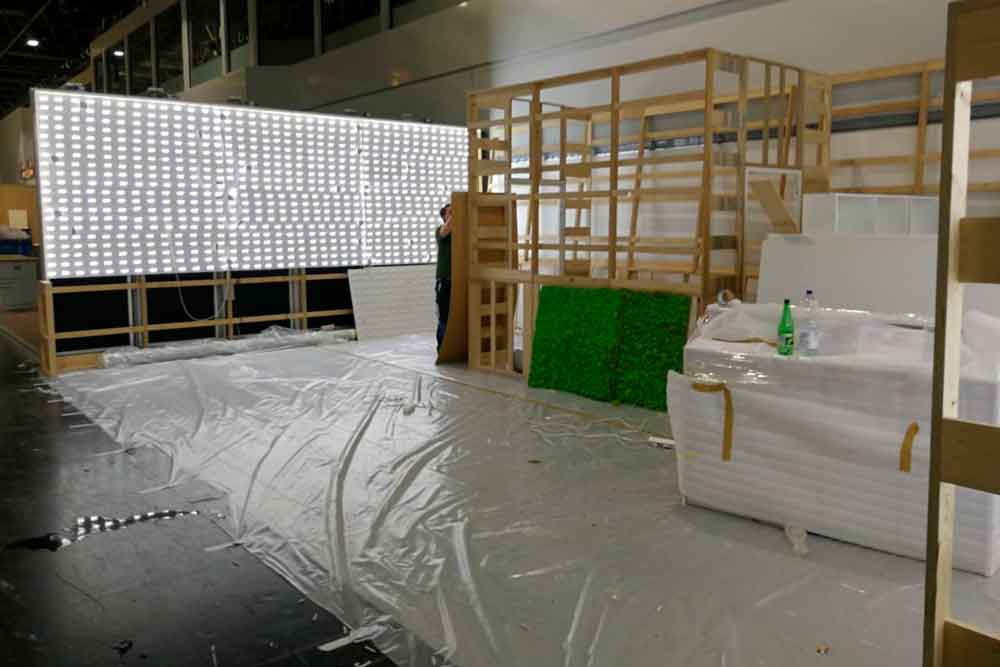 WE DESIGN AND BUILD CUSTOMIZED BOOTHS IN GERMANY
Choose from our wide range of services the ones which are needed during the international exhibition and will become a great extension to the exhibition stand construction.
Project services
3D stand design which will deliver your main message;
Exhibition stand builders coordination at all work stages;
EXPO logistics;
Set up a booth at an expo;
Daily stand cleaning service during the trade show in Germany;
Timely stand building;
Display dismantle and utilization.
Organizational services
We provide your exhibition booth with all necessary communication;
Supply exhibition furniture;
Order decoration for trade show booth display;
Take care of all necessary paperwork for stand construction in Germany;
Offer you suitable stand locations;
We speak the local language and make communication more accessible with the organizer.
Marketing services
Prepare brochures and leaflets for your expo stand events;
Elaborate digital invitations for your guests;
Organize social media support;
Together we elaborate and implement a digital marketing strategy to inform your potential clients about your creative stand design in Germany;
Collect statistics and inquiries during the international exhibition.
Extra services
ESBAU is one of the best stand builders in Germany. We can offer:
We provide prompt connection to the project, respect the terms and quality of every project, and also support you at every stage of the international exhibition in Germany organization.
GOOD REVIEWS FROM OUR CUSTOMERS
WHAT DO YOU NEED TO START WORKING WITH ESBAU – TRUSTED EXHIBITION STAND BUILDERS IN GERMANY
Connect with us most conveniently. We are connected at all times. You can choose your preferred messenger or text us via Facebook. We would be glad to hear from you on the phone, but please remember the time difference. We might be sleeping right now if we do not answer your call. Let us call you back at the nearest time! We try to be responsive and prompt for our clients and partners.
Inform us which German city (Dusseldorf, Frankfurt, Hanover, Cologne, Berlin, Essen, Hamburg) exhibition stand builders are needed. Did you choose a suitable expo yet?
Share your trade show booth type and size with us.
This should be enough for us to offer you a creative stand design and give you an estimate for your exhibition stand construction in Germany.
WE ARE READY TO START YOUR PROJECT
DO YOU WANT TO KNOW THE COST OF YOUR PROJECT?
SEND US THE REQUEST AND WE'LL DISCUSS IT!