THE BEST EXHIBITION STAND CONSTRUCTOR FOR YOUR TRADE SHOW IN FRANCE
We are a trusted exhibition stand builders and partners in France and the rest of the world
If you decide to promote your services and brand at the international exhibition in France, you are heading the right way. France hosts several large-scale international expos, and each business can find the proper expo to raise its brand awareness and enter new markets. To realize your ambitious plans, you will need a reliable partner – an exhibition stand designer and builder in France.
We know European trade shows. Creative stand design and an innovative product you plan to demonstrate at the France exhibition will help you bring your ideas to life. We have been building stands in France since 2011. And we state that we are experts in winning design trade show booths and exhibition marketing.
No matter your goal at the international exhibition in France, you will get to it with ESBAU. We provide complex exhibition project management and manage your project 24/7 until the handover. Before you apply to us as your exhibition constructor in France, we suggest you get our exhibition consultation. After it, you will get a clearer view of what exactly you need to become an exhibitor at the expo in France, and also get some ideas about the budget you will need to spend for this event regardless of the exhibition stand size.
WHERE WE CAN BUILD YOUR EXHIBITION STAND IN FRANCE
WE DESIGN AND BUILD CUSTOMIZED BOOTHS IN FRANCE
Within exhibition consulting, we offer a wide range of services. These are the most popular services needed during the international exhibition in France and will be an addition to an exhibition stand construction.
Project services
3D stand design and rendering which underlines your brand;
Materials that comply with European requirements for exhibition stands;
Exhibition stand building process control;
Exhibition stand builders management from production to installation;
EXPO logistics;
Early booth set up at the expo so that you can ensure the high quality of the work delivered;
Daily stand cleaning service during the trade show in France;
The exhibition stand dismantles and utilized according to French law.
Organizational services
We supply your trade show booth in France with water, electricity, and other services needed at the international exhibition;
Exhibition furniture selection;
Design and decoration production and/or purchase for your trade show booth display;
Paperwork for the stand construction in France;
Offer you to choose between the best stand locations in the exhibition hall;
Remove a language barrier in the negotiation process with the exhibition organizer.
Marketing services
We provide you with printed brochures and catalogs for your expo stand according to the approved design;
Elaborate and create digital invitations for your guests and partners;
Design and coordinate a digital marketing strategy to inform your clients and partners about your creative stand design in France;
Collect leads and analytics for you during the international exhibition in France.
Extra services
We provide international customer support for you;
Best food and beverage catering during the exhibition in France;
Organize any events for your colleagues and partners before, during, or after the exhibition in France.
GET ALL SERVICES FROM ONE EXHIBITION AGENCY
CONCEPT
DESIGN
CONSTRUCTION
CONTROL
LOGISTICS
LOOK AT EXHIBITION STANDS WE'VE DONE ALL OVER THE WORLD today
VISUFARMA
World Glaucoma Congress 2023 | 21m2 | Rome | Italy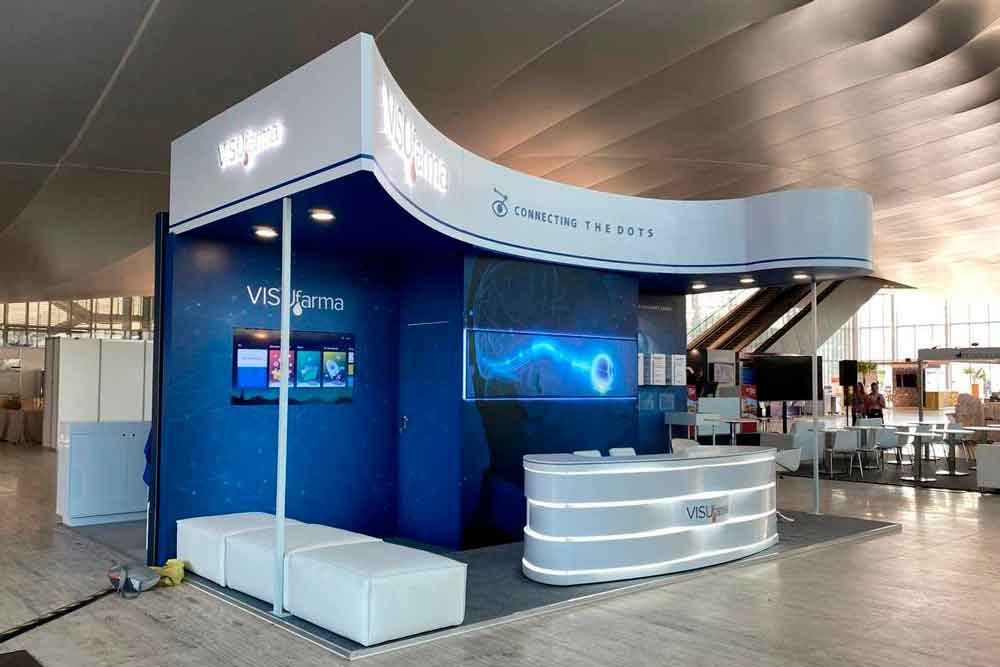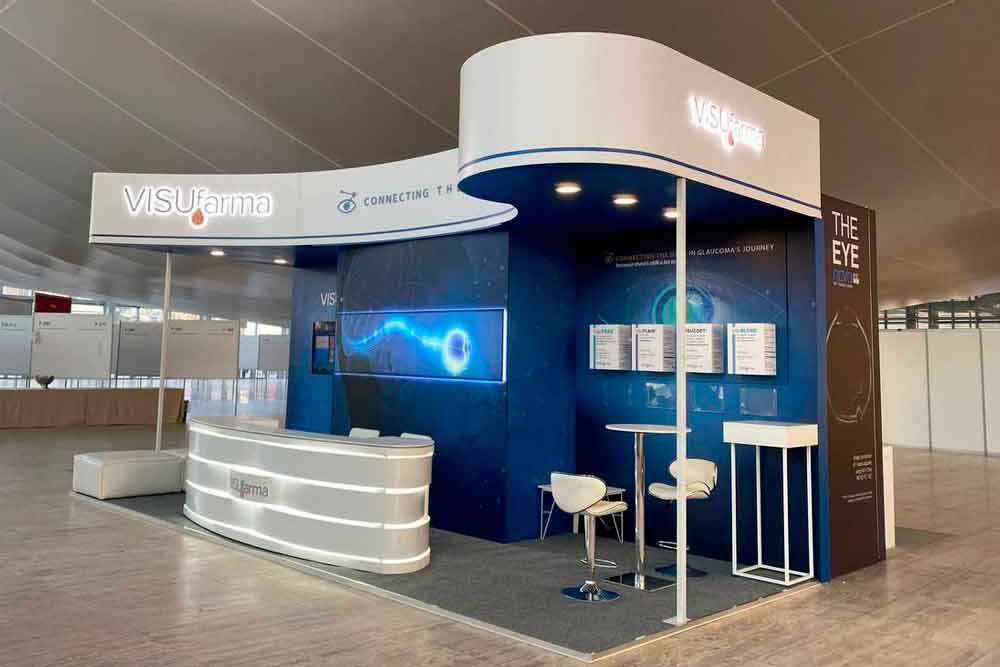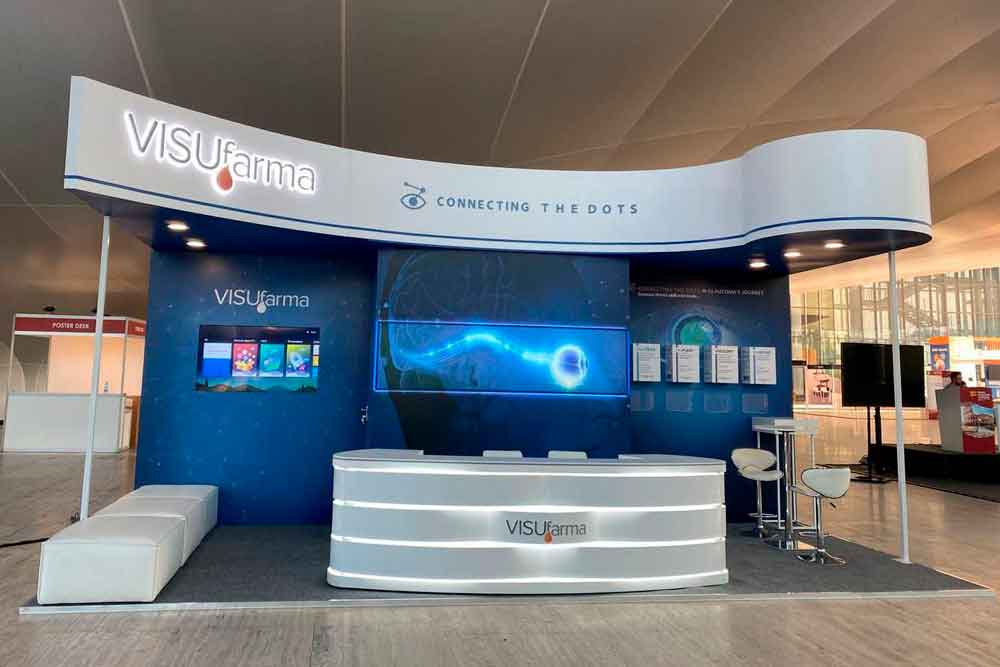 WOLONG
SPS 2022 | 150m2 | Nürnberg | Germany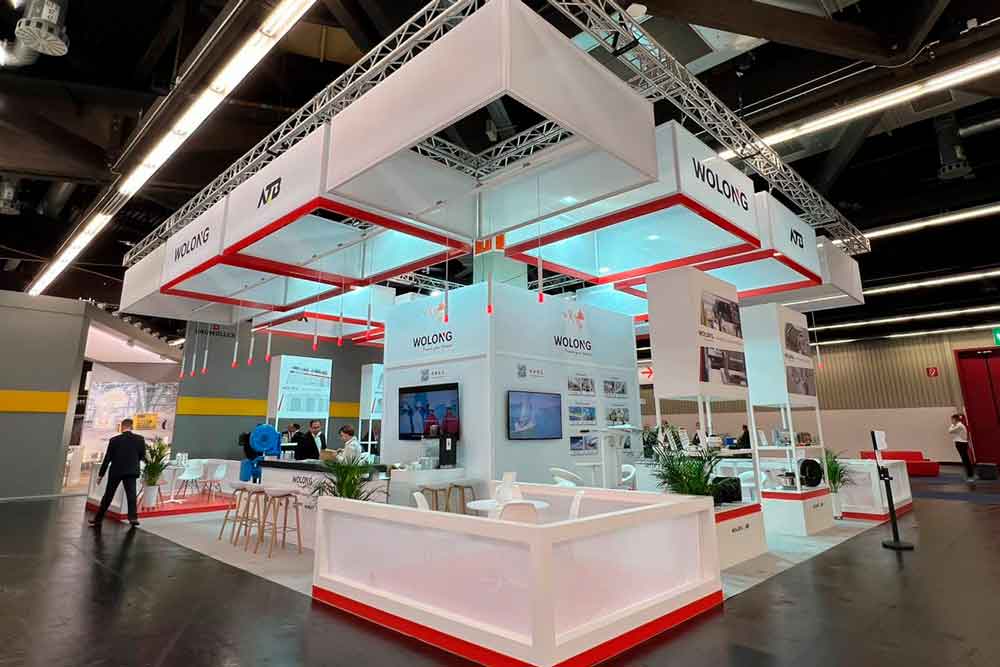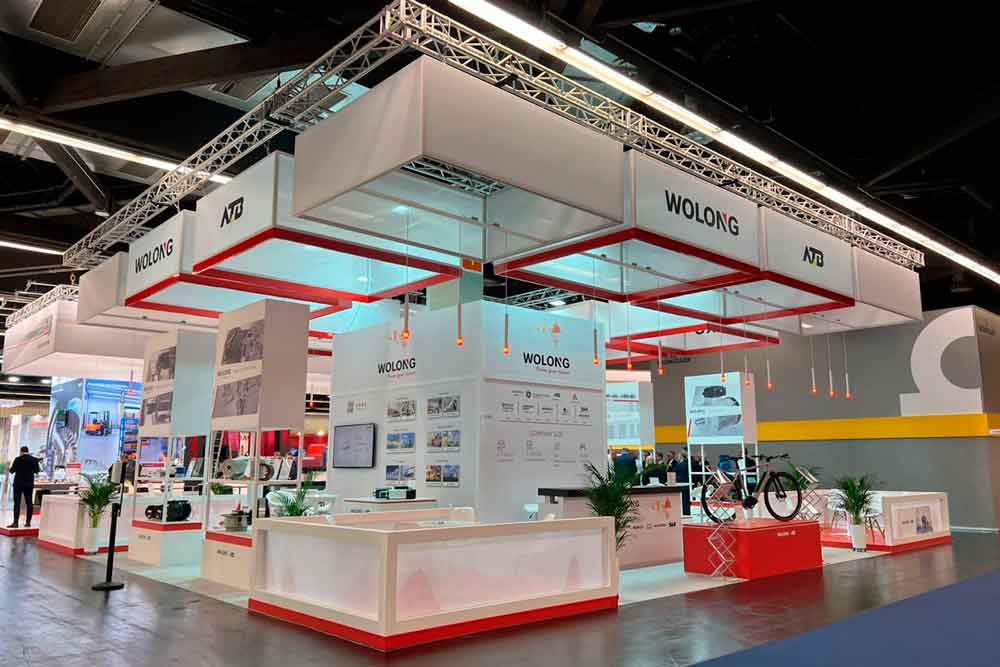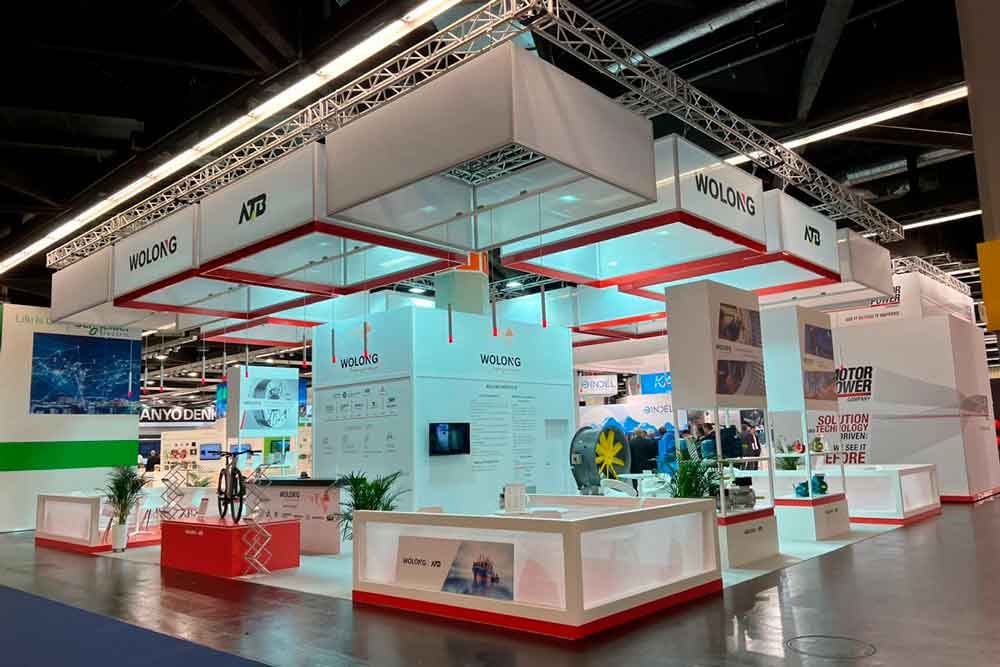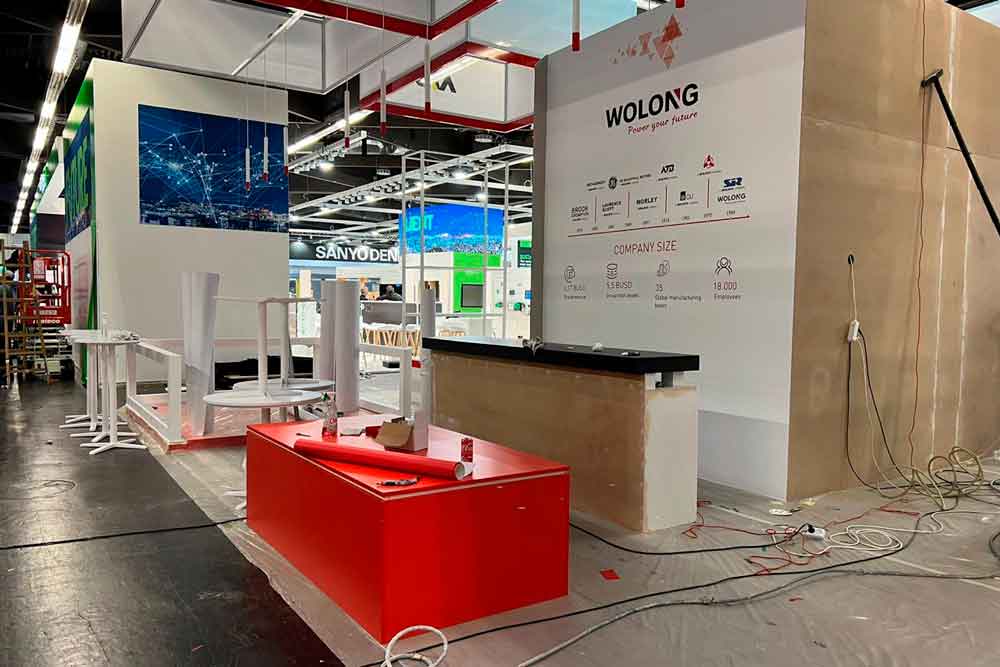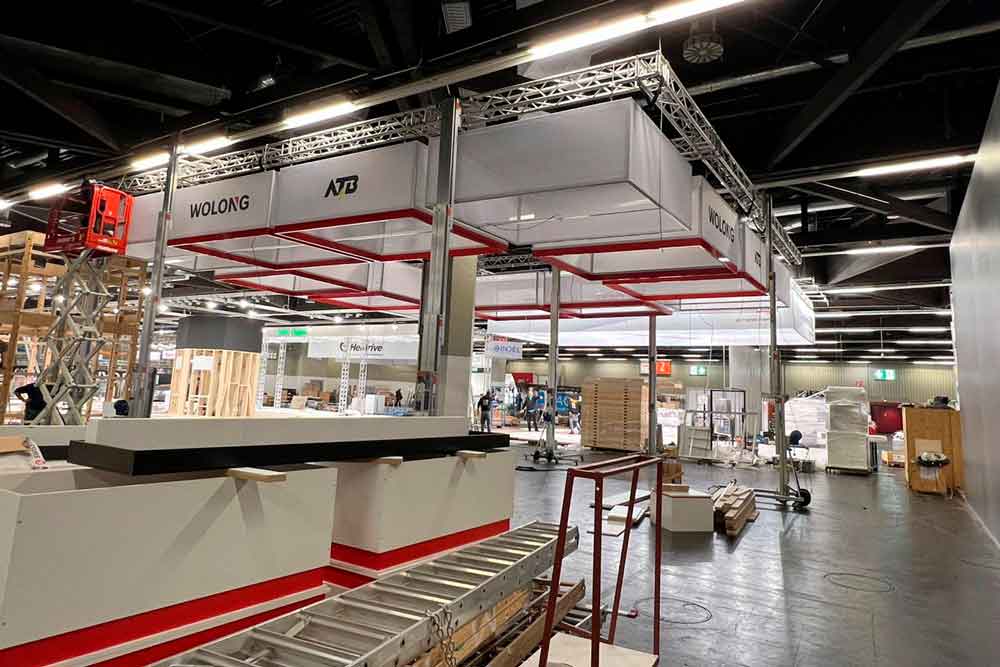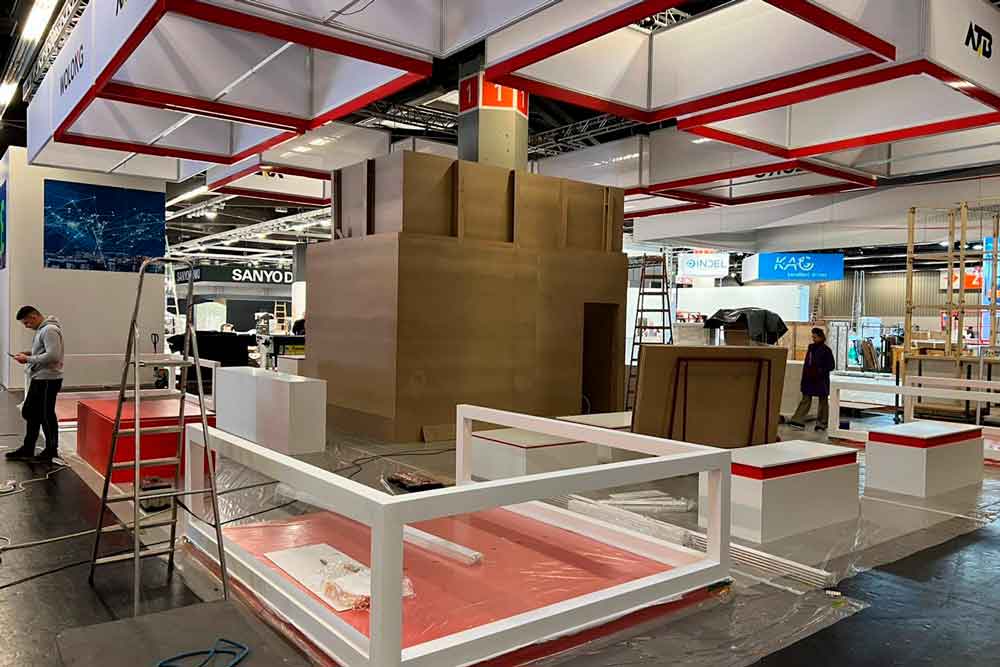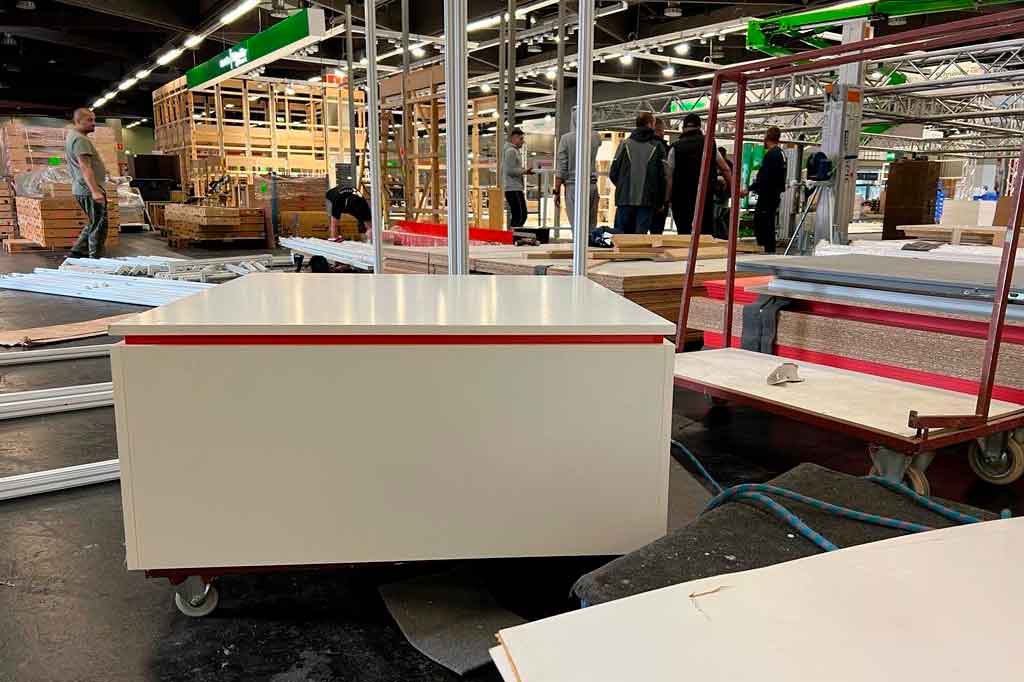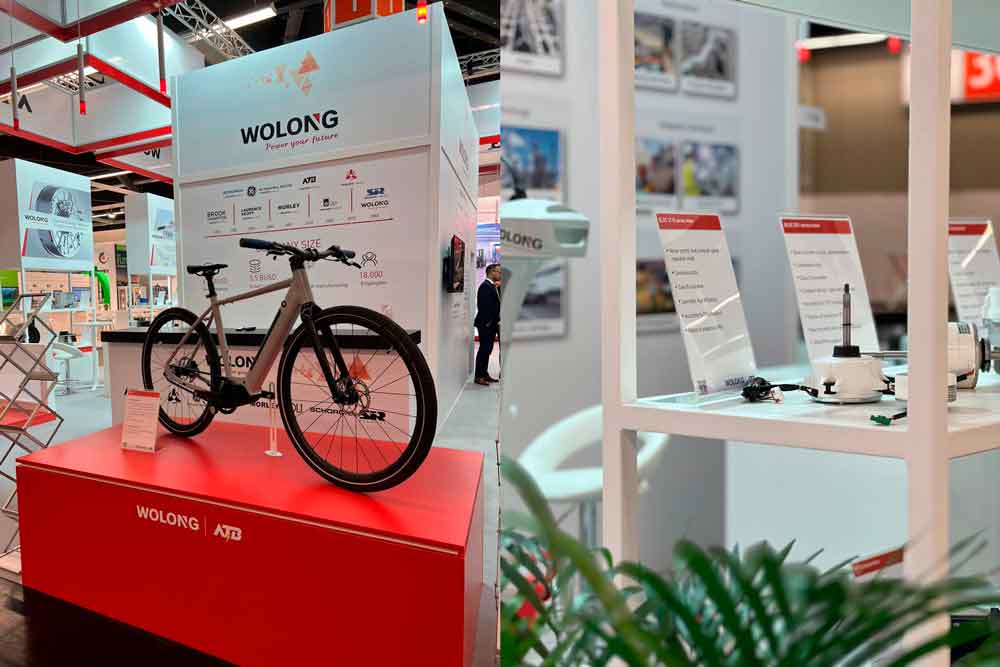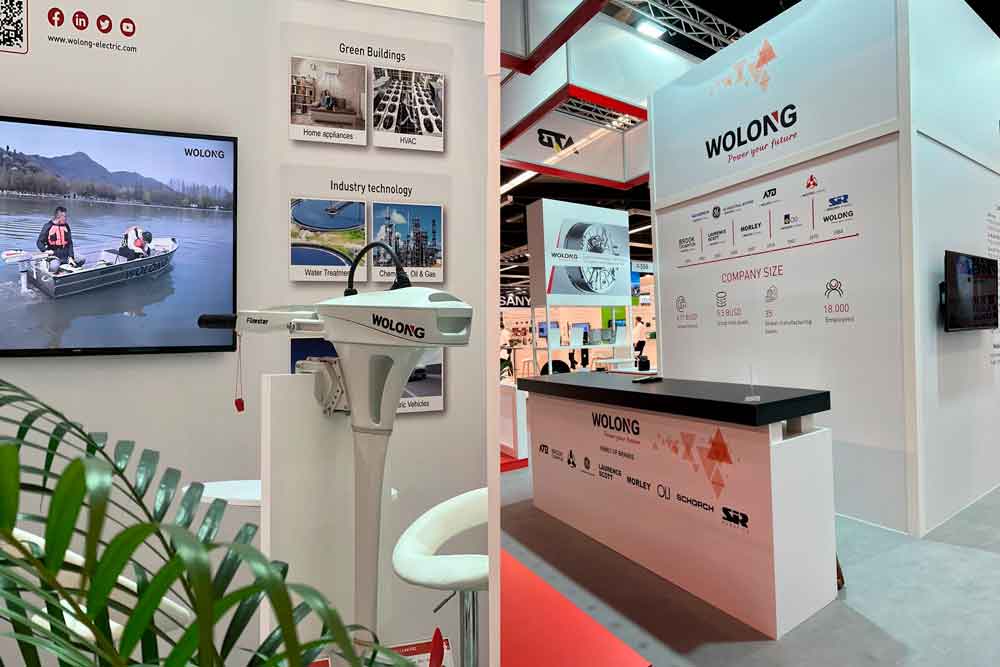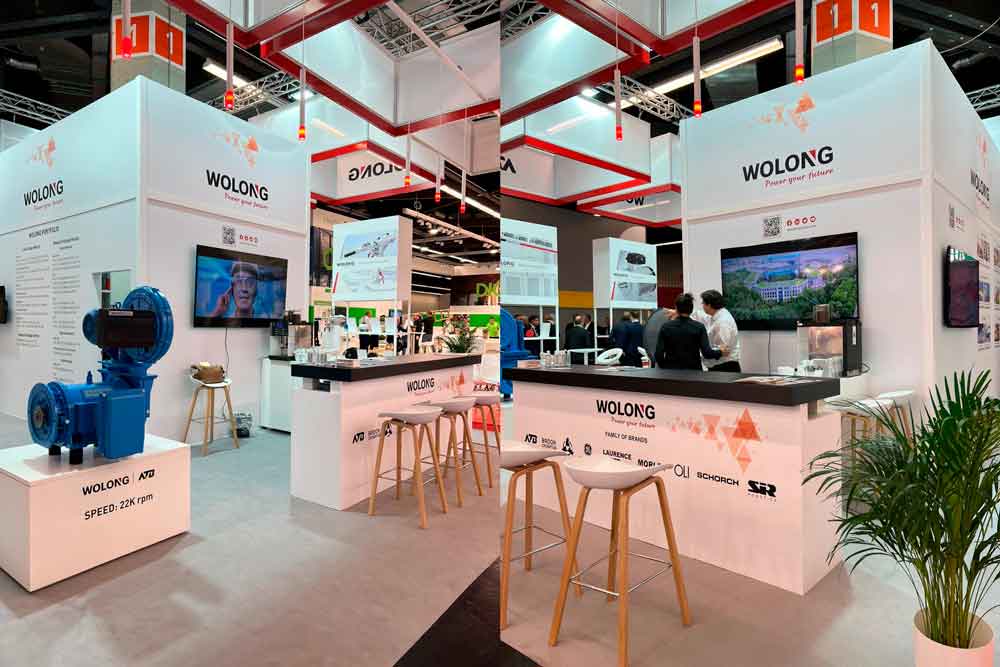 ROYAL PORCELAIN
Ambiente 2023 | 120m2 and 30m2 | Frankfurt | Germany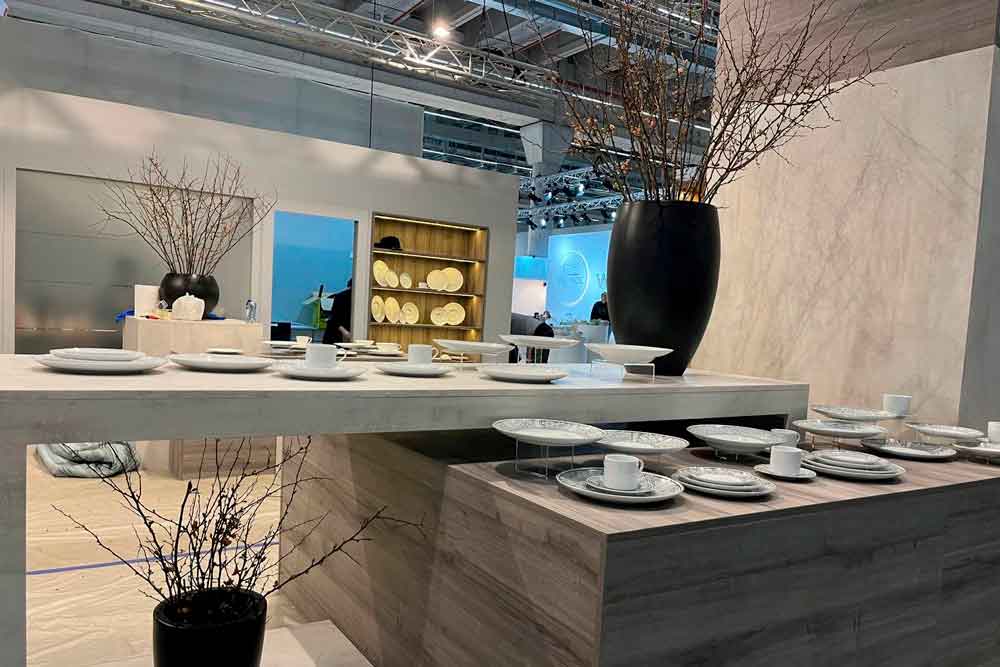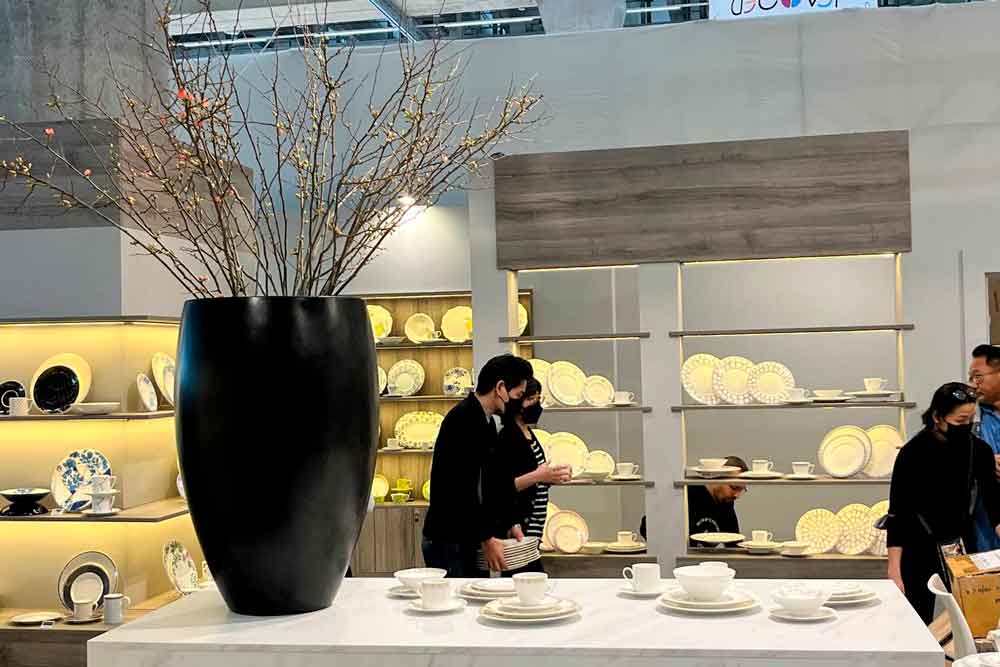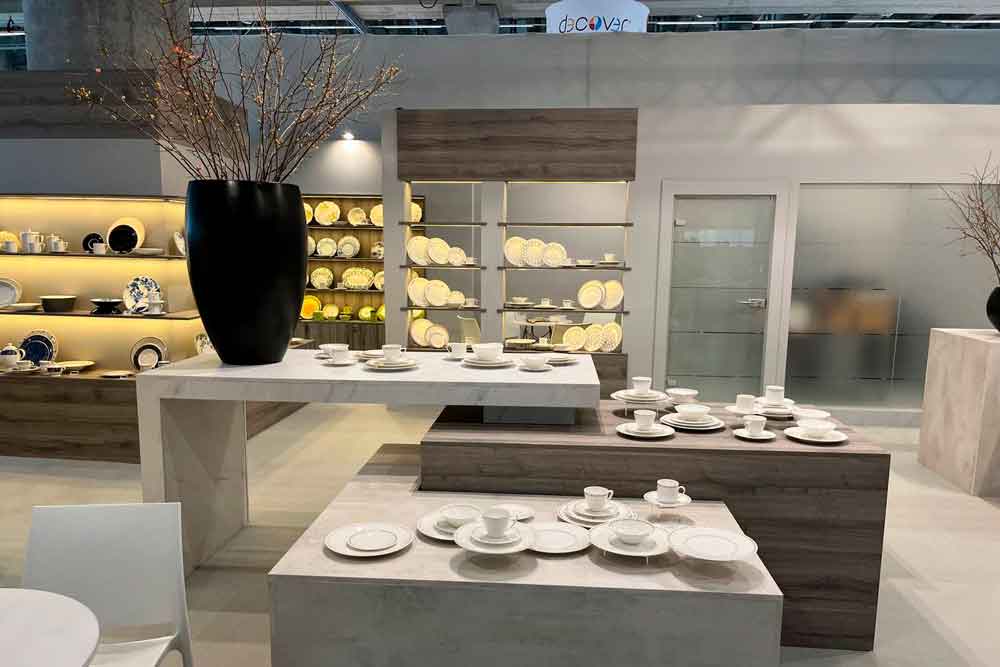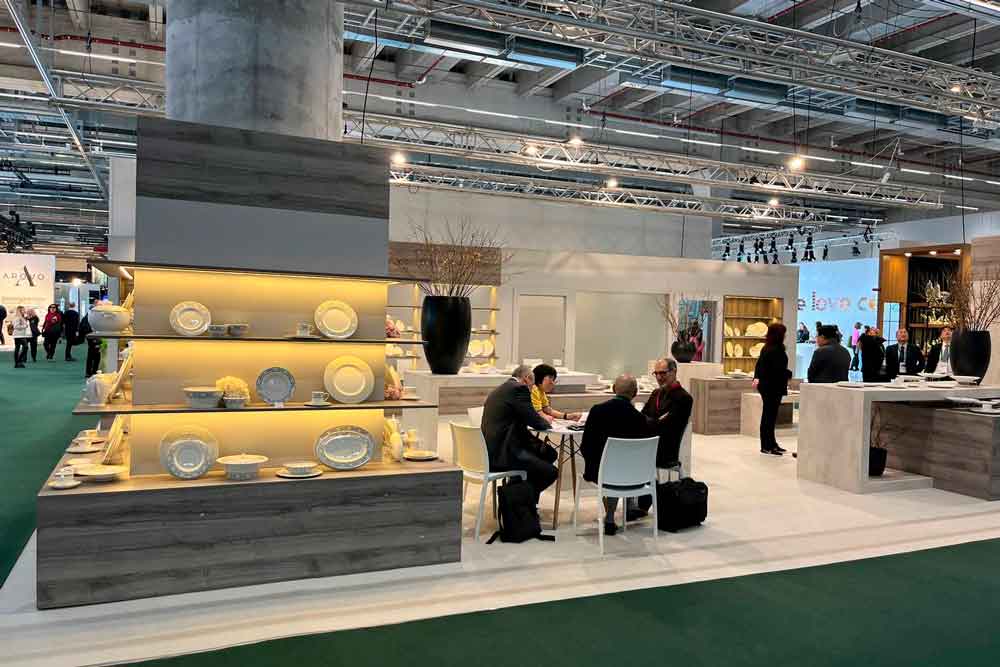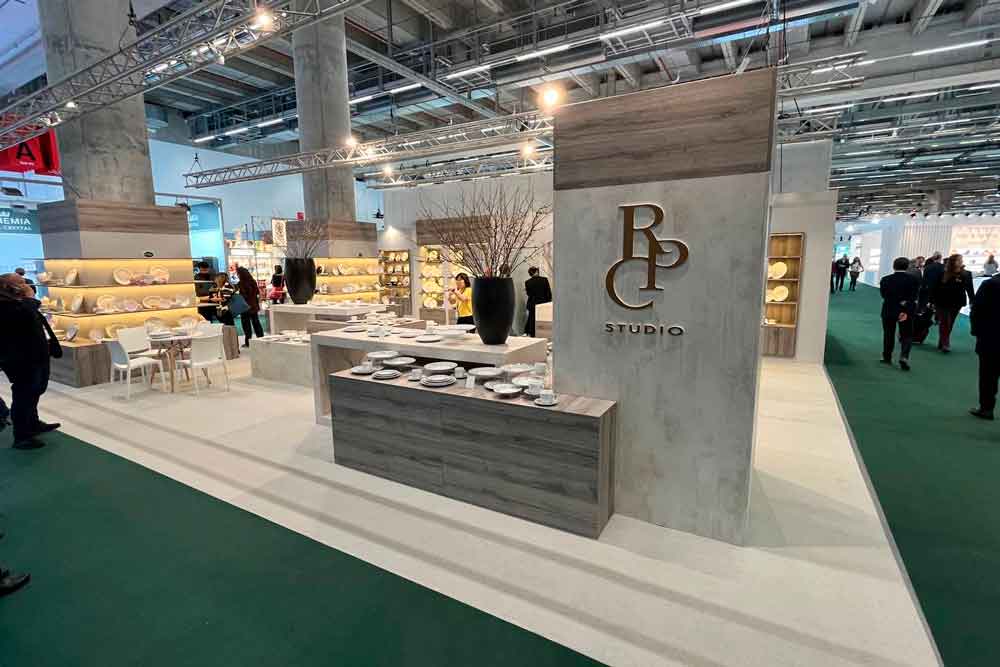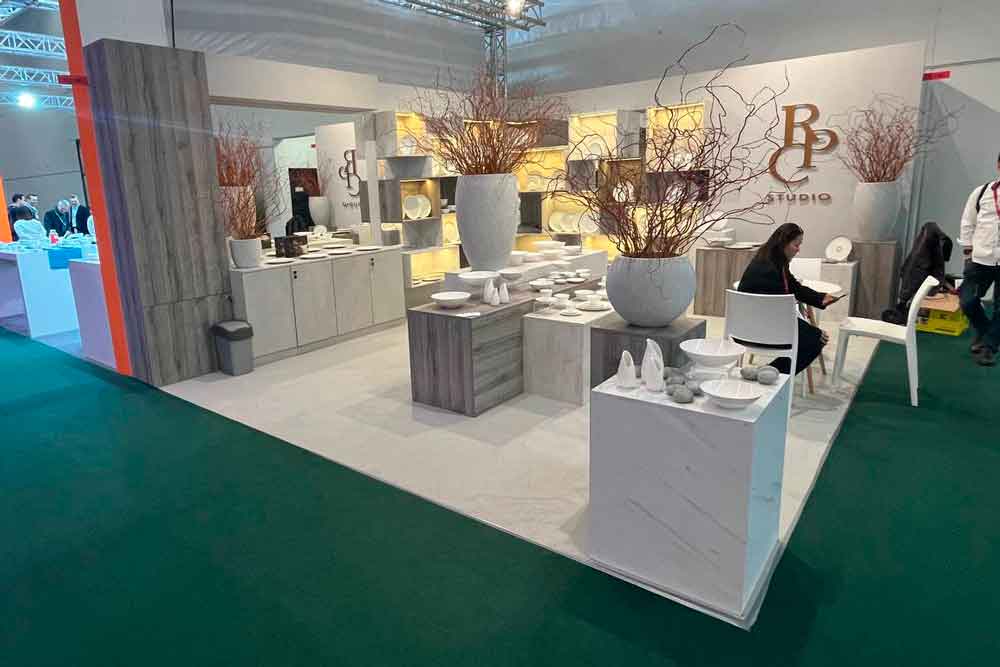 UBER
Internorga 2023 | 45m2 | Hamburg | Germany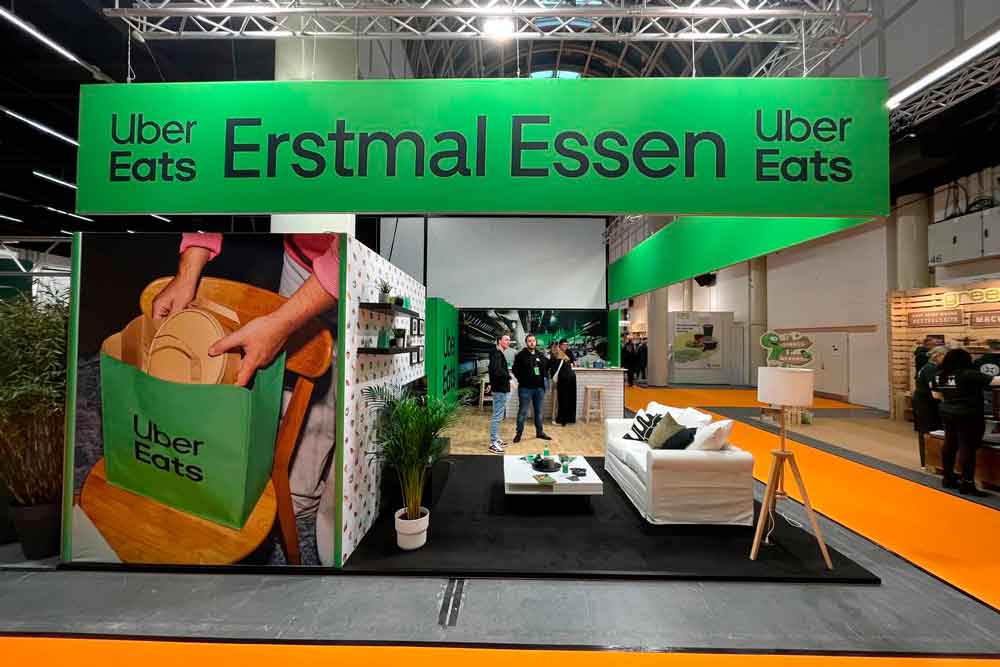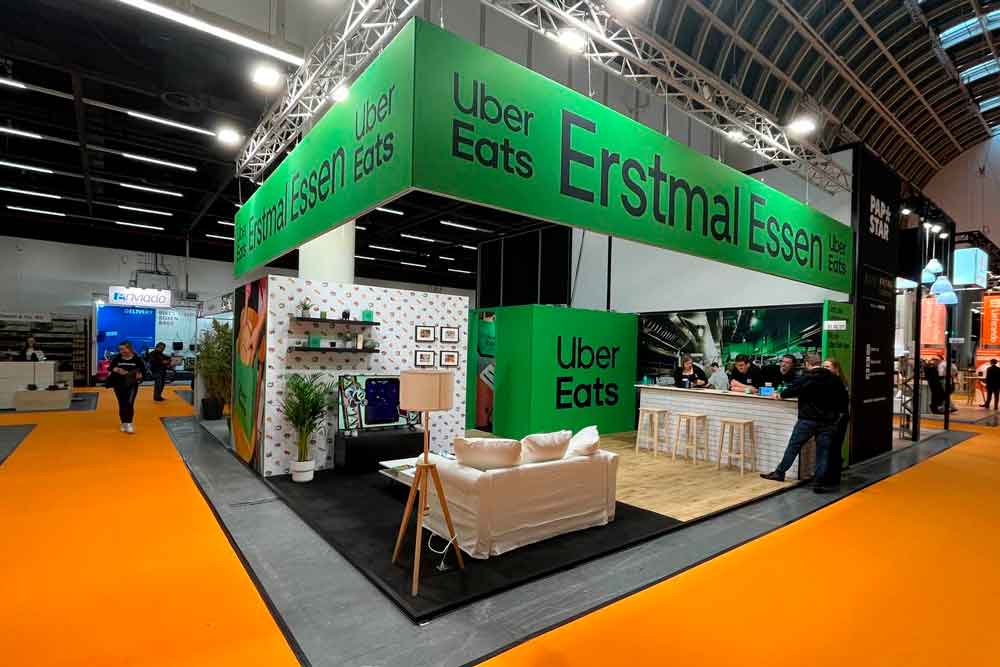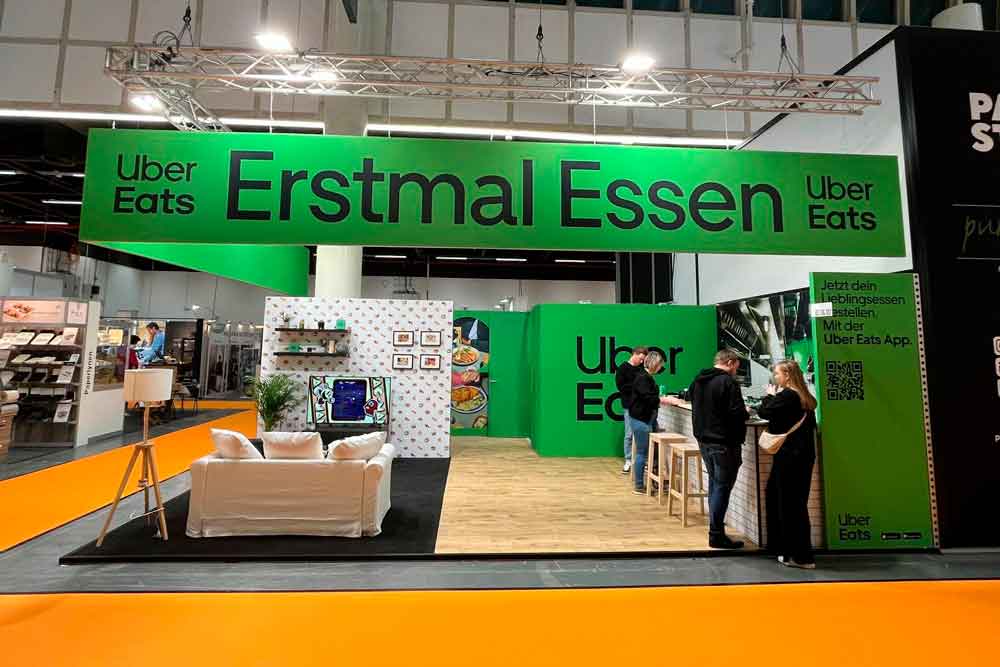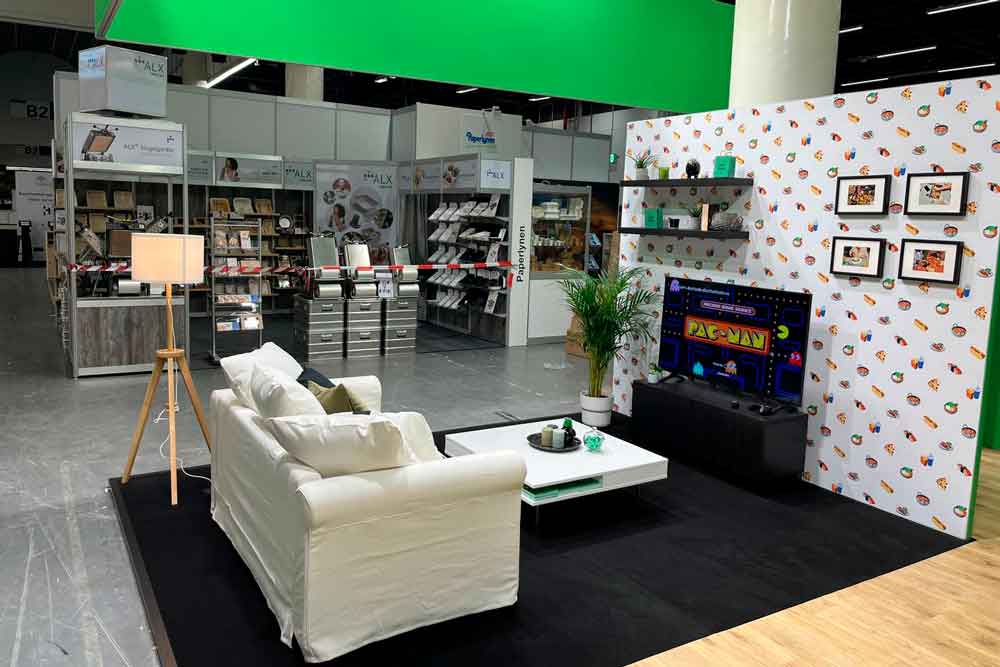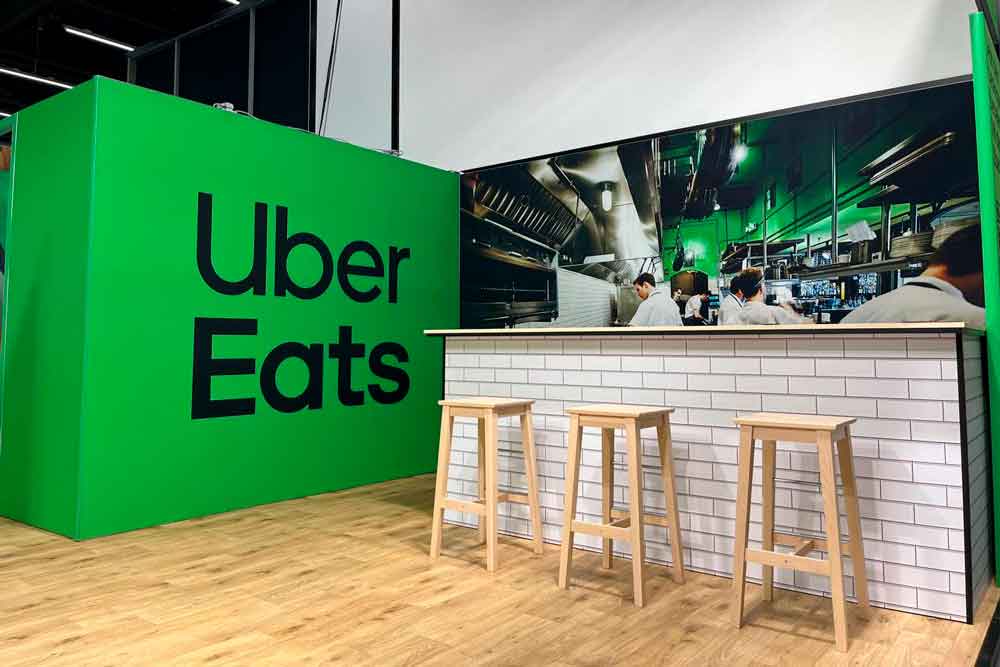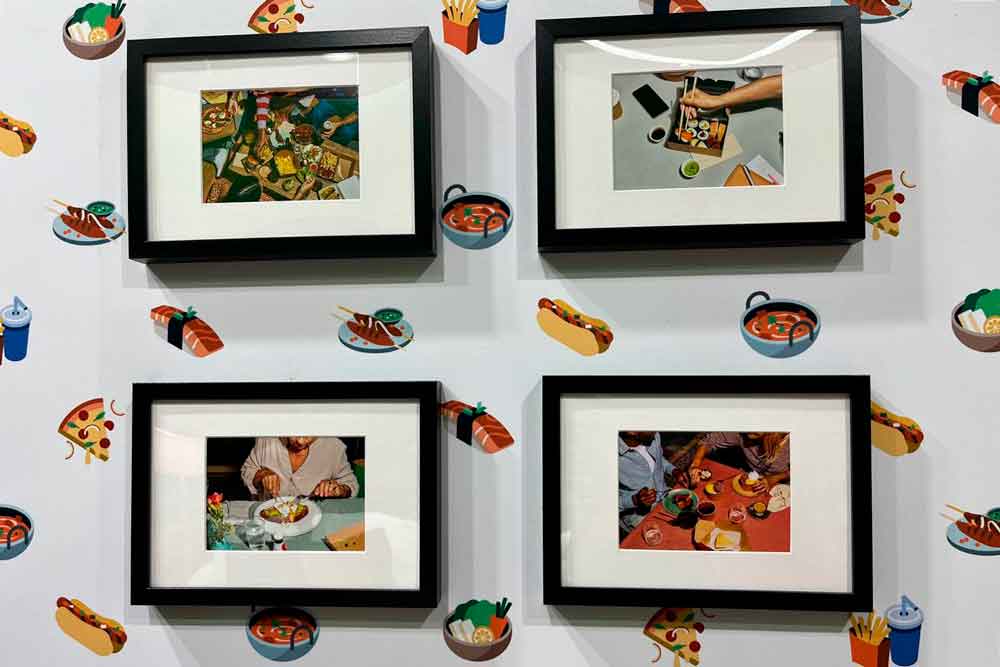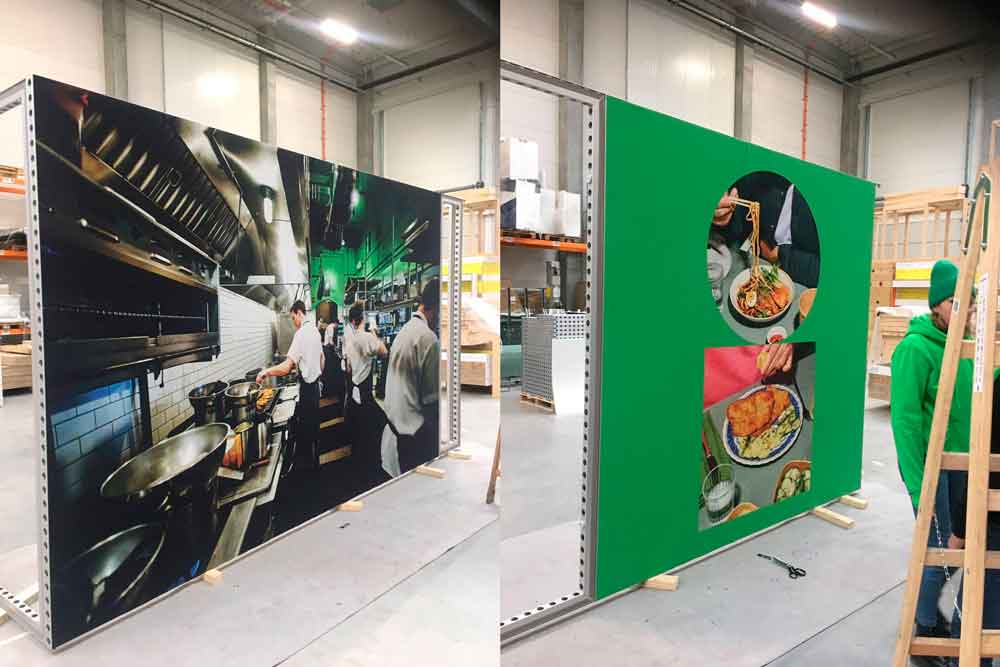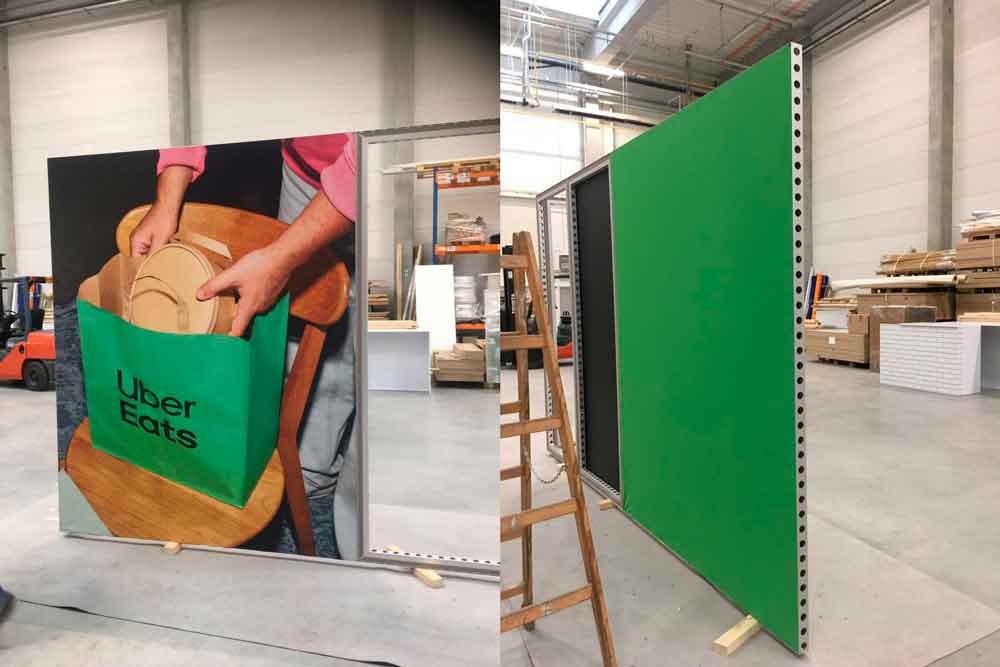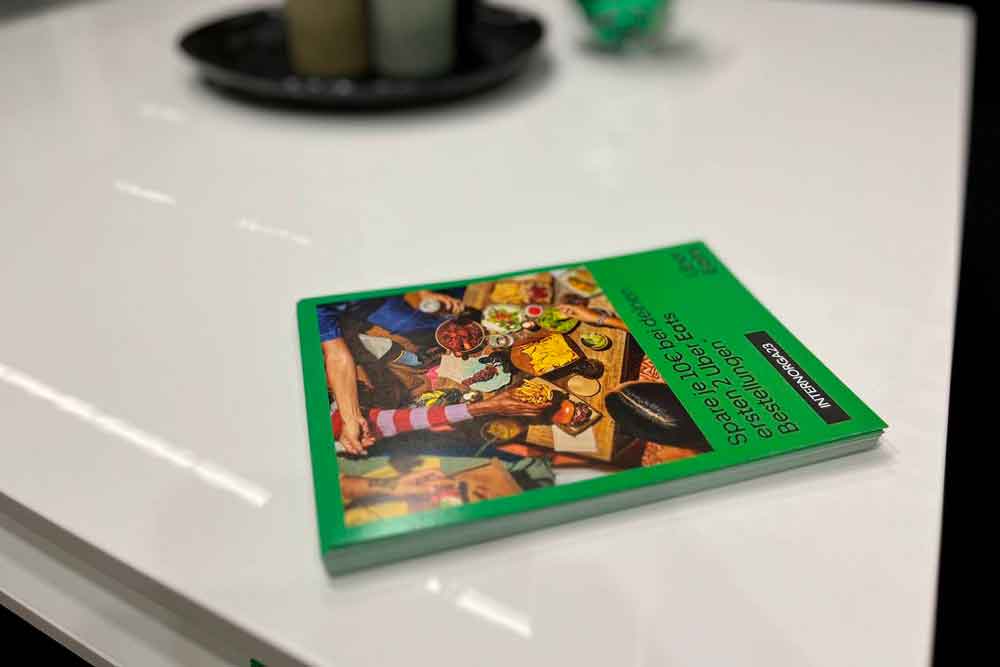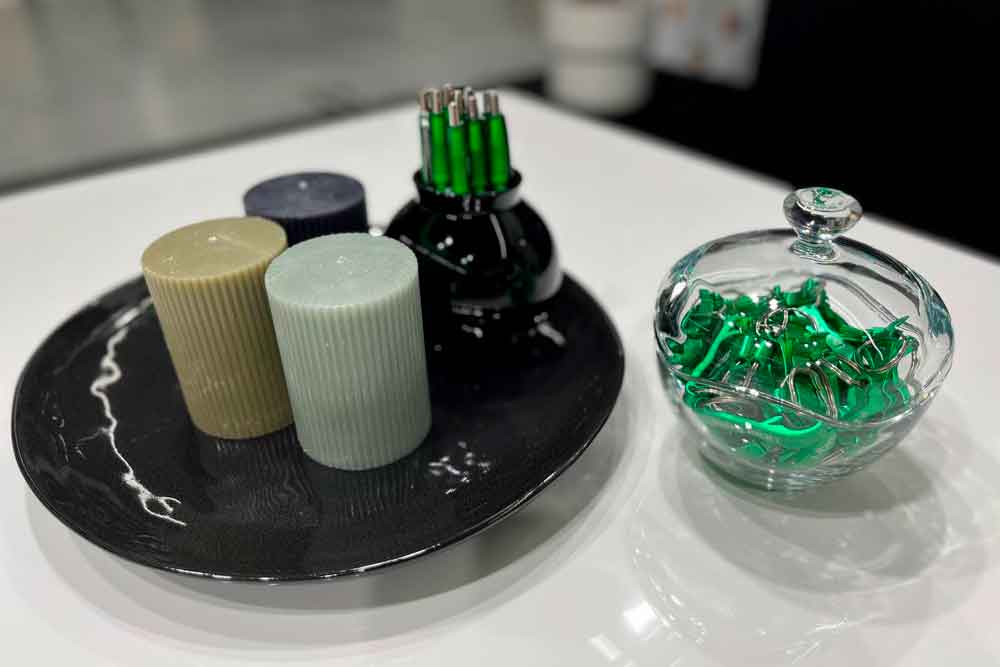 SOUAD SABAH
Buchmesse 2022 | 48m2 | Frankfurt | Germany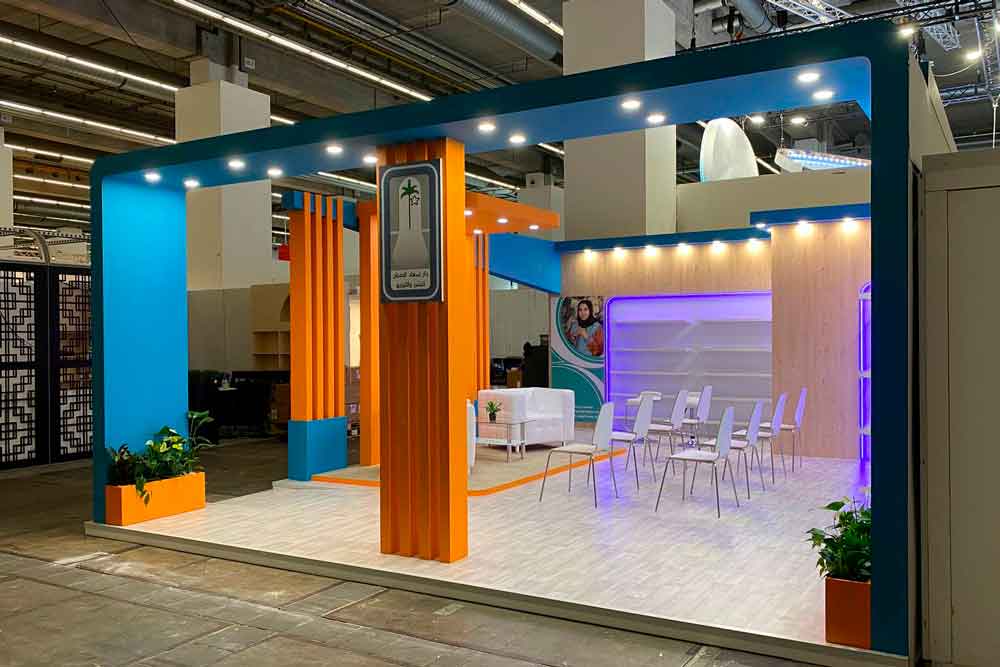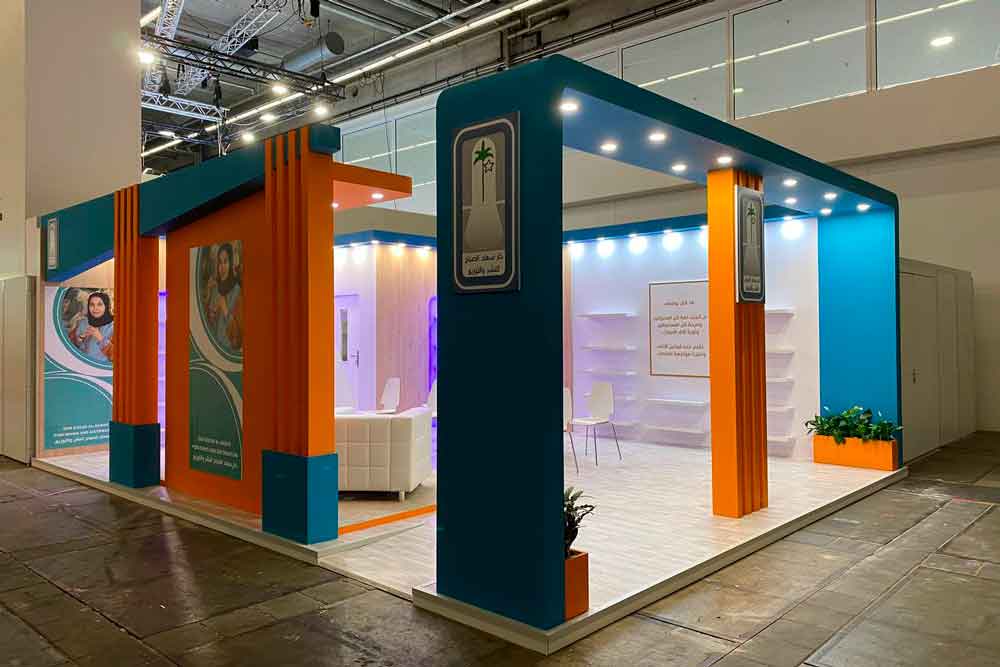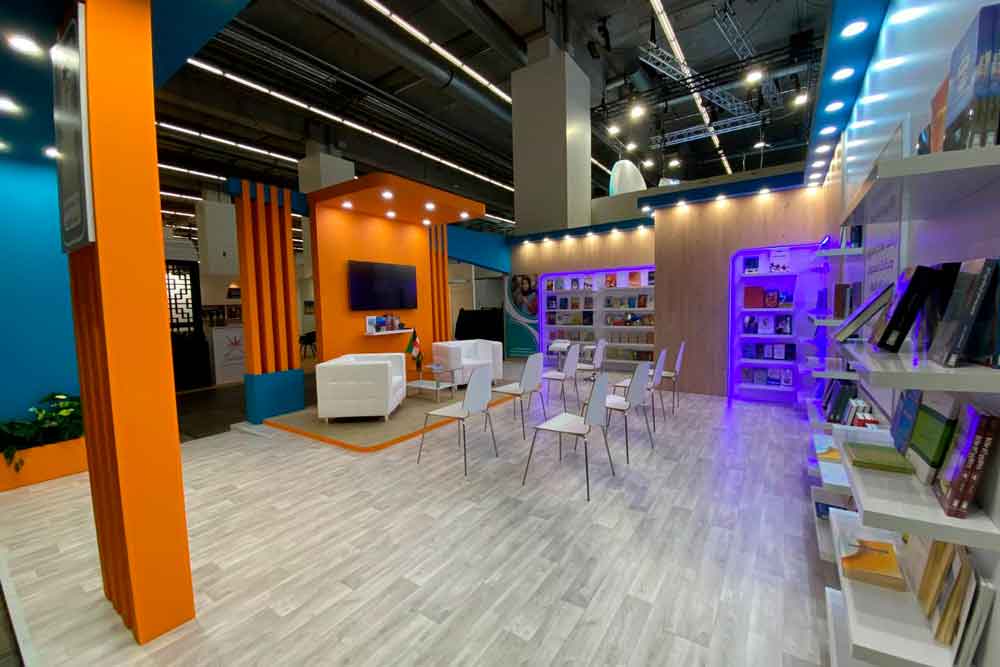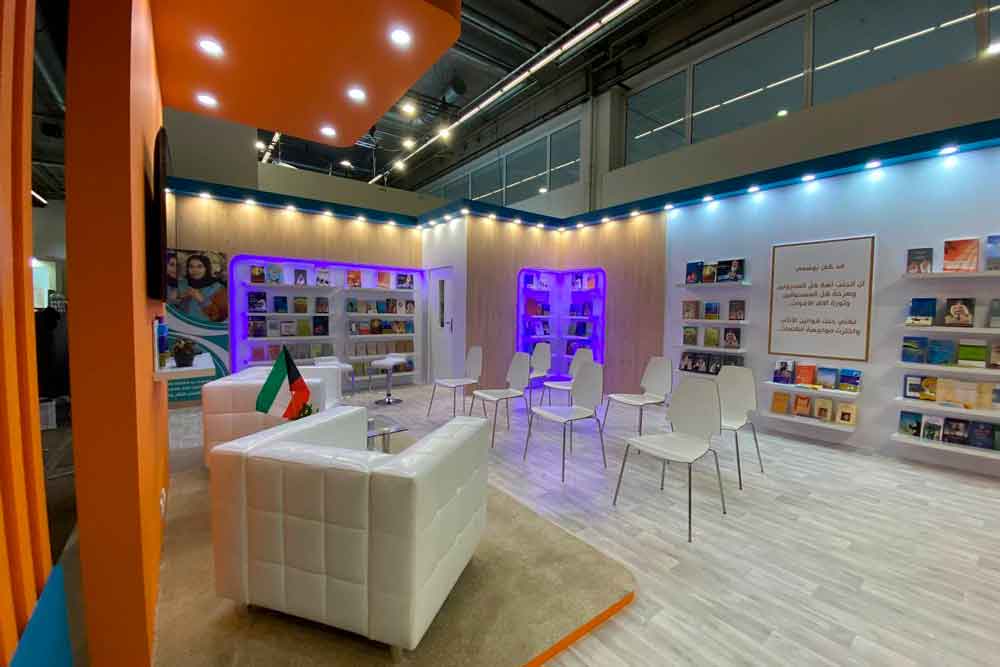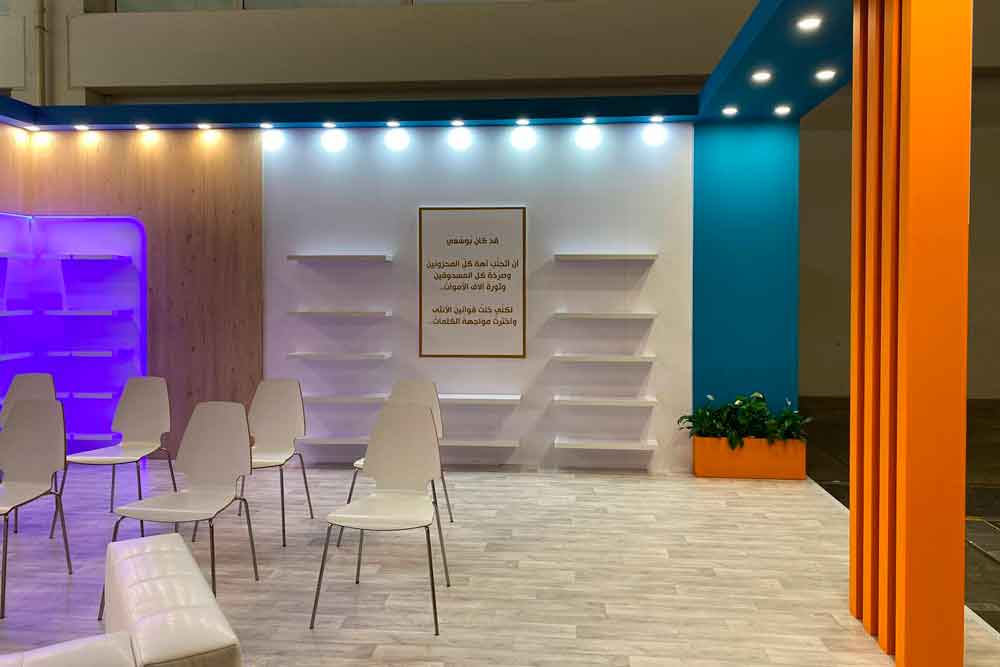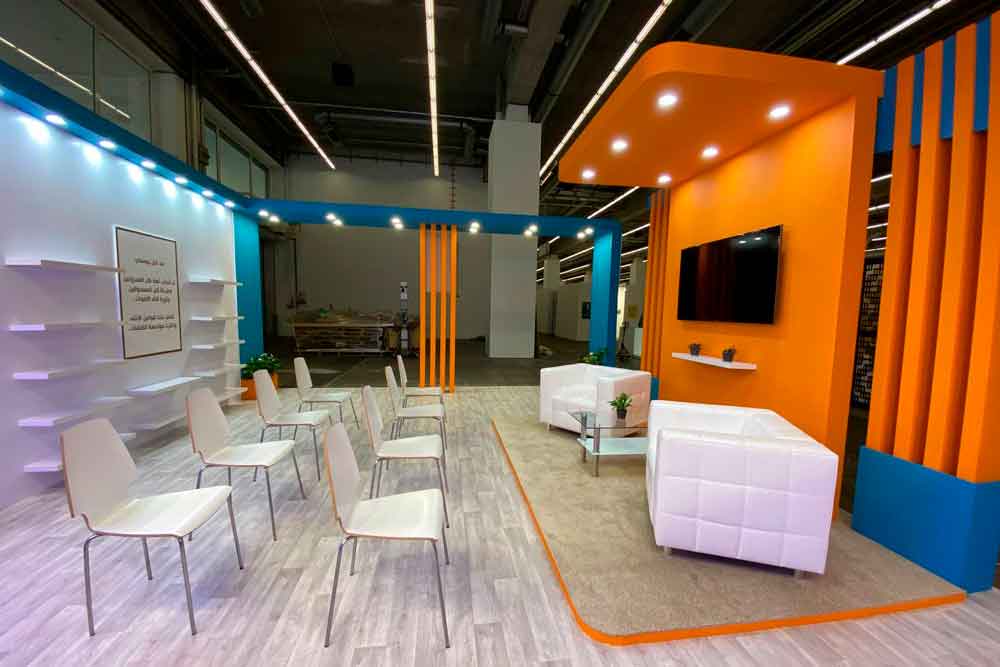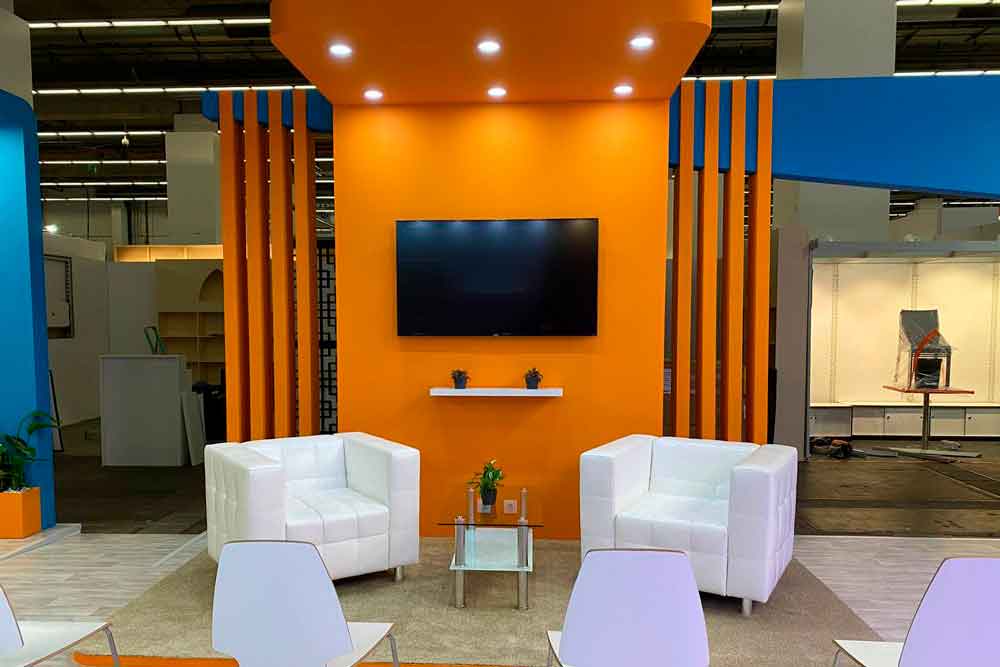 WINKOD
Automechanika 2022 | 77m2 | Frankfurt | Germany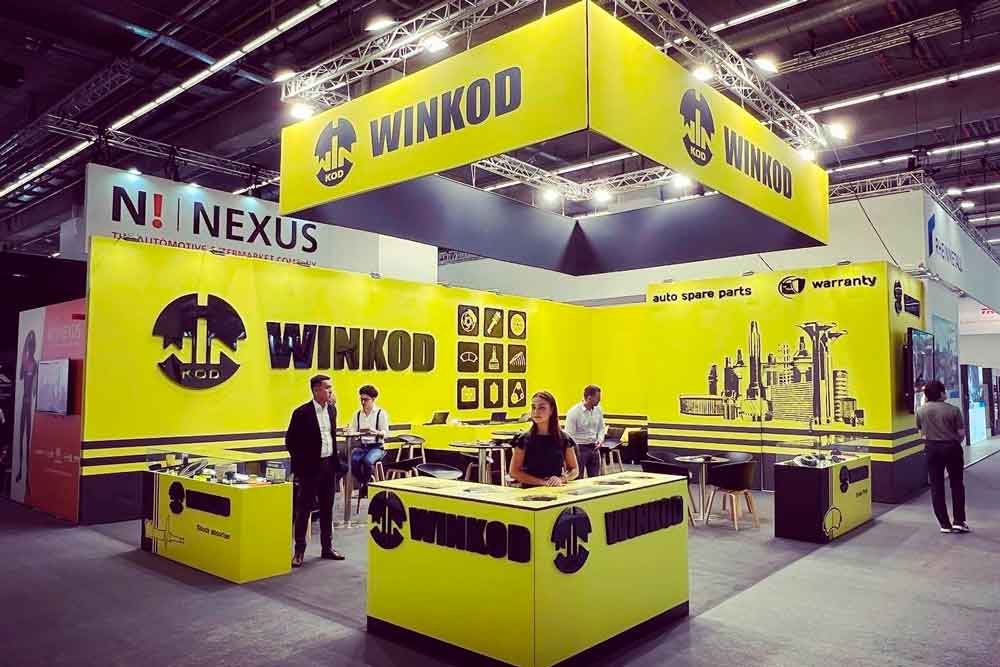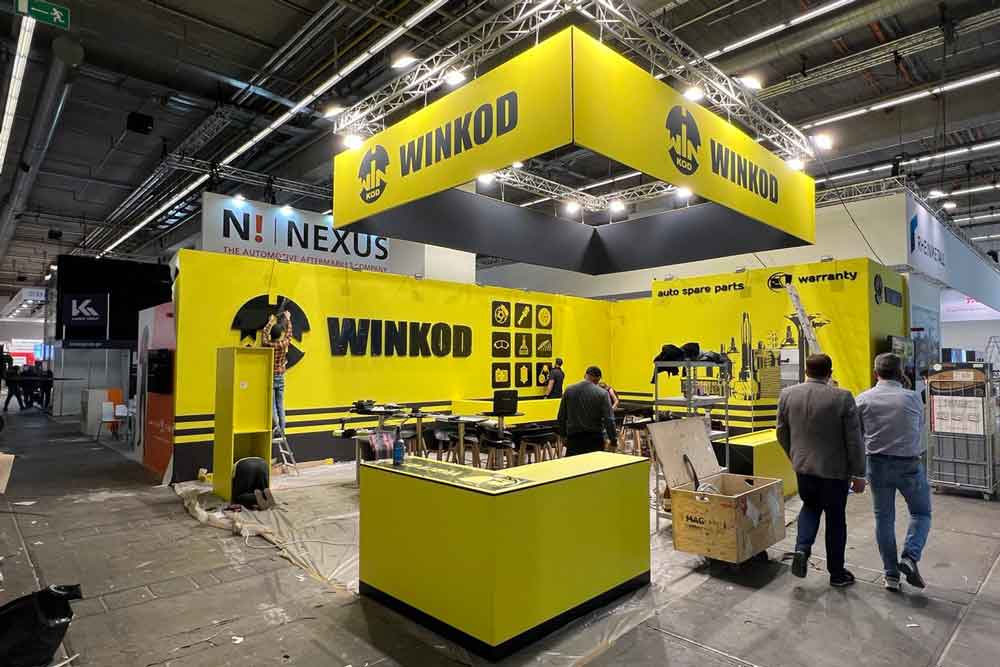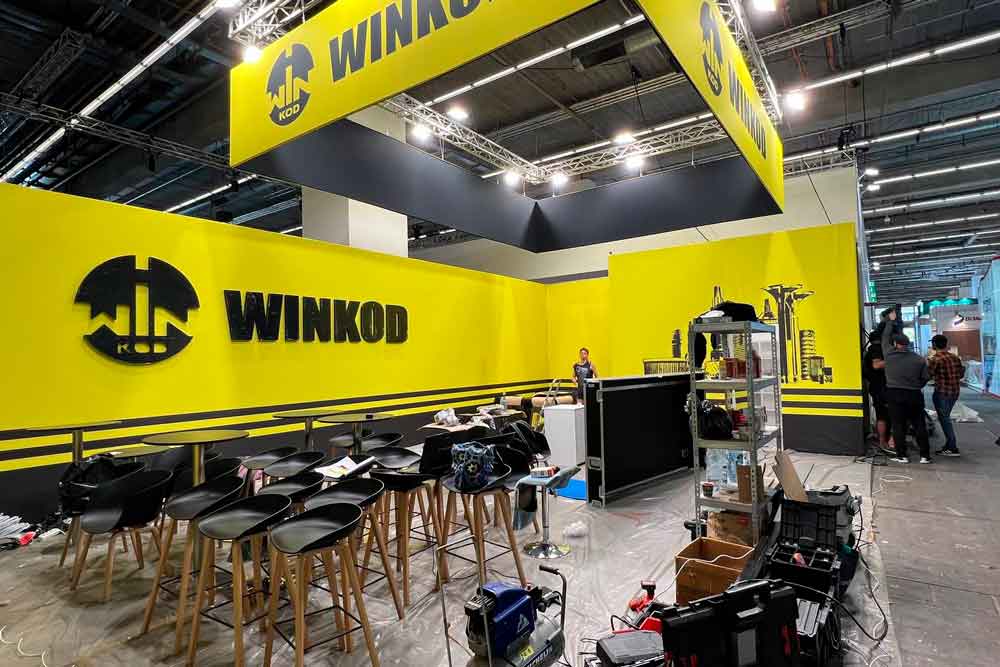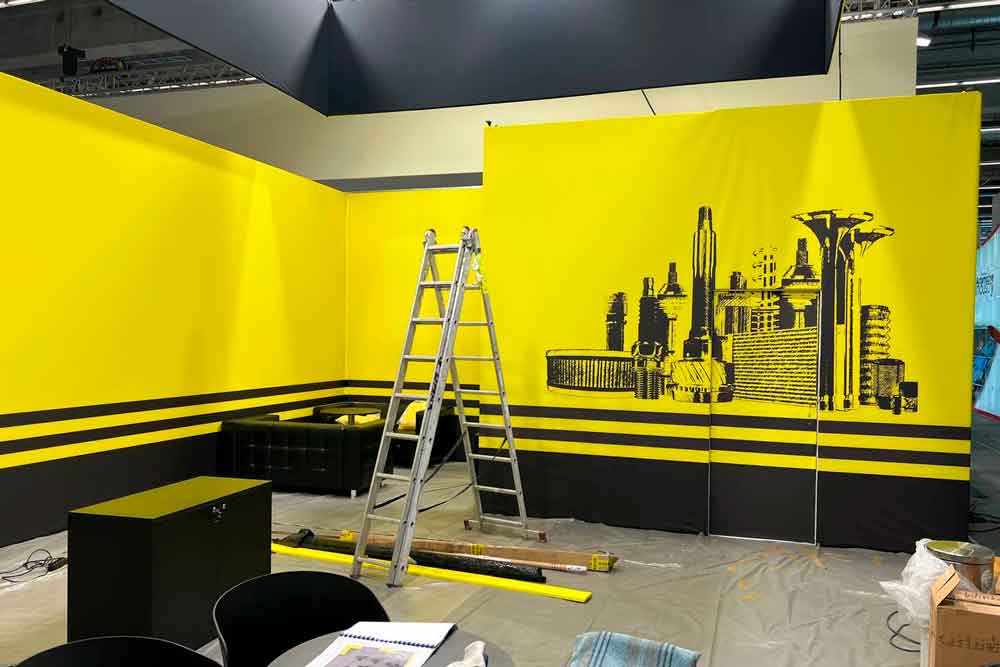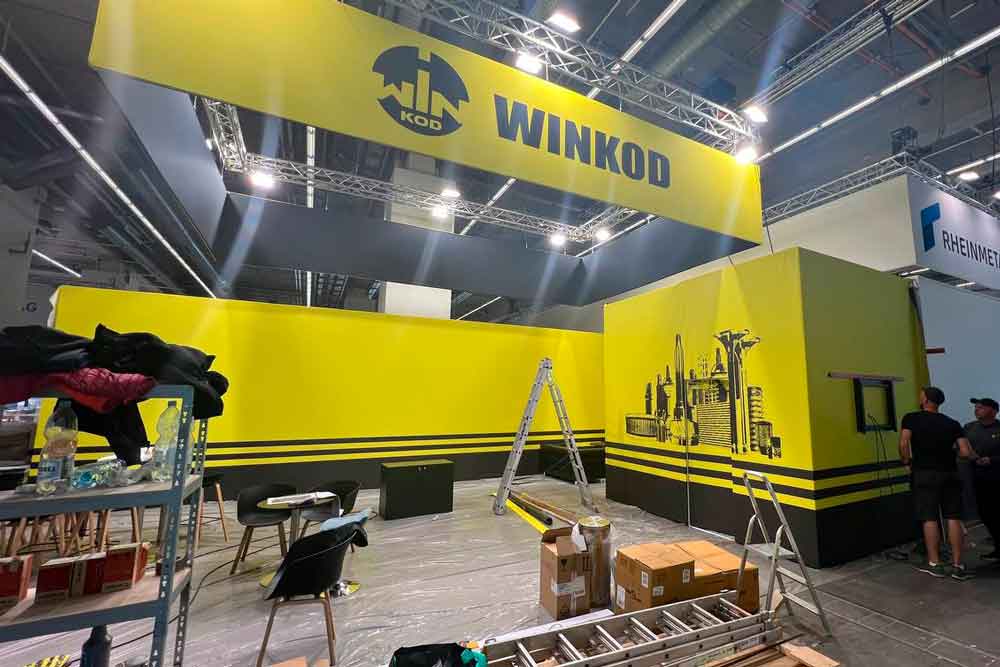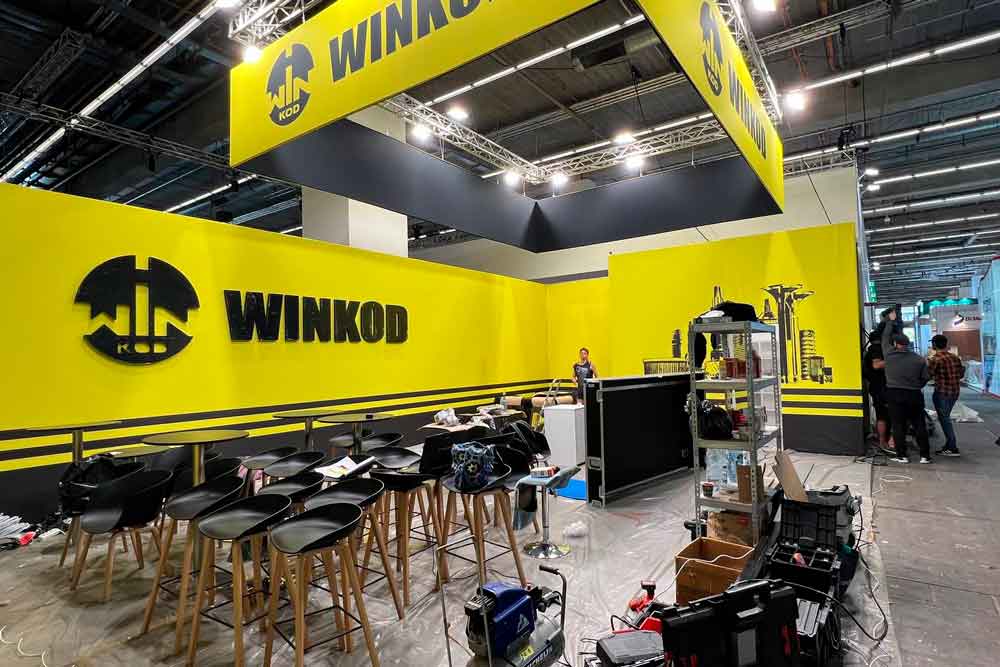 Ayrtac Ferlo
Interpack 2023 | 60m2 | Düsseldorf | Germany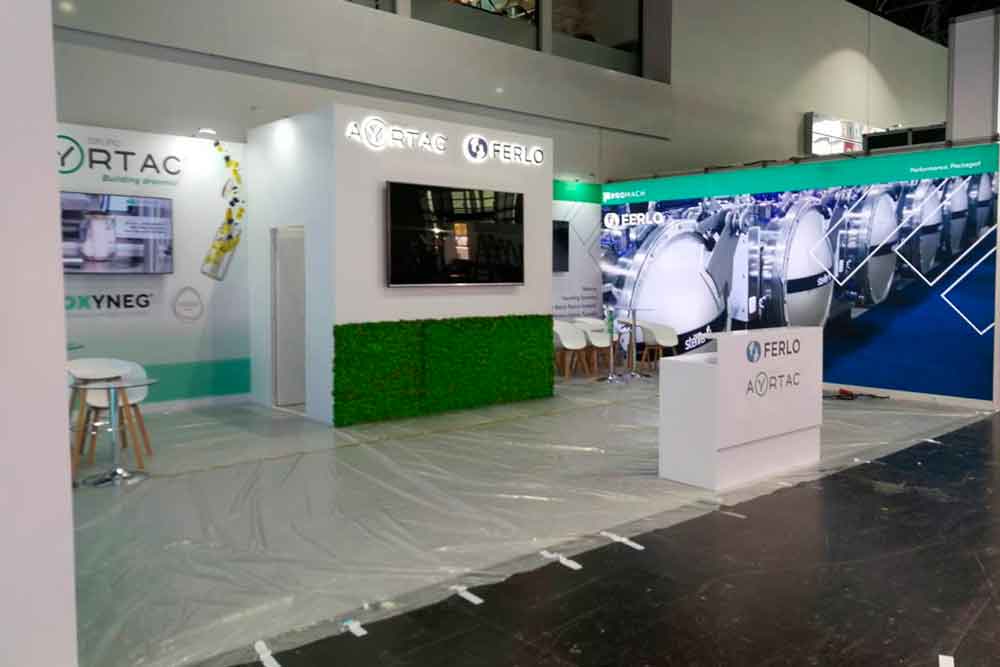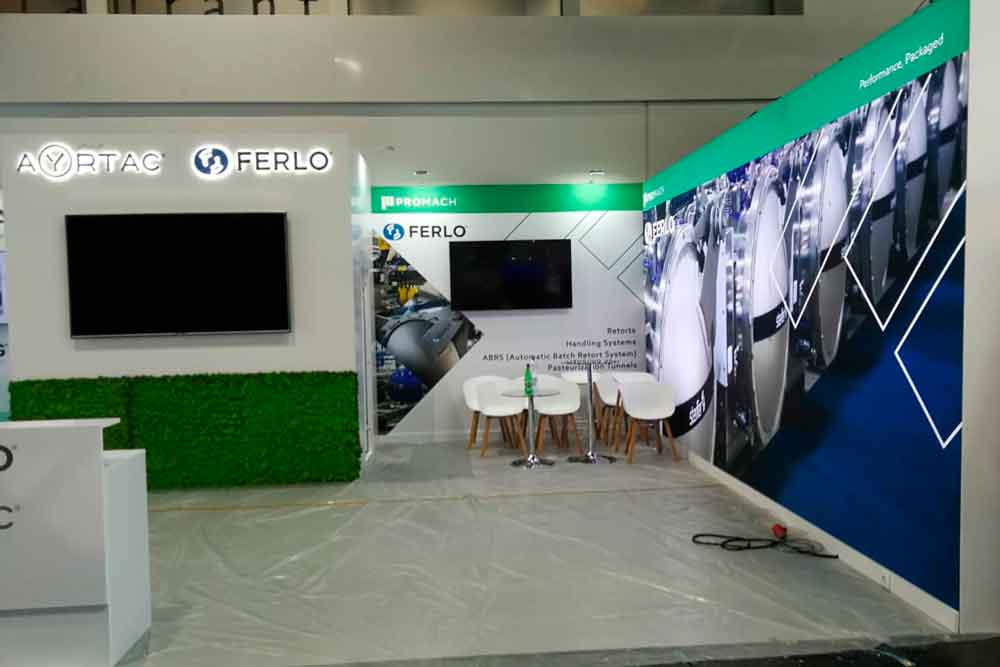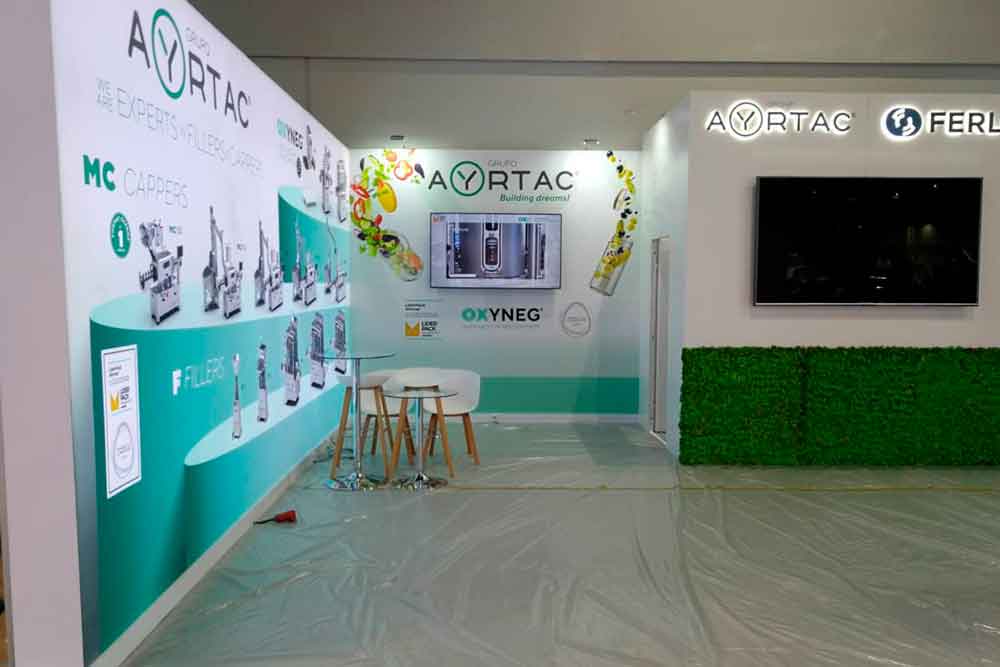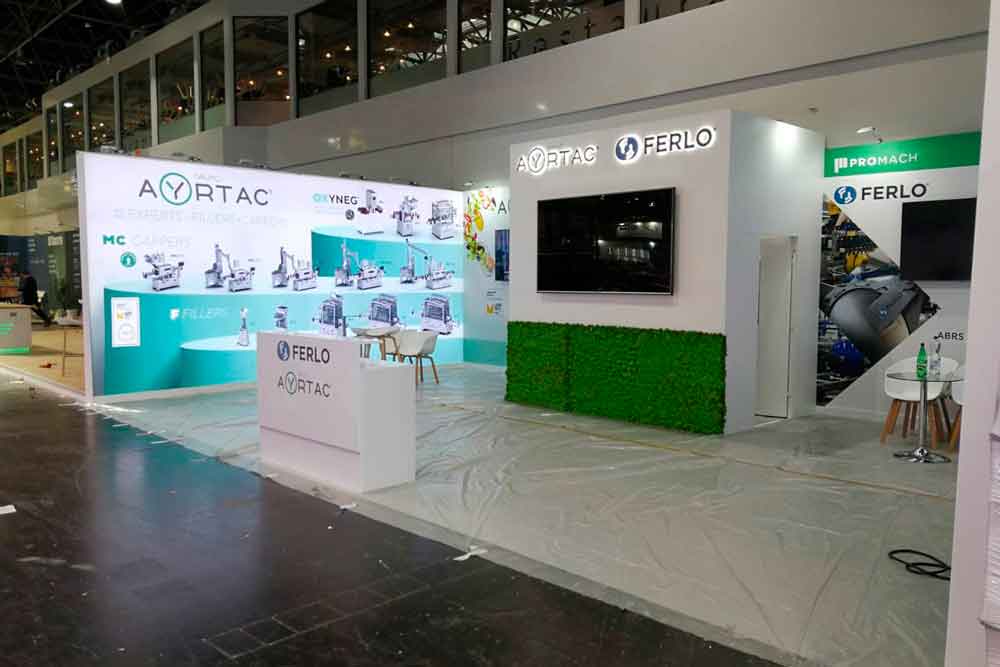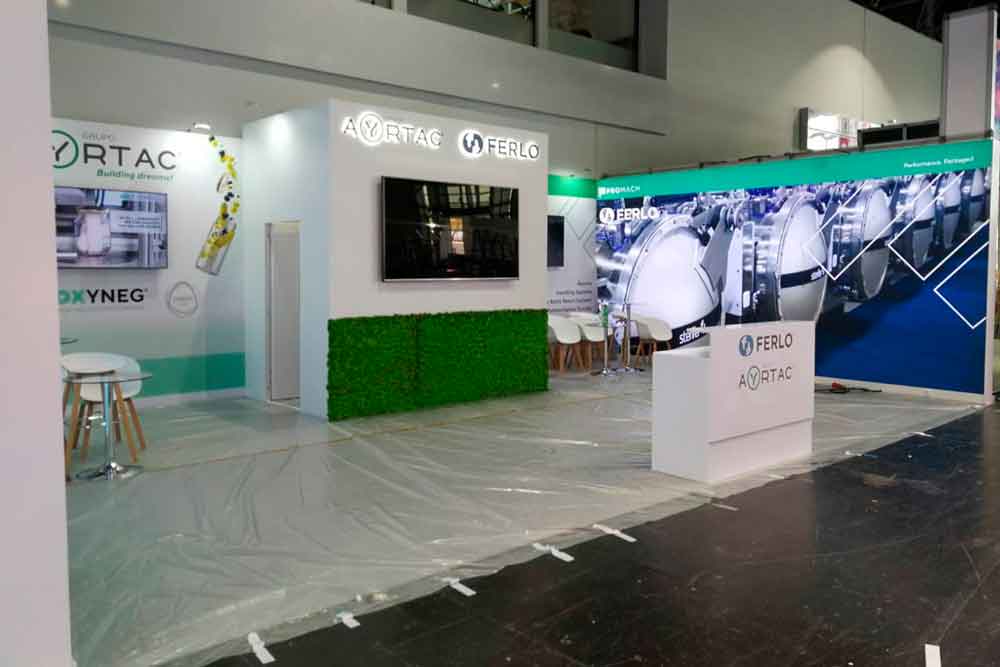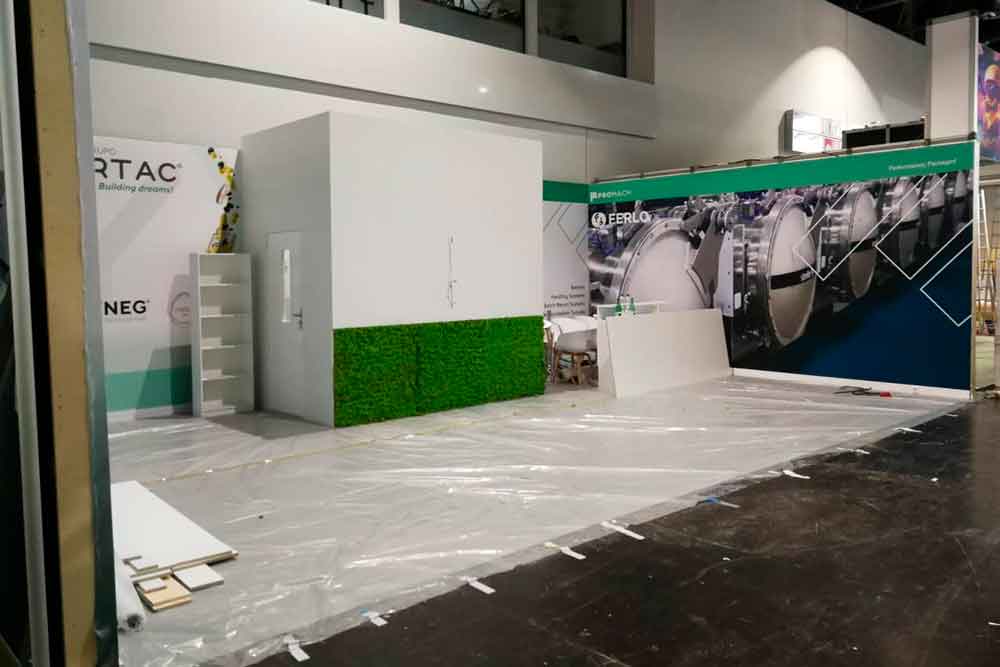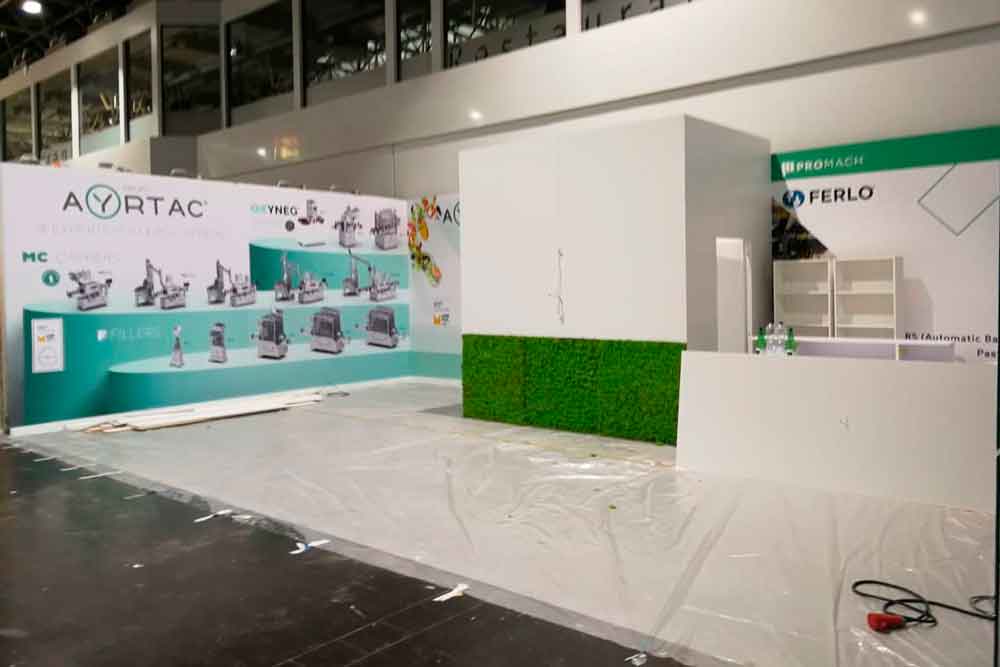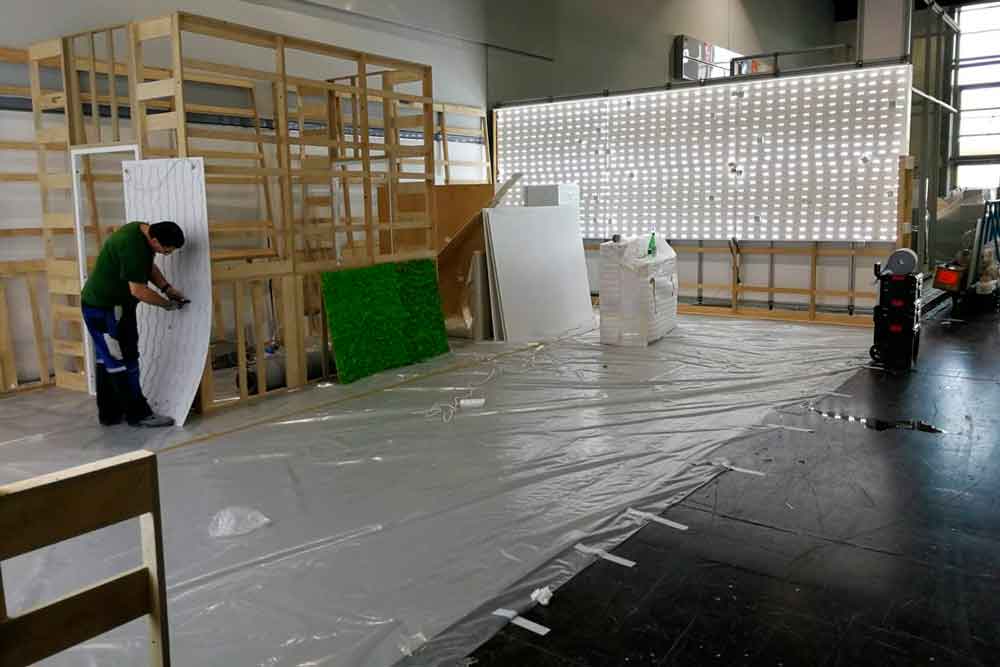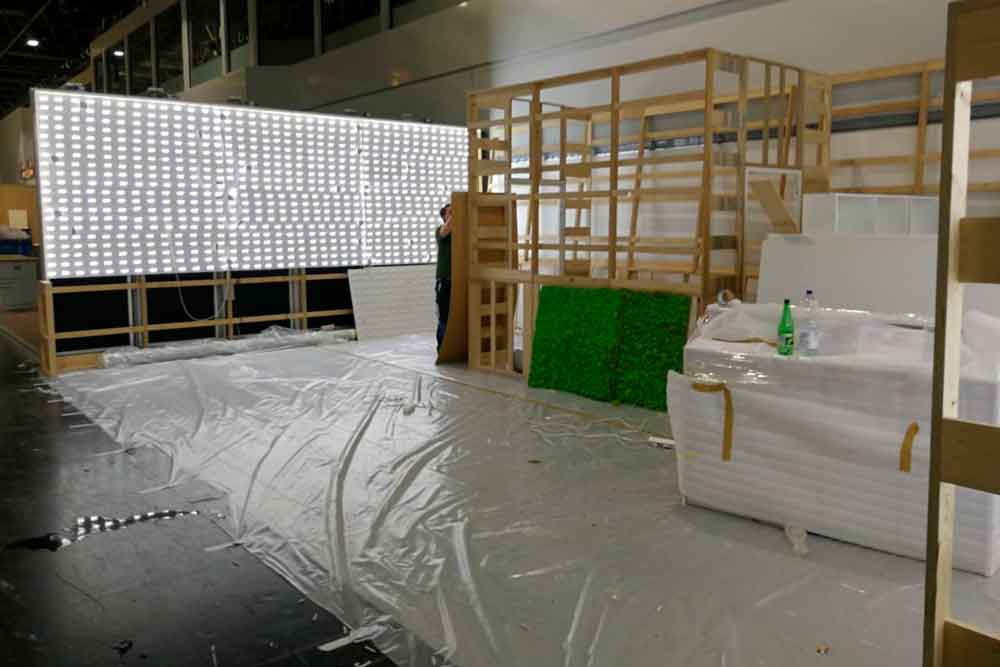 WHAT YOU SHOULD CONSIDER BEFORE THE EXHIBITION STAND BUILDING IN FRANCE
You can employ us as your exhibition builder in France or take advantage of our services at exhibition consulting. Not only does the complex approach allow you to get an innovative exhibition stand design built in France, but also you will take advantage of the following:
Bewitch your competitors and partners with the best exhibition booth design to stand out amidst other stands. People adore ordinary things. Your trade show display will attract more visitors;
Request to build France's most significant trade fair stand and the bright PR campaign. The French media will make your brand known in a day!
Draw attention to your innovative product or service. It will attract visitors to your stand, especially at the exhibition in Paris. We will arrange an advertising campaign which will attract more visitors to your trade show display;
Organize a memorable event at your trade fair stand. And if you decide to make a lottery with real prizes, then a social media buzz at the exhibition in Paris is guaranteed!
We know how to attract a crowd of quality leads to your event. We build exhibition stands in France in the following cities: Lyon, Cannes, Paris, Nice, Strasbourg, and Montpellier.
Our excellent exhibition project management is included in all our projects, and it has:
ESBAU is one of the best stand builders in France. We promptly connected to the project. Furthermore, we are responsible for the terms and quality of our work. We support you on all project stages at the international exhibition in France.
ESBAU can offer:
Expo stands building in Paris Expo Porte de Versailles, in Espace Champerret in Paris France, custom exhibition stands in UIC-P espaces congrès Paris, exhibition stands in CNIT Paris La Defense, in Parc des expositions de Paris-Nord Villepinte France.
Custom exhibition stands in Cannes France Palais des Festivals et des Congrès de Cannes for MIPIM – the world's leading real estate market event, It & It Security Meetings, MIPTV Cannes – the world's Entertainment Content Market, Heavent Meetings, Cannes International Film Festival, IPEM, Mipcom – the, world's Entertainment Content Market, Europropre.
Expo stands building in Montpellier Exhibition Centre France for Ob'Art Montpellier – international Exhibition of Design and Fashion.
GOOD REVIEWS FROM OUR CUSTOMERS
START WORKING WITH THE EXHIBITION STAND BUILDER IN FRANCE
Contact us in any convenient way. We stay connected at all times. You can also contact us via Messenger on our website. If we do not respond immediately, we are in a different time zone with you. We will respond in the shortest time. We promptly reply to our clients and partners. Please let us know which French city (Lyon, Cannes, Paris, Strasbourg, Nice, Montpellier) you would like to order the construction of an exhibition stand. And tell us the name of the trade show in France.
Please inform us about your trade show booth size and type in France.
We will offer you a creative stand design and give you a rough budget for participation in the exhibition in France.
WE ARE READY TO START YOUR PROJECT
DO YOU WANT TO KNOW THE COST OF YOUR PROJECT?
SEND US THE REQUEST AND WE'LL DISCUSS IT!