THE BEST EXHIBITION STAND CONSTRUCTOR FOR YOUR TRADE SHOW IN BARCELONA, SPAIN
We are a reliable exhibition stand builders and partners in Spain and the rest of the world
If you plan to attend a trade show in Spain you will see a great number of innovative exhibition stands. This is because the exhibitions in Spain play a significant role in every company's marketing strategy.If your business decides to enter new markets then this is a right step to attract visitors to your goods and the brand itself.
Our team will gladly help you to stand out amidst even those creative stand designs if you decide to attend the international exhibition in Spain. Maverick GmbH is a reliable stand builder in Spain (Barcelona, Madrid, Bilbao, Valencia). We create trade show booth ideas which others admire your brand. We build your exhibition display promptly and offer a number of additional services which make your trade show in Spain memorable and efficient.
We work on the European market for 10 years and we know how important the exhibition stand design is for the European exhibitions. Correct trade fair display design helps your business to reach its goals swiftly.
IMPORTANT EXHIBITOR CITIES IN SPAIN
WE DESIGN AND BUILD CUSTOMIZED BOOTHS IN SPAIN, BARCELONA
Choose those of our wide range services which are needed during the international exhibition and will complement the exhibition stand construction fulfilled by us.
Project services
3D stand design taking into account your business goal for the exhibition;
Quality eco friendly materials for innovative exhibition stands according to European standards;
Exhibition stand builders management at all stages of work;
EXPO booth elements logistics;
Set up a booth at an expo;
Daily stand cleaning service during the trade show in Spain;
Timely stand delivery;
Trade fair booth dismantle and utilization according to Spanish laws.
Organizational services:
We supply your exhibition stand with water and electricity;
Search an exhibition furniture suitable for your project;
We create and produce the decorational elements for your trade show booth;
Deal with paperwork for stand construction in Spain;
We advise you the best stand location at the trade show in Spain;
We speak the same language as the exhibition organiser.
Marketing services
Elaborate and print the brochures and cataloges for your exhibition stand;
Create digital invitation for your guests;
Organise support of your event in social networks;
Together with our clients we elaborate and implement a digital marketing strategy for informing potential clients about the creative stand design in Spain;
Collect statistics and leads during your international exhibition.
Extra services:
We provide an international customer support for you;
Best food and beverage catering during the exhibition in Spain;
Organise different kinds of events before, during and after your exhibition in Spain.
EXHIBITION STAND BUILDER IN SPAIN
MAVERICK GMBH PORTFOLIO
Novawind
Wind Energy 2018 | Hamburg | Germany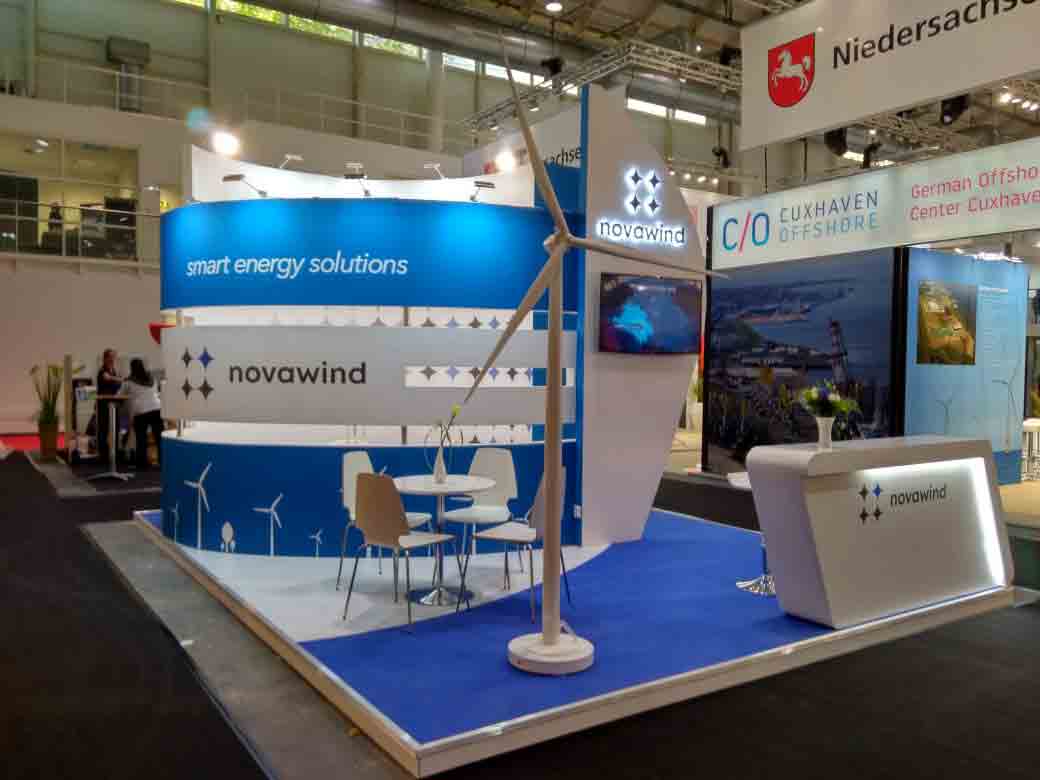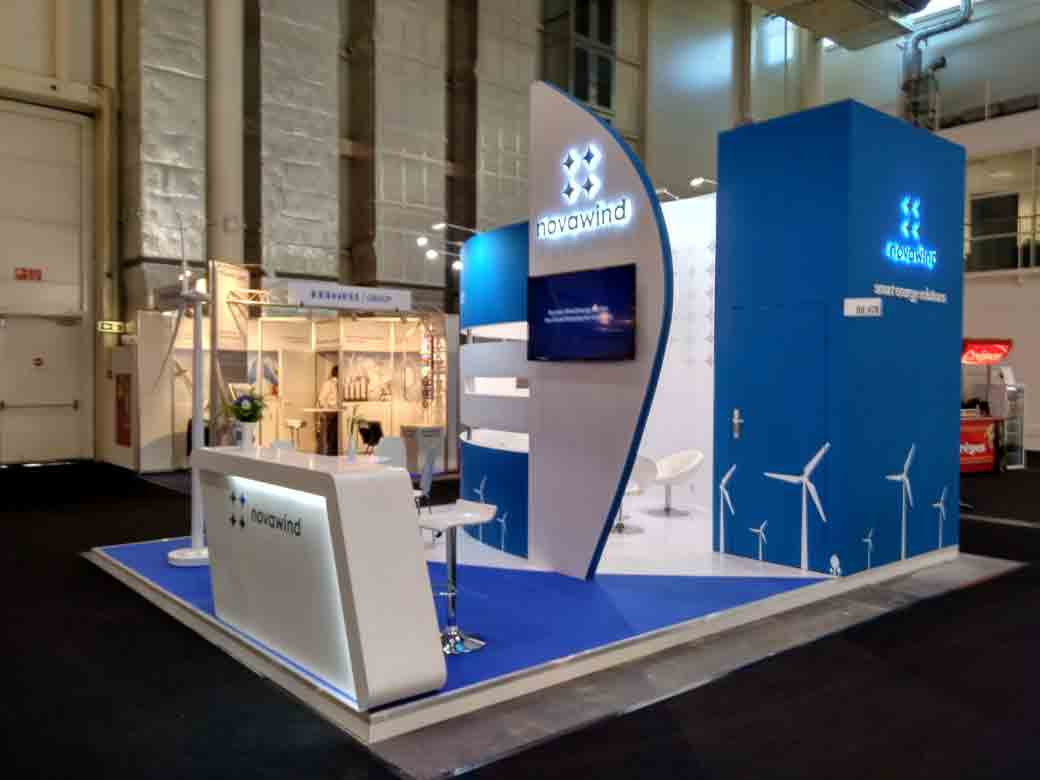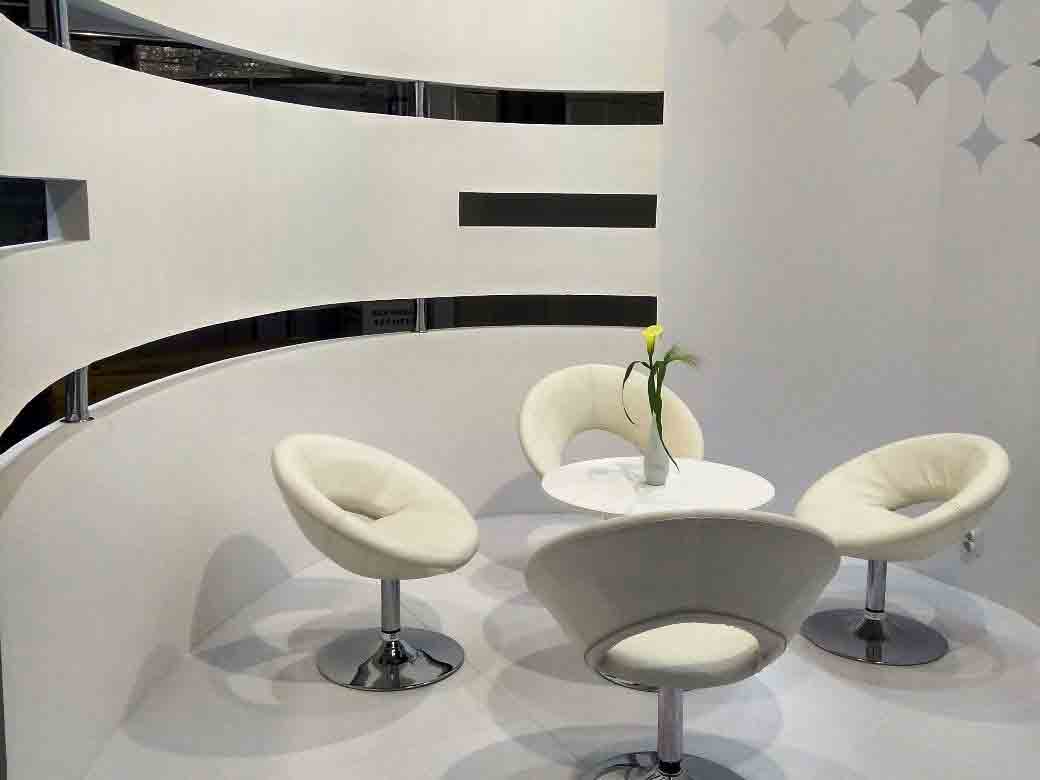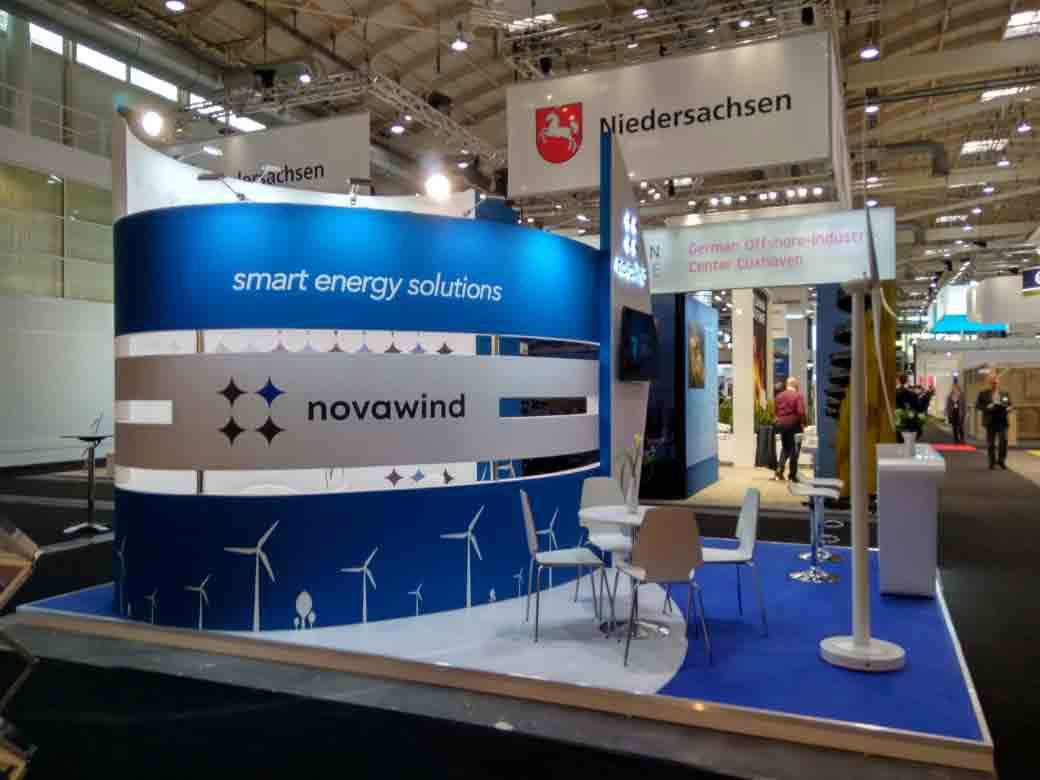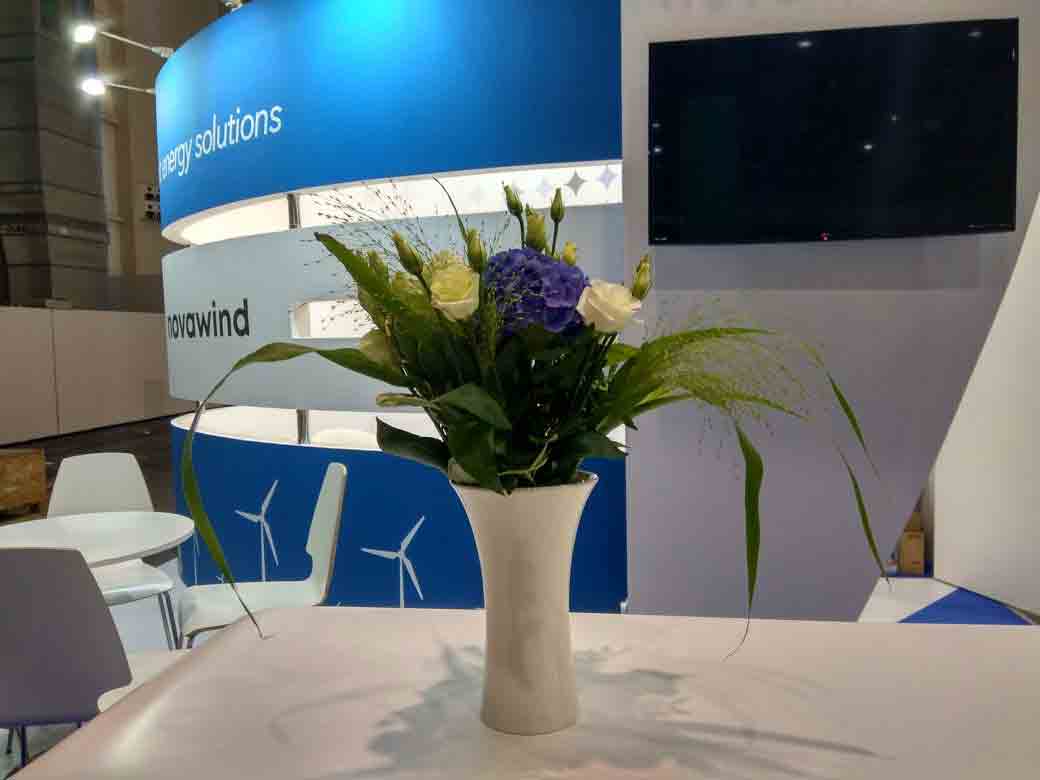 KUMZ
Aluminium 2018 | Dusseldorf | Germany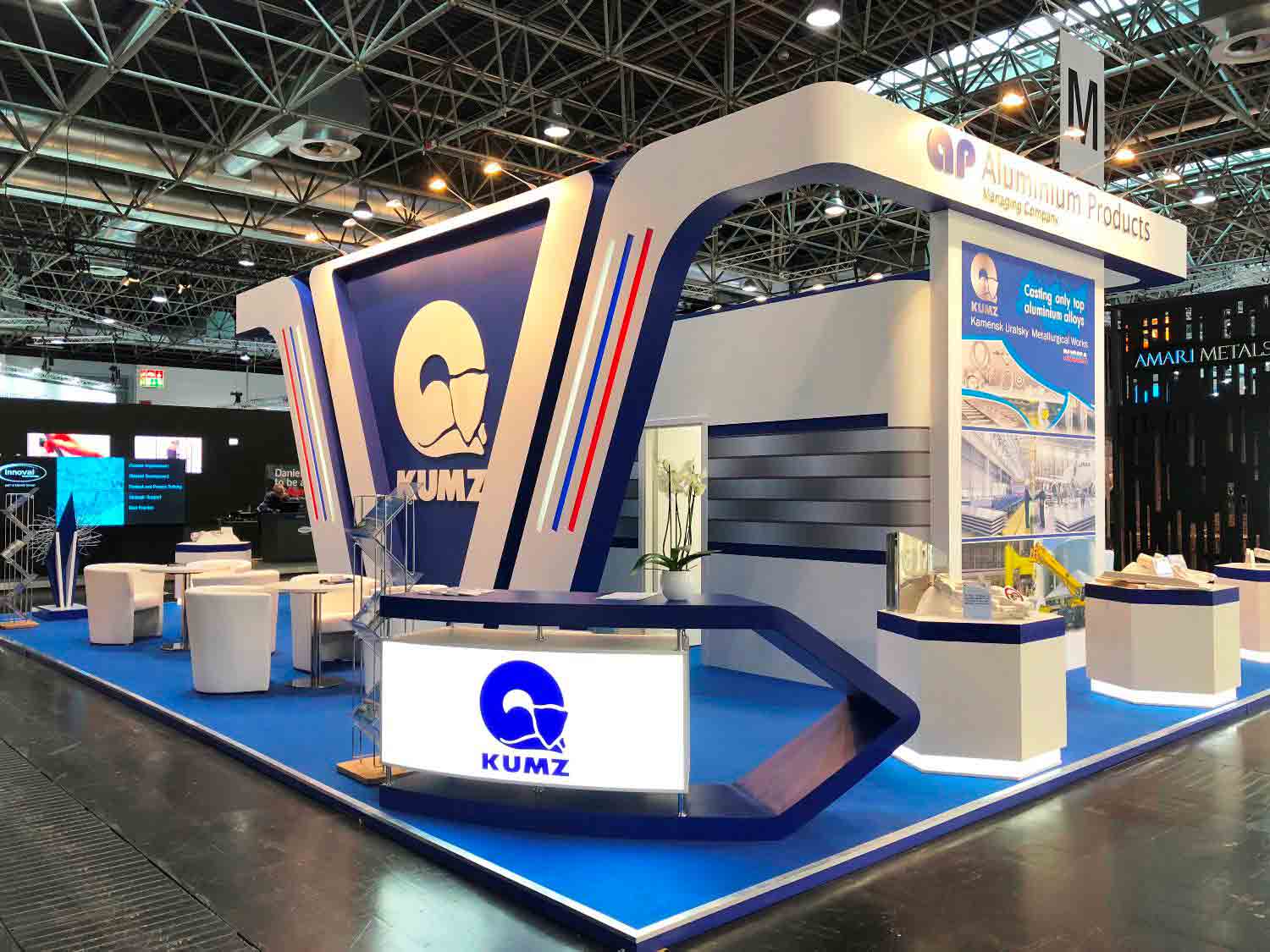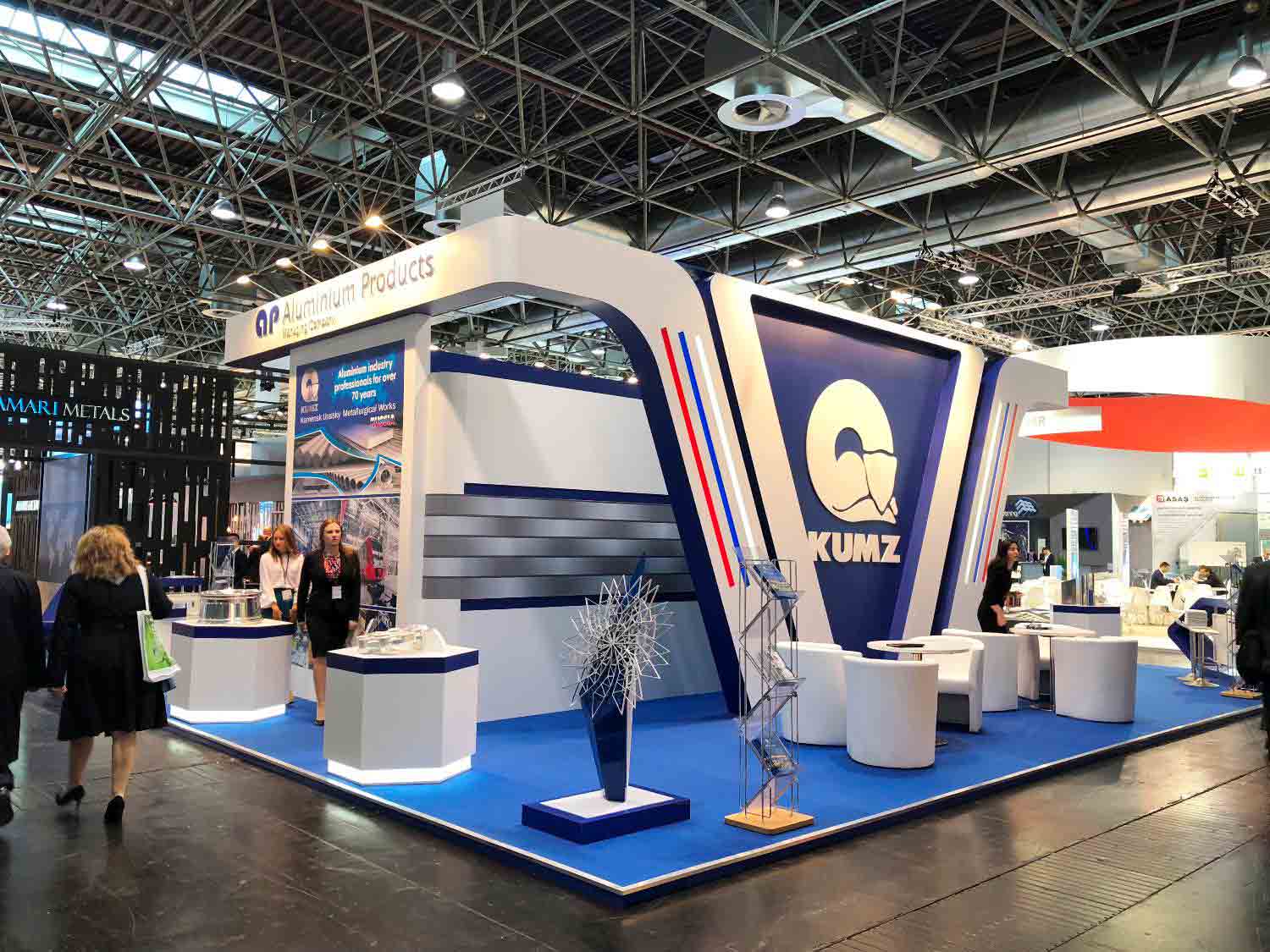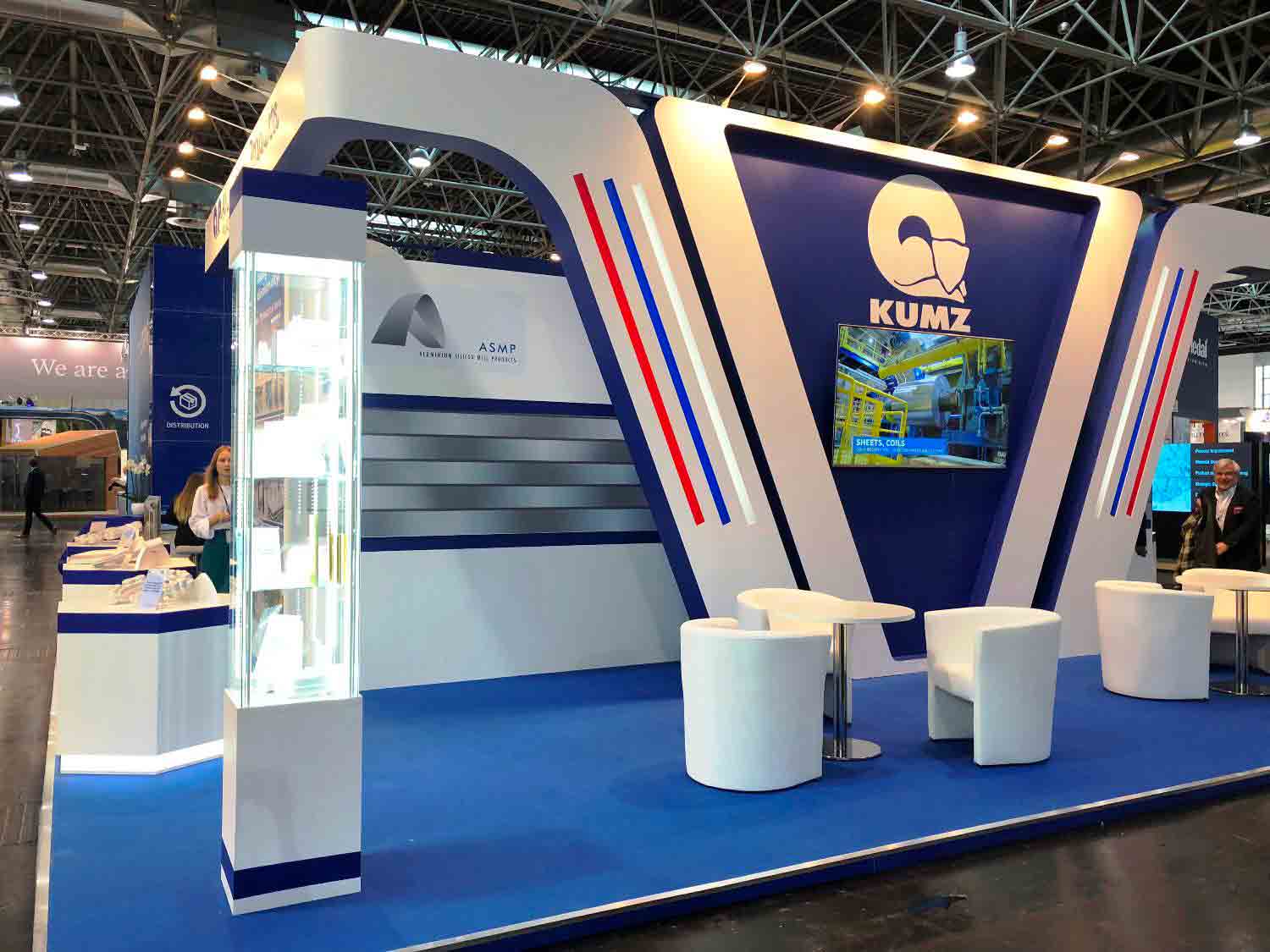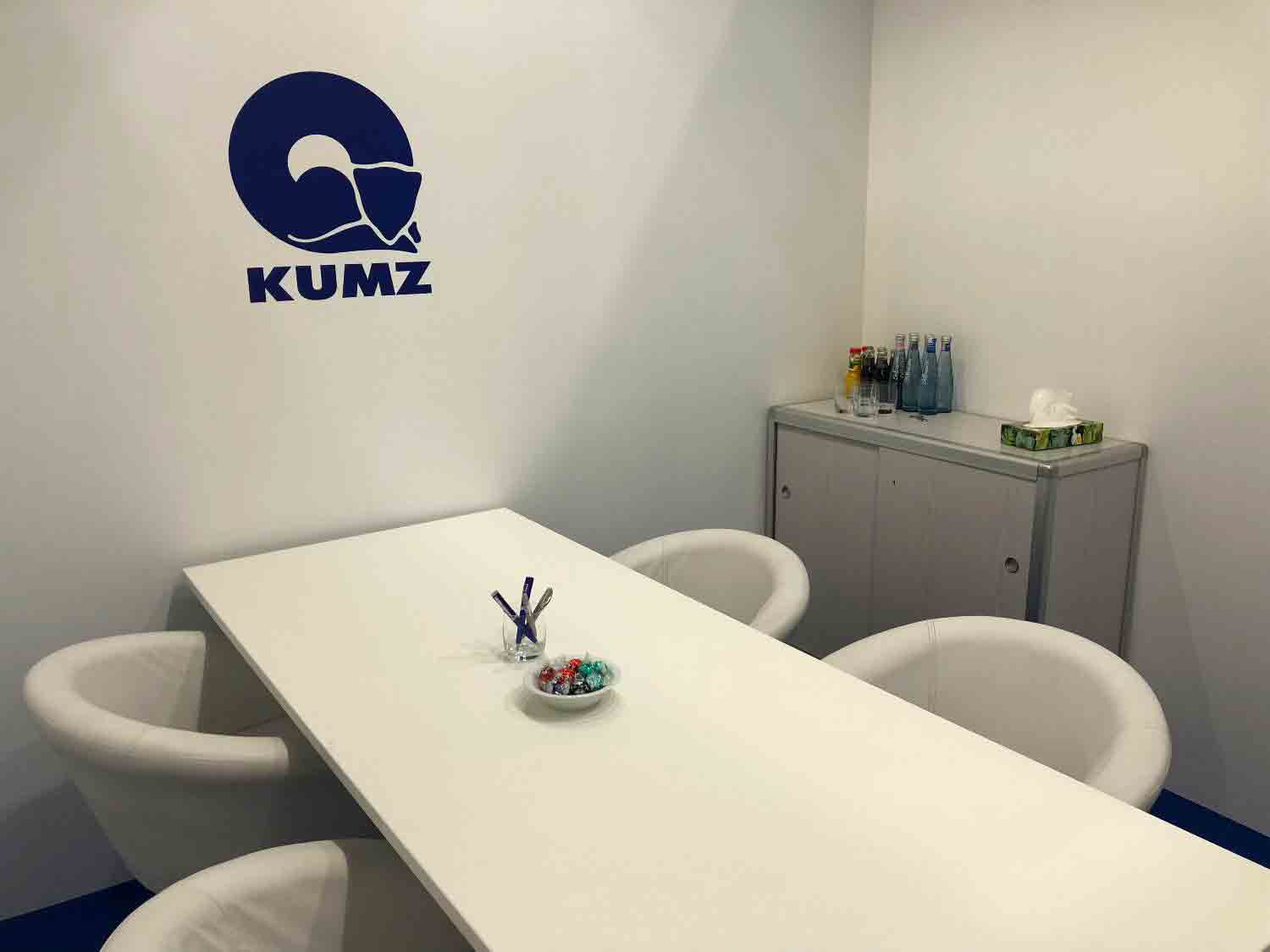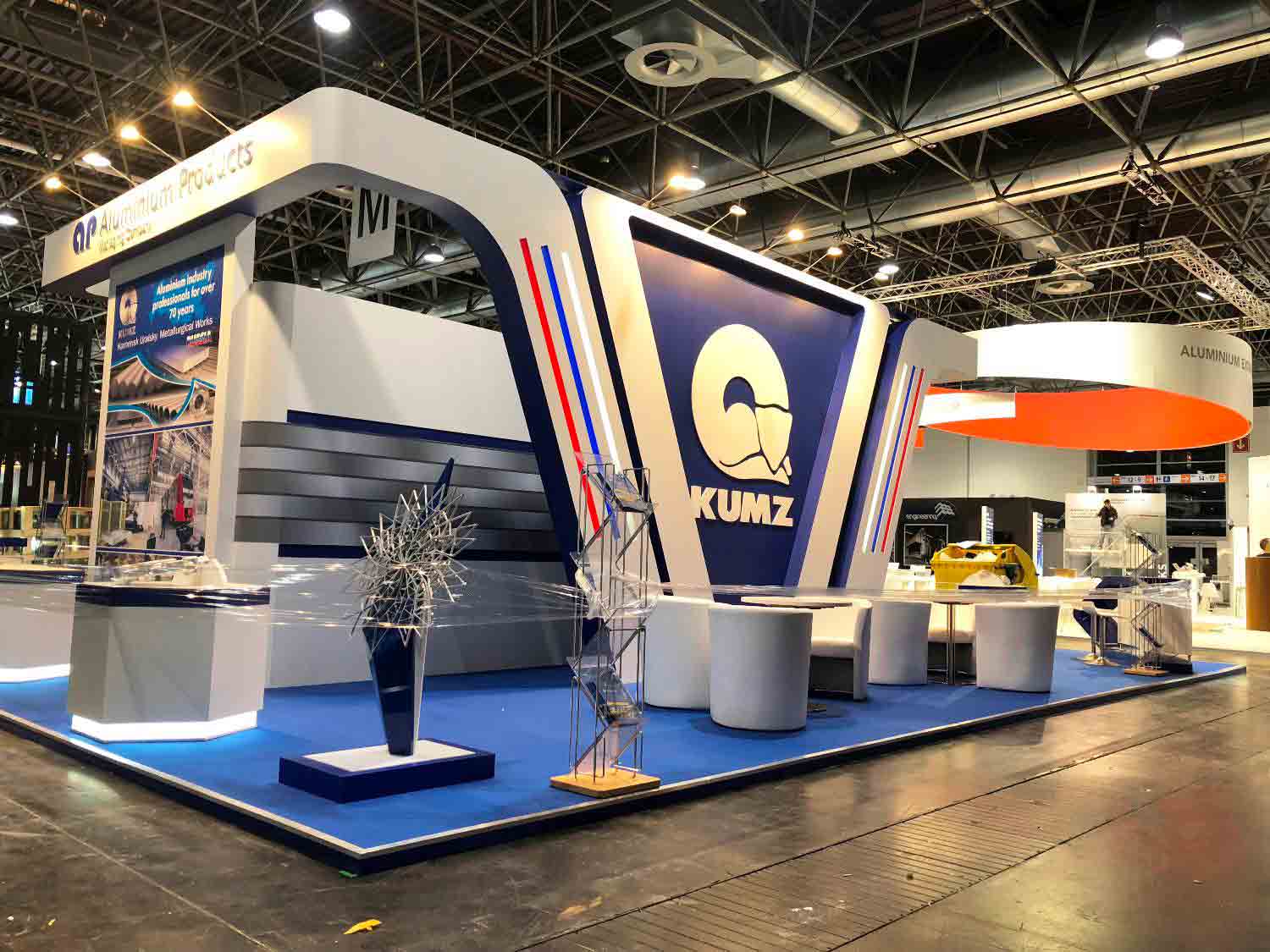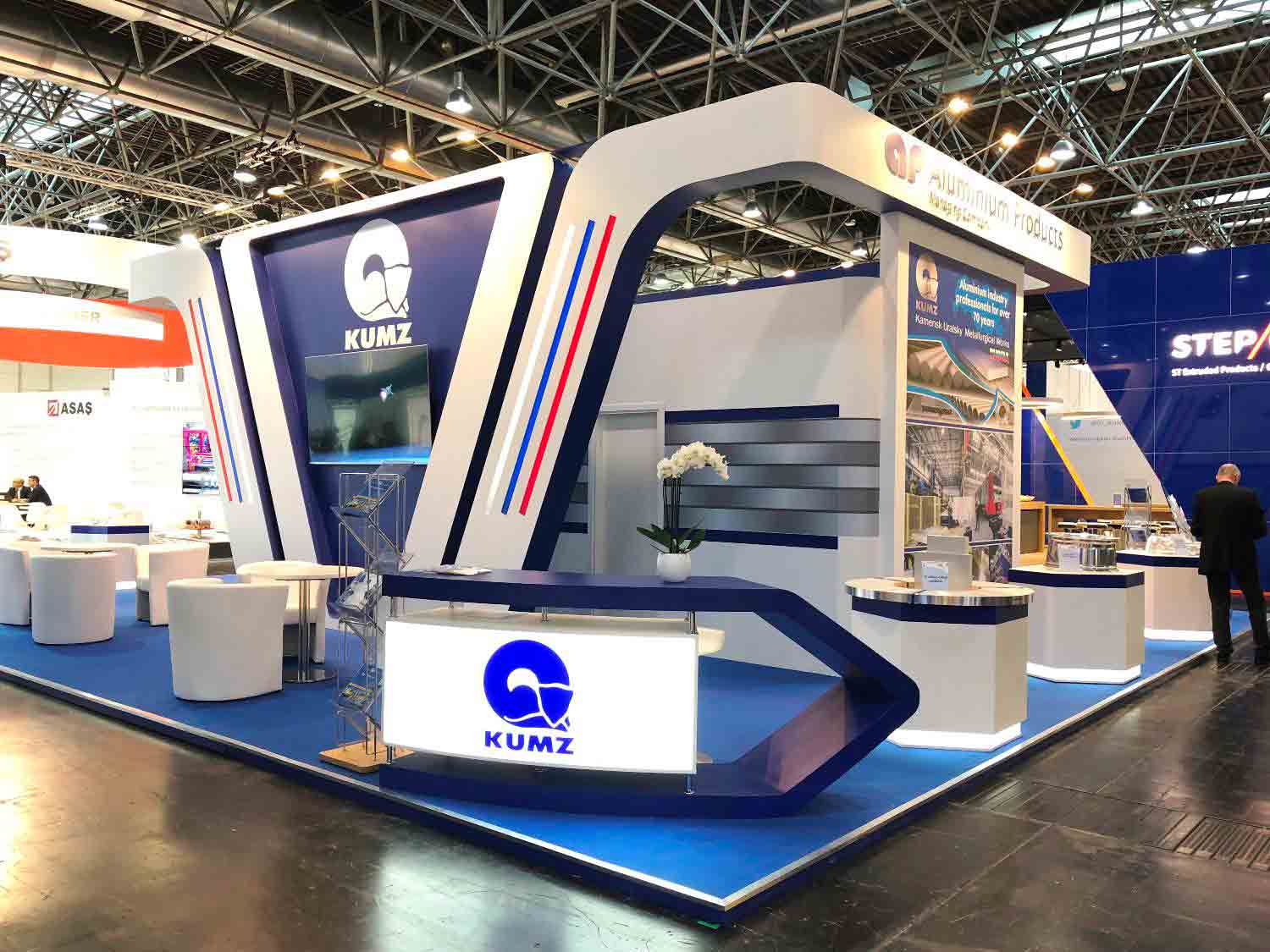 RUSAL
RosUpack 2021 | Moscow | Russia
Baglietto
Cannes Yacht Show 2016 | Cannes | France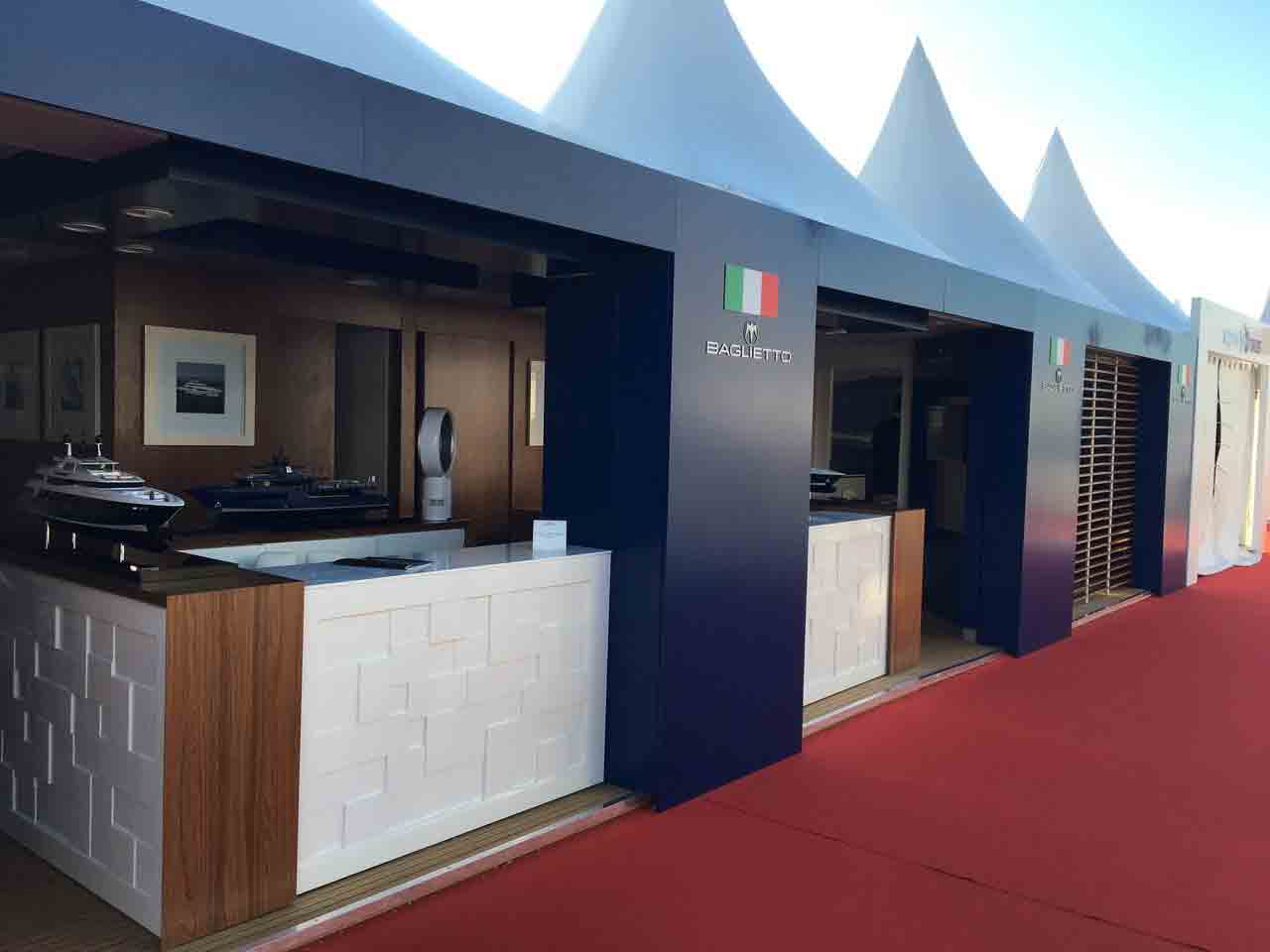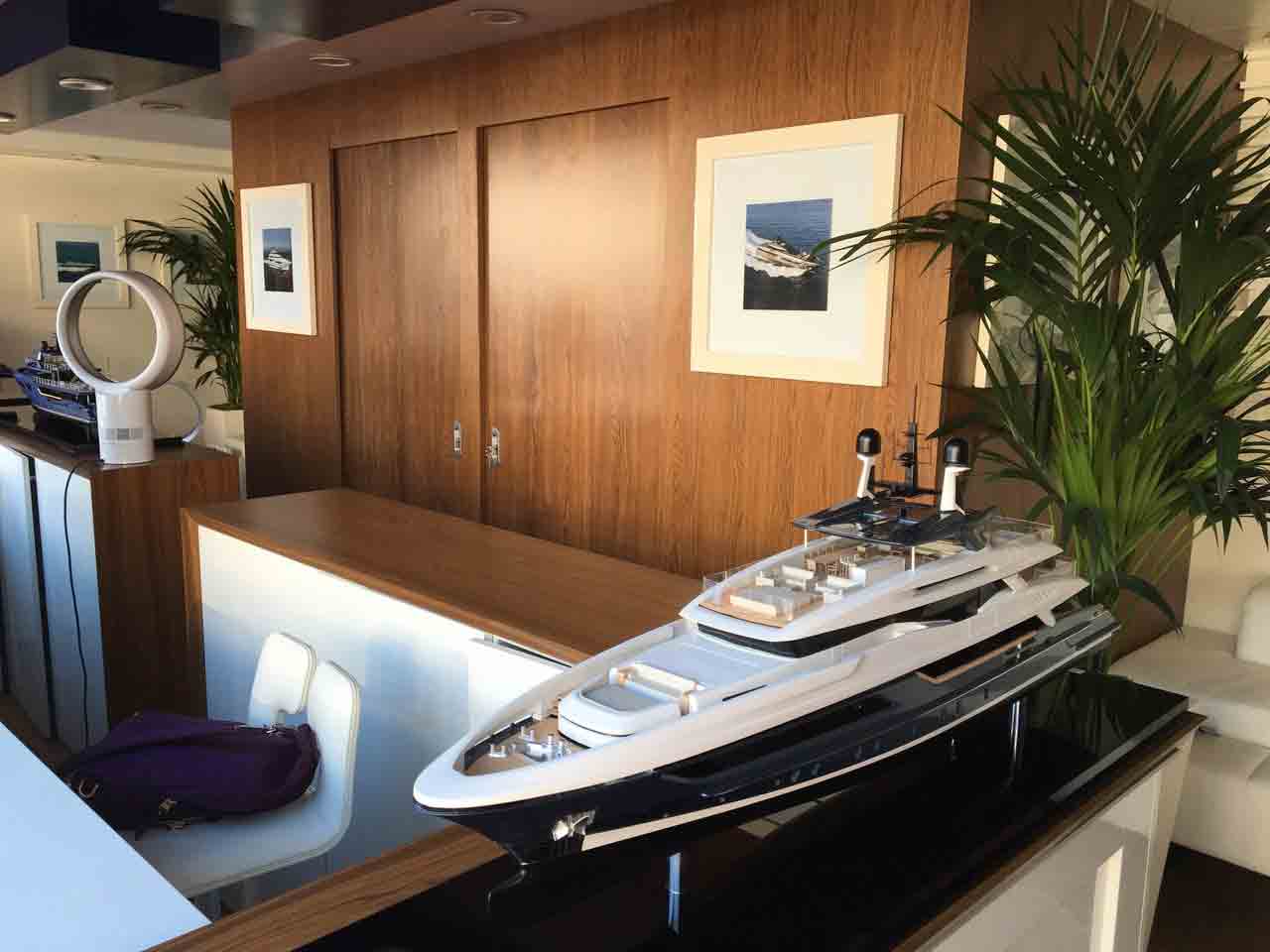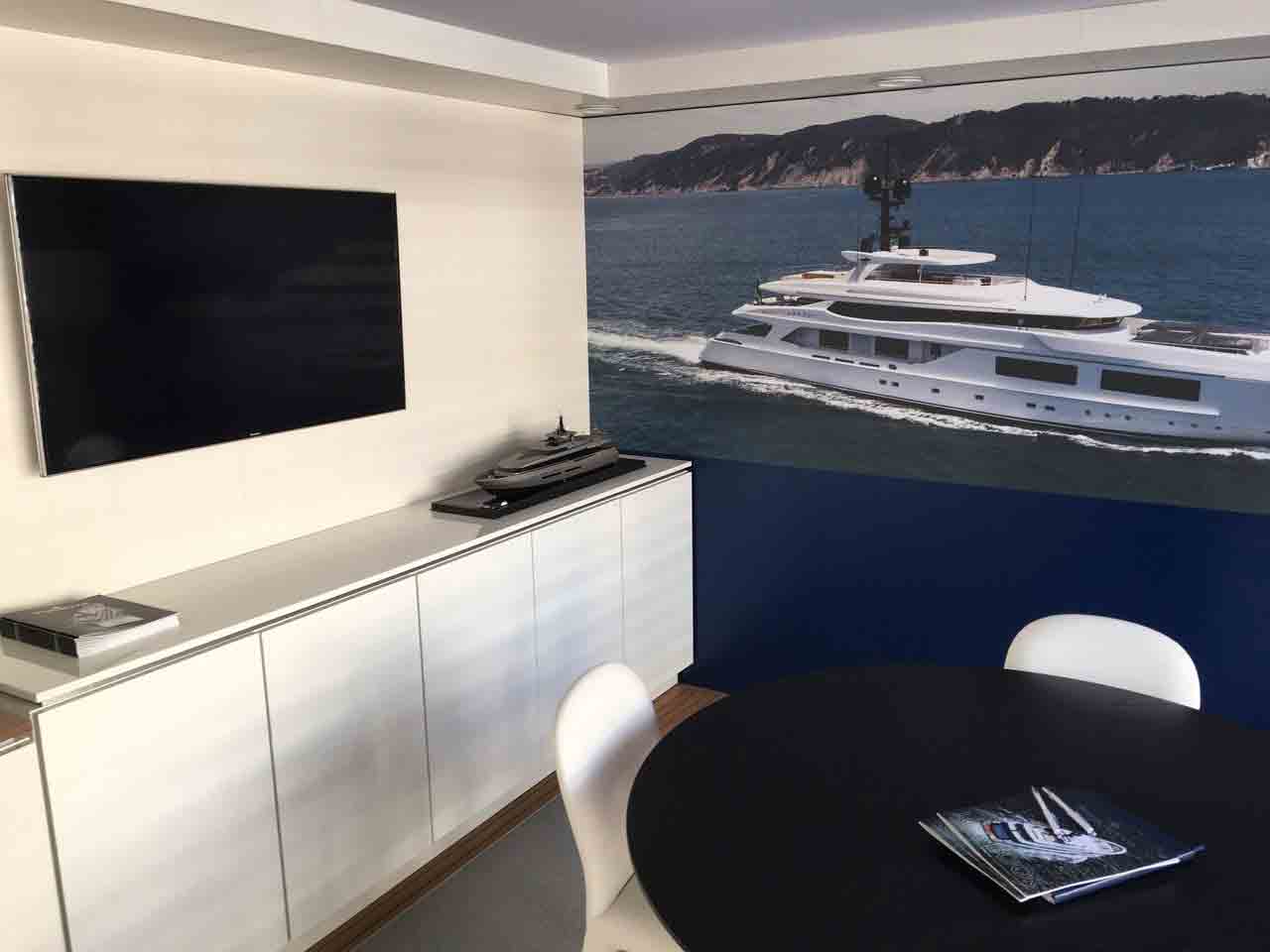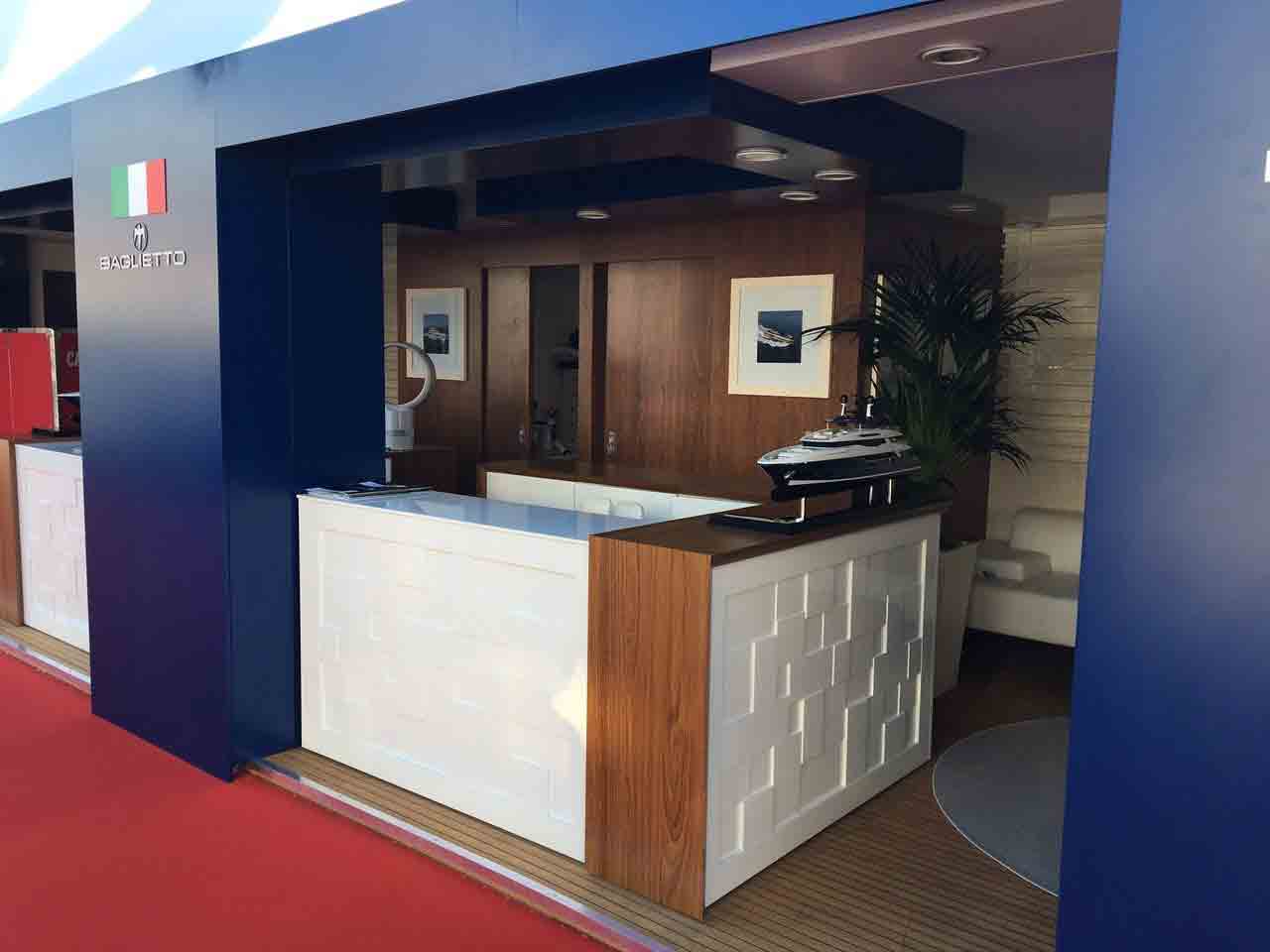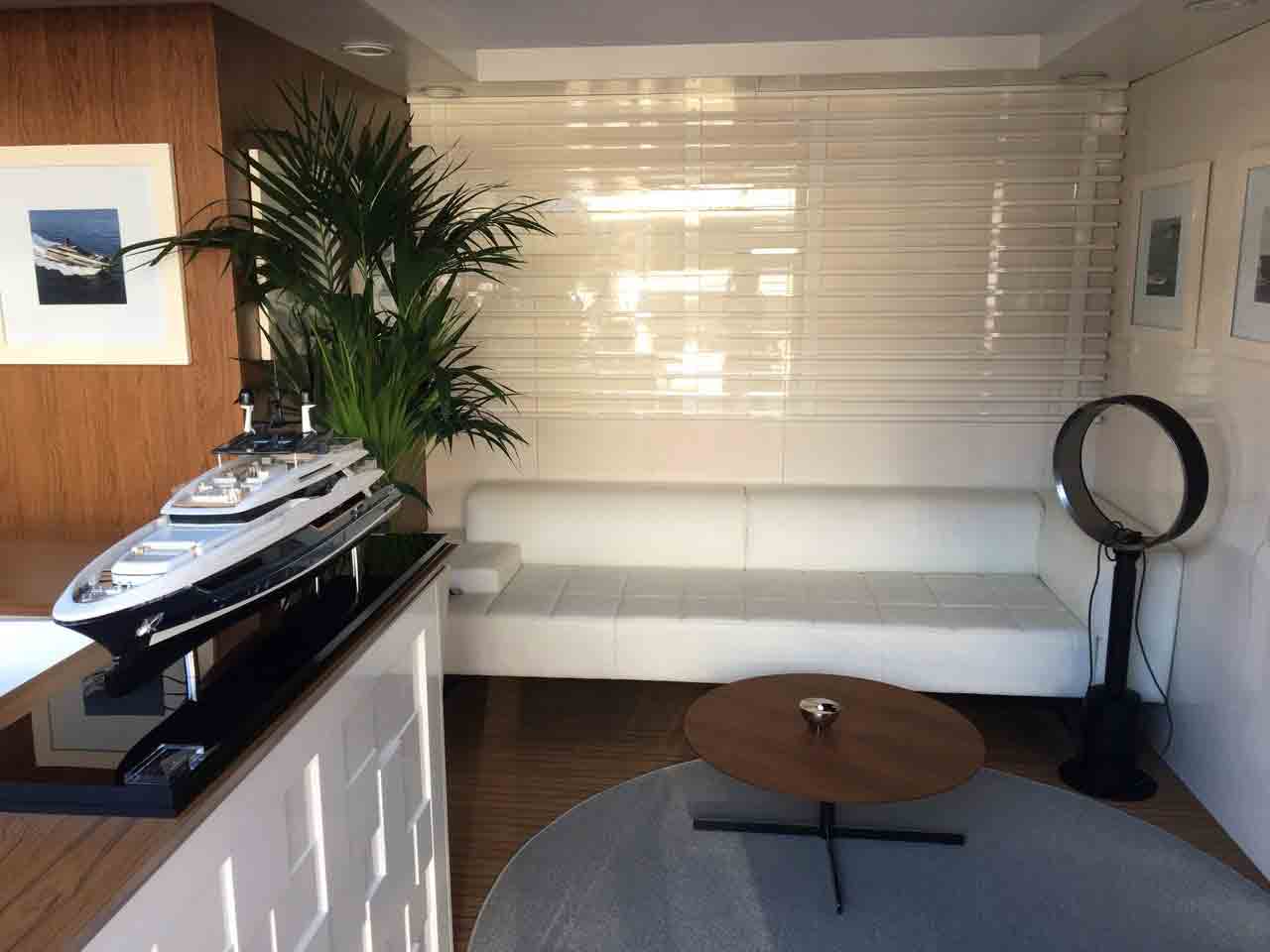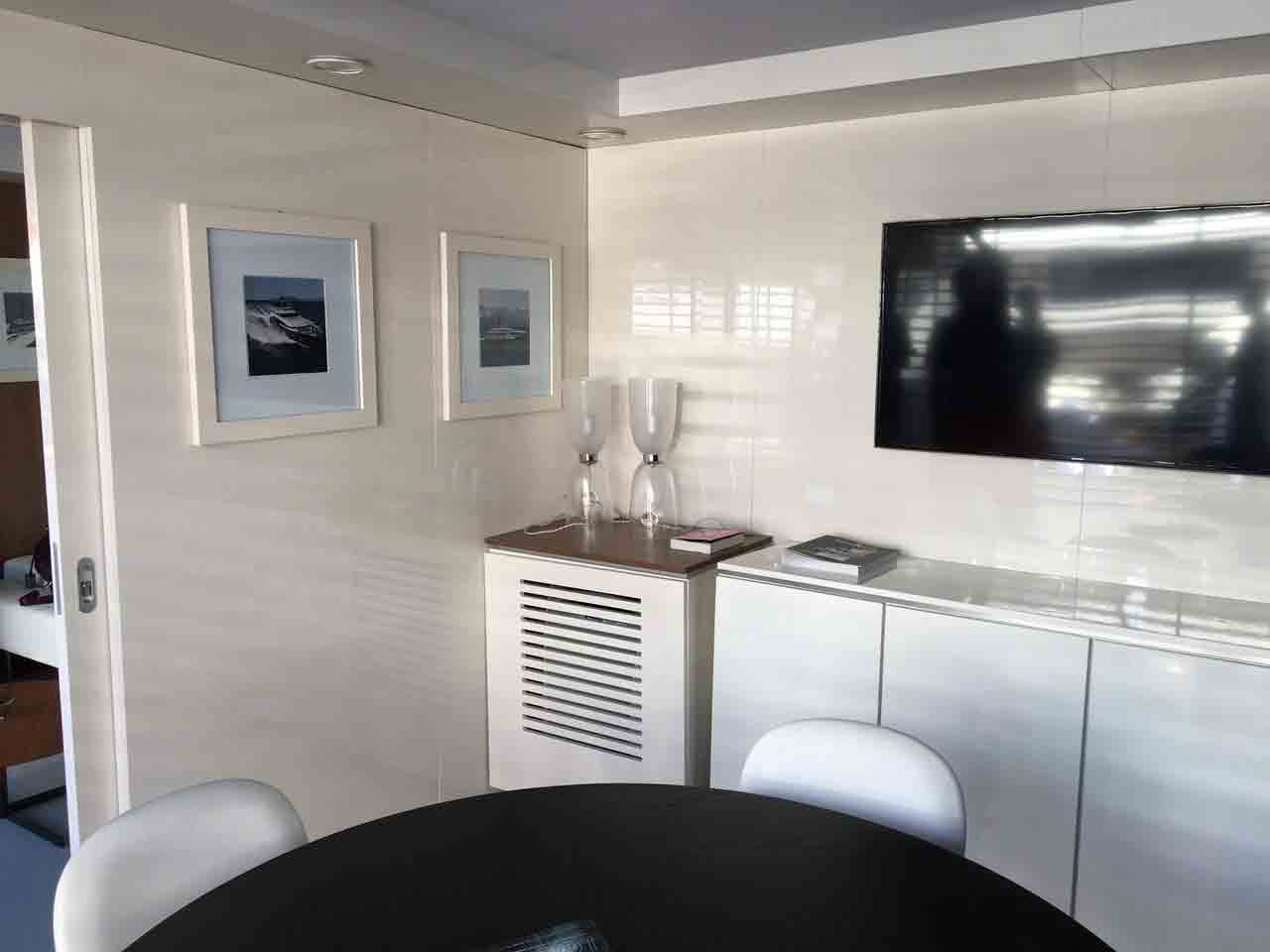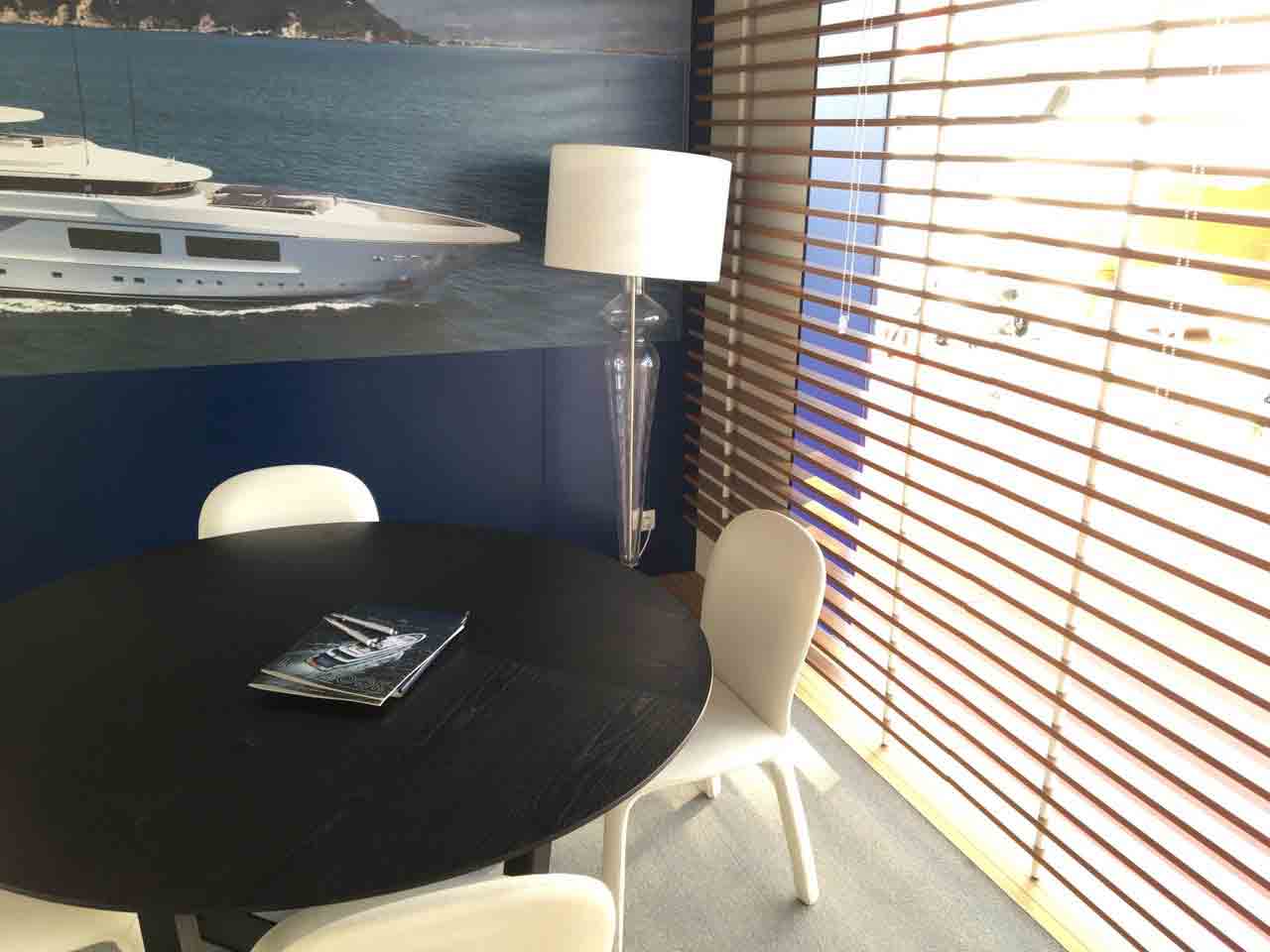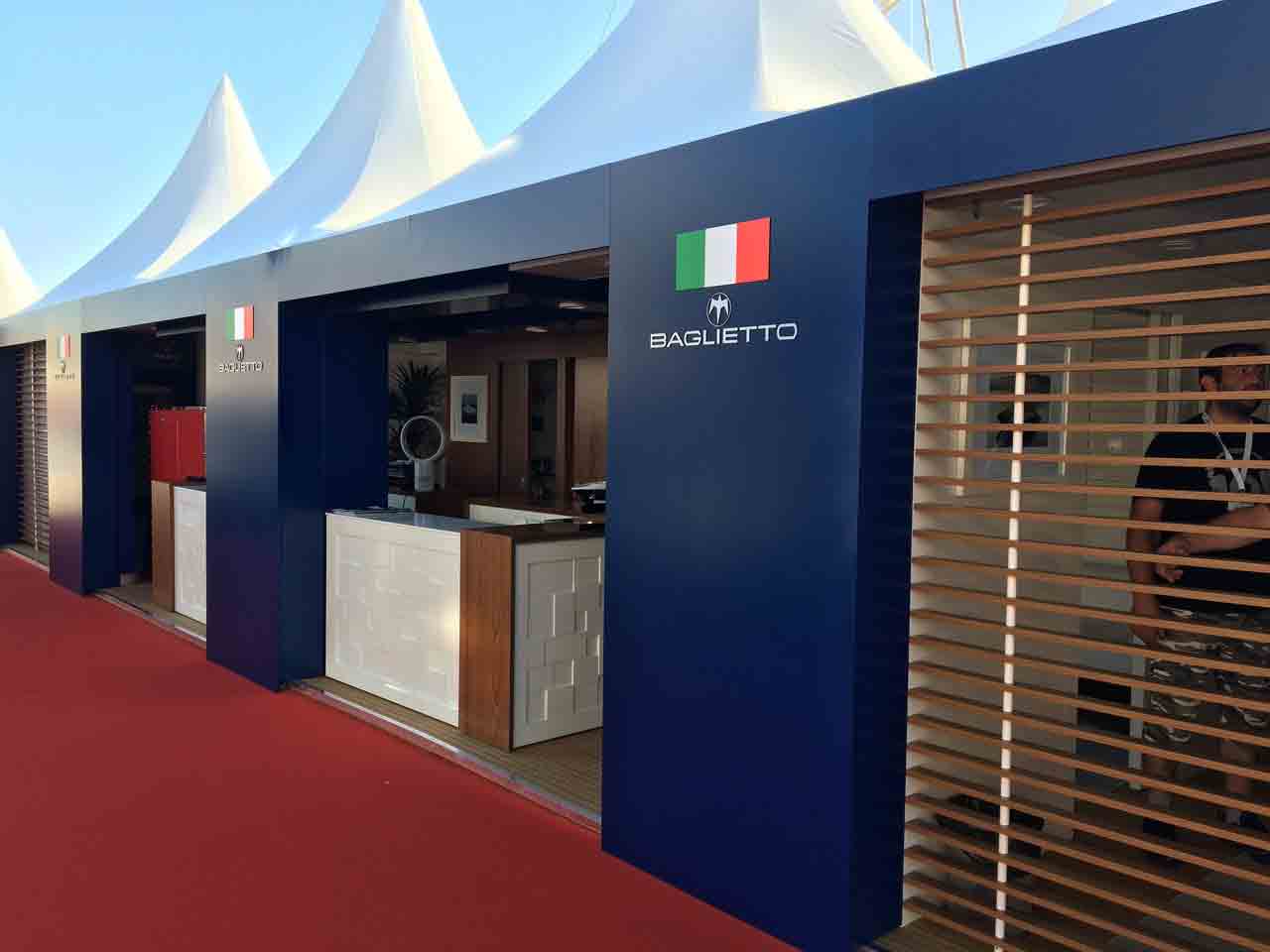 Princess Yachts
Miami Boat Show 2017 | Miami | FL | USA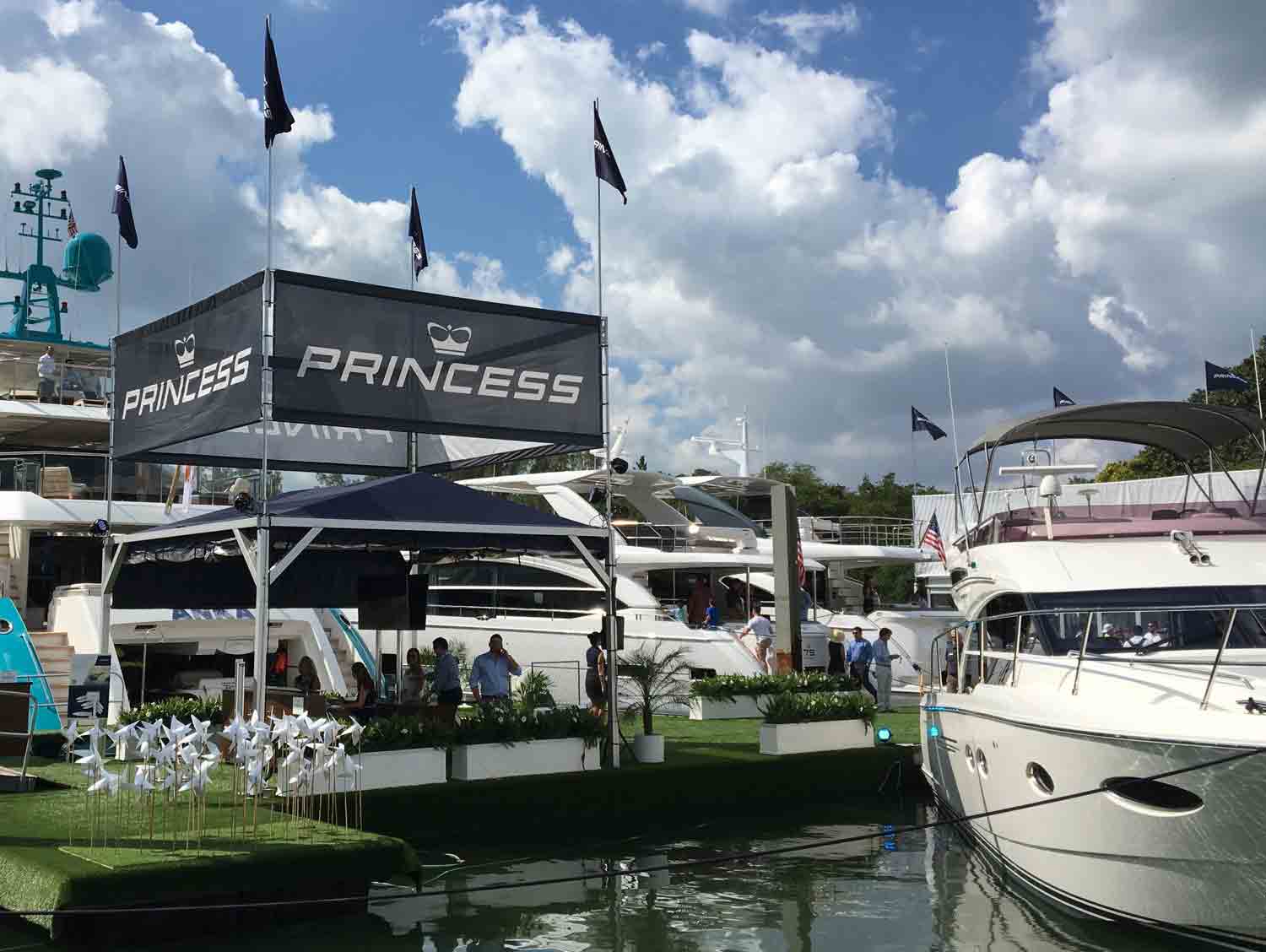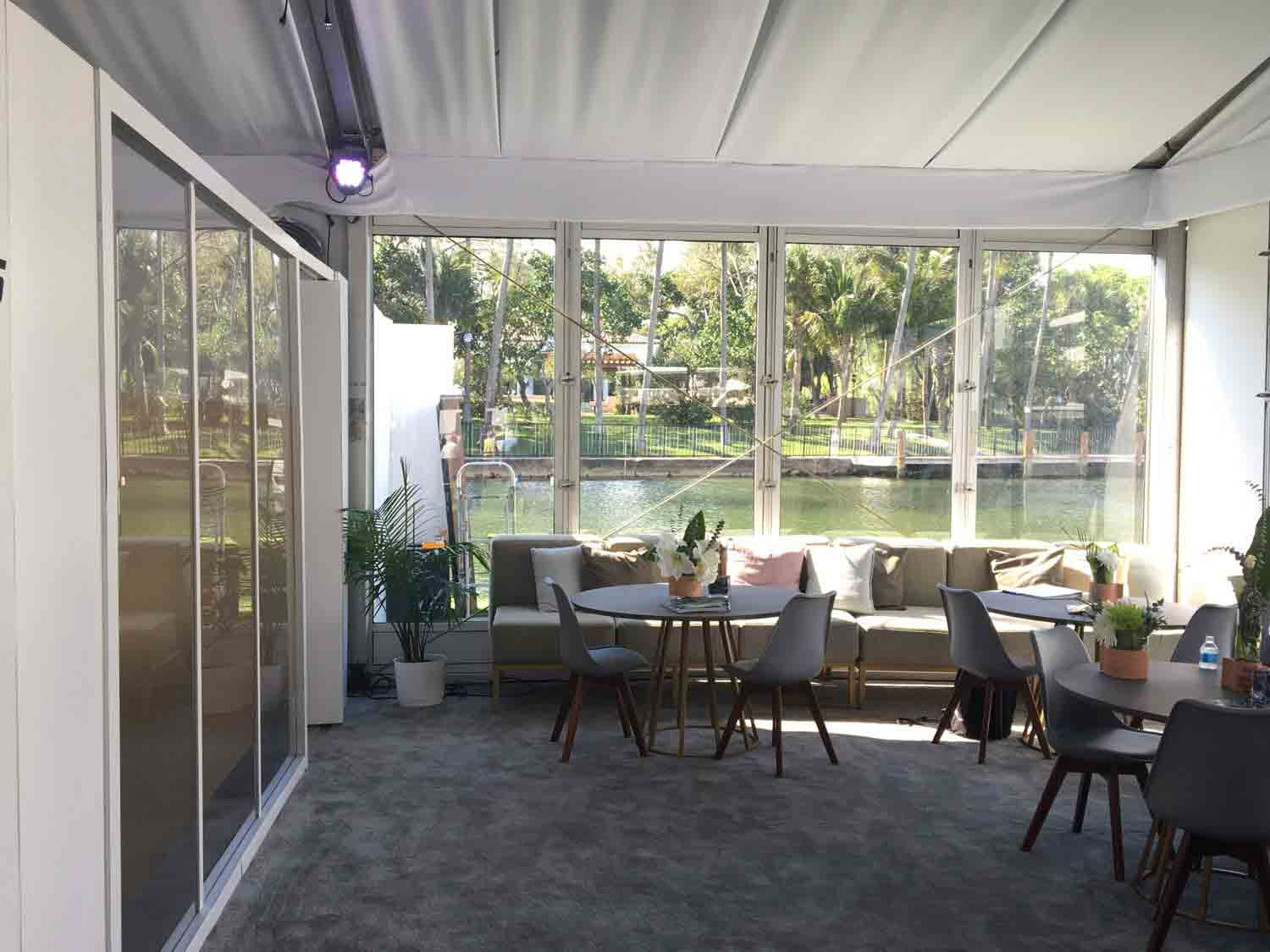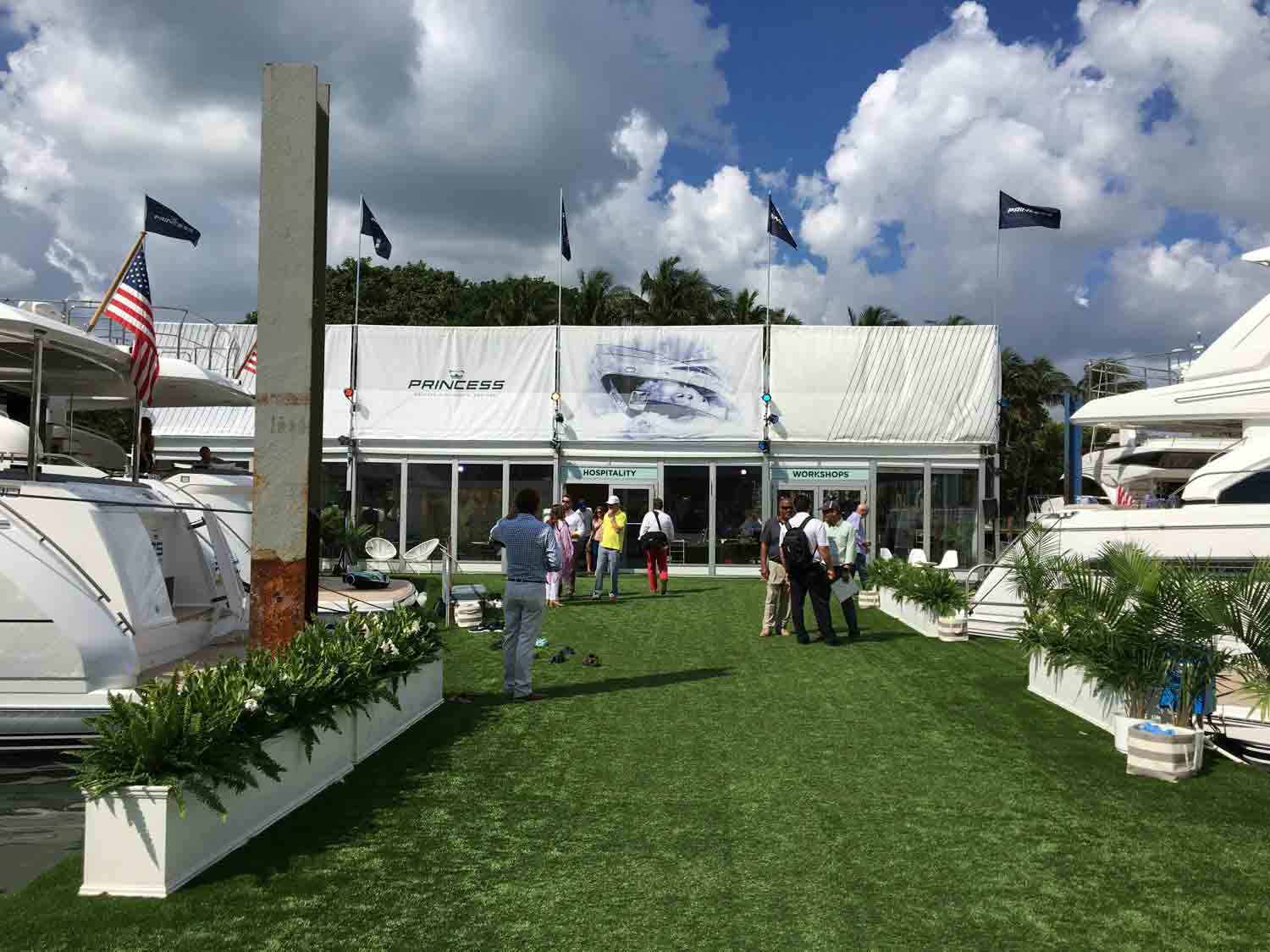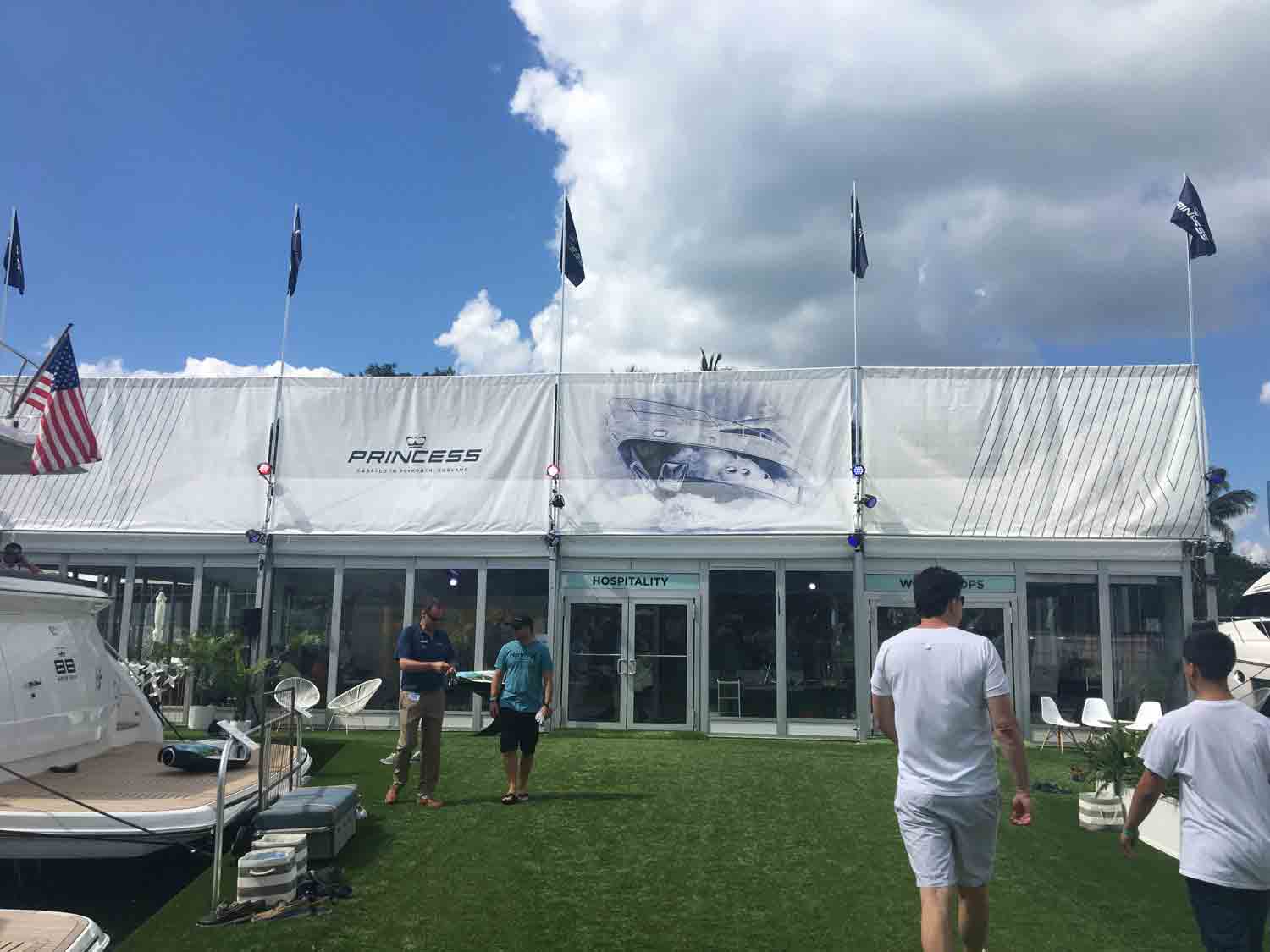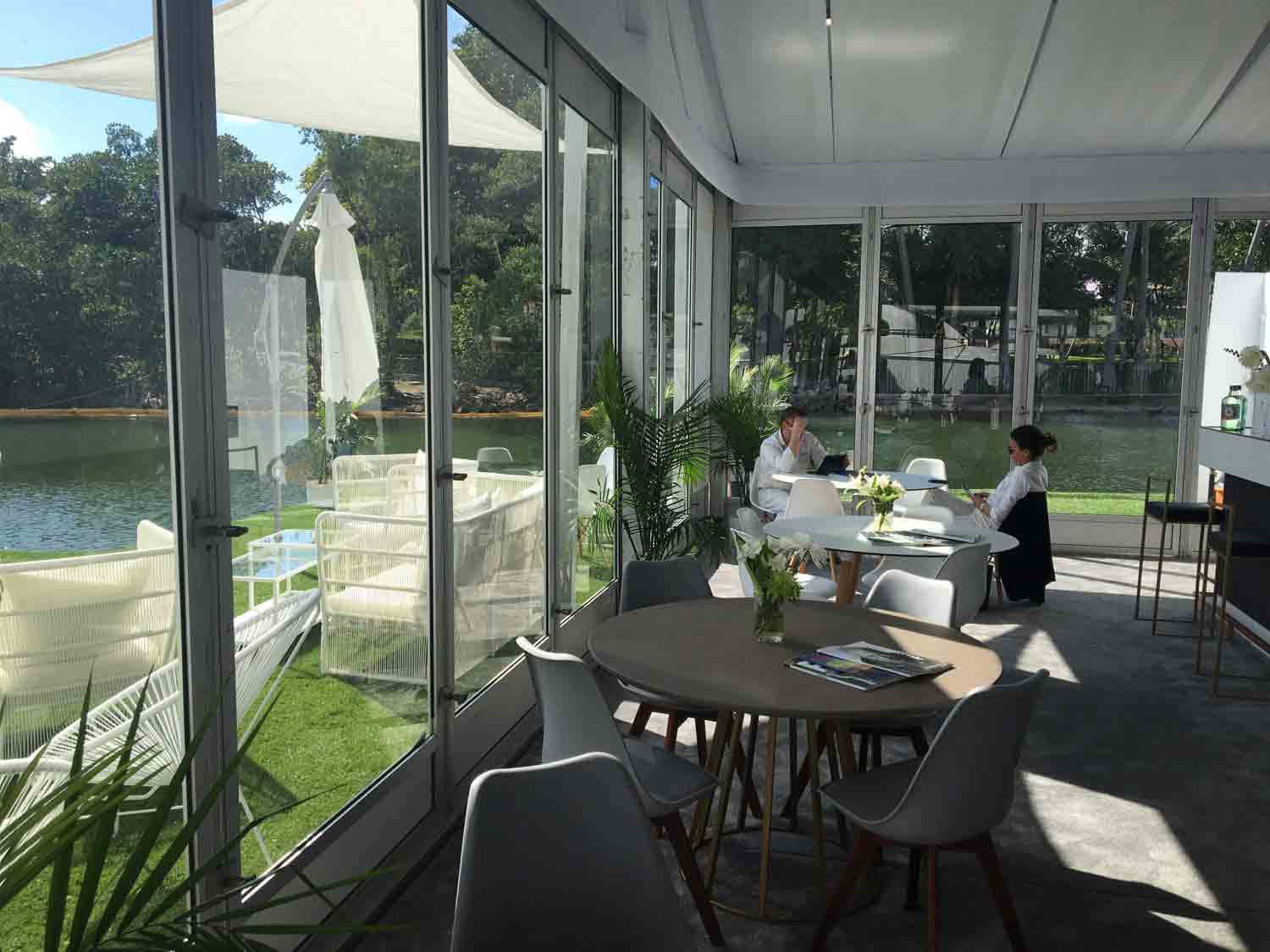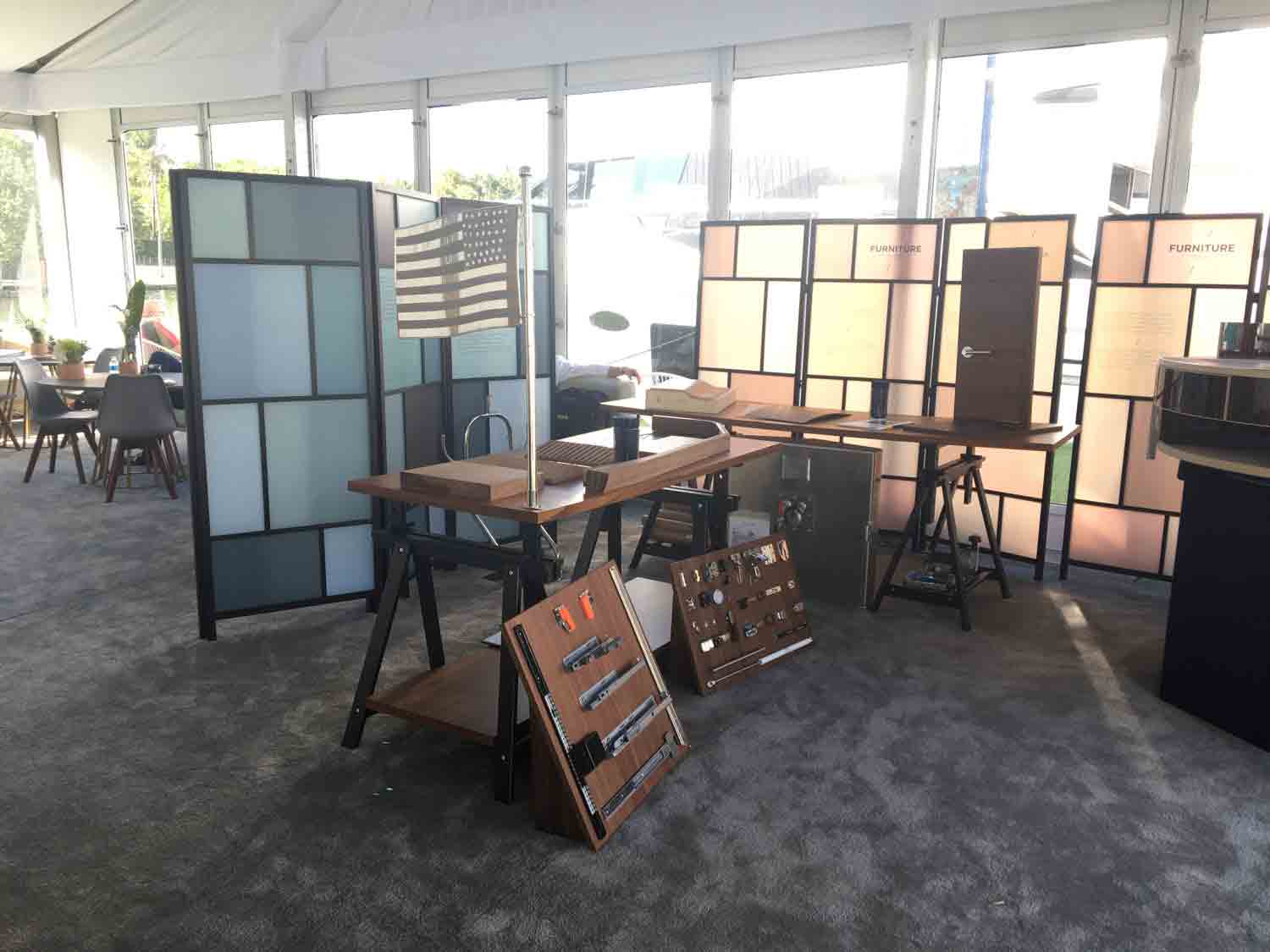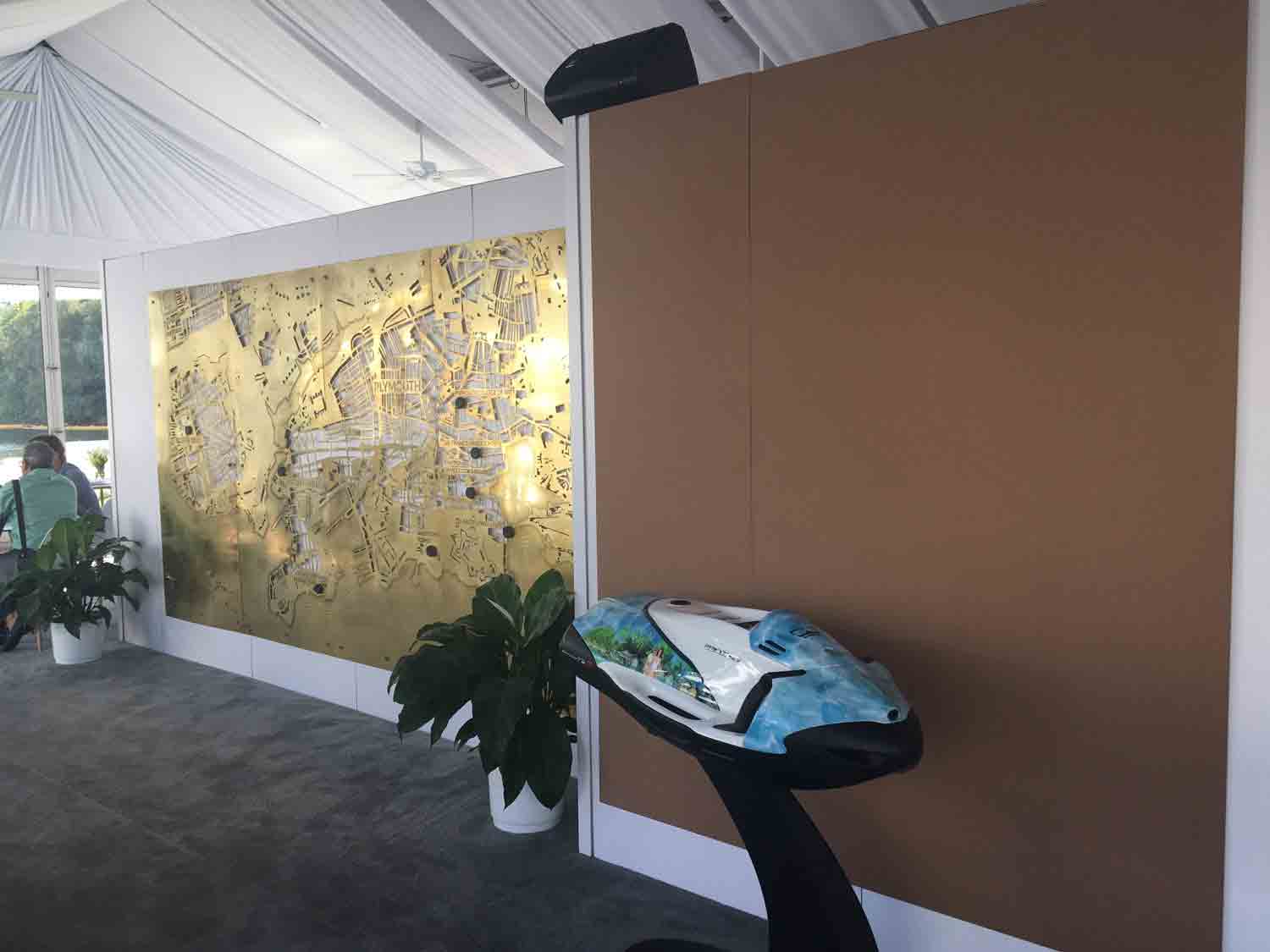 FPT
Middle East Electricity 2019 | Dubai | UAE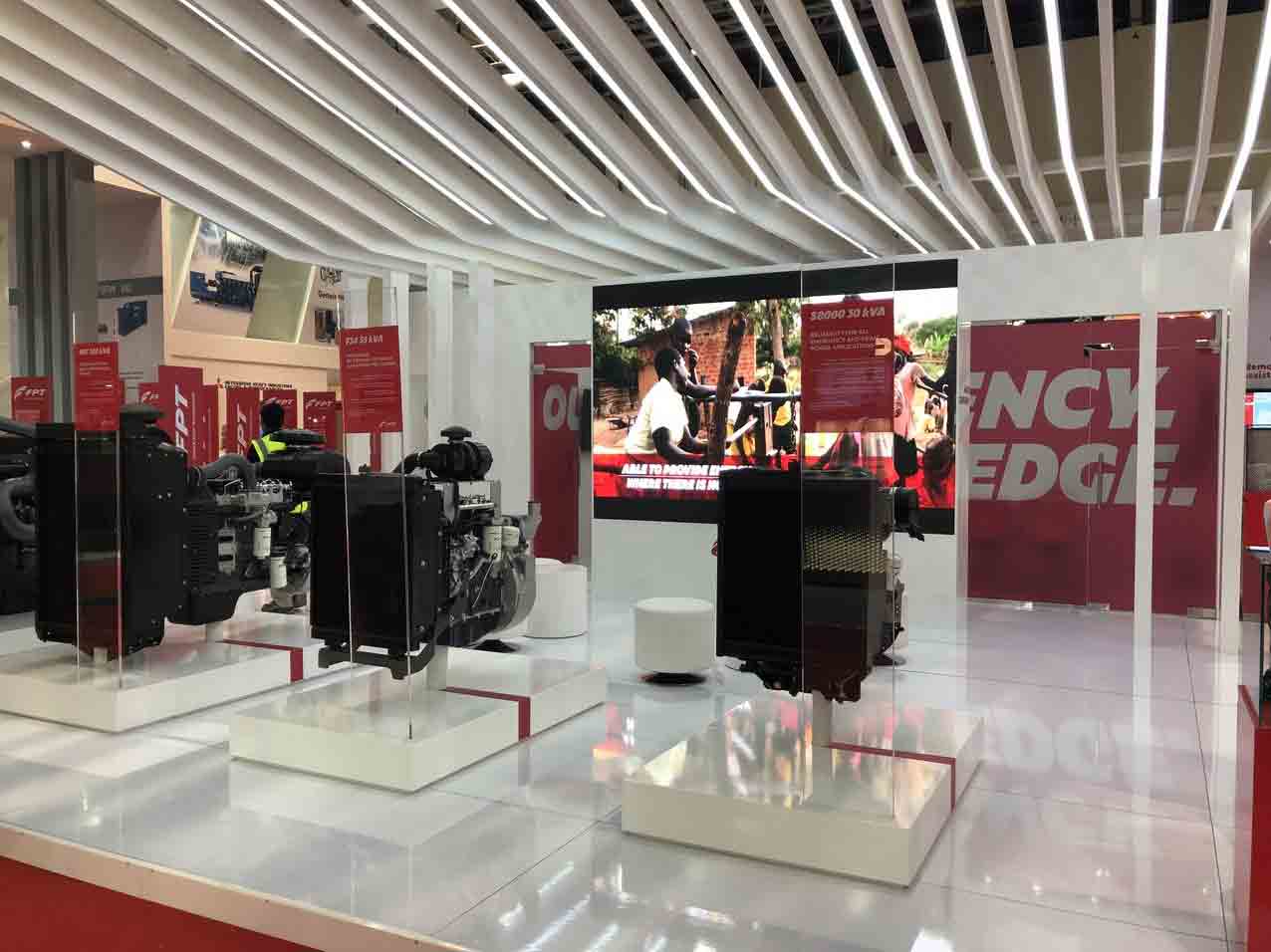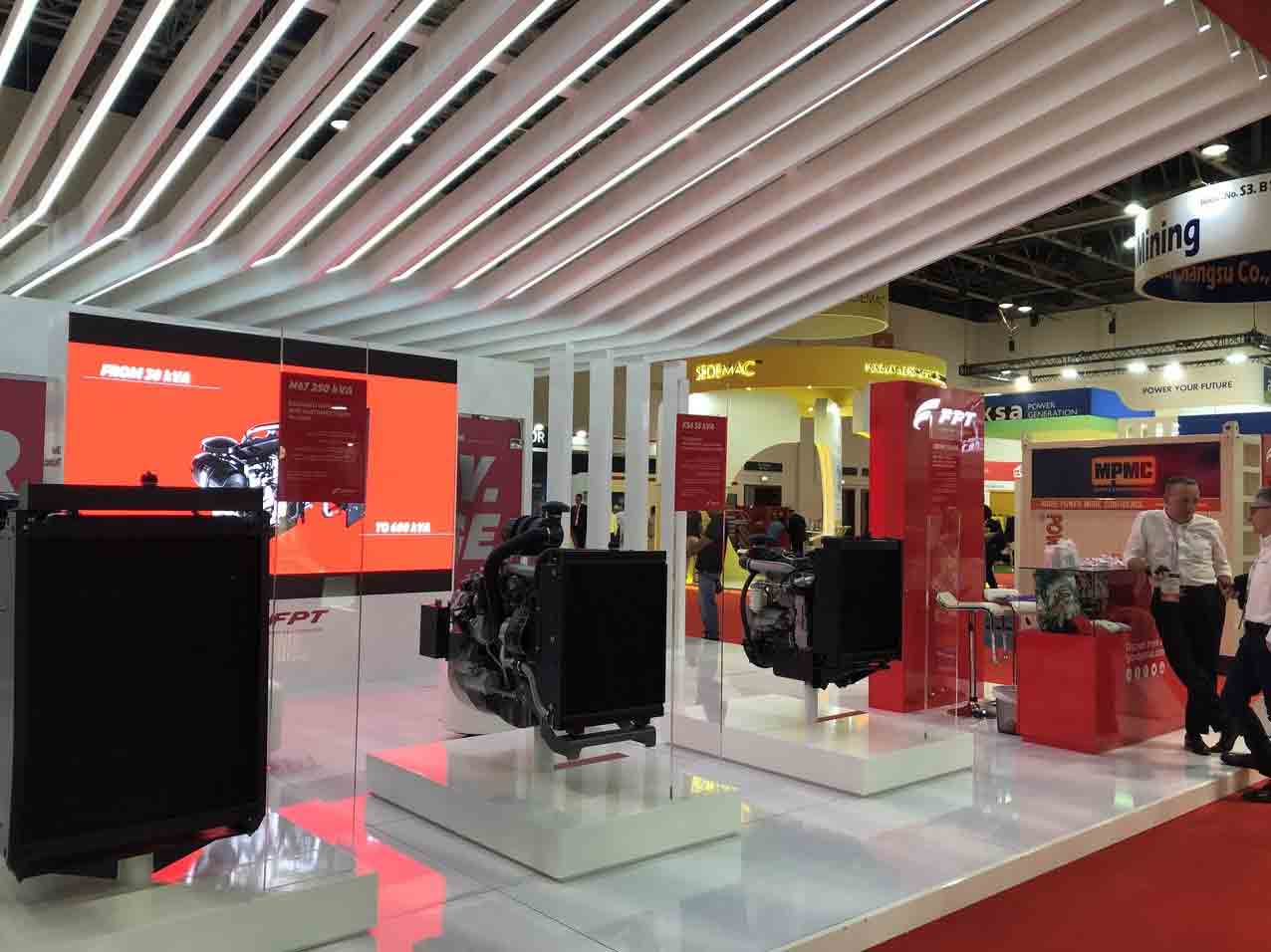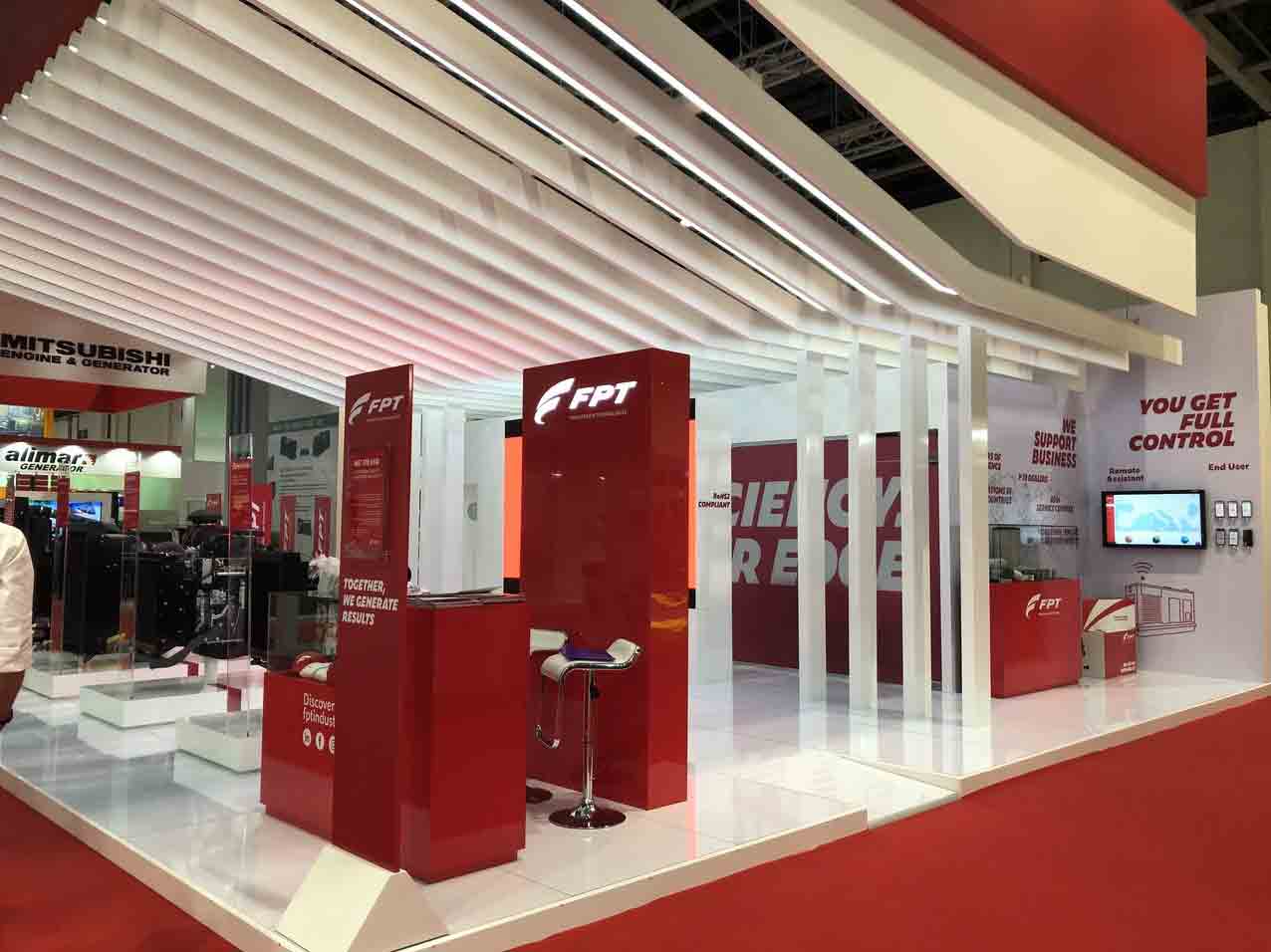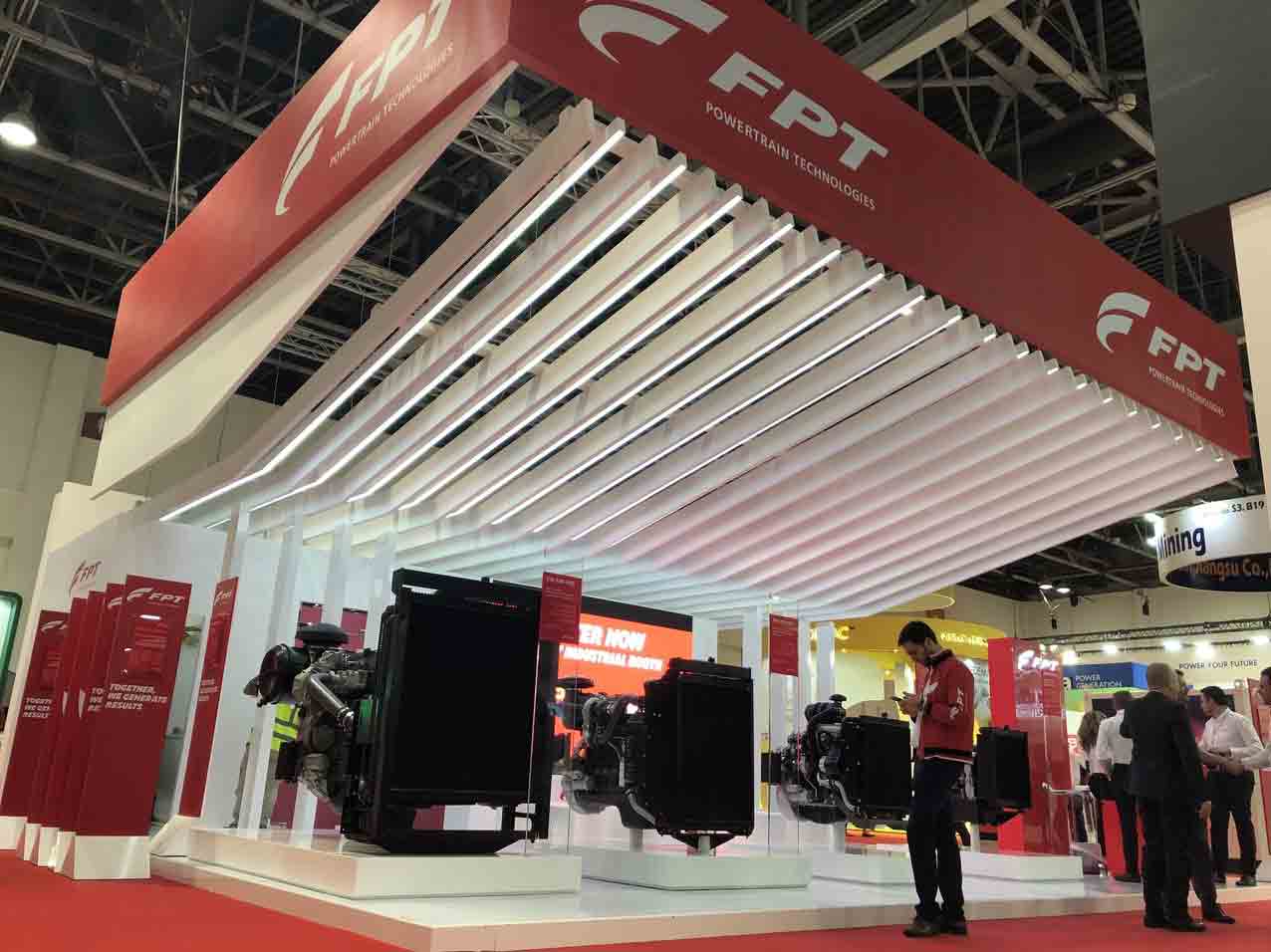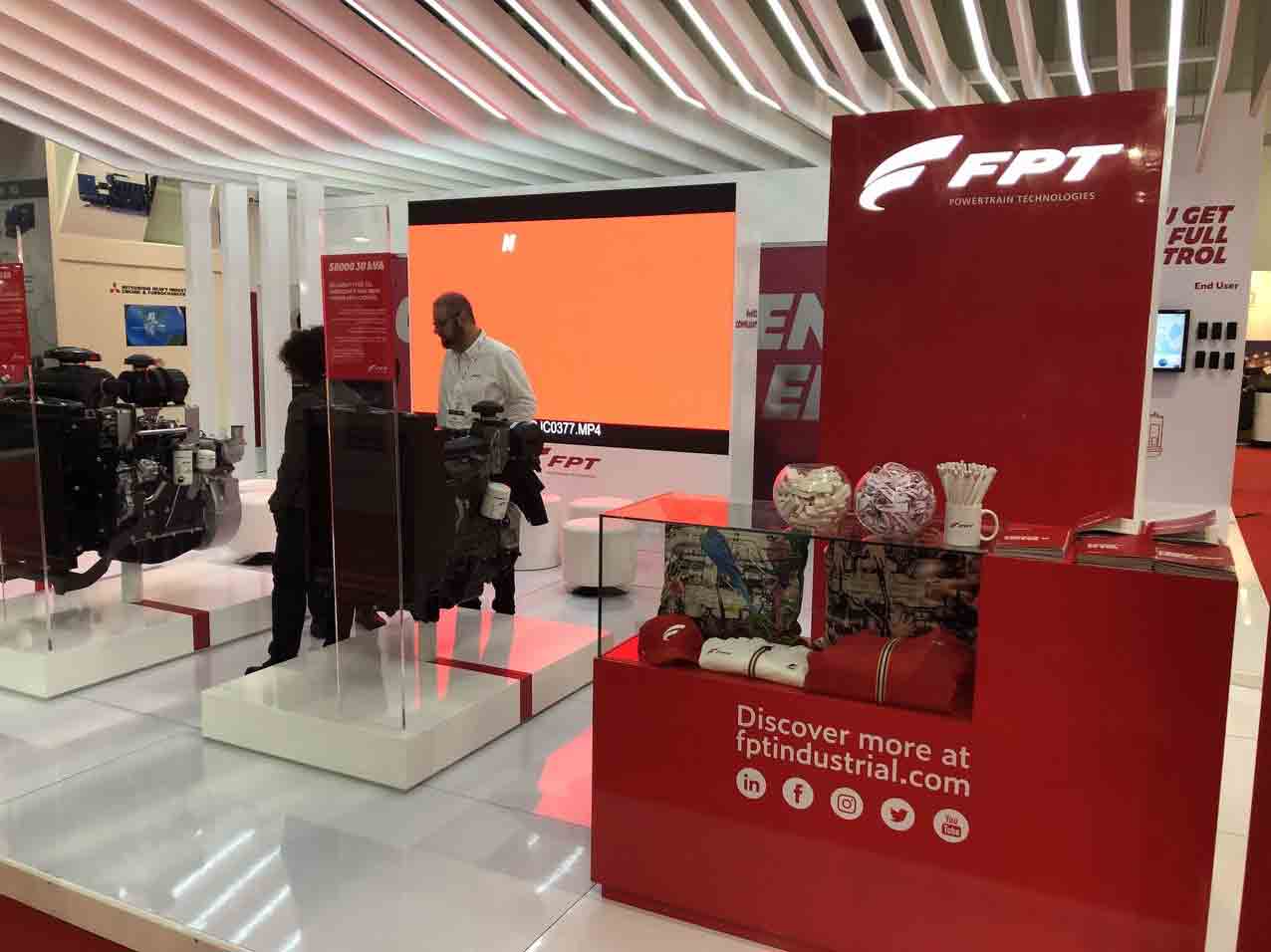 United Wagon Company
Middle East Rail 2017 | Dubai | UAE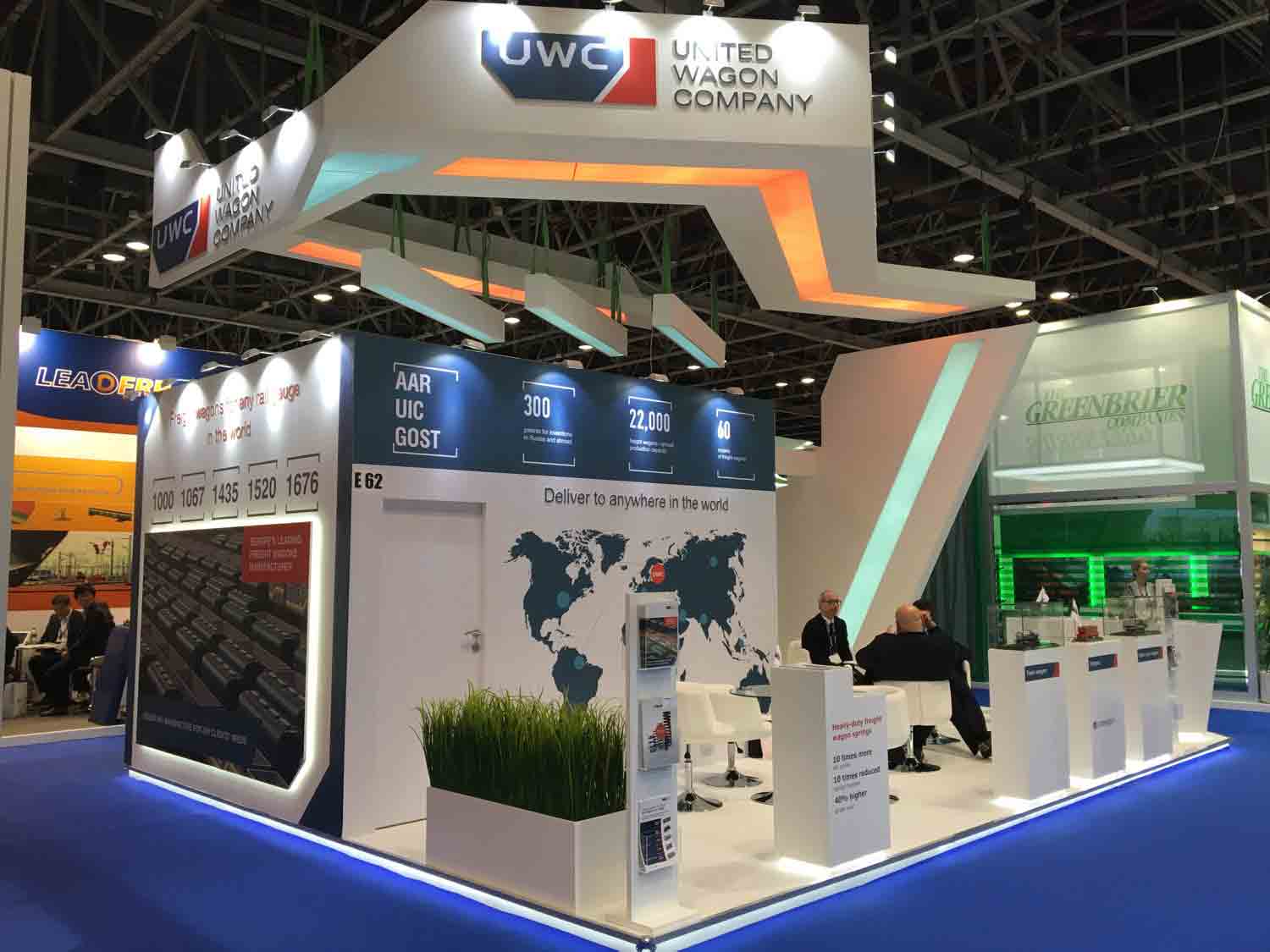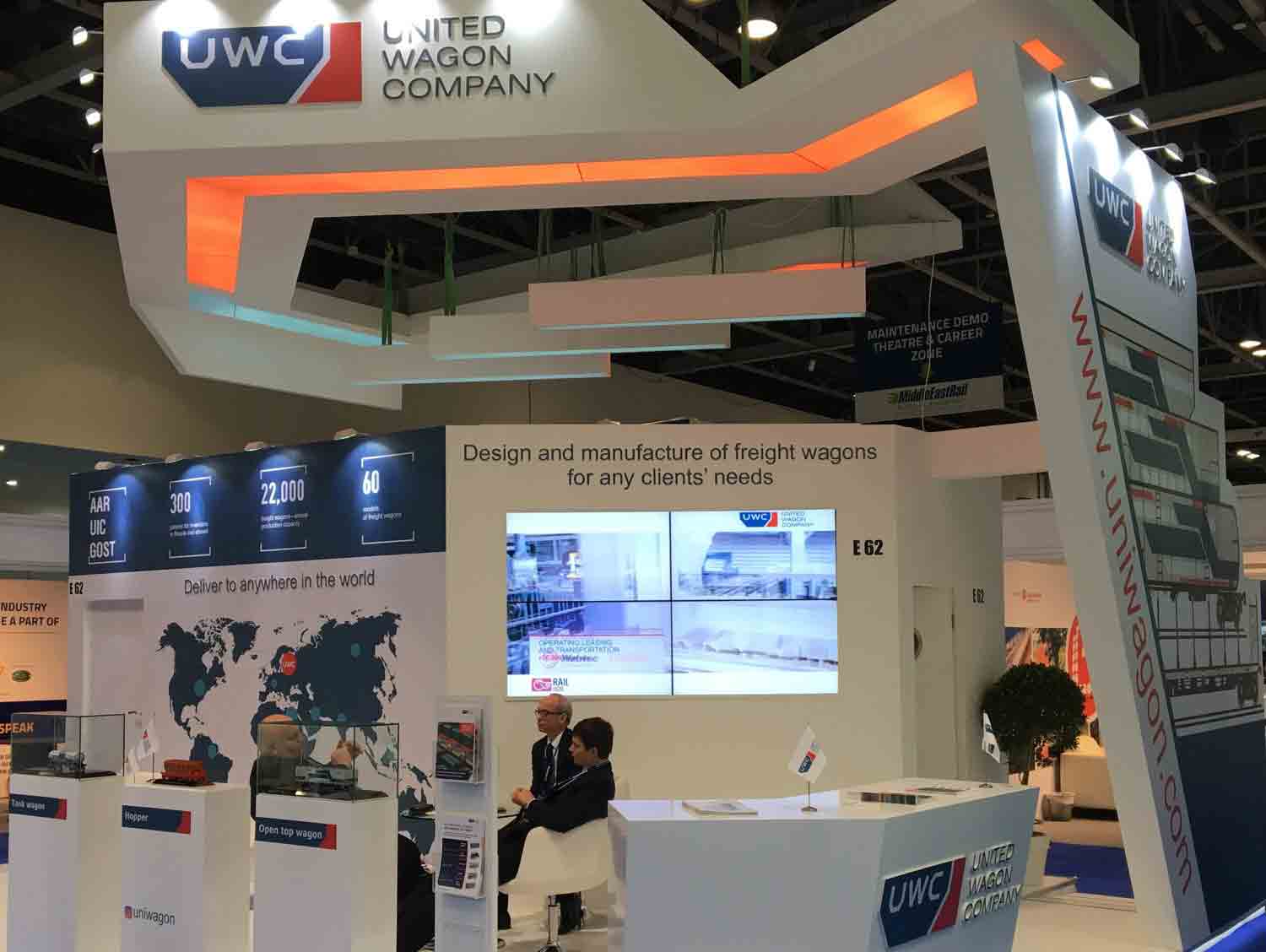 GET ALL SERVICES FROM ONE EXHIBITION AGENCY
CONCEPT
DESIGN
BUILDING
CONTROL
LOGISTICS
THINGS TO CONSIDER BEFORE EXHIBITION STAND BUILDING IN SPAIN
Each and every trade show is organized for companies and brands to attract as much attention as possible and create a buzz. There a few ways to achieve that. Before ordering an innovative exhibition stand design and construction in Spain consider what we can offer to you:
Surprise your visitors with the best exhibition booth design which will stand out among other stands. People will be curious to see your display and more visitors will come your way;
Build the largest fair stand in Spain and we will make even the journalists talk about you;.
The best way to present your innovative product at the exhibition. It is guaranteed to attract the attention of visitors to your exhibition stand, especially at the exhibition in Barcelona;
To get a WOW effect, we will organize a colorful event for you at your fair stand. And if you let us raffle off valuable gifts for your visitors, even more visitors will be happy to mark your exhibition booth.
We know how to attract a crowd to your event.
We provide an exhibition project management service regardless of the size of your project. It includes:
Exhibition stand design;
Extra services to make your trade fair memorable for your colleagues and partners in Spain.
Maverick GmbH is one of the best stand builders in Barcelona, Madrid and Spain in general. We promptly connect to your project, and are responsible for the quality and delivery terms. Our team supports you at every project stage.
REALIZED PROJECTS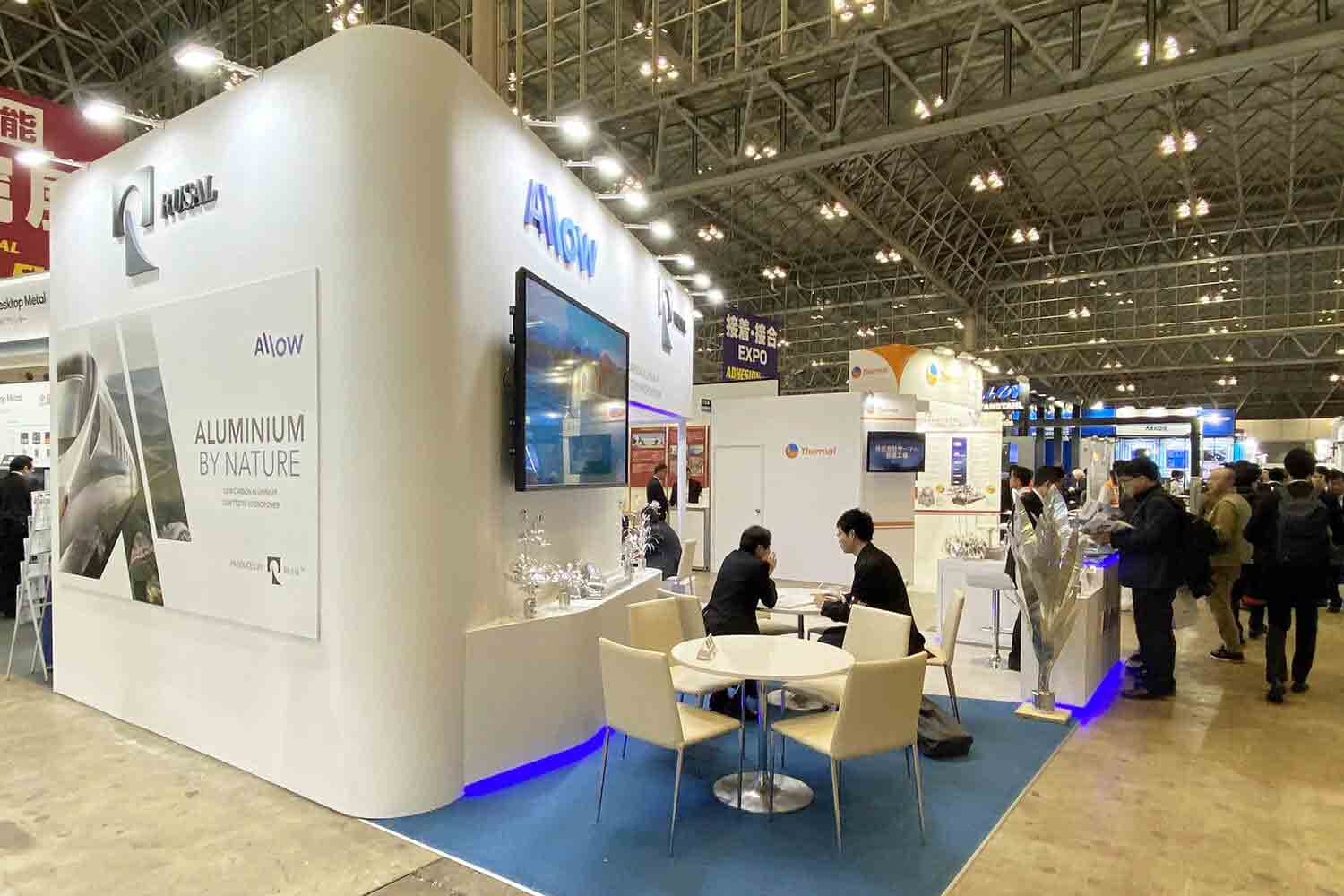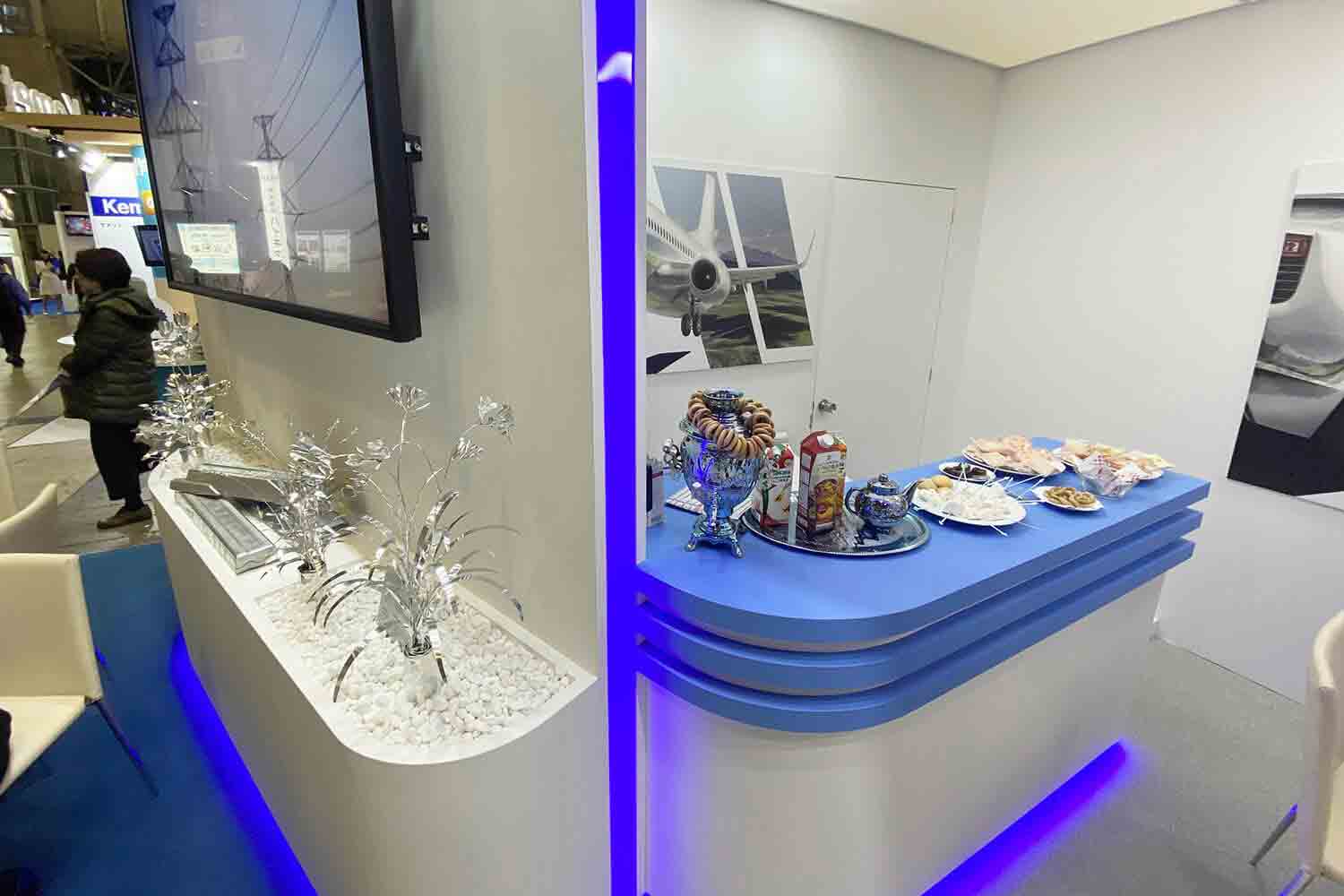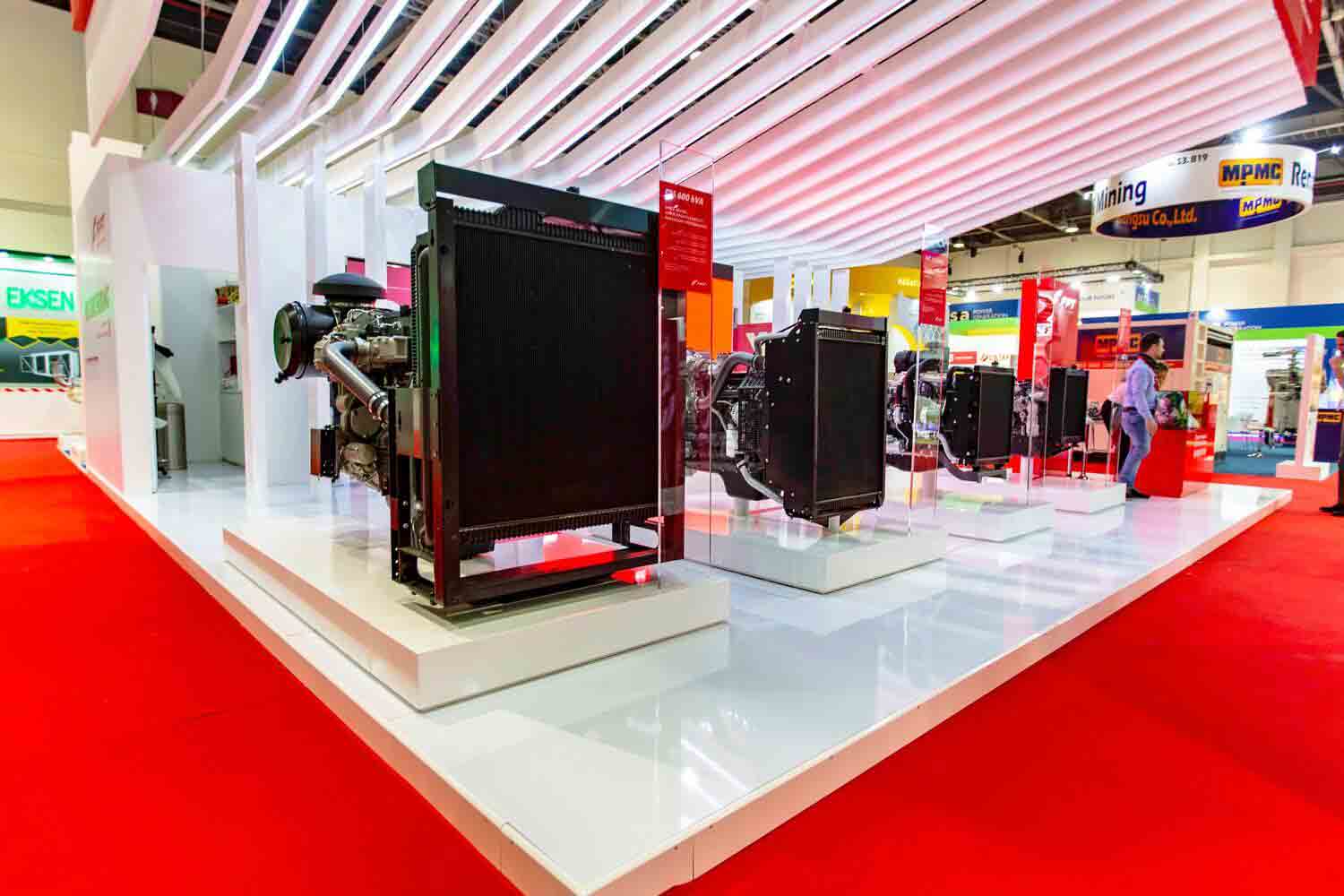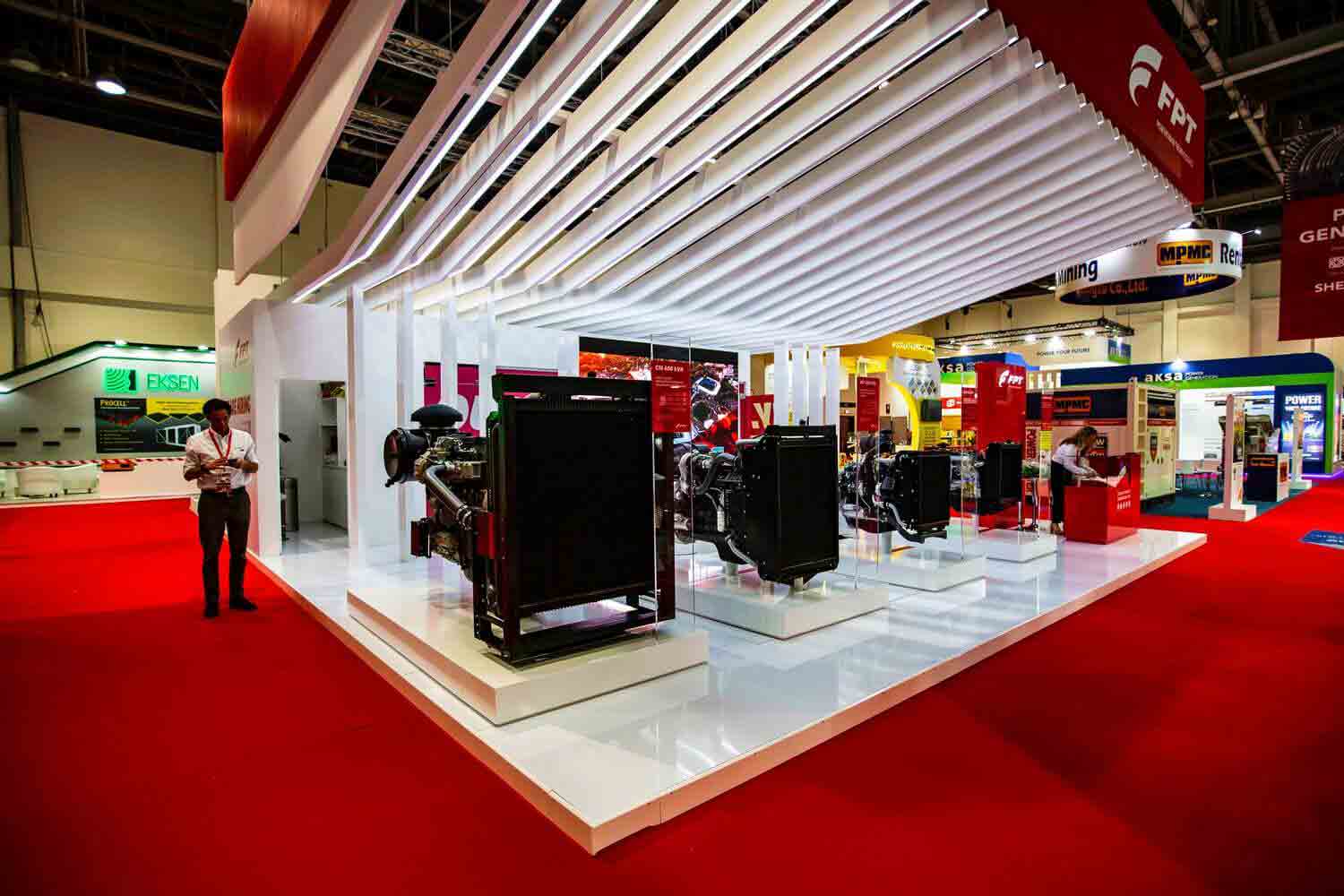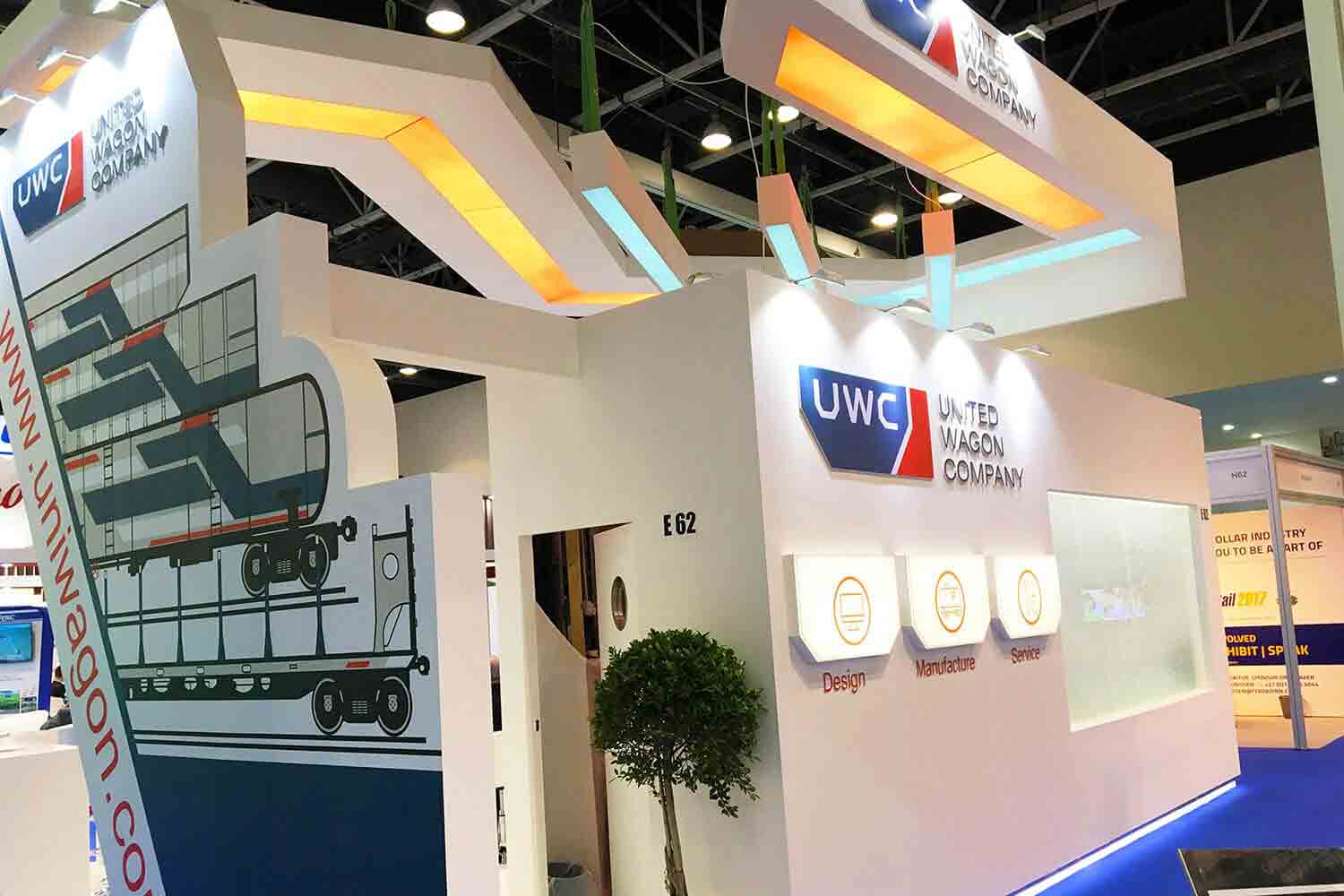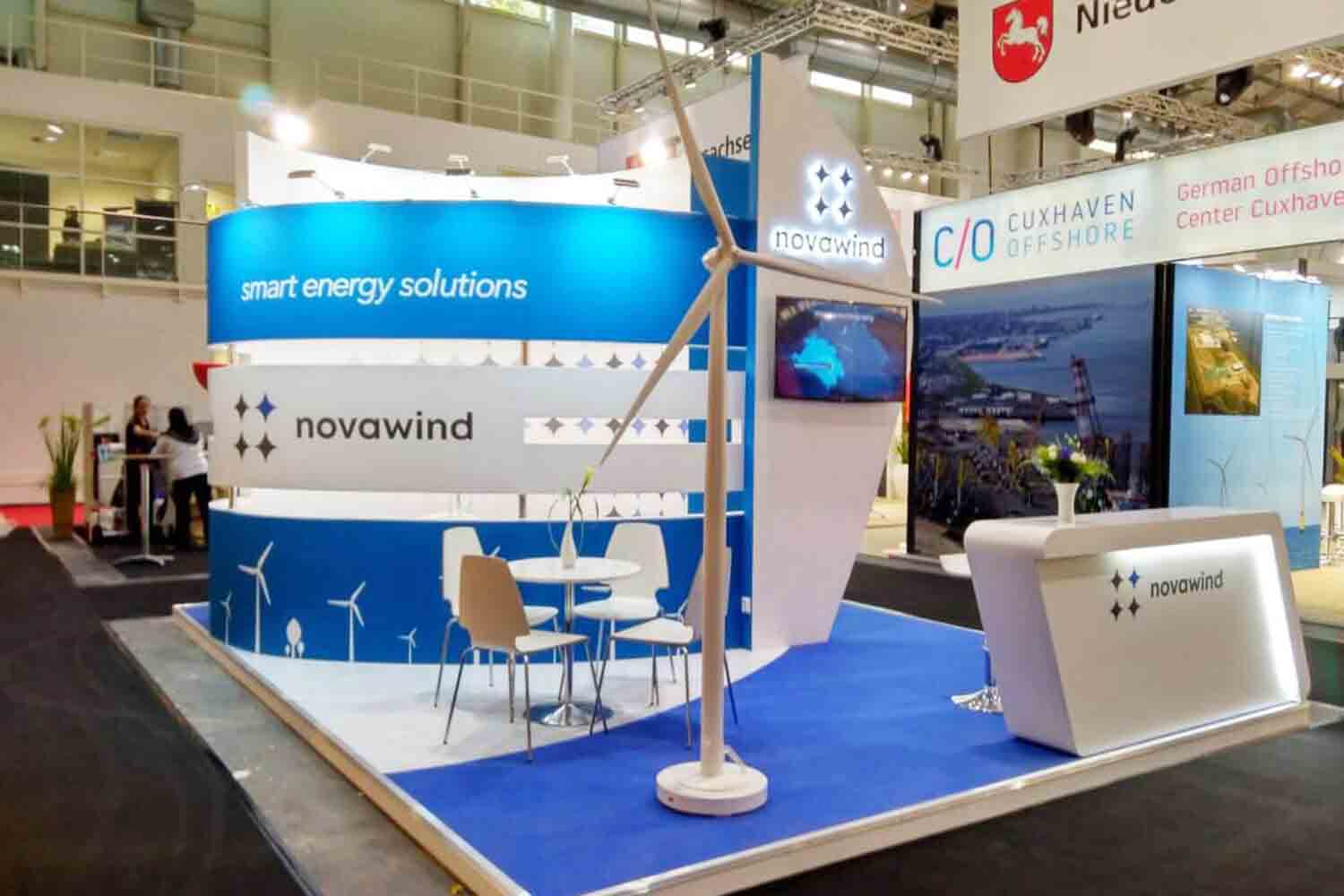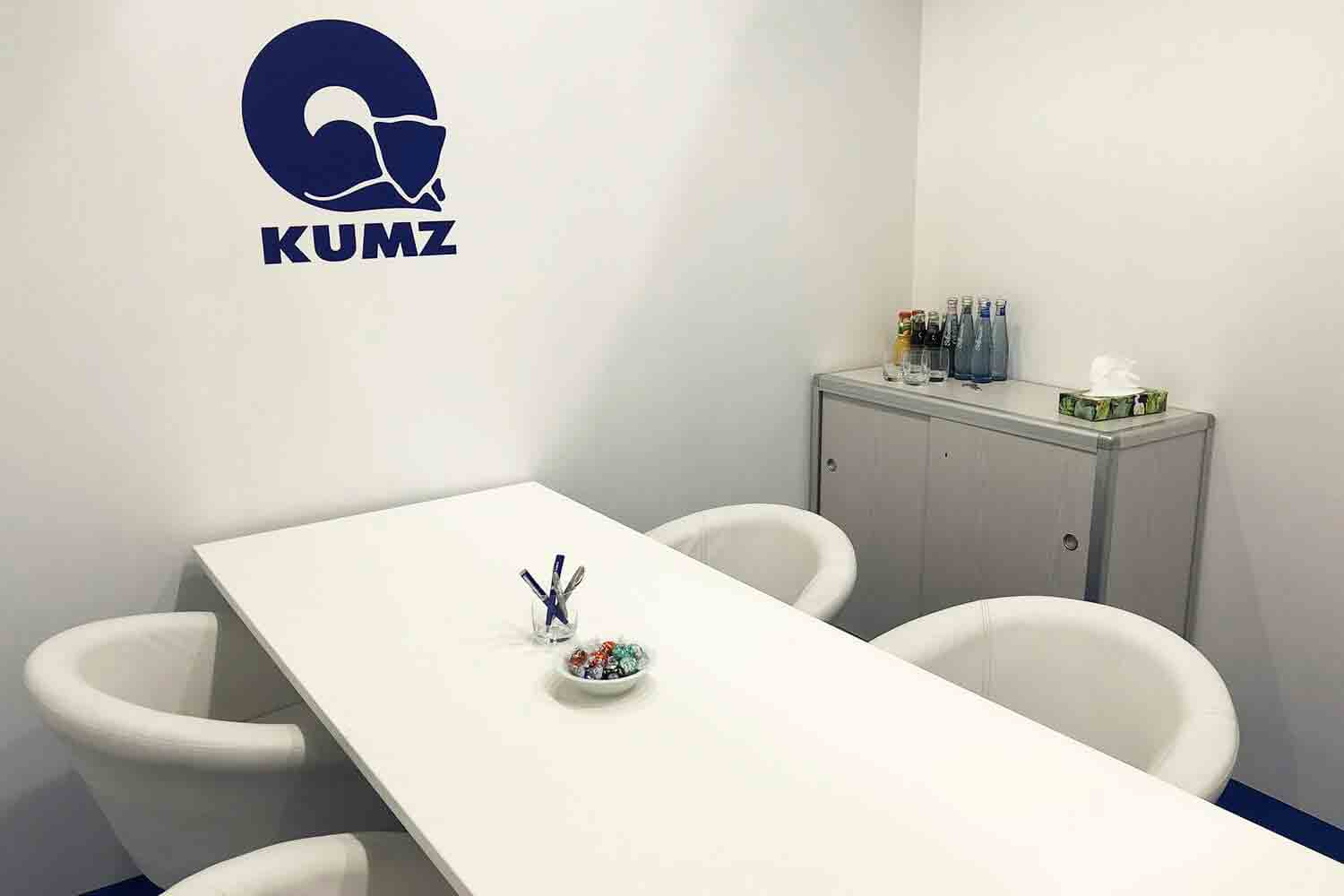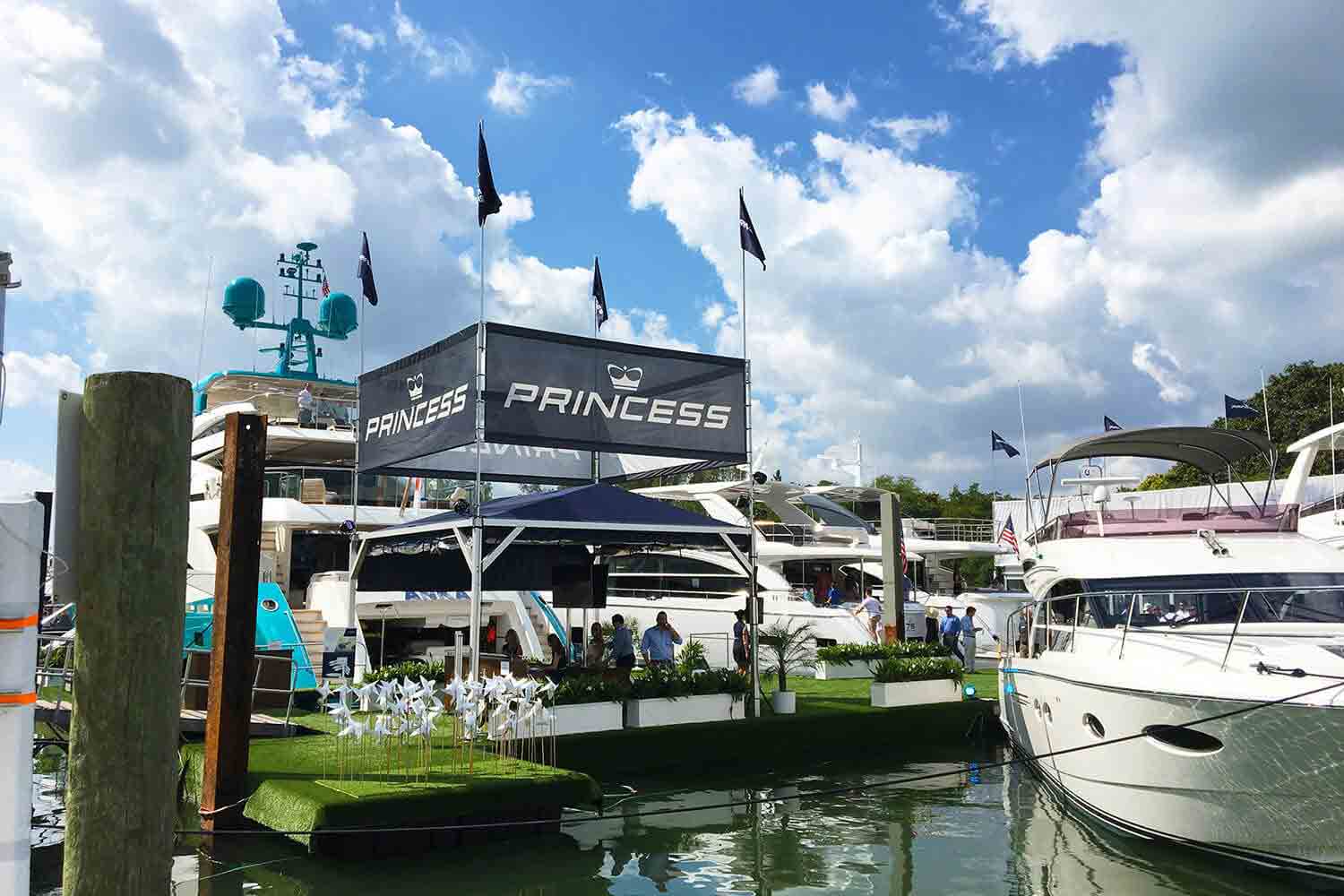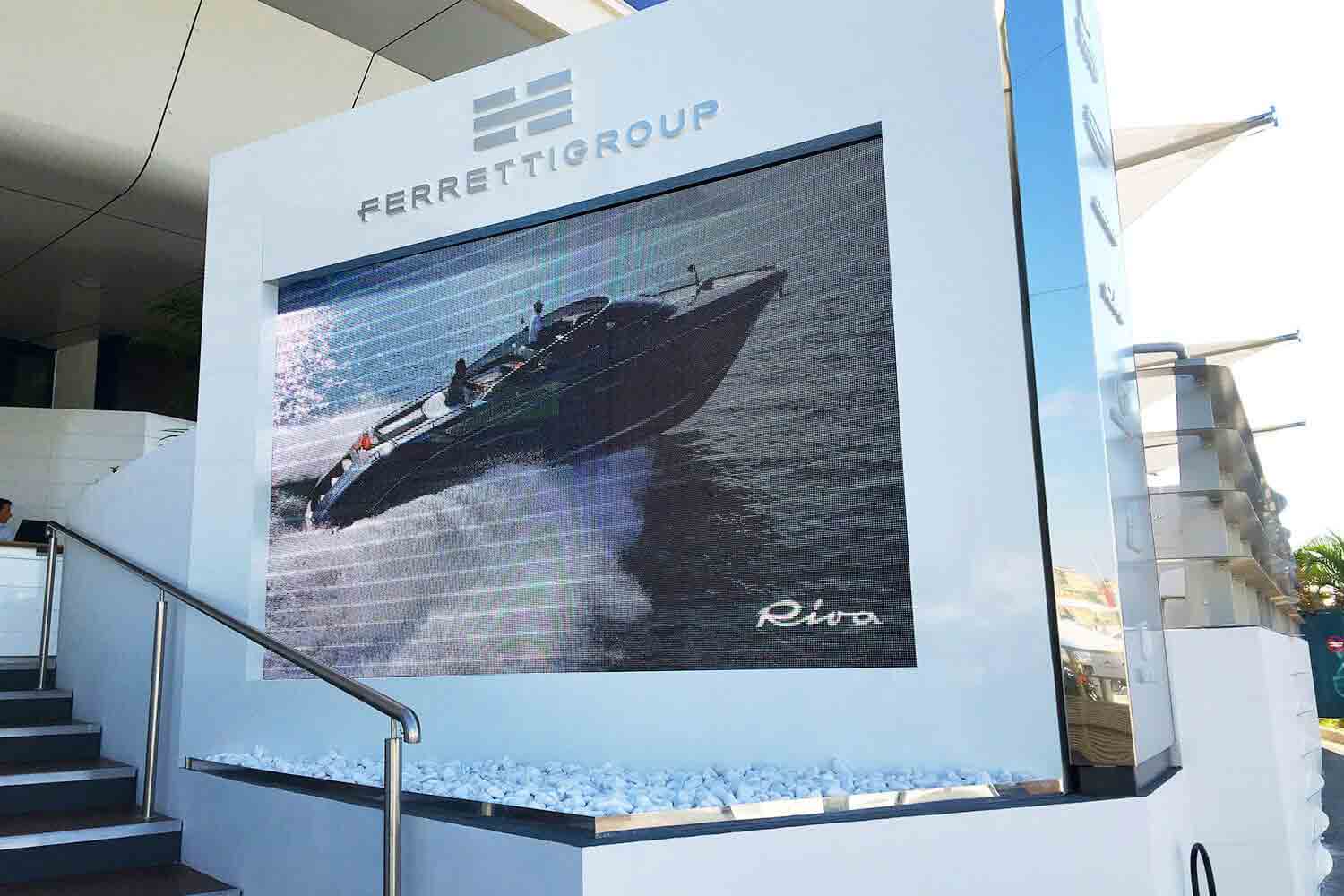 GOOD REVIEWS FROM OUR CUSTOMERS
WHAT DO YOU NEED TO START WORKING WITH MAVERICK GMBH – EXHIBITION STAND CONSTRACTOR IN SPAIN
Contact us in any convenient way. We are online at all times. You could also use a messenger on our website. If there is no answer it means that we have different time zones with you. Just leave a message and we will call you back at the earliest. We always promptly reply to our clients and partners.
Tell us in which city of Spain (Barcelona, Madrid, Bilbao, Valencia) you require a stand builder. Did you choose the suitable expo yet?
Inform us about the size and type of your trade show booth.
We will offer you a creative stand design then and will prepare an approximate estimate of your participation in the exhibition in Spain.