There is a real race for visitors' attention when walking through exhibition halls. And since all is fair in war there are different tools used: creative exhibition stand design, drinks and snacks, interactive events, free pictures from professional photographers, possibility to test the products, and so on. Each of the listed above plays its role and can be used for a specific goal. Thus, there is always a choice of method leading to the results needed.
Why it is so important to think about trade show booth lighting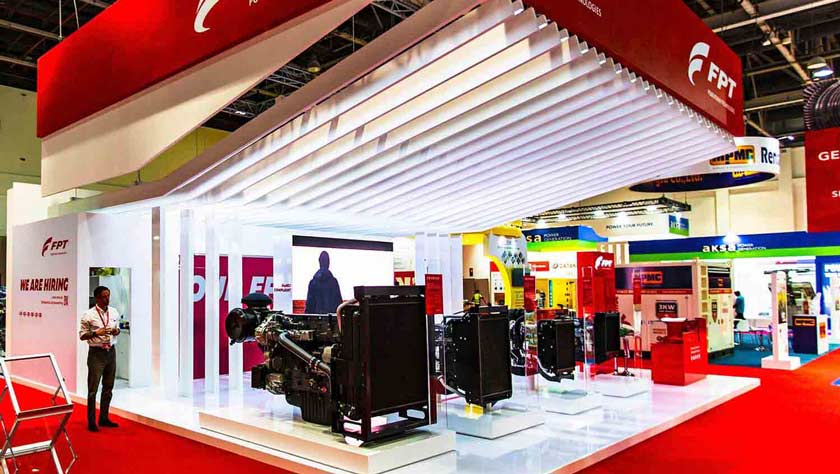 There is an integral part of any exhibition stand – the light. It often plays a key role and one has to consider different factors. The main task of a good trade show booth lighting is to raise its effectiveness, brand awareness and leave a mark in the memory for some time. Spot lights and LED lighting will help us solve these tasks.
The look of the lights and lamps is surely important. But we are to remember about the principal – their layout. Due to the light sources layout we resolve our tasks.
It is also recommended to plan more lighting than less. We can always remove something but it would be pretty complicated to add more light during the trade show.
Different lighting systems are used to highlight various exhibition stand zones:
Lighting can create the right ambiance for your brand

A correct number of lamps and color temperature create the right atmosphere at your exhibition booth. Besides attracting clients or partners we always remember to make our guests feel comfortable, right? Imagine: a cozy coffee shop, calm evening, the smell of a good coffee and spices and the main component – low light. You will always want to come back to such a place and you'll remember it with pleasant emotions. When designing a trade show booth for our clients its comfort and pleasant work conditions are our key task.
How do you attract attention to your brand?

A visible backlit 3D logo is a must have of any exhibition display. This branding element has an important function – such a trade show booth immediately becomes visible from afar.
Ultra thin LED light box is a perfect solution for graphics on the exhibition stand. It looks stylish and bright and it is affordable – this is why this kind of advertising is so popular.
Dynamic light help to stand out among competitors in a great and approved way. Randomly moving light rays will grab attention to your trade show booth. Laser or LED projectors serve this goal perfectly.
It is better to use lighting as a part of your branding design. All elements have to be interconnected and transmit harmony on your exhibition booth. Then the top effect of a trade show participation is guaranteed!
And, when your exhibition display is duly noticed by visitors, it is crucial to highlight your products. Clients have to see your main offer, your advantages. Designers' research say that clients are more attracted by lit and light spaces, especially if the walls are duly lit, too.
Now let's talk about the types of the exhibition lights we mentioned above: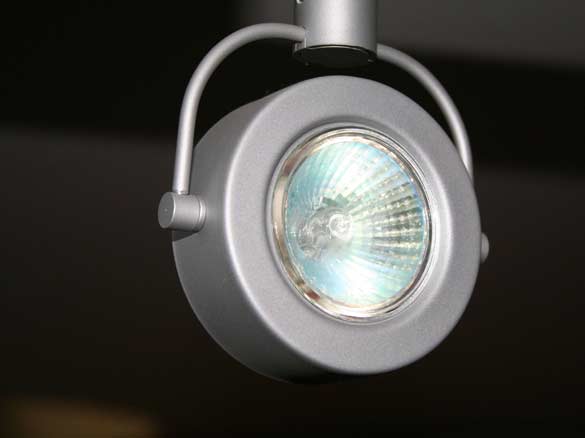 Spotlights
This kind of lighting is definitely one of the most practical. They are compact and take little space on your exhibition display. They are pretty powerful as for their size and they give much light for certain areas of the trade show booth. Also, they are universal – you can use them to highlight a banner of a product or the walls. You can definitely highlight all the details you want to expose using the spotlights.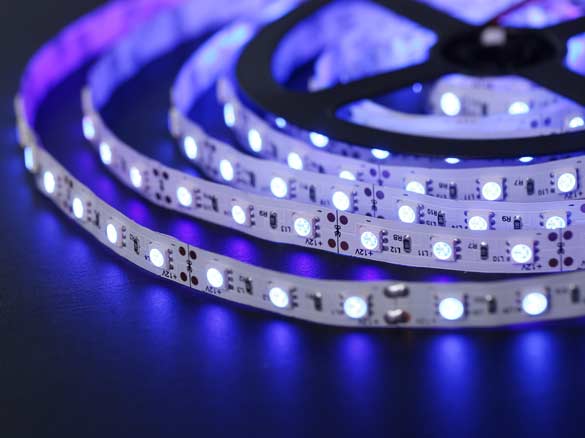 LED strips
Such stripes come in different size as a flexible ribbon/stripe with built-in LED inside. Such LED stripes have an adhesive base and can be easily fixed in any spot with additional tools. Another advantage is that you can control brightness and light emission. As well as combining different colors.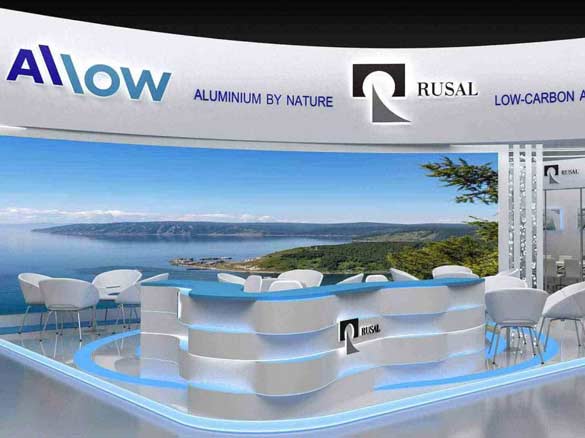 Backlights
Backlit graphics was not as popular in the past as it is now. Multiple exhibition stands use backlights to catch attention, underline their style and create an ambiance. Such lighting type is not expensive and plays on your side during the trade show. Light can help to brighten the entire trade show display and will help you to differ favorably among the competitors. When you want to add volume and texture to your graphics use lighting. Don't be afraid to experiment with light and you will see how different the result can be!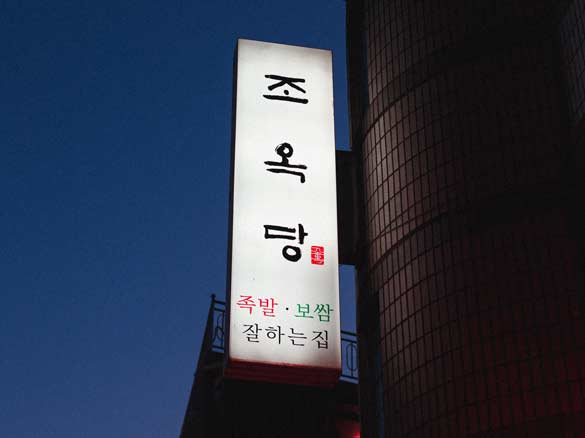 Banner Lights
For backlit banners we also use LED stripes since they are so compact and can beplace in front of the banner, providing excellent illumination. The most important notice here is the printing quality. If the banner is not printed well then the lighting will underline all the defects. But if the printing is professionally done and moreover the banner is large then your exhibition display becomes visible from afar and attracts many visitors.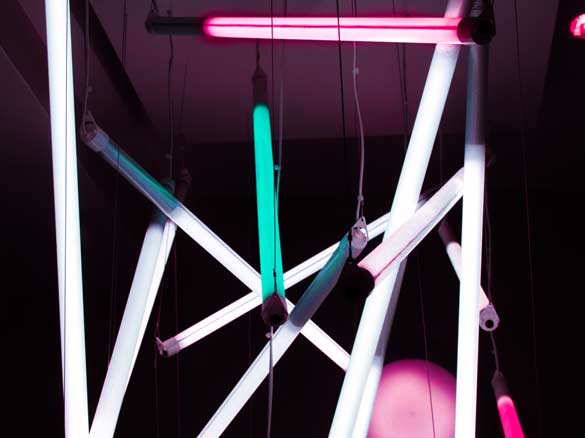 Fluorescent lamp
This lighting type is used much more rarely. These lamps have certain disadvantages, , for example:
Change color
The design is not as nice as other lamps have
They are fragile
They need to be recycled
When the temperature drops or the voltage drop happens they stop functioning
This is why more often the choice falls on the modern lights.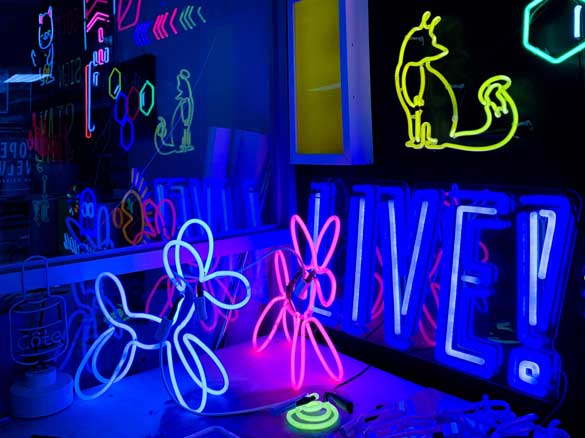 Neon lights
This stylish light type will be trendy some more years to come. It has some real advantages:
The light is pretty bright and catches the attention immediately
Intense smooth light which is visible from afar and is not blinding at the same time
Neon tubes are flexible and can be shaped of any shape.
These lights do not heat, 40 degrees is their maximum so they are much more fireproof than other lights.
So, despite its expensiveness such lighting type can become a perfect addition to your exhibition stand design and cause the WOW effect.
Conclusion
Lighting plays a key role in the exhibition booth design. We recommend not to save costs on lighting because the perception of your brand depends on it, too. It is important to think about lighting as well as we think about stand design and size and layout. All should be interconnected and this is the way you will achieve your goals.