Exhibition stand builders for your trade show in Dubai
We are exhibition stand builders in Dubai for your international trade show. We build the most impressive exhibition stands for your company. As an international exhibition stand supplier, we provide services to companies:
comprehensive expo project management;
creative design of exhibition stands;
turnkey production of custom exhibition stands;
production of modular exhibition stands;
implementation of double-decker exhibition stands;
construction of a country pavilion for road shows;
printers to create the highest quality exhibition graphics;
safe installation and dismantling of exhibition stands; quality catering in Dubai;
marketing to develop a strategy to attract visitors to your trade show booth in Dubai;
digital marketing plan for attracting visitors to your stand.
Every year no less than a hundred different trade fairs are held in Dubai. Dubai exhibition centers attract visitors from different countries. A creative exhibition stand building in Dubai is a guarantee that your marketing efforts will pay off. What would be a successful exhibition and to establish your brand – you need to attract a sufficient number of potential partners and customers. A bright and unconventional exhibition stand that is impossible to pass by will help you with this. Our goal is to build the best exhibition stand for you.
We have been working with turnkey exhibition stands for over 10 years, so you can count on quality and the best service for your participation in international exhibitions in Dubai as an exhibitor.
Dubai exhibitions are among the best exhibitions in international business, and 2020 specially built Dubai Trade Center proves it. 438 hectares of exhibition space and a convenient location near Al Maktoum International Airport will only attract visitors from all over the world. Participation in international exhibitions in Dubai will take your business to a whole new level.
Maverick is one of the stand contractors in Dubai that has earned the good trust of customers, whose reviews you can find on Google Maps and Trustpilot.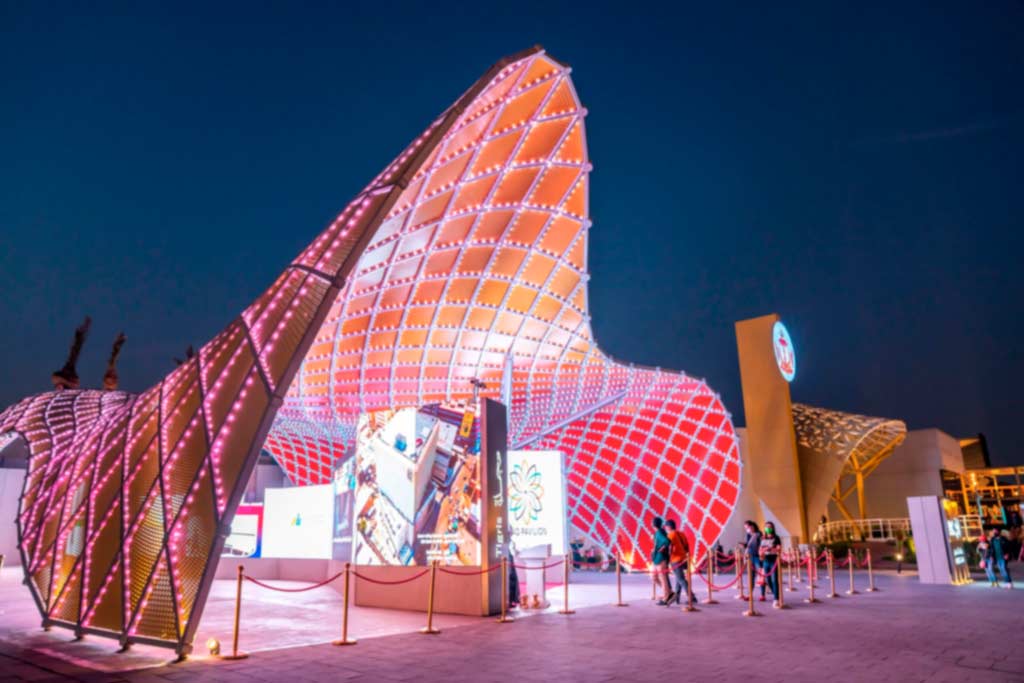 EXHIBITION TURNKEY SHOW CREATOR IN DUBAI
The purpose of any exhibition stand is to attract the attention of visitors. In the first place, an exhibition stand is marked by its size. It is this parameter that determines the cost of the entire exhibition structure. Therefore, the first thing to decide when taking part in a trade show in Dubai is to choose the area you plan to rent at the exhibition center. The optimal size starts at 30 sq. m.
Once you have chosen the necessary space for the exhibition, you need to decide on the creative exhibition stand. The design of the stand is elaborated on the basis of the goals that the company plans to achieve by participating in the international exhibition in Dubai. Next, you need to find exhibition stand contractors in Dubai.
The Maverick team will undoubtedly help you in developing a unique and creative design, as well as in the construction of the booth itself in Dubai.
You won't regret choosing Maverick GmbH as an exhibition show builder with turnkey exhibition stands in Dubai. We provide Overall Exhibition Management Solutions And Services:
our head office is located in Germany;
we have been working on the market since 2013;
we provide exhibition consulting services all over the world;
we speak six languages;
we provide you with a comprehensive exhibition consultation;
the most modern manufacturing;
everything from one source;
we manufacture custom-made furniture for exhibitions;
we create a customized range of exhibition stands in Dubai, UAE;
provide timely and high-quality exhibition stand construction;
we are engaged in the safe and environmentally friendly disposal of exhibition structures after the exhibition;
provide cleaning services; provide additional services for your exhibition in Dubai;
we provide storage services for your exhibition constructions at our warehouses in different countries of the world.
If you have built with us an exhibition stands in Dubai, but plan to participate with it in other international exhibitions in UAE, we will take care of the storage of your exhibition stand, reconstruction, as well as its transportation.
Additionally, we can take care of its installation and dismantling at other exhibitions in which you plan to participate. Thus, you save money and time on the construction of new stands and can quickly prepare for participation in the next, strategically important for your event, no matter what city they are located in.
Our marketing specialists will also be able to offer you and implement unique digital events in advance, which will help to attract the maximum number of potential partners and clients to your stand.
We also do comprehensive exhibition consulting and project management in Abu Dhabi. If you are planning to participate in an international exhibition in this city, we will be happy to support you. Contact us if you are planning to look at exhibition stand builders in Dubai or Abu Dhabi.
GET ALL SERVICES FROM ONE EXHIBITION AGENCY
CONCEPT
DESIGN
CONSTRUCTION
CONTROL
LOGISTICS
SAFE PARTICIPATION IN THE INTERNATIONAL EXHIBITION IN DUBAI IN RELATION TO COVID-19
Major international exhibitions in UAE are organized according to the latest standards of safety and health:
all events are thoroughly cleaned before, during, and after the event. This ensures the highest standards of hygiene and cleanliness;
continuous disinfection throughout every event, with special attention to the cleanliness of doors, handles, restrooms, and food and beverage areas;
additional handwashing facilities and hand sanitizing stations throughout the exhibit areas are provided at all events;
all events use contactless registration for attendees, including the availability of online registration;
limited participant density is maintained at all events in accordance with local venue rules or other appropriate guidelines;
physical distance will be maintained through the use of floor markings on the fairgrounds and appropriate signage;
all participants will use personal protective equipment;
all activities are conducted in accordance with the recommendations of the appropriate health authorities for screening participants. This includes checking the temperature of everyone upon entry with a heat scan or other verification processes.
All exhibition organizers adhere to the official recommendations of the government and local authorities.
MAJOR EXHIBITING CITIES IN UAE
Dubai
CONDITIONS FOR PARTICIPATING IN INTERNATIONAL EXHIBITIONS IN DUBAI, UAE DURING COVID-19
All travelers entering Dubai need to download the COVID-19 – DXB Smart App (Apple App Store or Google Play Store) and register in advance.
Entry from high-risk areas is only possible after digital registration.
Vaccinated visitors and exhibitors are exempt from quarantine.
Only 5 vaccines are recognized in the UAE.
List of countries allowed to enter UAE: The 'green' list.
A list of vaccines that are recognized in the UAE: vaccines' list.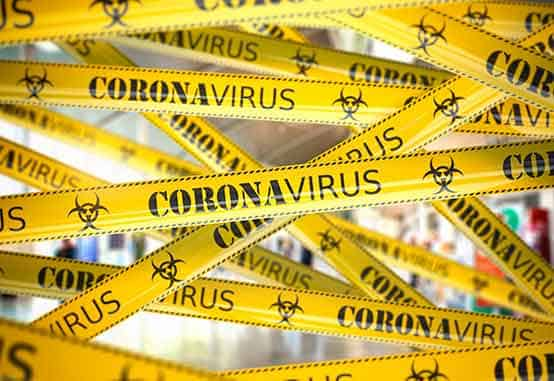 LOOK AT THE EXHIBITION STANDS WE HAVE BUILT IN DIFFERENT COUNTRIES
WHAT YOU NEED TO START WORKING WITH MAVERICK GMBH – AN EXHIBITION STAND BUILDER IN DUBAI
You can contact us in any way that is convenient for you. We are always in touch. Use the messenger you're used to or write to us on Facebook. Start a chat with us on the website. You can also call us, but if you're in a country with a different time zone, we may not answer your phone right away. If that's the case, it's probably late at night. If this is the case, we will definitely get back to you as soon as possible. We always respond quickly to our customers and partners.
Let us know at which exhibition in Dubai you would like to book an exhibition stand construction. And also if you need exhibition project management service. Among the popular exhibition centers in Dubai are the Dubai International Convention and Exhibition Centre and the Dubai World Trade Centre (DWTC).
Please guide us on the type and size of your trade show booth.
This is enough for us to offer you a creative stand design and guide you on the cost of an exhibition stand builder in Dubai.
WE ARE READY TO START YOUR PROJECT
DO YOU WANT TO KNOW THE COST OF YOUR PROJECT?
SEND US THE REQUEST AND WE'LL DISCUSS IT!