THE BEST EXHIBITION STAND BUILDERS FOR YOUR TRADE SHOW IN CHINA
We are a reliable exhibition stand builders and partners in China and the rest of the world
We build exhibition booths in China. Participation in international exhibitions in China has brought desired results to business owners for many years. By ordering a turnkey exhibition stand in China, you enter the global market, opening up new opportunities for your brand. Find new partners and buyers, or explore your target audience directly under the same roof.
Almost any company can exhibit in Asia, as the exhibition business has modular and custom-made exhibition stands with a designer design for every budget. No matter your chosen structure, you need a high-quality and well-thought-out 3D plan of an exhibition stand.
Our ESBAU specialists have been in the international exhibition business for many years. They will guide your project from start to finish, from your idea to the handover of the built project.
IMPORTANT EXHIBITOR CITIES IN CHINA
HOW WE, AS A STAND BUILDER IN CHINA, CAN HELP YOU
ESBAU agency providing turnkey booth construction in China is not only construction work. It's a whole marketing department with a wide range of services that will be needed at the trade fair in Shanghai:
Project services
3D stand design with detailed visual renderings;
Our construction materials for trade show booths are safe, which is confirmed by certificates issued by state authorities in the European Union;
We maintain control of our exhibition stand builders at all stages of work;
EXPO booth components logistics;
booth set up;
daily stand cleaning service during the trade show in Shanghai;
Dismantling and disposal of the booth according to all Chinese regulations.
Institutional services:
Connection to the trade fair stand electricity, water, and fast Wi-Fi internet;
We choose and deliver the right furniture for your case;
Make custom-made furniture to order;
independently prepare all permits and other documents for stand construction in China;
rent audio and visual equipment;
Marketing services
Design layouts and produce promotional newsletters for distribution;
Provide digital invitations for your guests, as well as exhibit passes for team members;
We will include a targeted advertising campaign on social networks to attract even more visitors during the exhibition;
Recommend and implement an additional digital marketing strategy to inform potential clients about your bespoke trade fair stands at Asian trade fairs;
Extra services:
We provide international customer support for you;
Best food and beverage catering during the exhibition in China;
LOOK AT EXHIBITION STANDS WE'VE DONE ALL OVER THE WORLD today
VISUFARMA
World Glaucoma Congress 2023 | 21m2 | Rome | Italy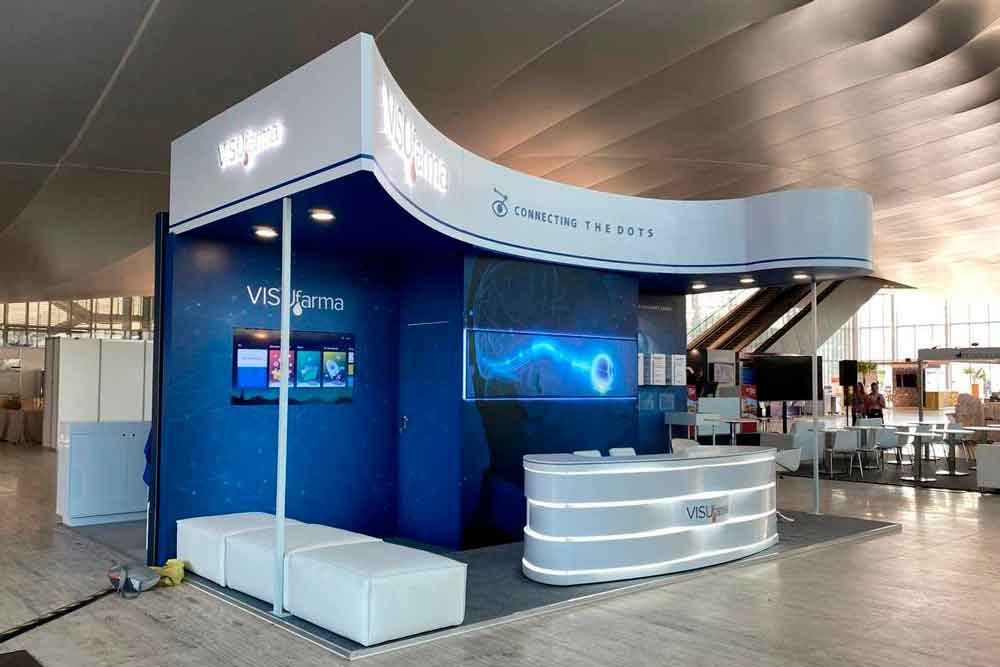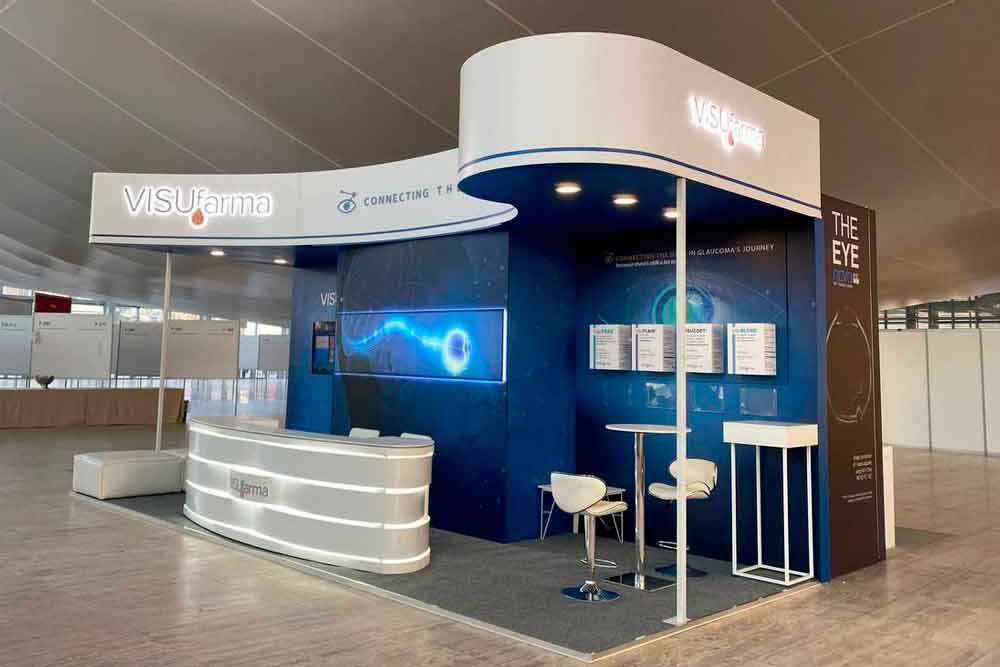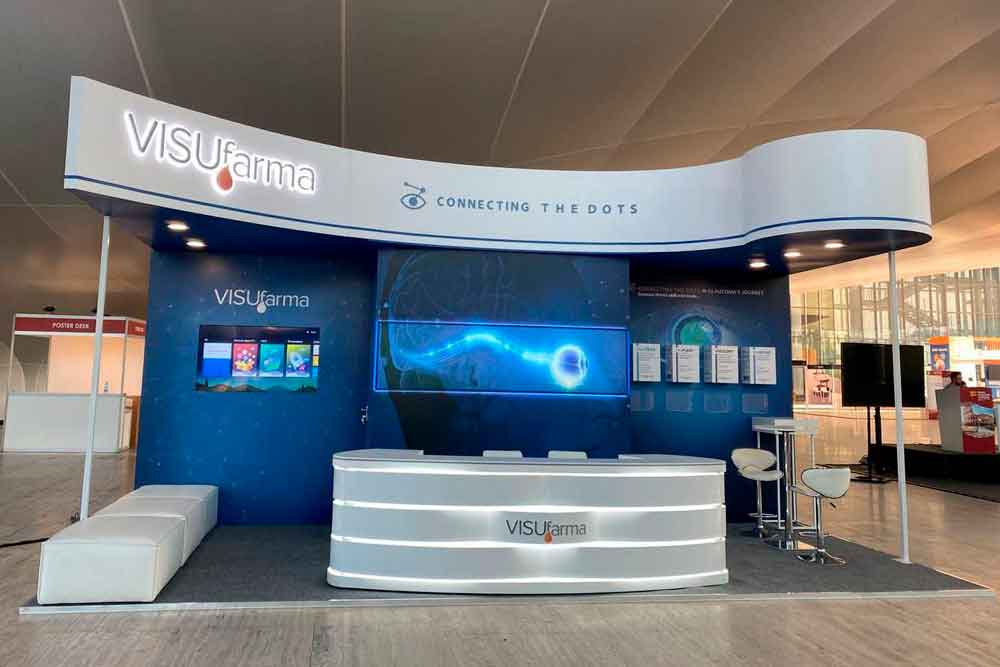 WOLONG
SPS 2022 | 150m2 | Nürnberg | Germany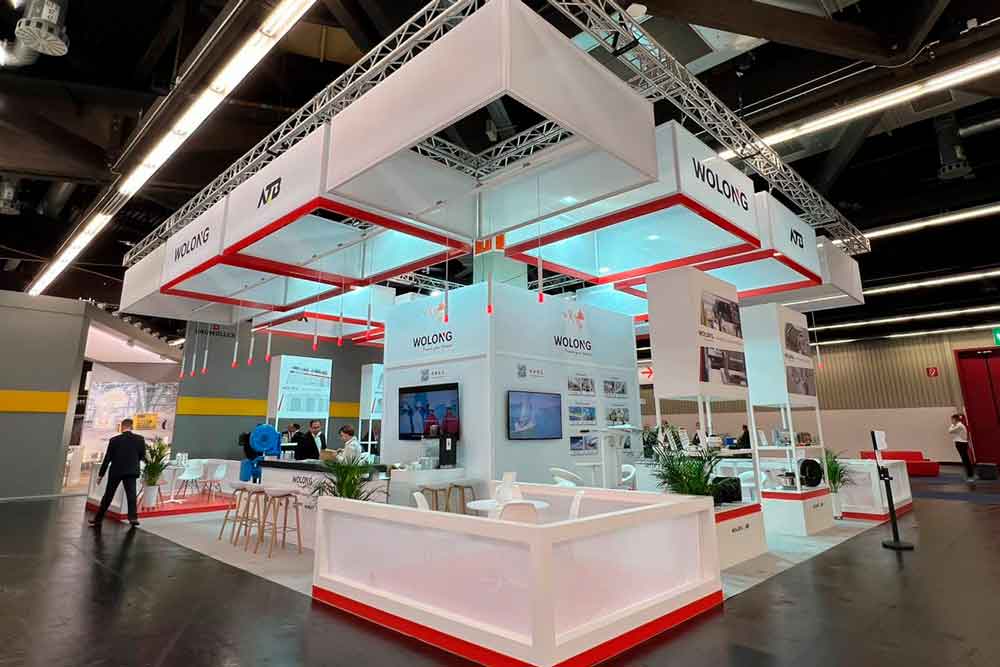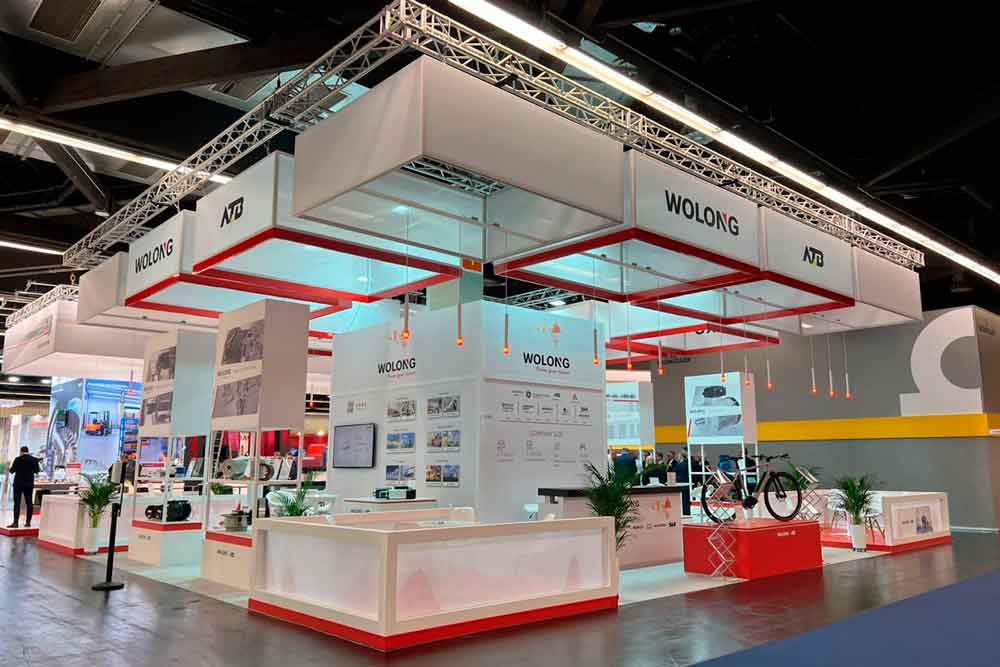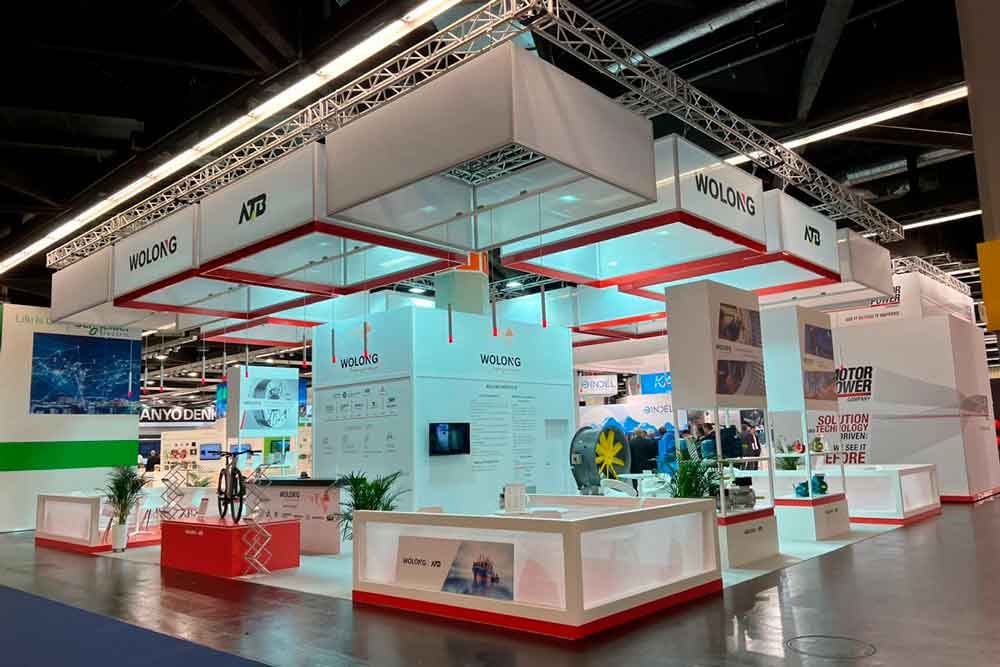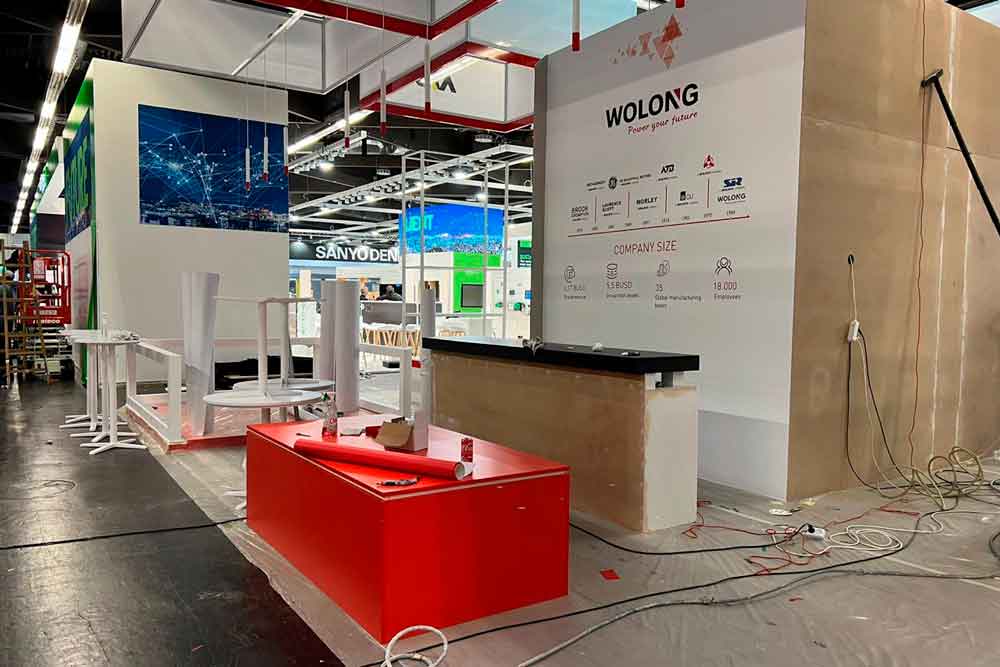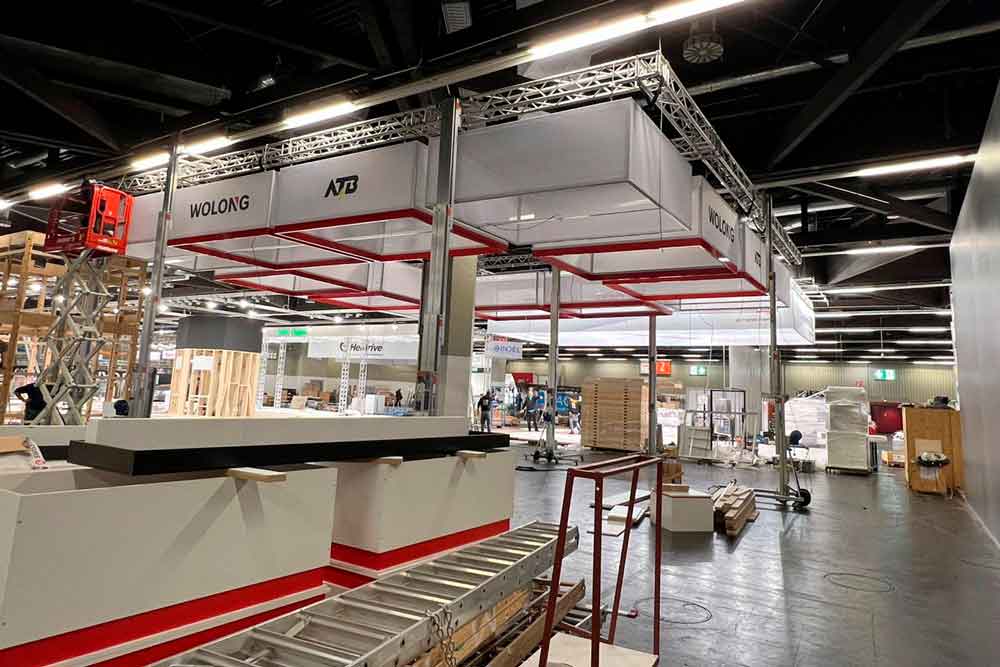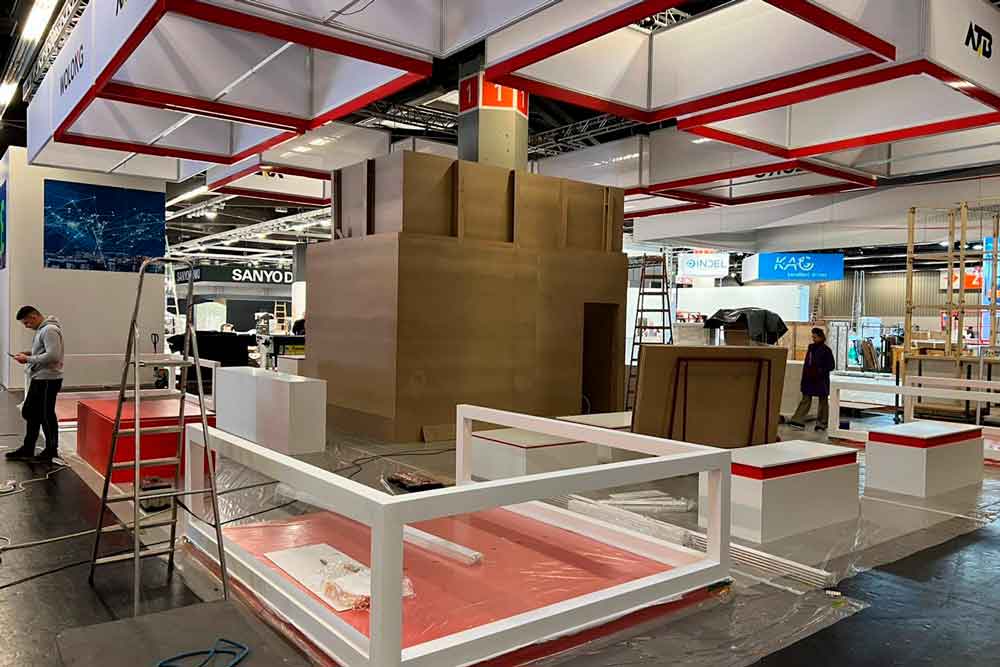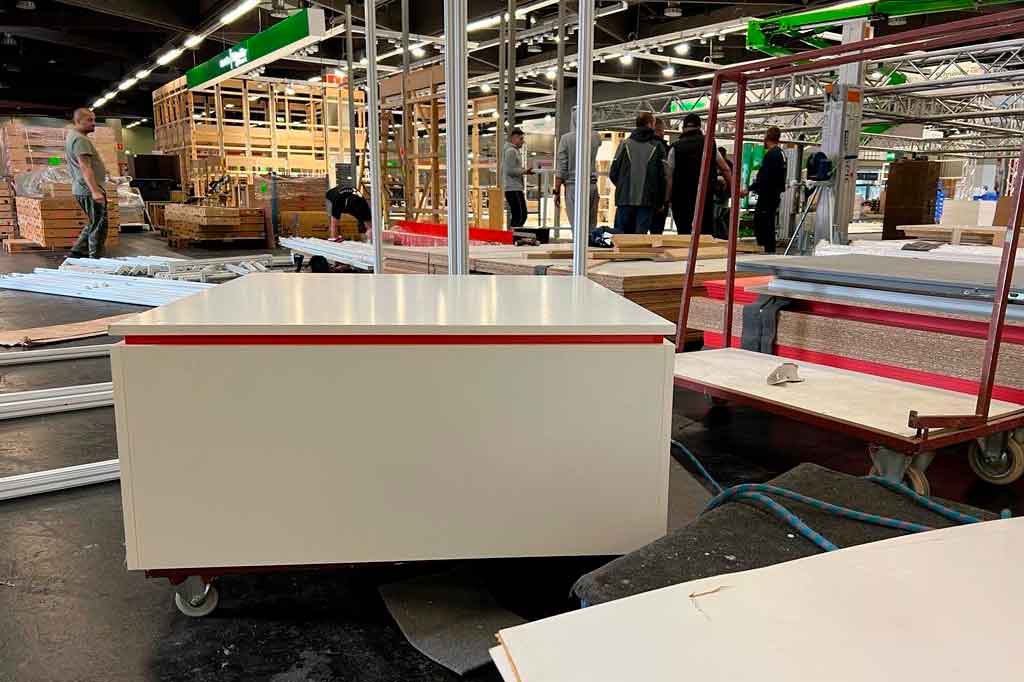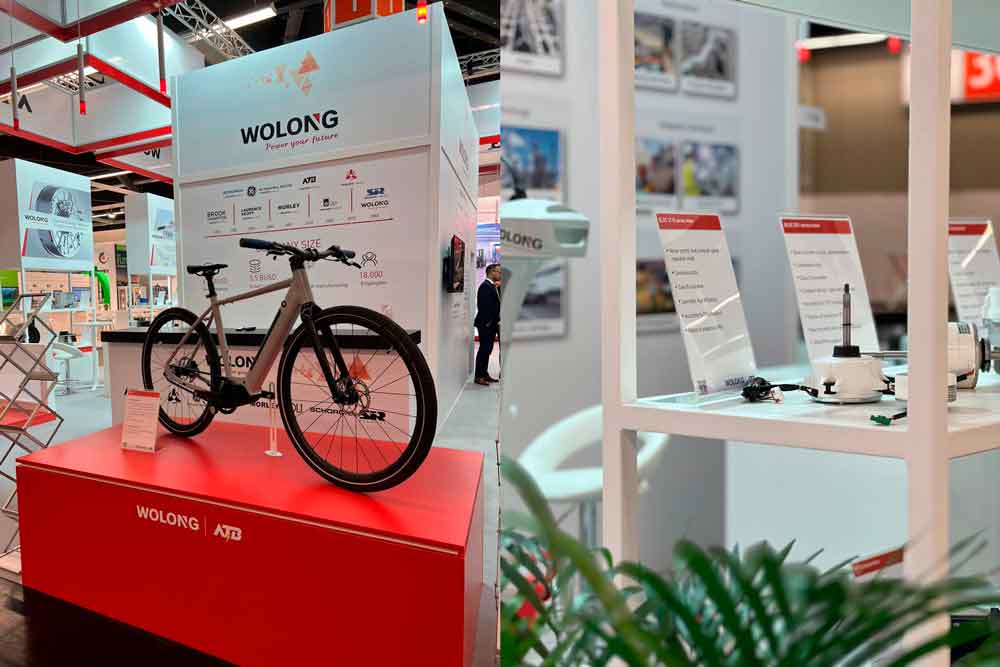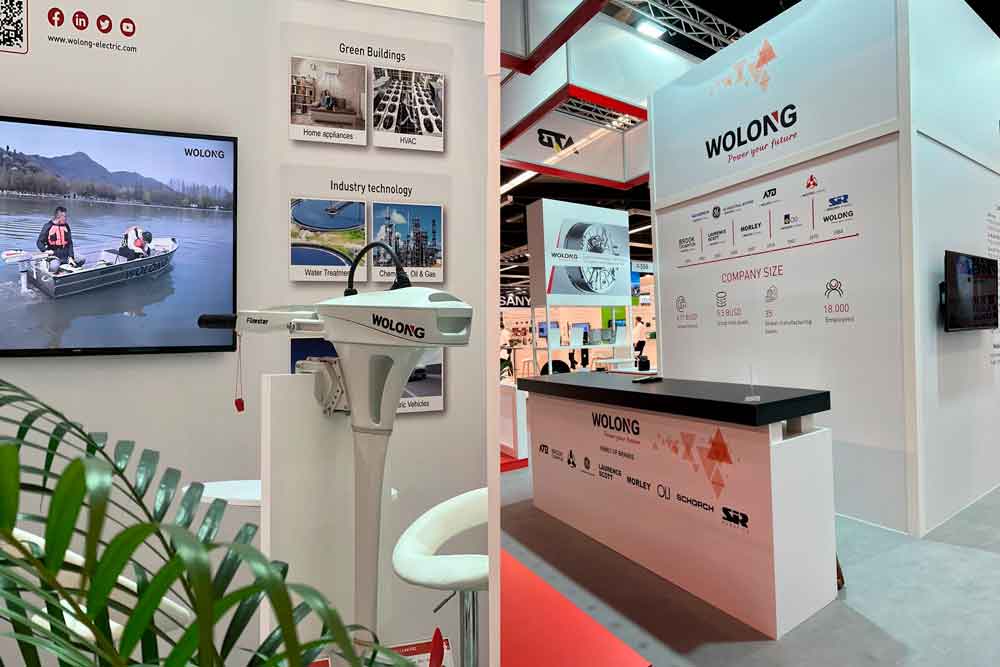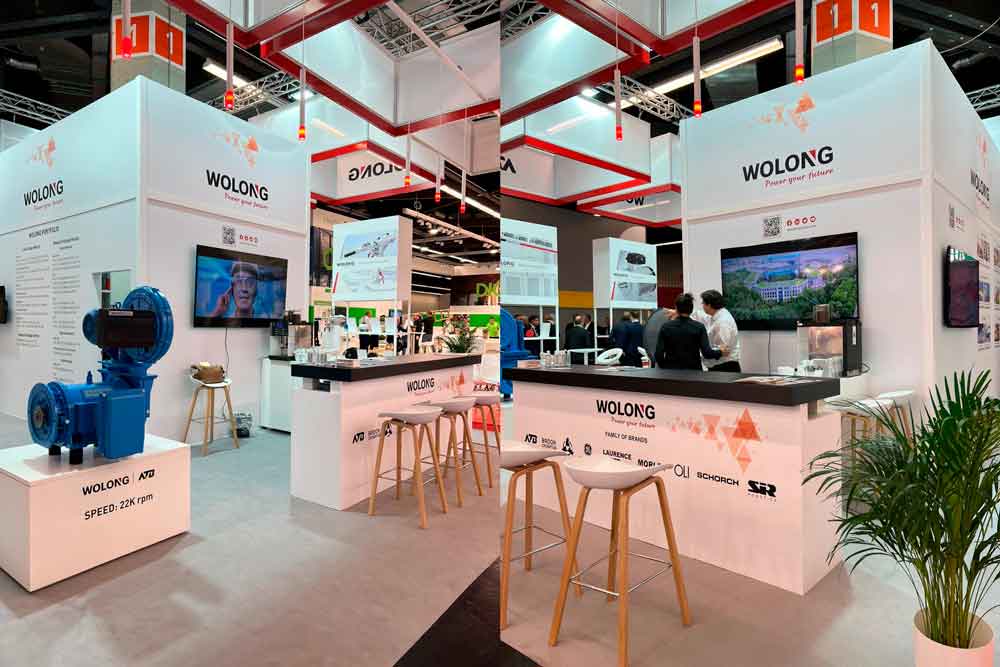 ROYAL PORCELAIN
Ambiente 2023 | 120m2 and 30m2 | Frankfurt | Germany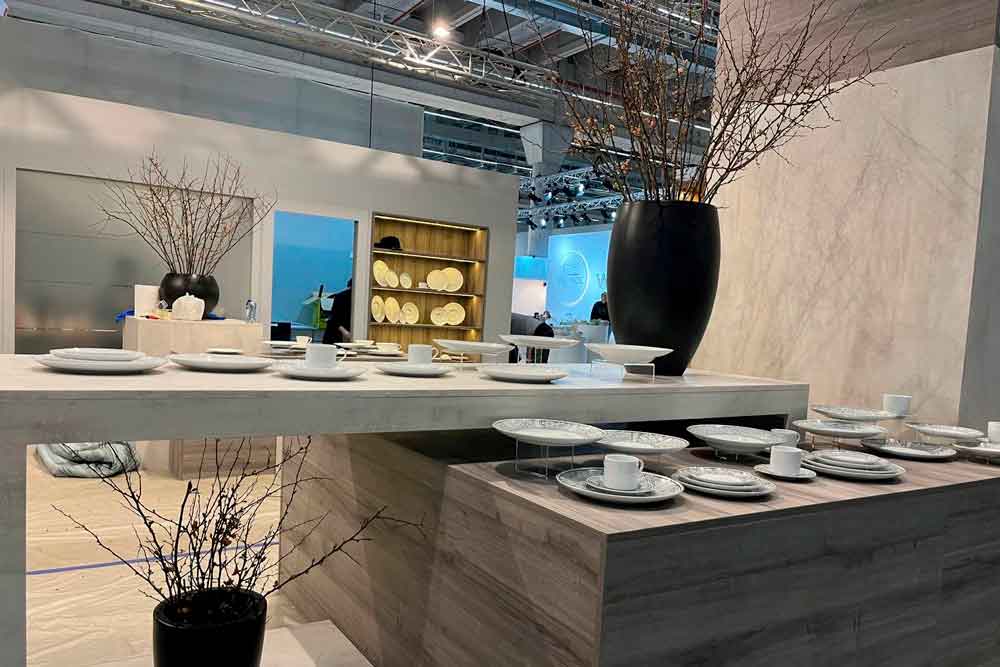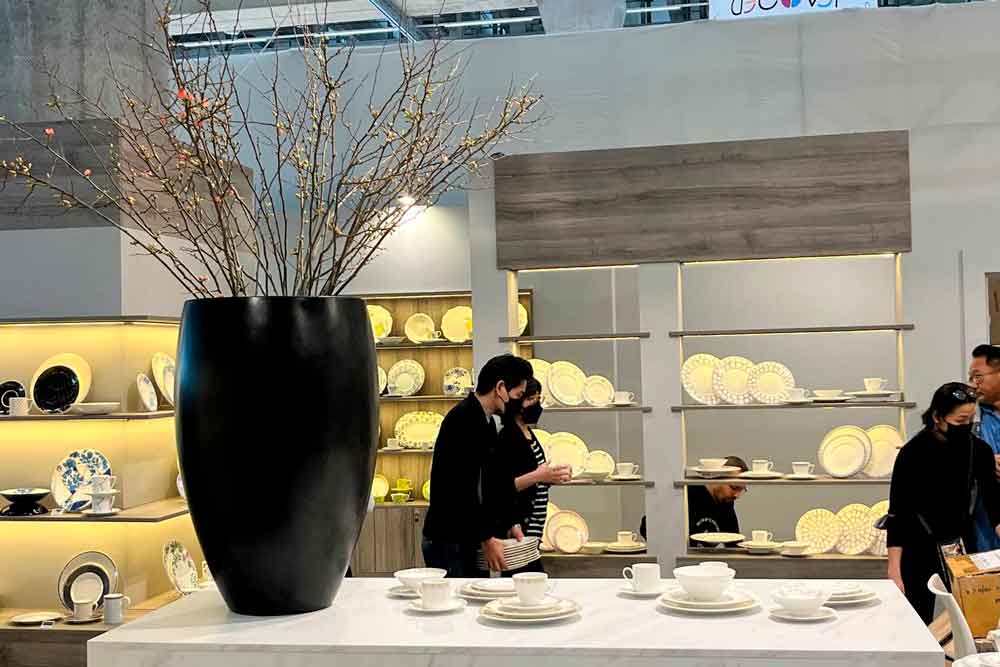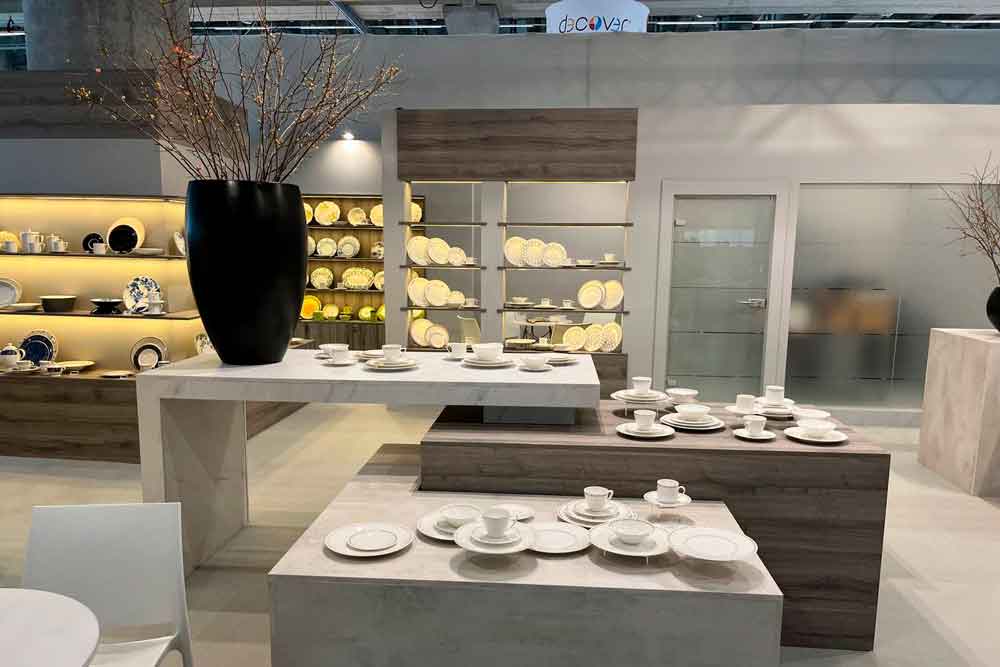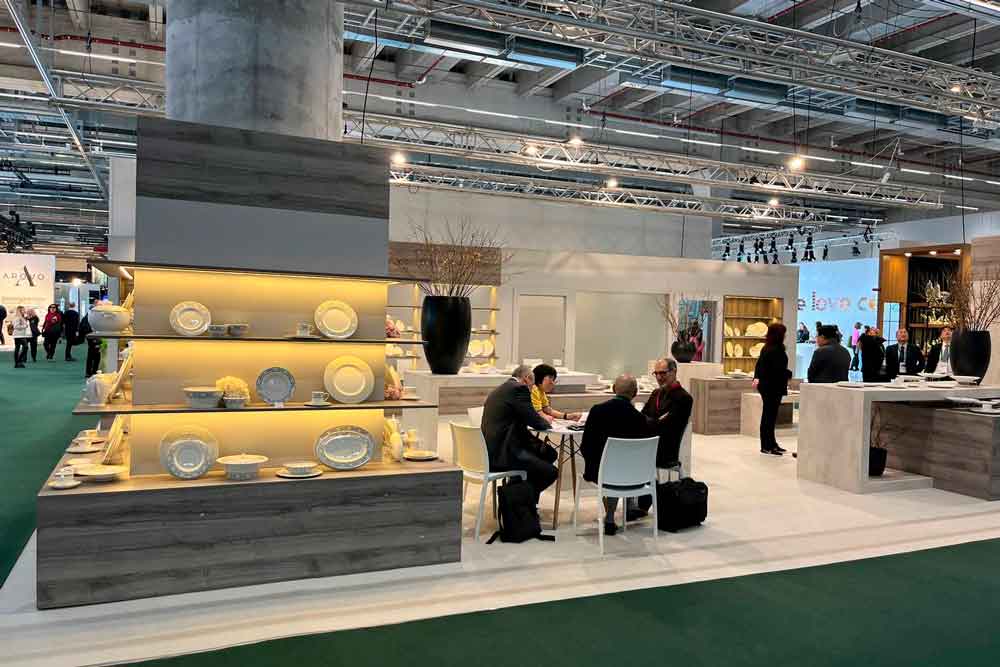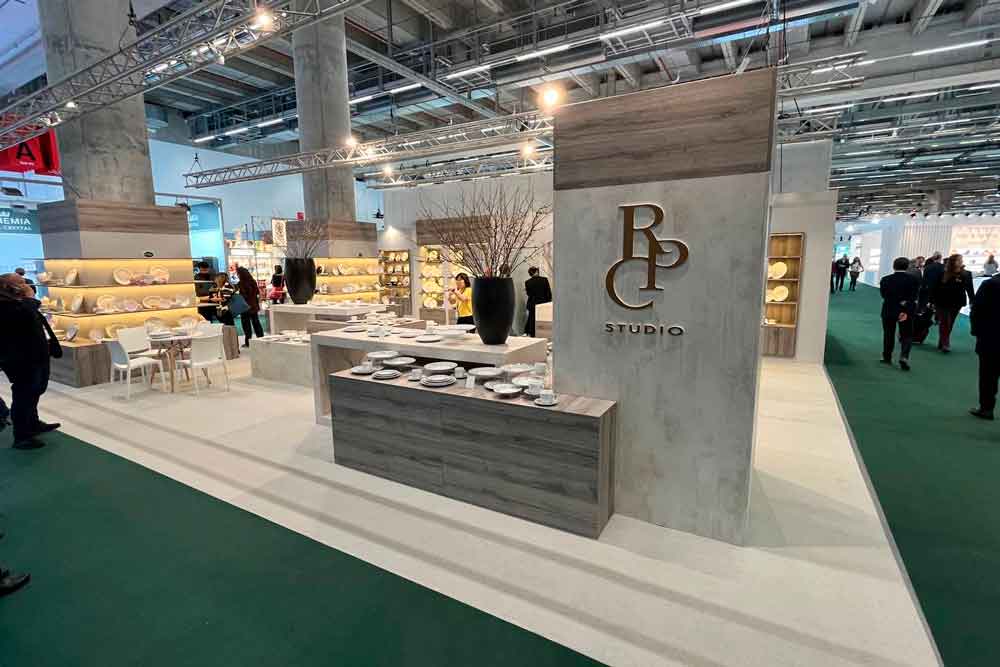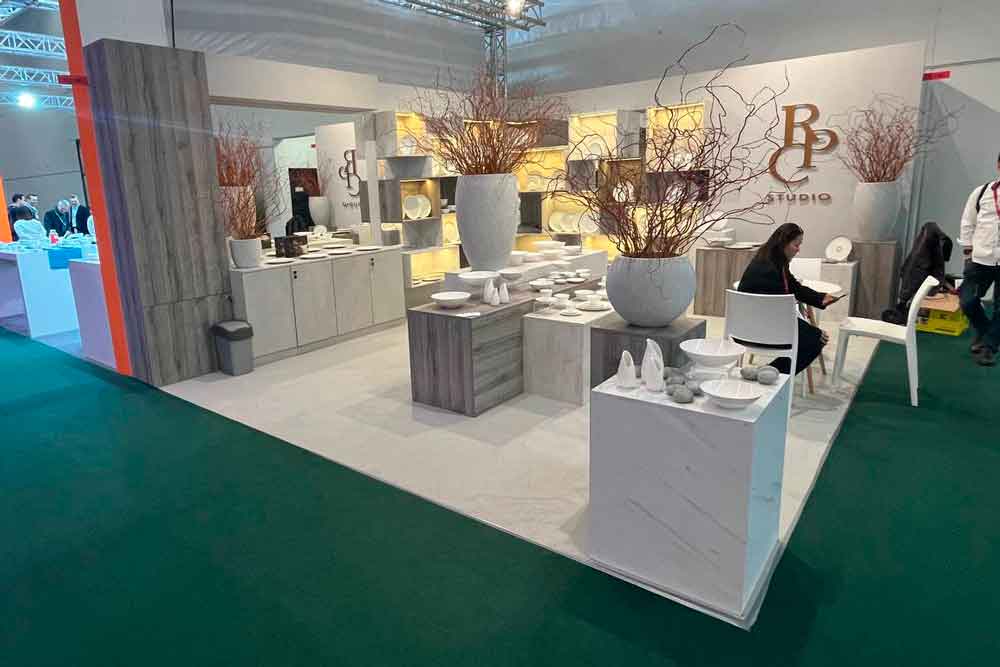 UBER
Internorga 2023 | 45m2 | Hamburg | Germany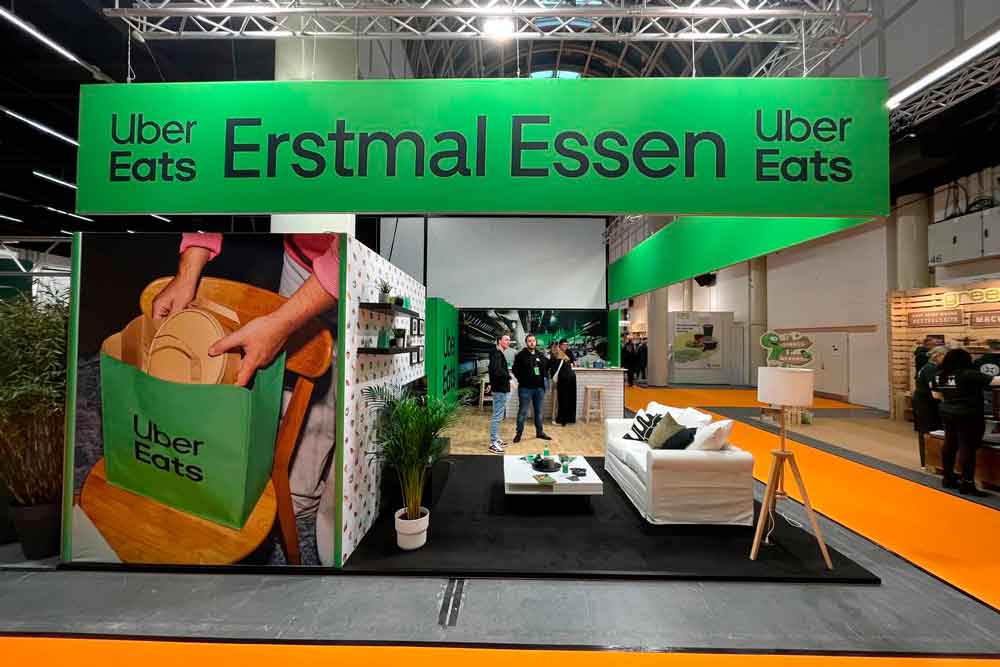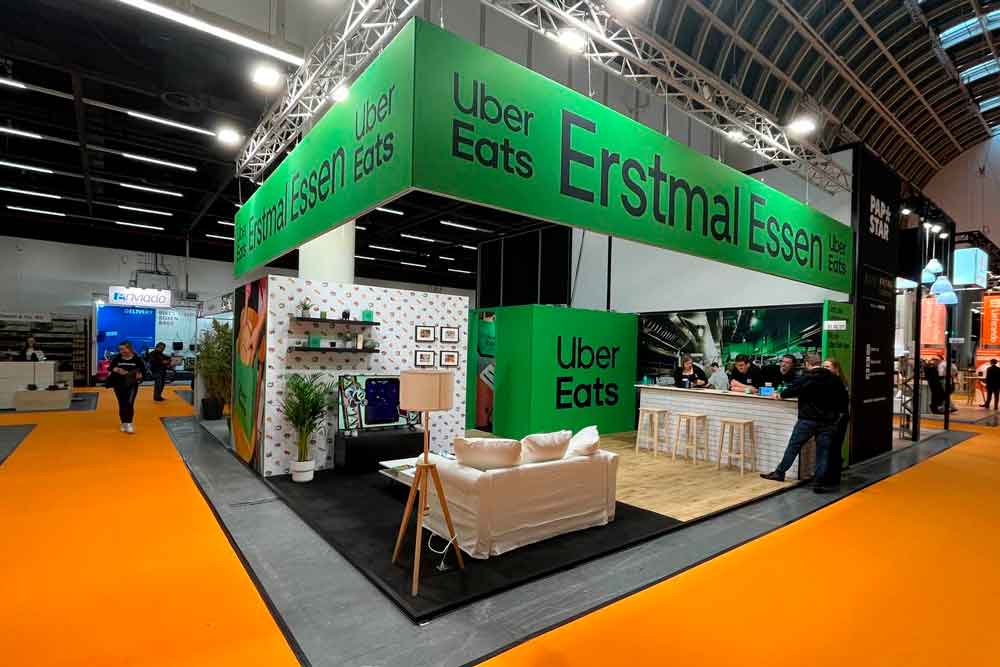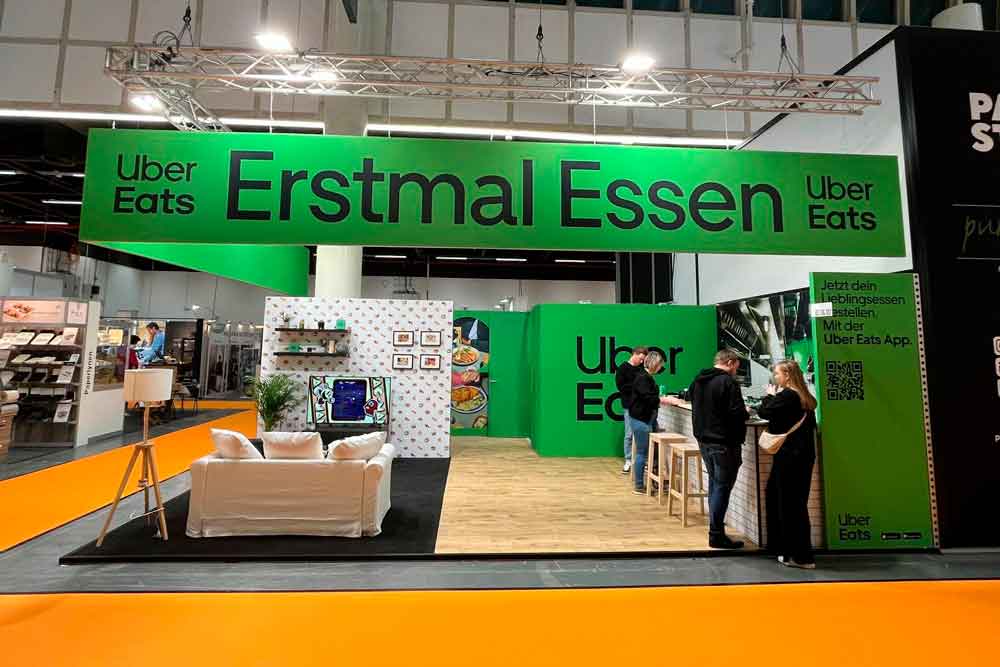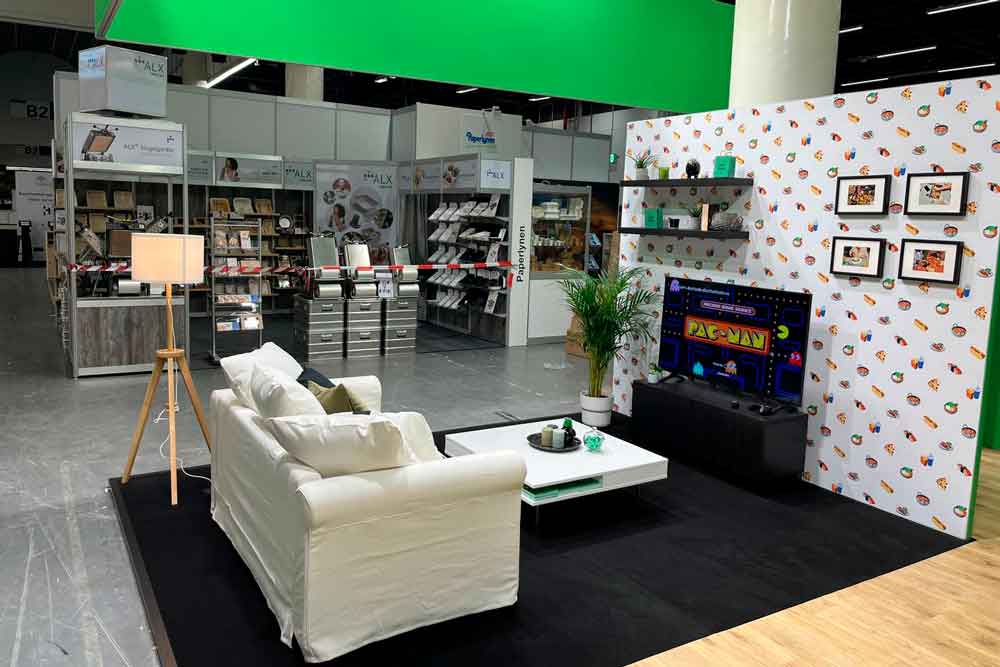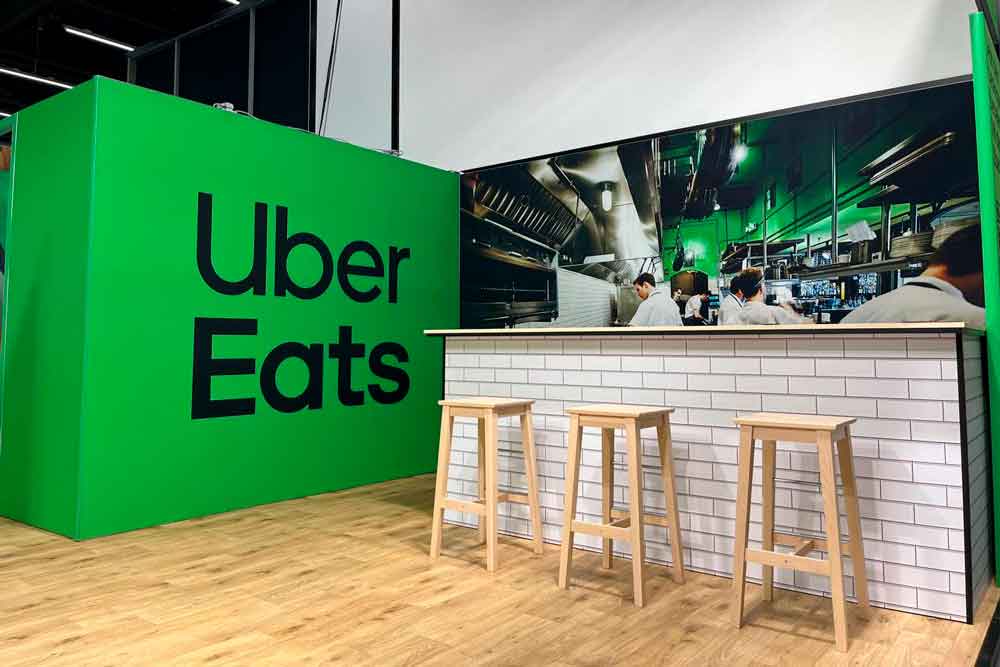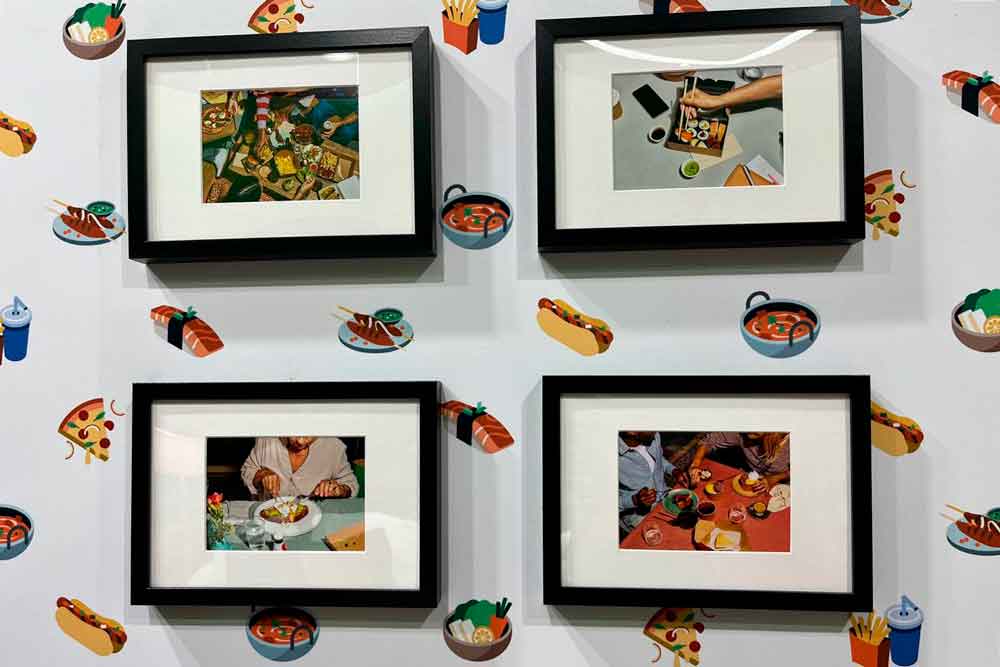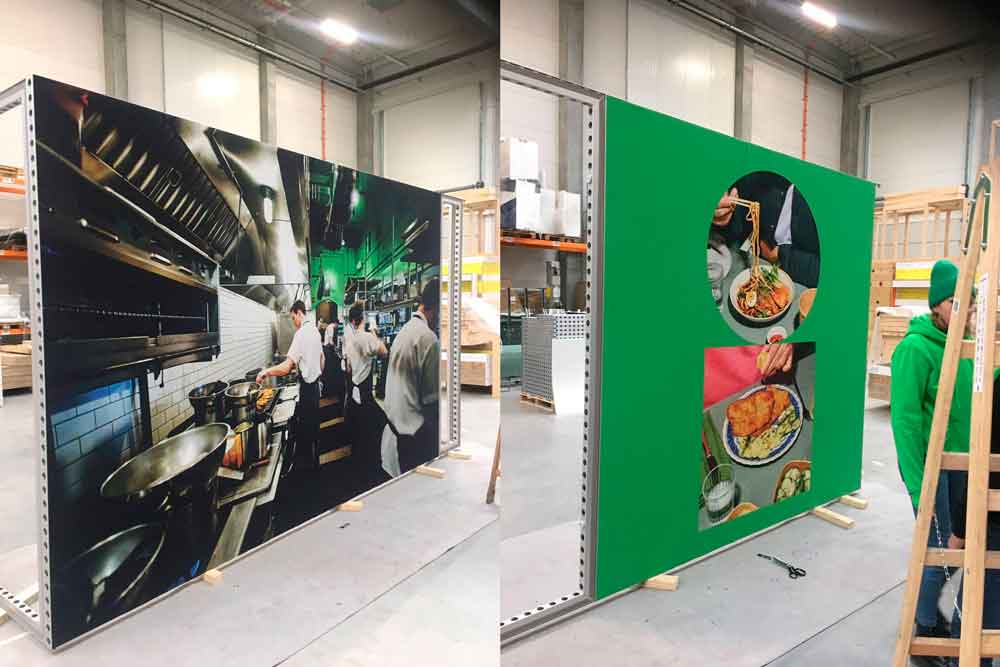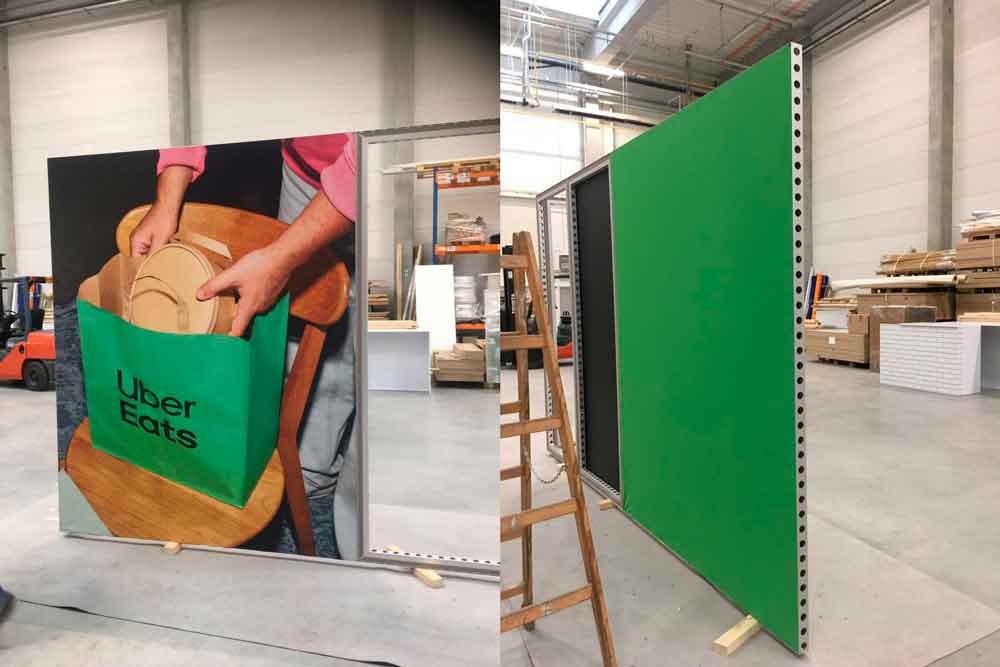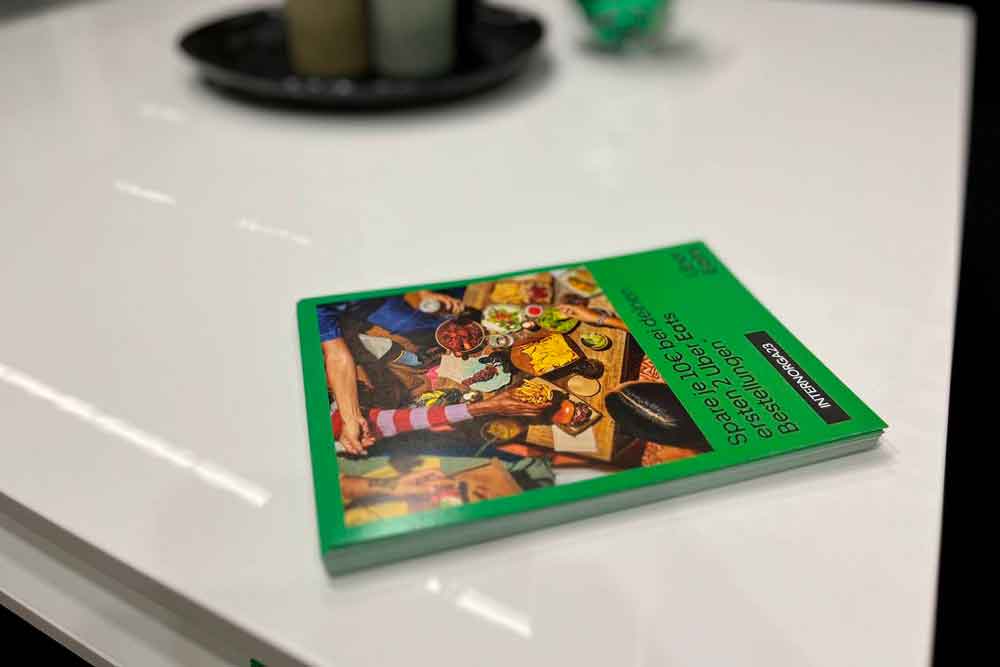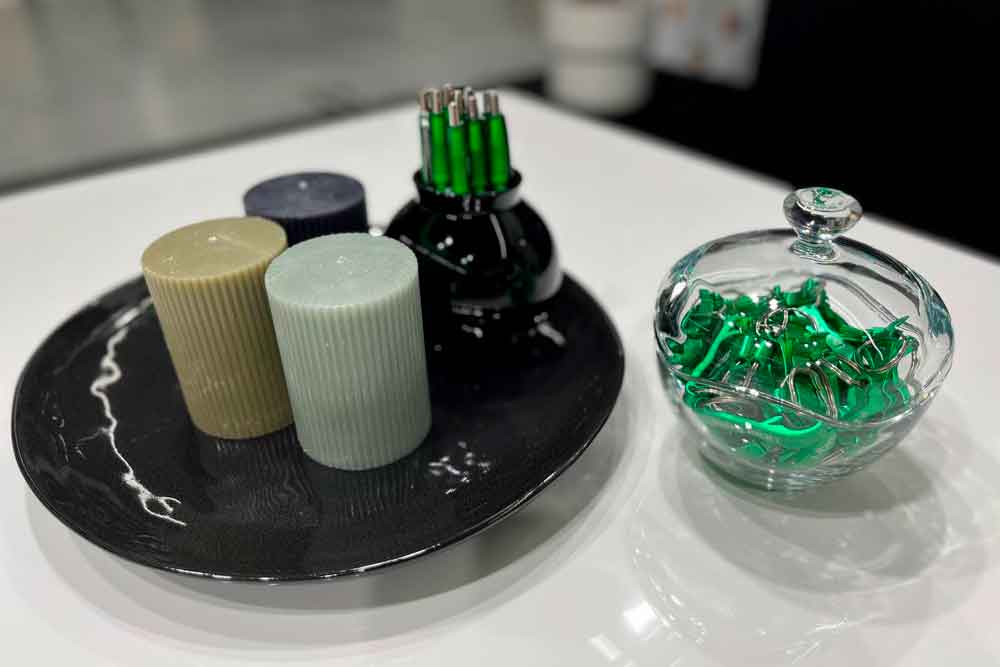 SOUAD SABAH
Buchmesse 2022 | 48m2 | Frankfurt | Germany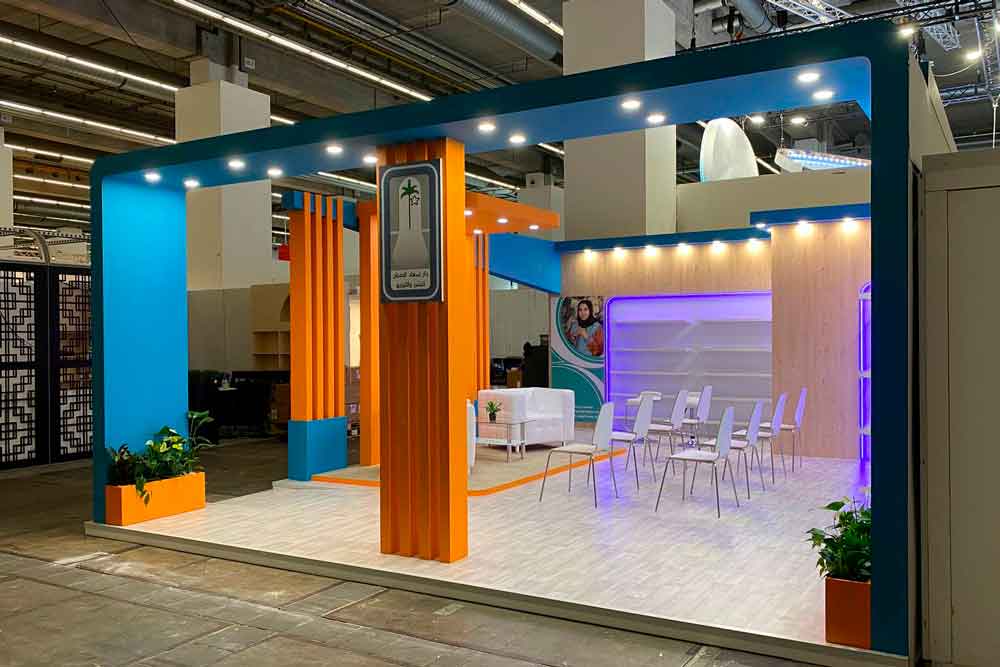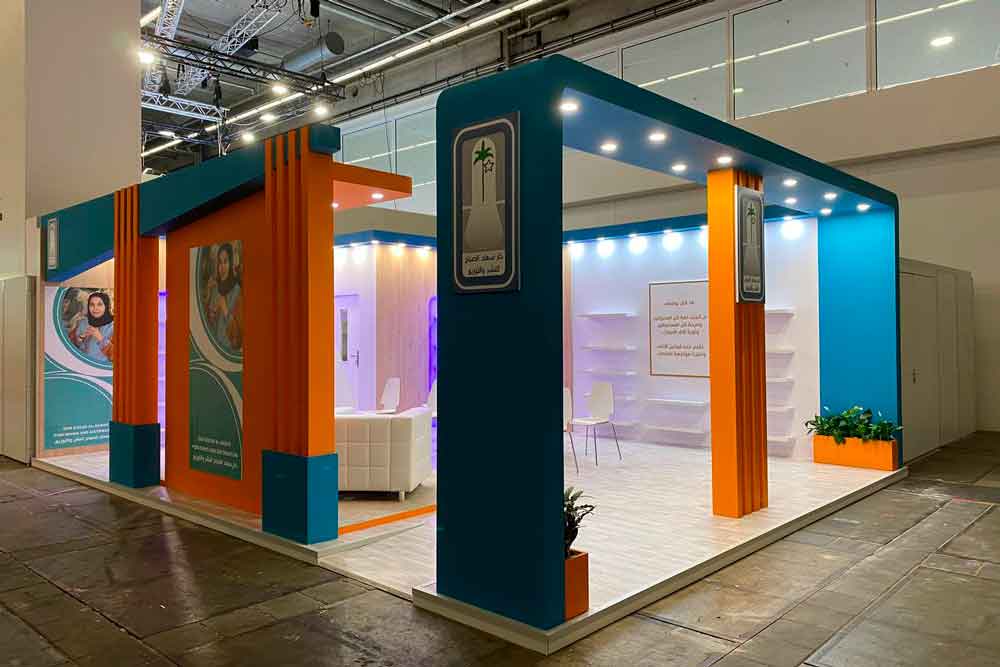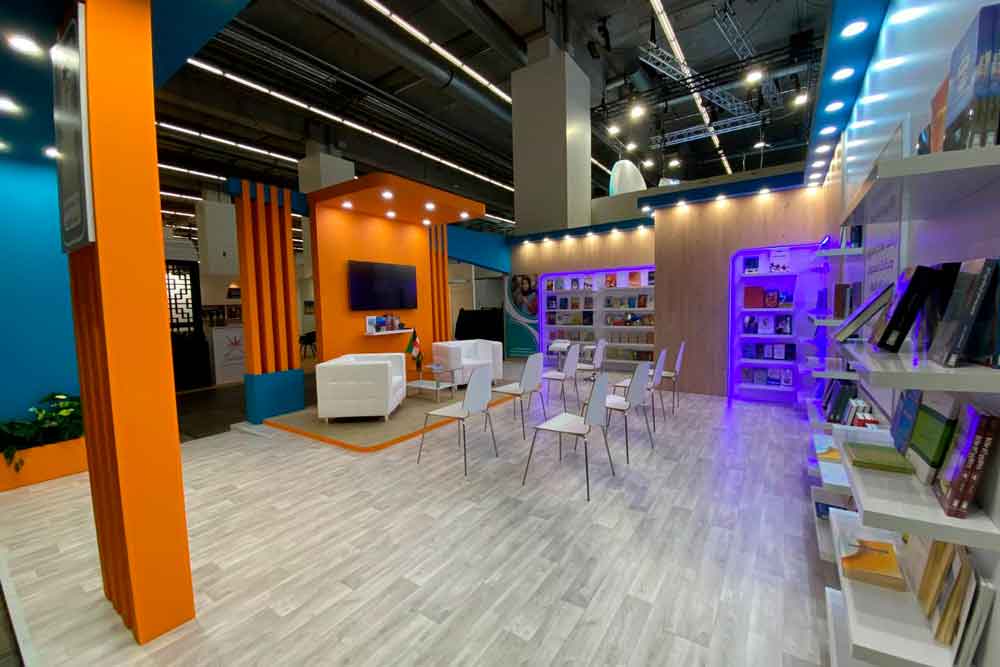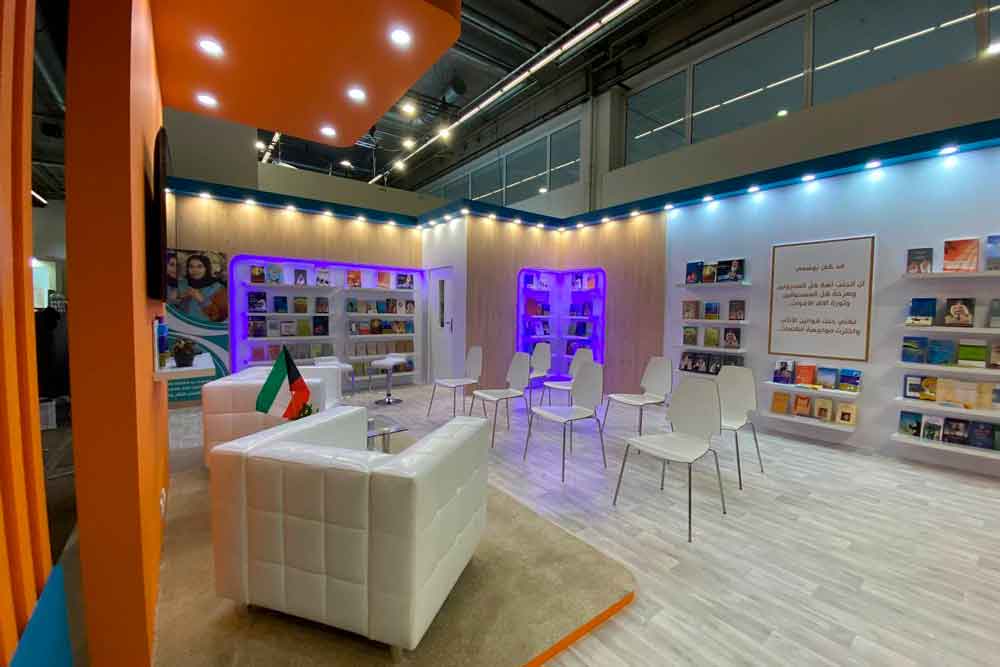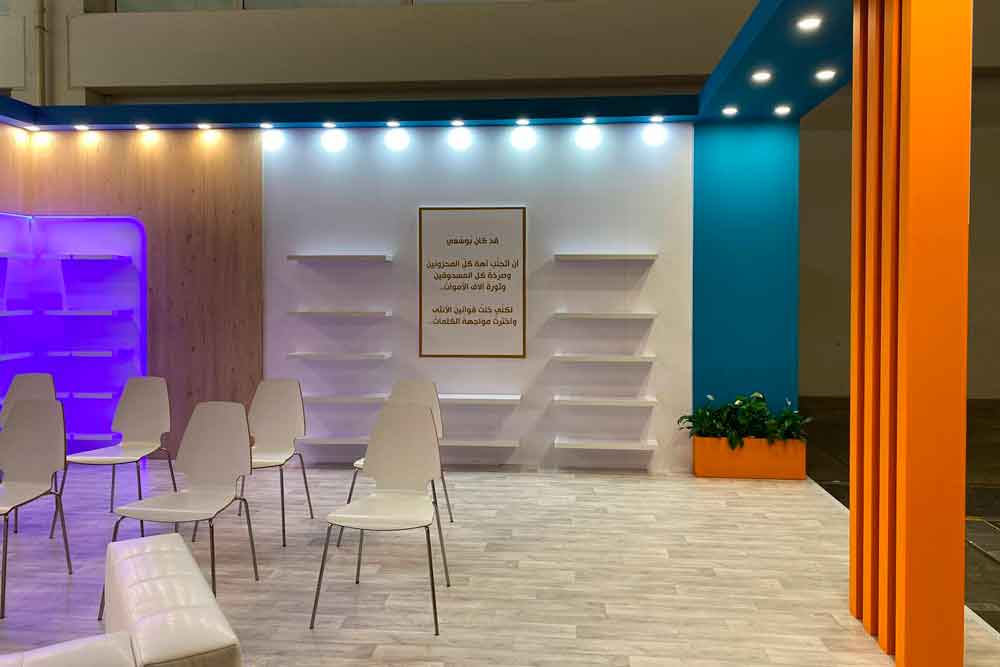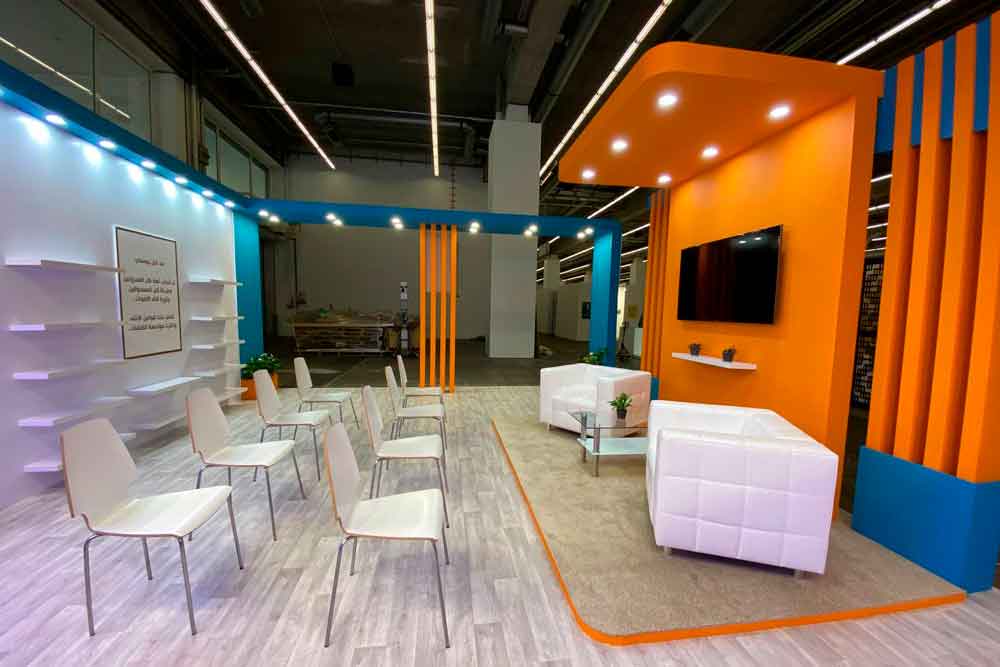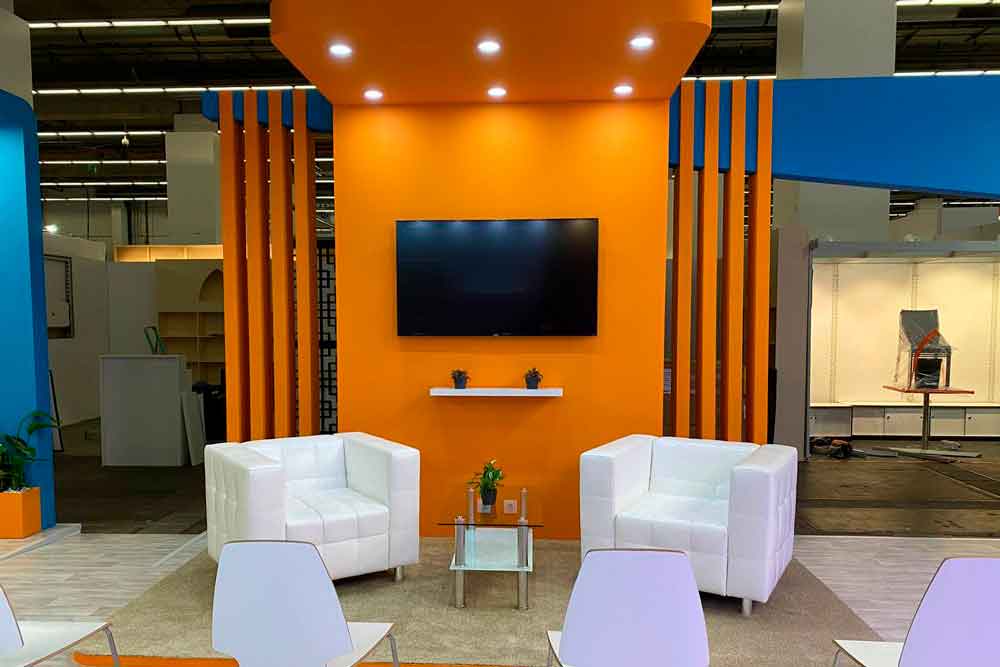 WINKOD
Automechanika 2022 | 77m2 | Frankfurt | Germany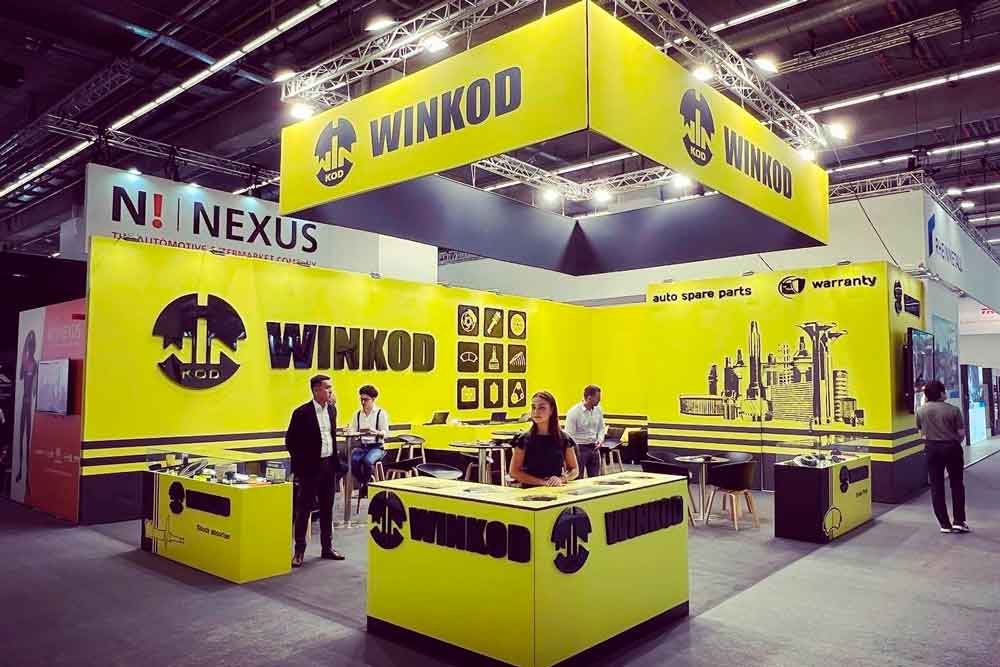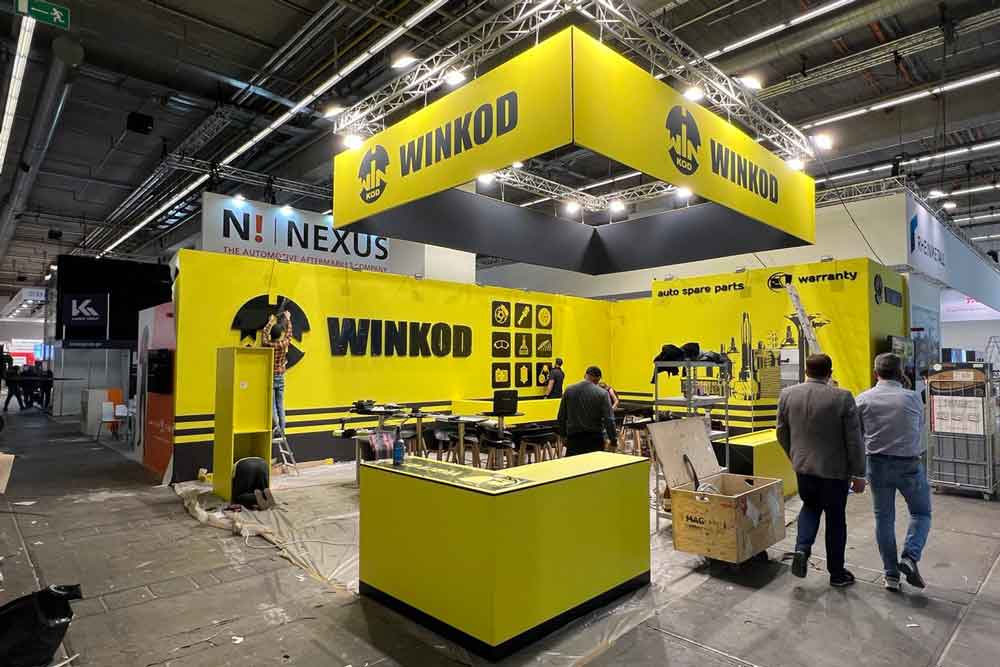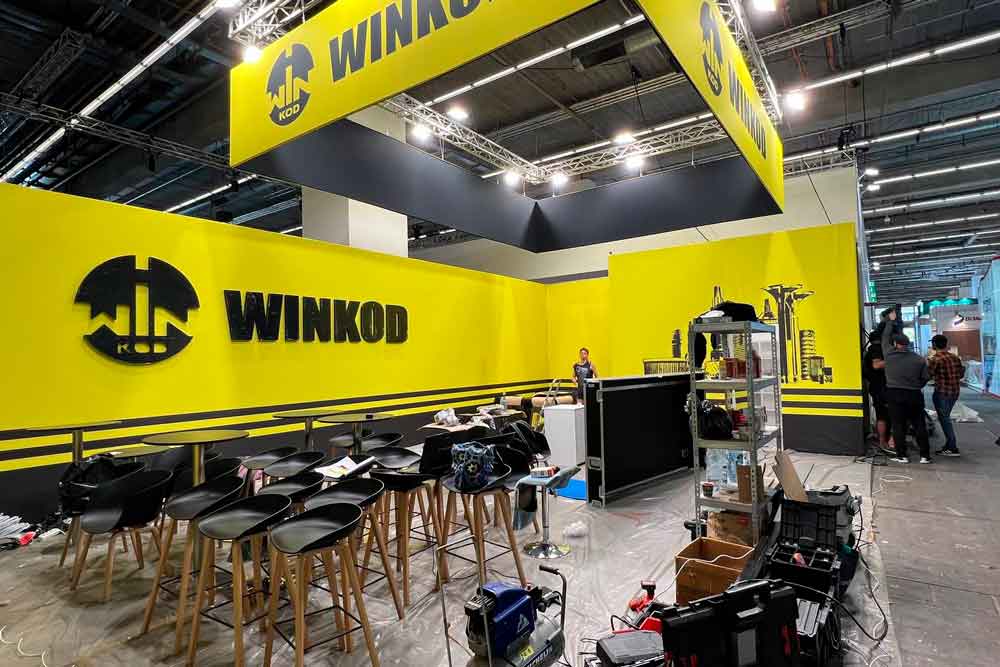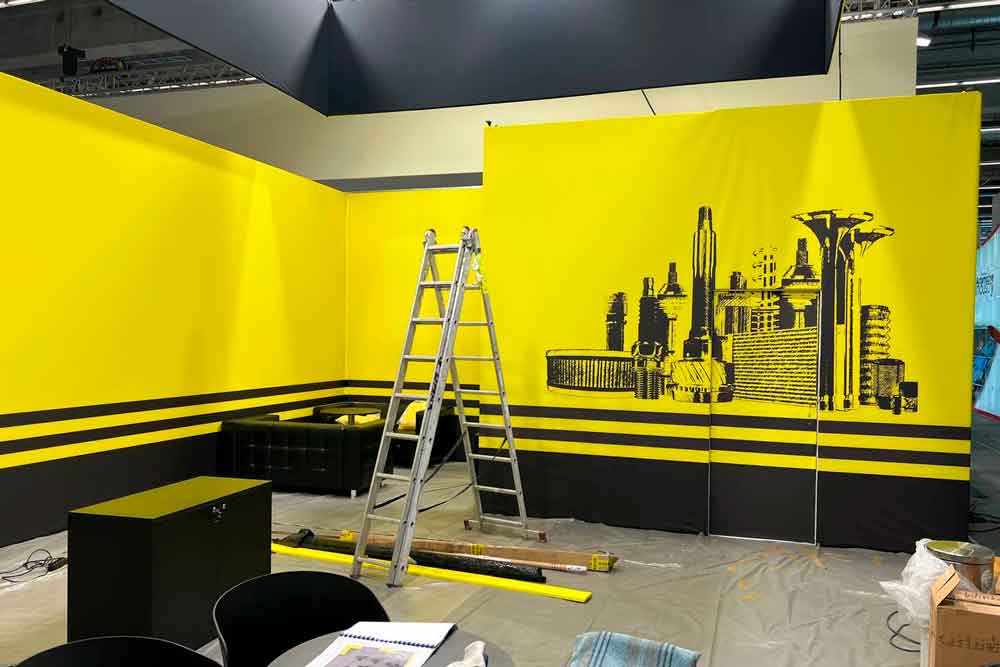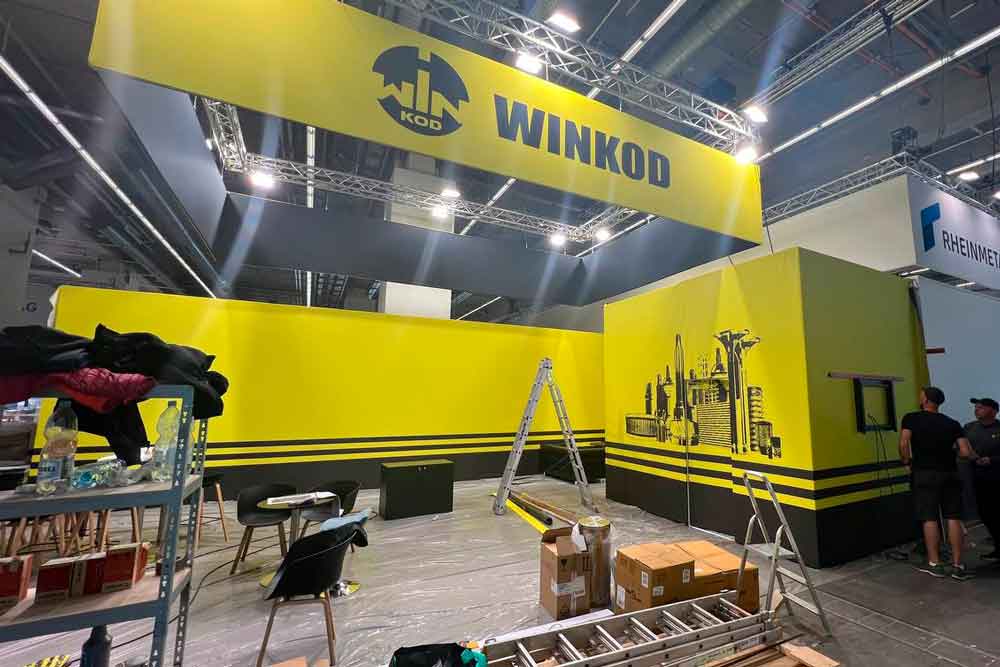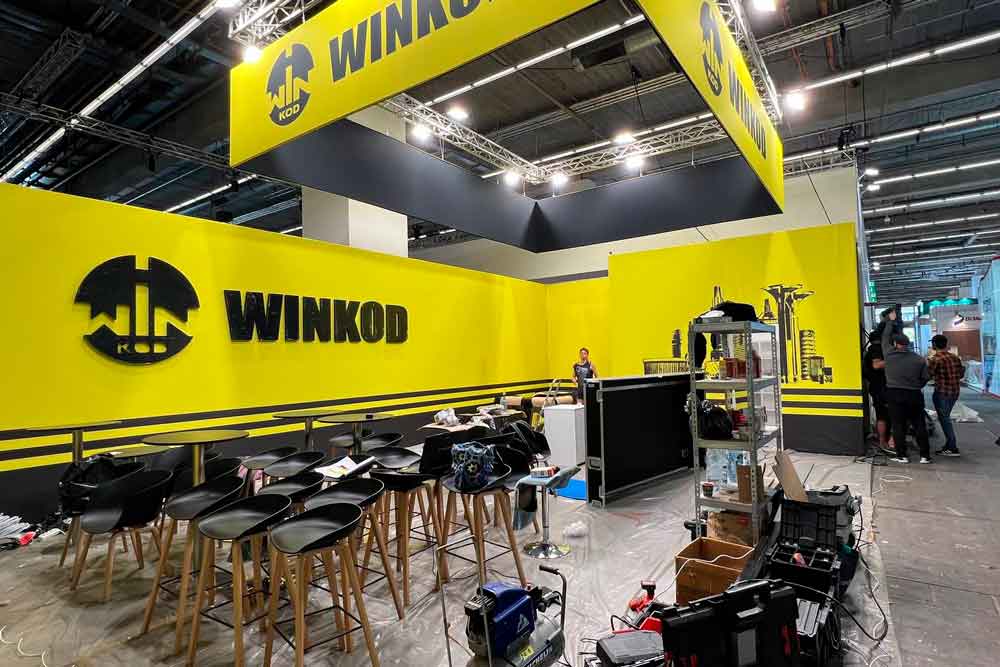 Ayrtac Ferlo
Interpack 2023 | 60m2 | Düsseldorf | Germany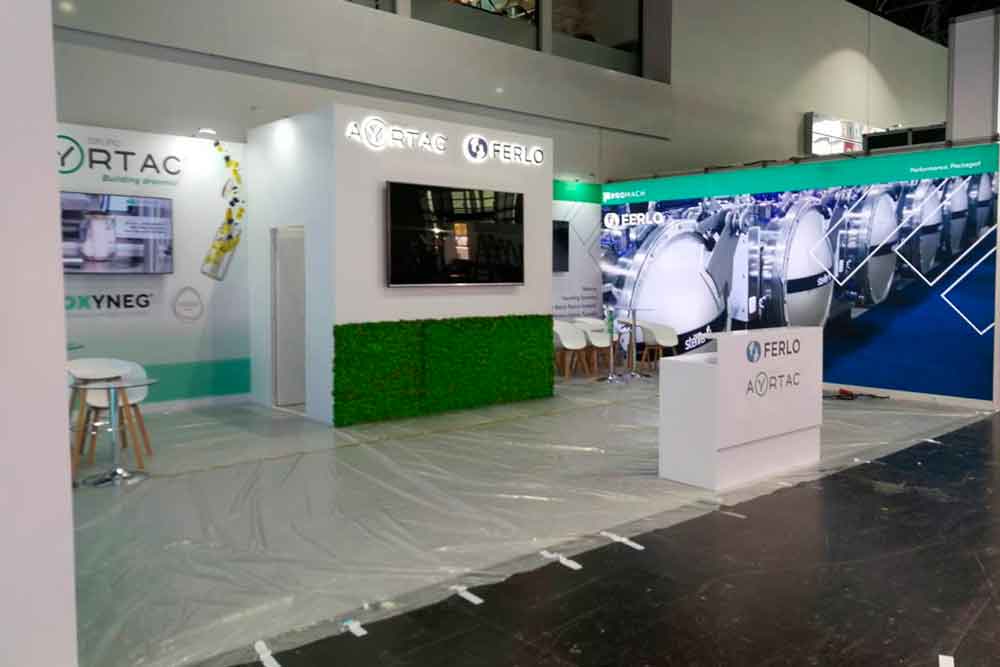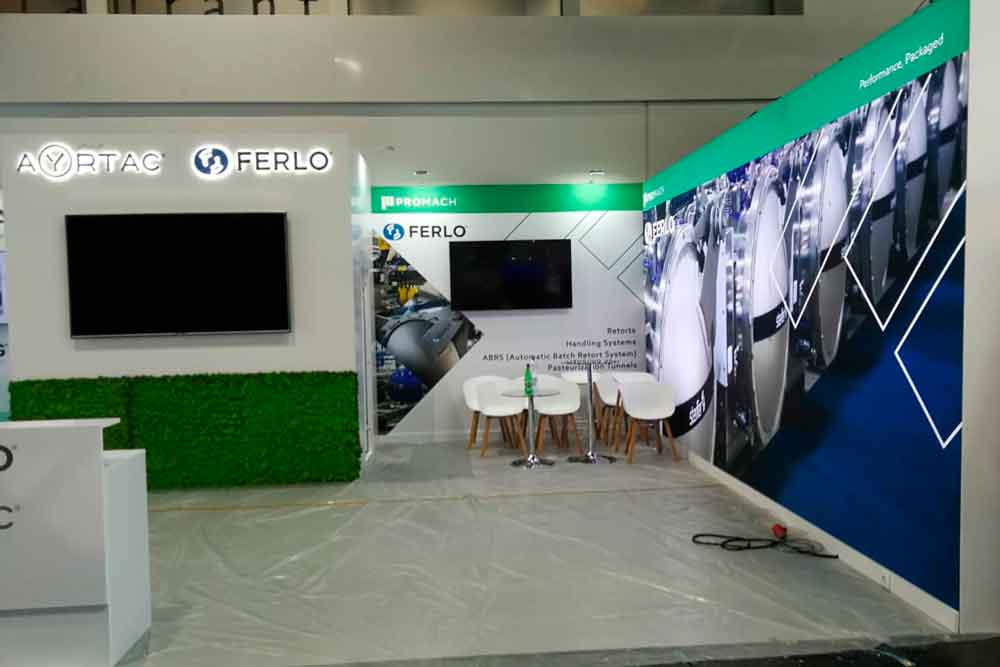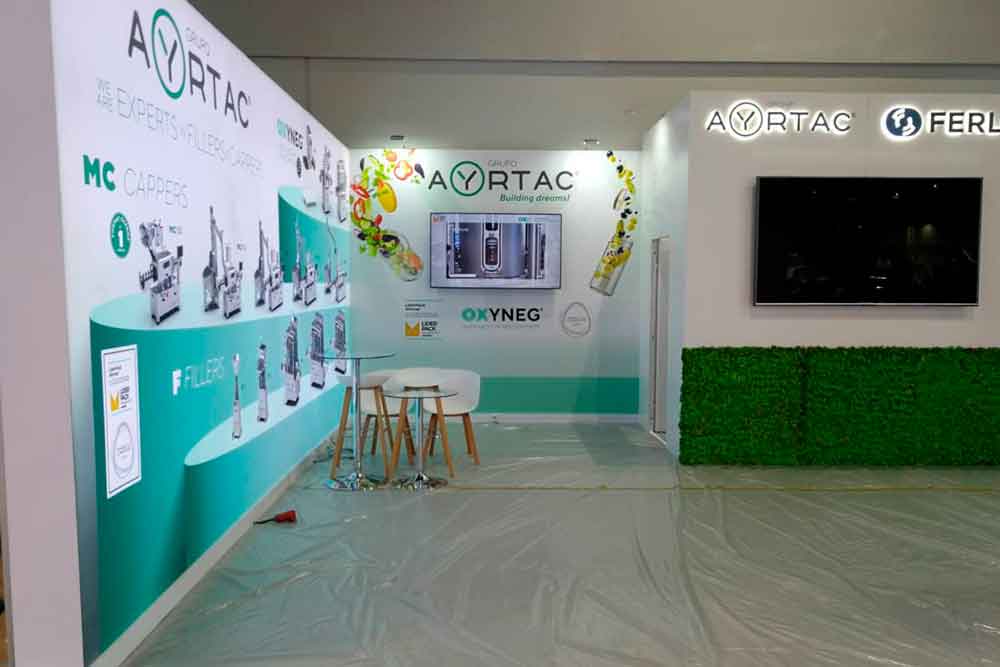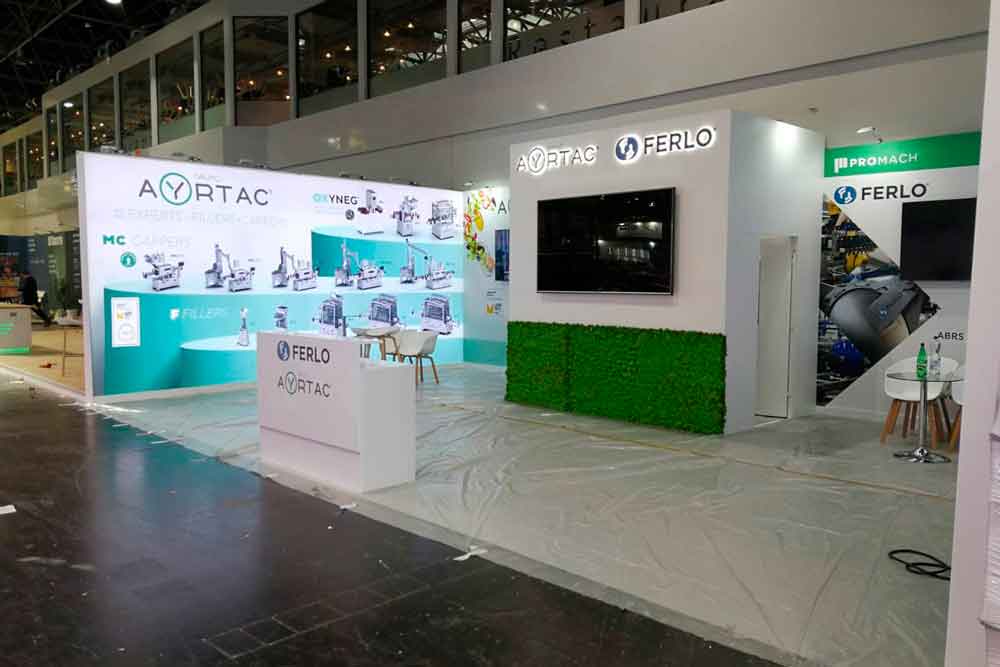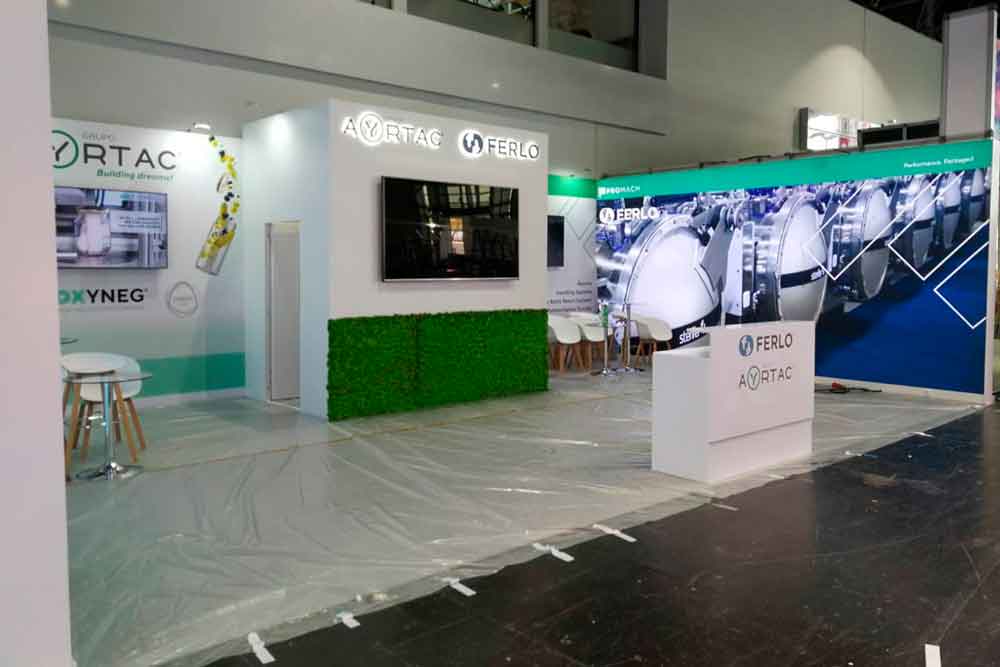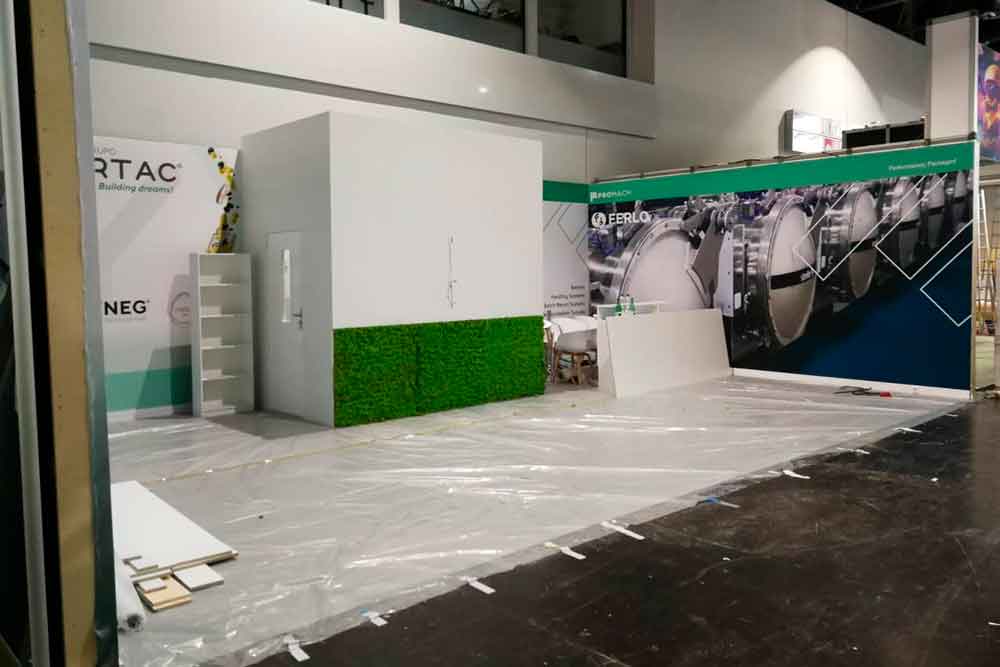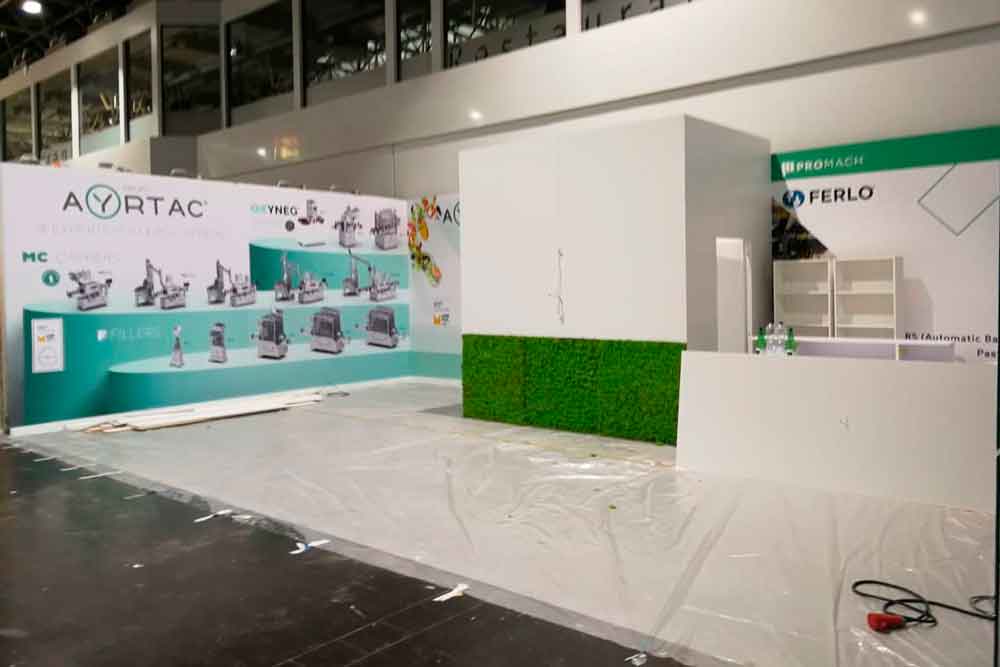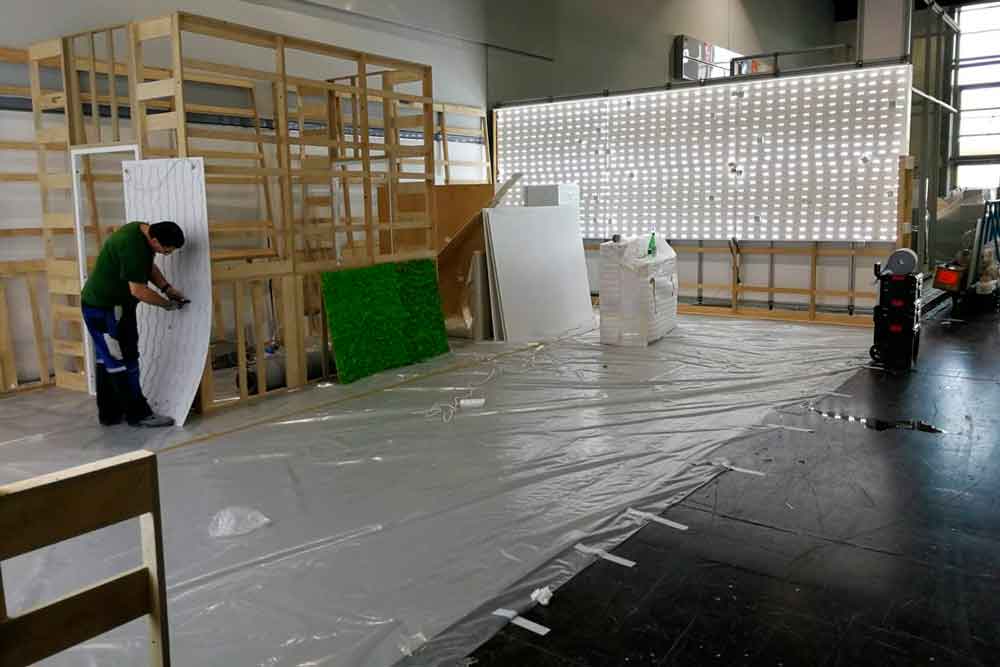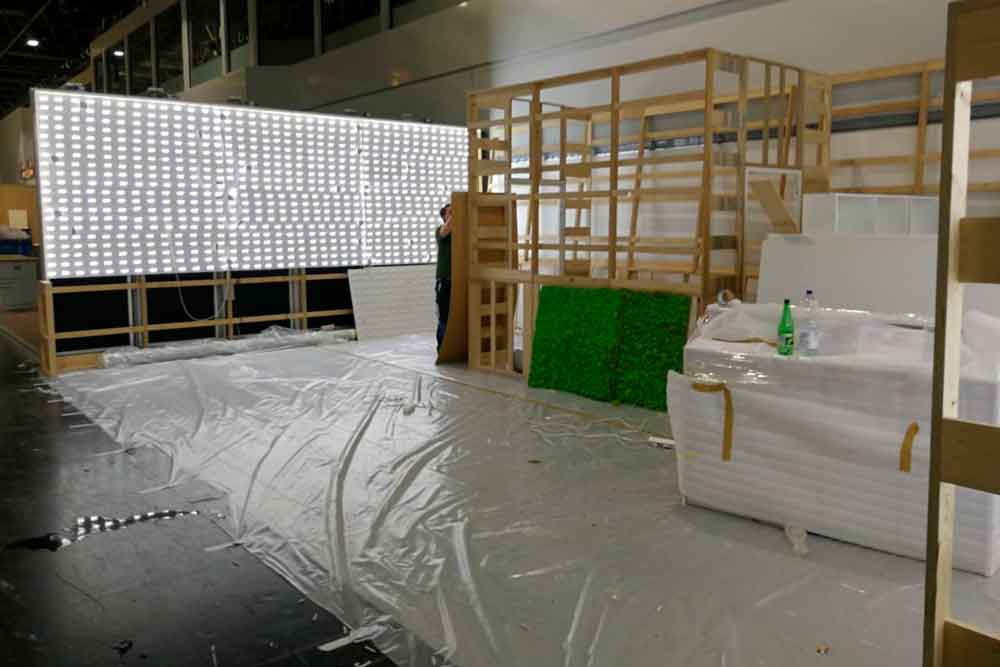 GET ALL SERVICES FROM ONE EXHIBITION AGENCY
CONCEPT
DESIGN
BUILDING
CONTROL
LOGISTICS
WHAT MAKES ESBAU SO DIFFERENT FROM OTHER EXHIBITION BOOTH BUILDERS IN CHINA
Participating in the international trade fair in Shanghai, your main goal is to bring as many visitors as possible to your stand, and this can be achieved in these ways:
Building the largest fair stand in China will attract the attention of the press, who will spread the word about you on many media channels. Even when the fair is over, you will continue to be promoted on the Internet, in newspapers, and magazines. This way, you'll raise your brand awareness and prestige;
Achieve a WOW effect with your guests. Today there are many options for doing this: laser shows, virtual reality, modern events, robots, etc., all of which you can find in our wide range of services. Our marketing specialists will offer you the best options;
Giving valuable souvenirs or raffling off gifts will attract even more visitors who are happy to visit your exhibition booth.
Whatever option you choose, you will need the service of project management, which includes:
Exhibition stand design;
Extra services to make your exhibition memorable for you and your potential clients and partners in China.
GOOD REVIEWS FROM OUR CUSTOMERS
HOW TO GET STARTED WITH A STAND BUILDER IN CHINA
Call or write to us.
Write to us at which trade show in China you want to order exhibition stand builders.
Tell us the type and size of your trade show booth.
Please provide information about the budget because it will speed up the design drawing. It is your budget that will determine the type of booth.
WE ARE READY TO START YOUR PROJECT
DO YOU WANT TO KNOW THE COST OF YOUR PROJECT?
SEND US THE REQUEST AND WE'LL DISCUSS IT!