THE BEST EXHIBITION STAND BUILDERS FOR YOUR TRADE SHOW IN SINGAPORE
We are a reliable exhibition stand builders and partners in Singapore and the rest of the world
ESBAU is an exhibition stand contractor in Singapore, proven by years and projects of varying complexity. Your brand can gain a new level of recognition thanks to participation in international exhibitions in Singapore. Preparing for the show should begin in advance, and think about the design of your exhibition booth, which will attract the attention of visitors, will distinguish you from other exhibitors, and will be combined with your brand book.
HOW WE, AS A STAND BUILDER IN SINGAPORE, CAN HELP YOU
The ESBAU team will organize the whole process in the most comfortable conditions of cooperation. It will be an easy adventure for you, and you will be satisfied with it. Choose from our wide range of services you need during the international expo.
Project services
3D stand design with final rendering;
Certified construction materials for trade show booths construction, according to the standards adopted in Singapore;
Supervise our exhibition stand builders at all stages of work;
EXPO booth elements logistics;
Booth set up;
Daily stand cleaning service during the trade show in Singapore;
Dismantling and disposal of construction materials by local laws and organizers' conditions.
Institutional services:
We will provide your trade fair stand with everything you need: electricity, wireless high-speed Internet, and water connection;
Select and deliver furniture for your exhibition team and guests of exhibitions
We will make exhibition furniture to order;
Independently prepare all permits and other documents for stand construction in Singapore;
Marketing services
Our designers will develop the layouts, and we will print the materials for distribution at the exhibition stand;
Create digital invitations for your event;
We will order badge passes for your employees;
We'll organize an advertising campaign on popular social networks (Facebook, Instagram, TikTok, etc.);
Make recommendations and implement an additional digital marketing strategy to inform potential clients about your bespoke exhibition stands in Singapore;
We will think over and enforce the collection of statistics and leads during the expo to help your marketing department analyze its results.
Extra services:
We provide international customer support for you;
Best food and beverage catering during the exhibition in Asia;
LOOK AT EXHIBITION STANDS WE'VE DONE ALL OVER THE WORLD today
VISUFARMA
World Glaucoma Congress 2023 | 21m2 | Rome | Italy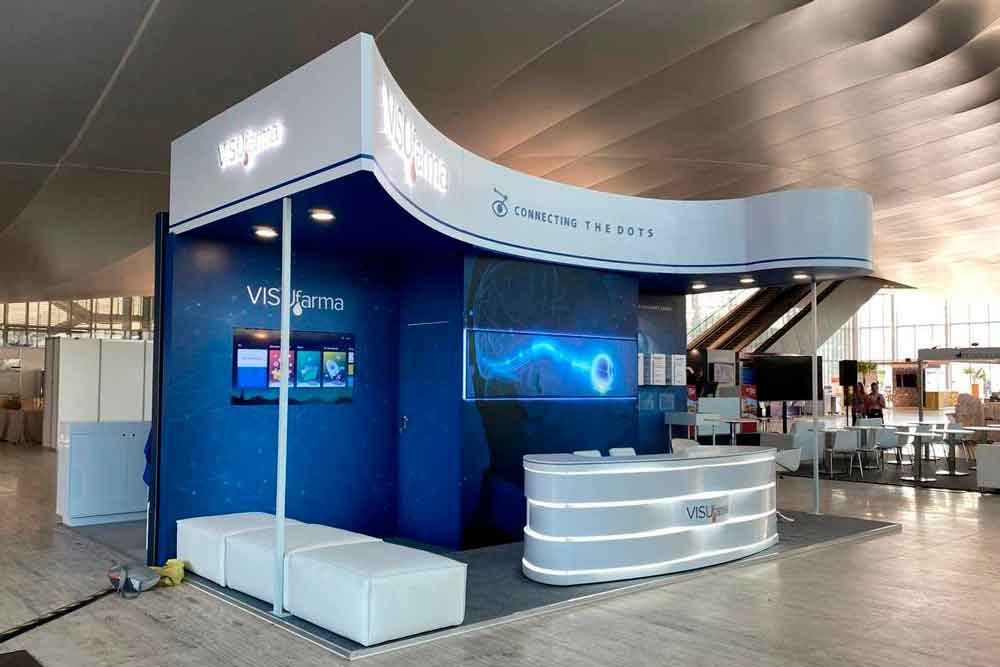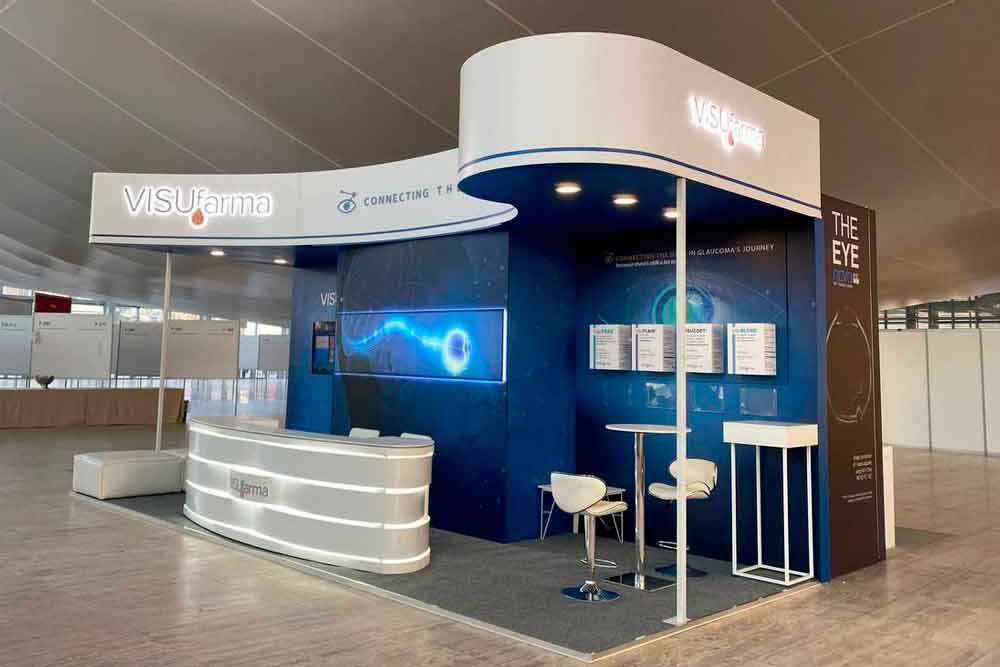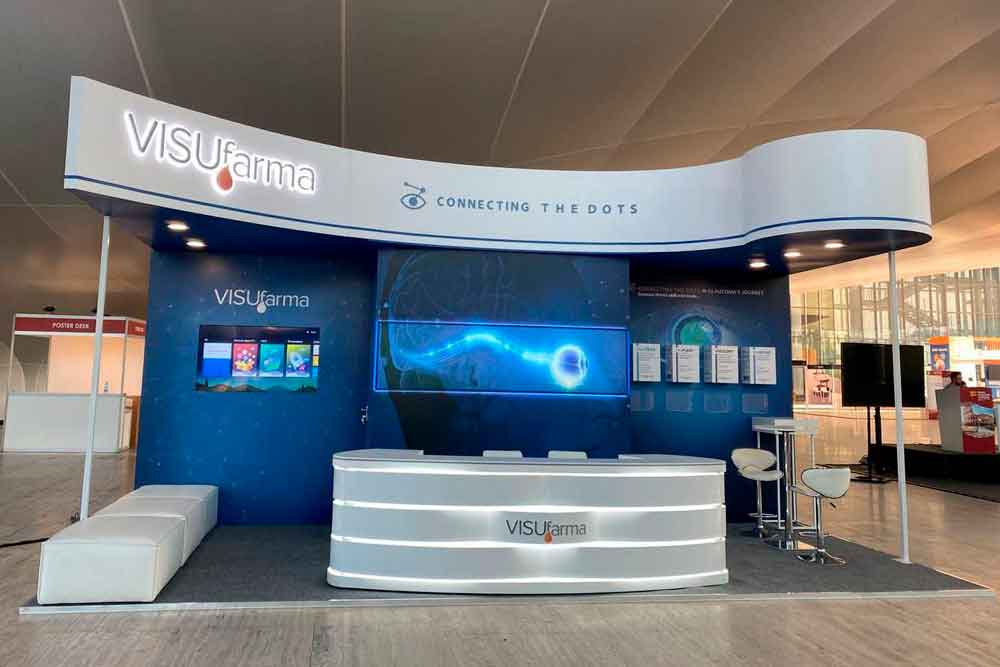 WOLONG
SPS 2022 | 150m2 | Nürnberg | Germany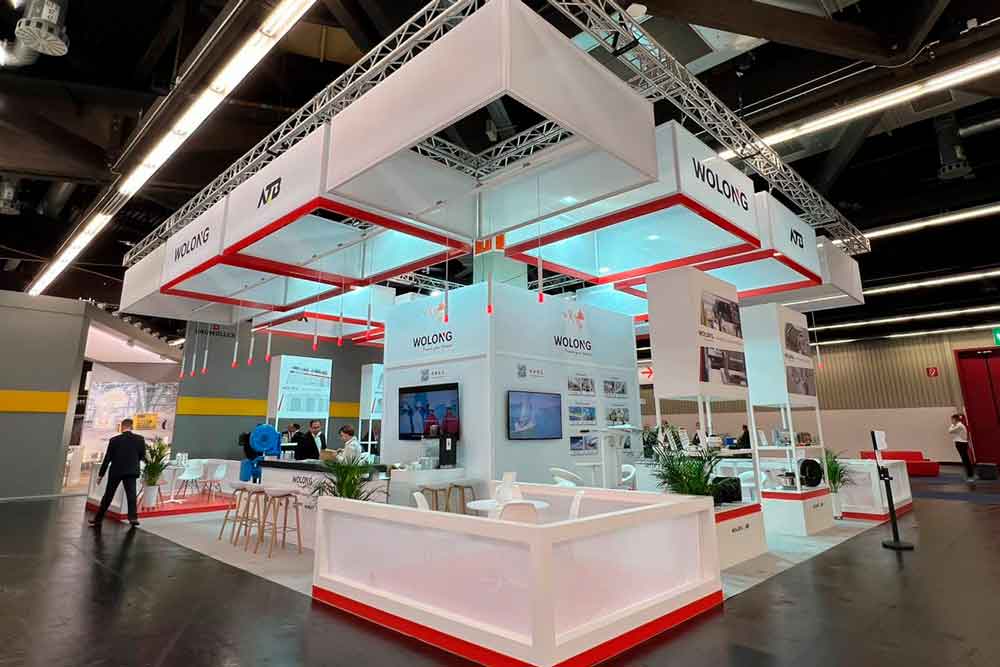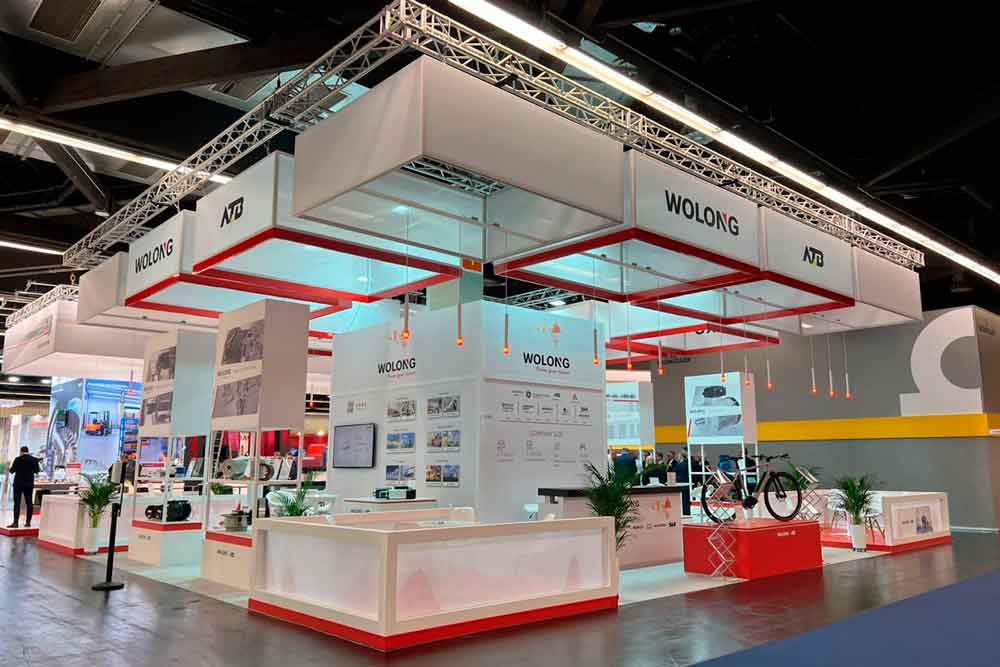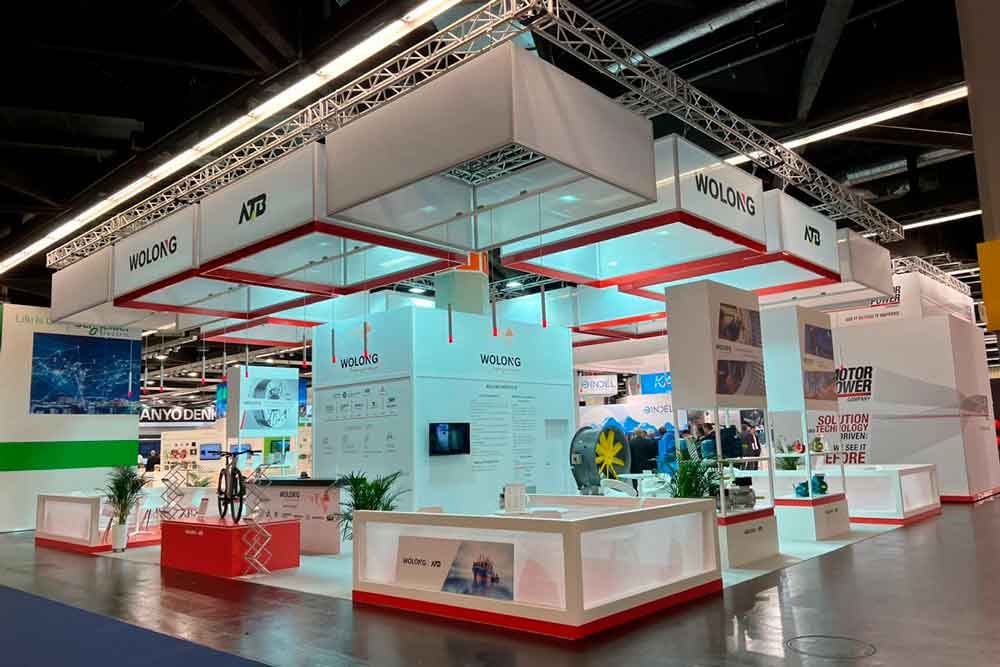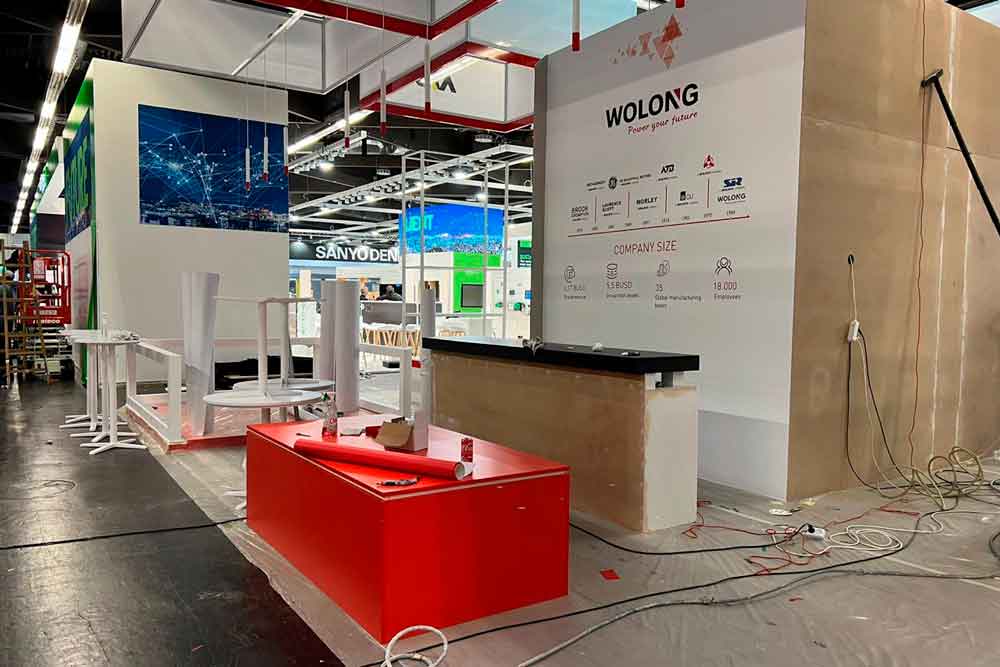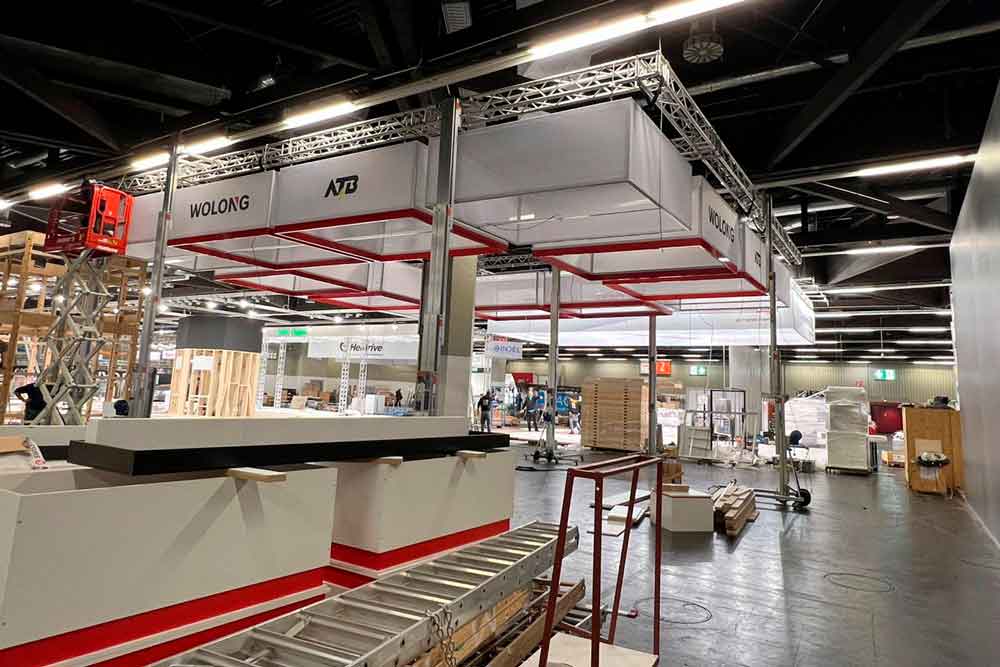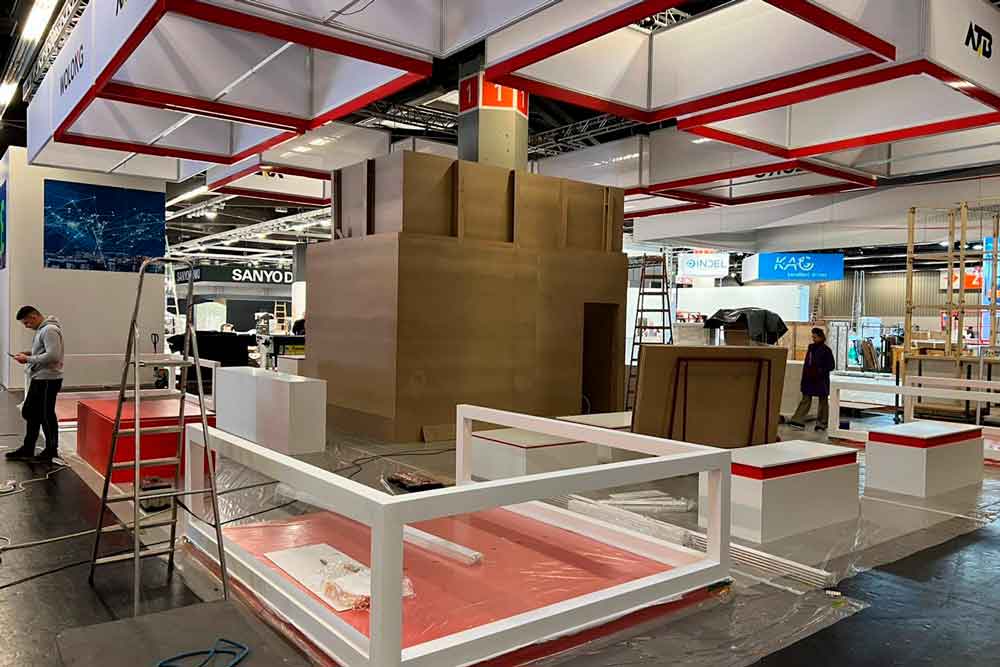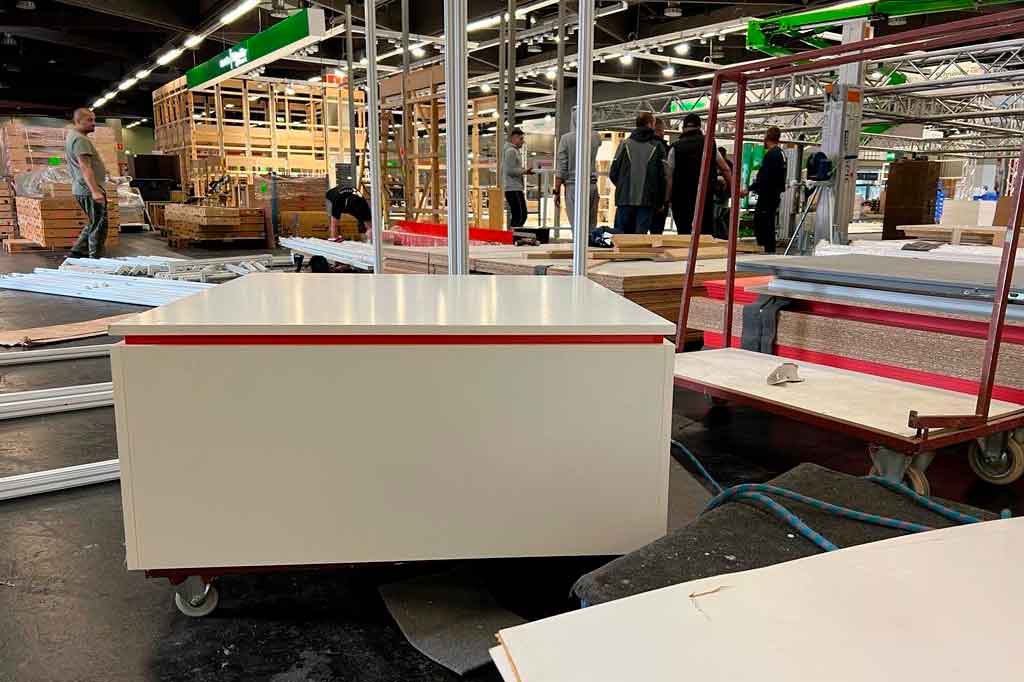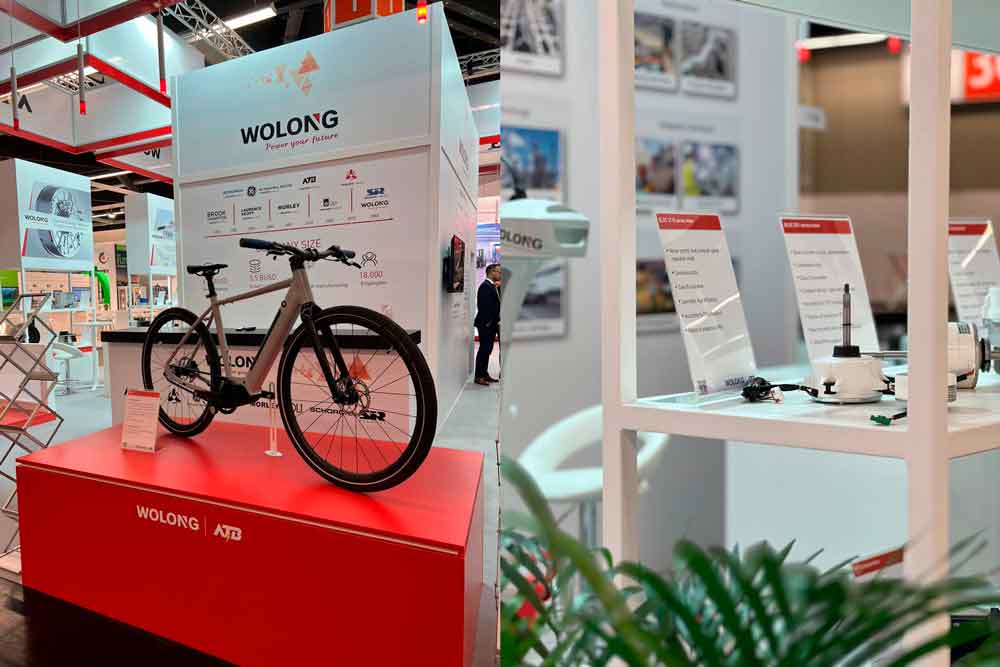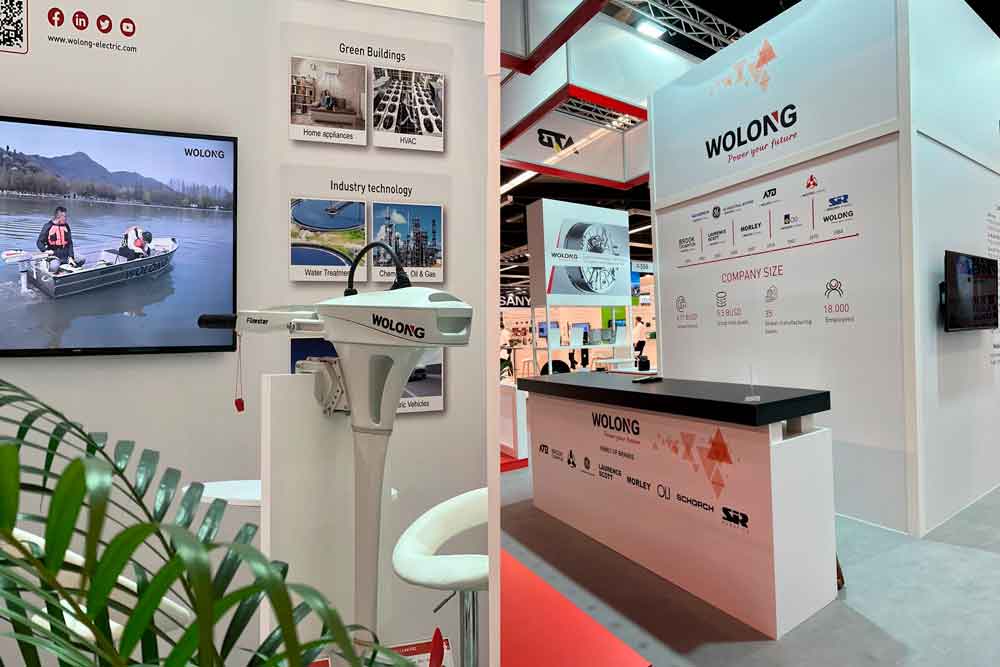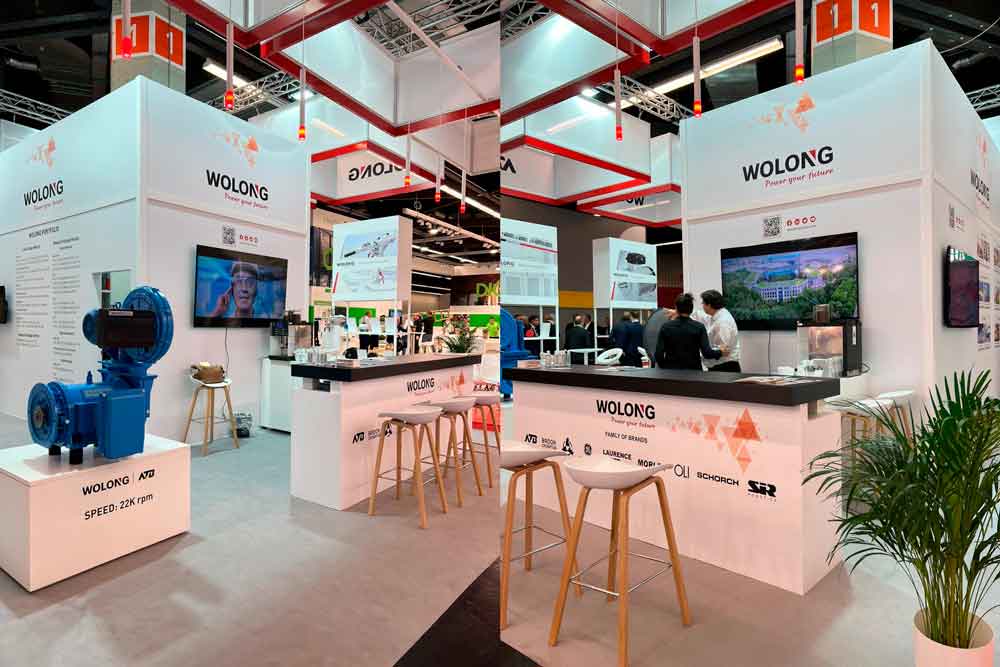 ROYAL PORCELAIN
Ambiente 2023 | 120m2 and 30m2 | Frankfurt | Germany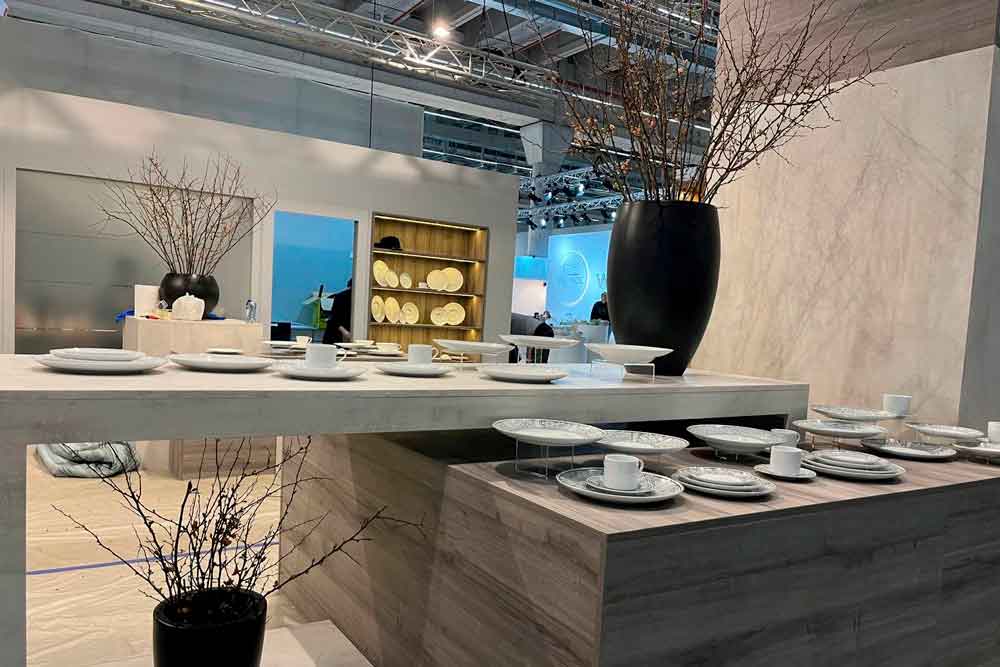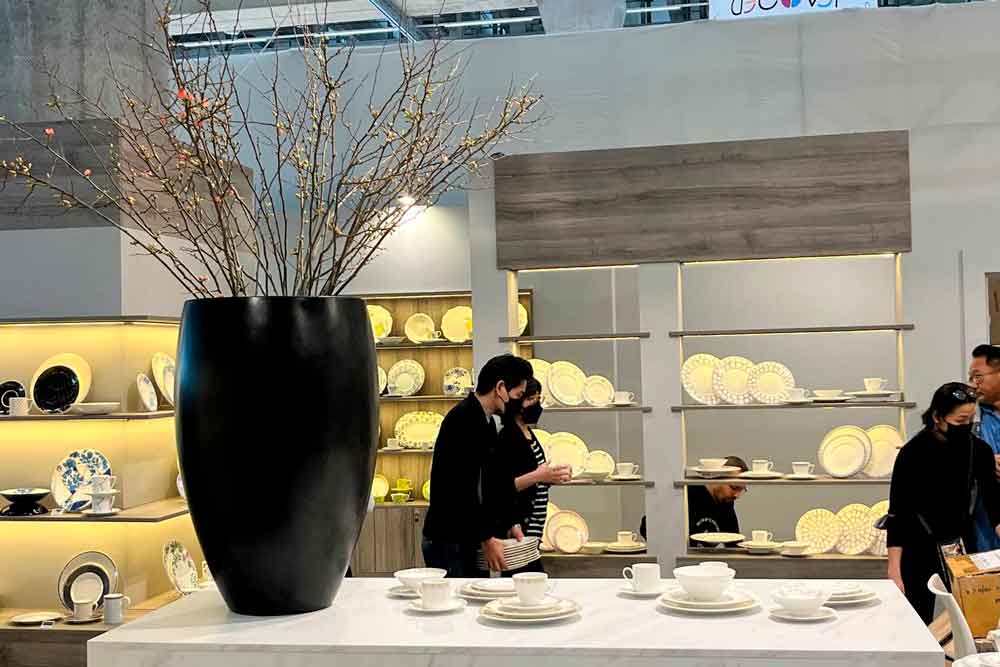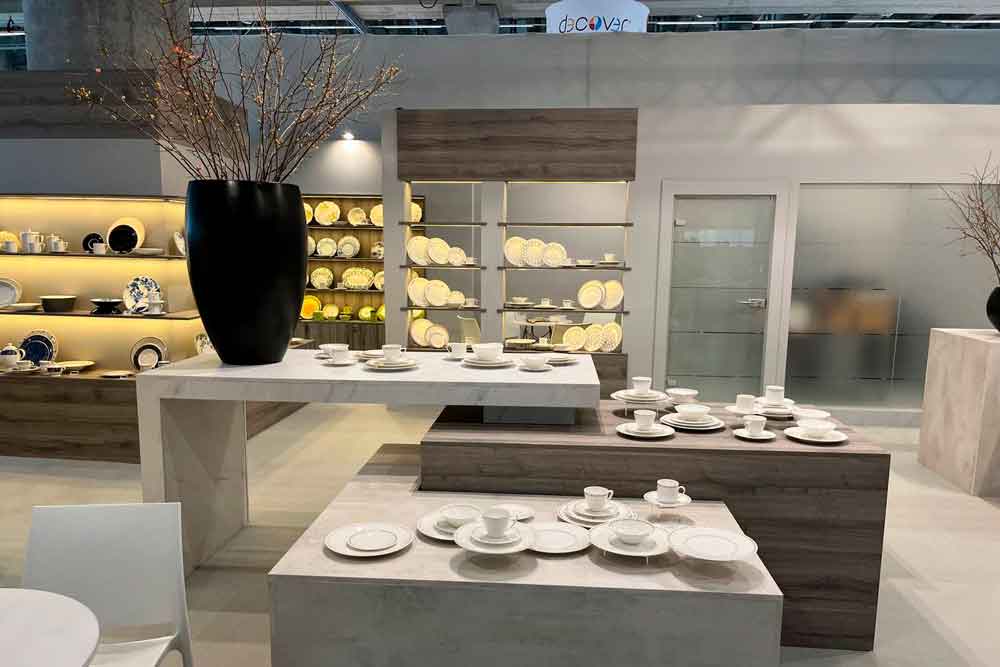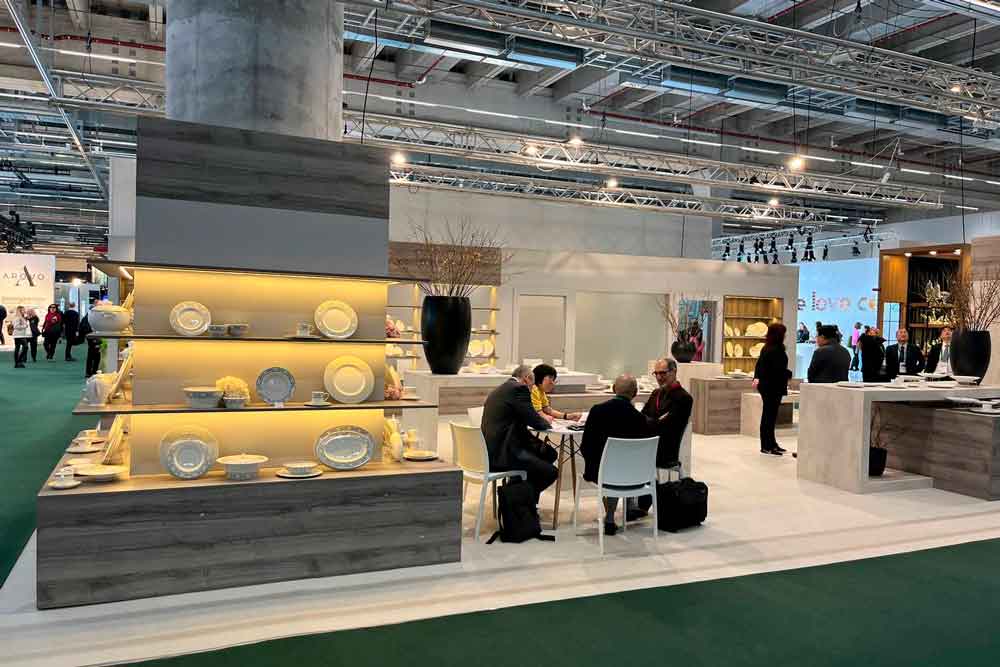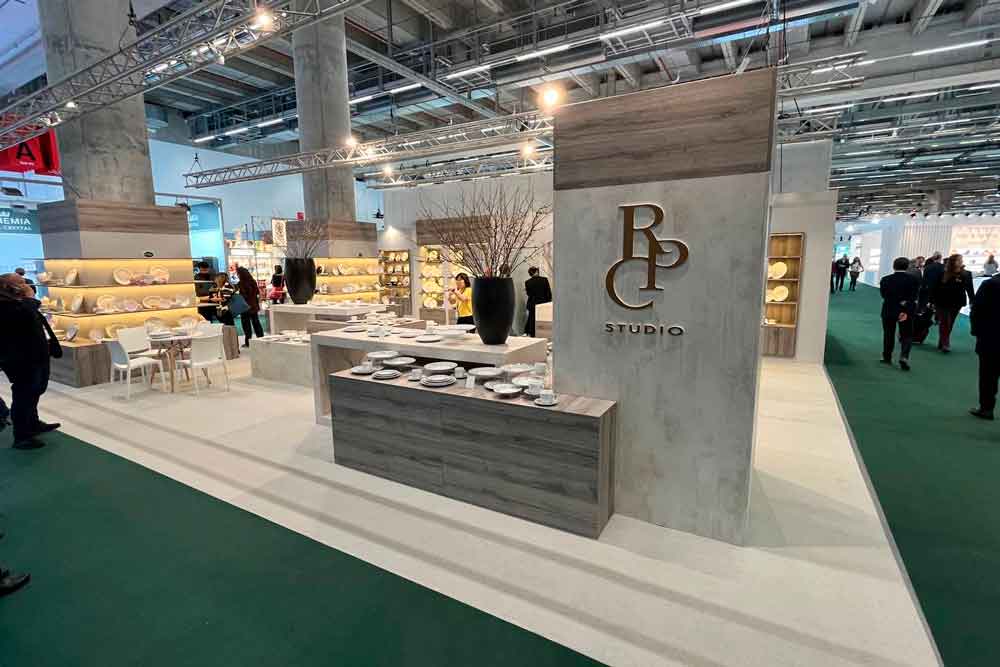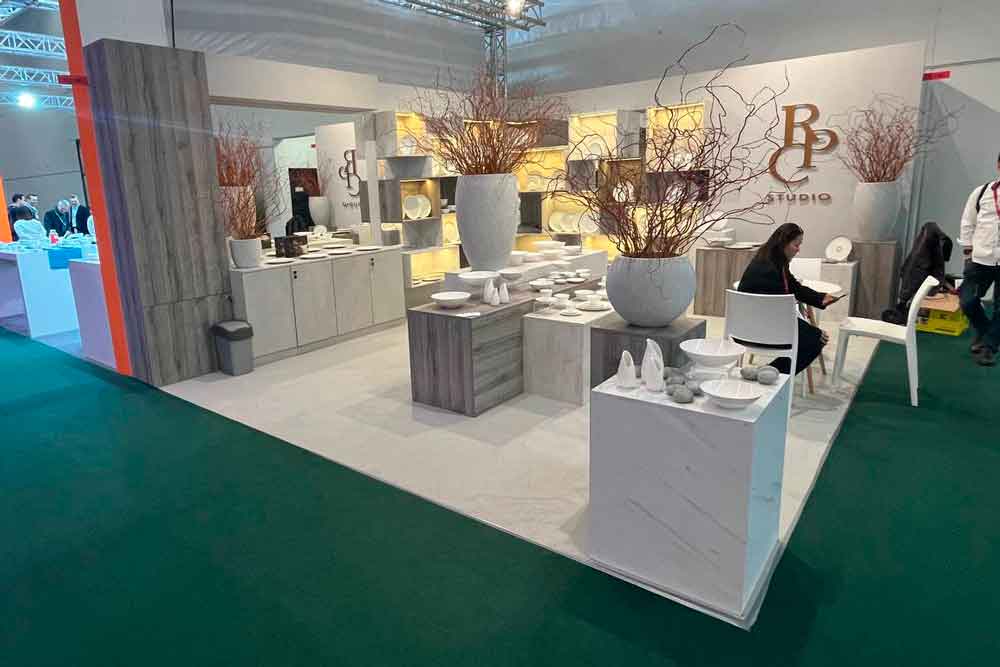 UBER
Internorga 2023 | 45m2 | Hamburg | Germany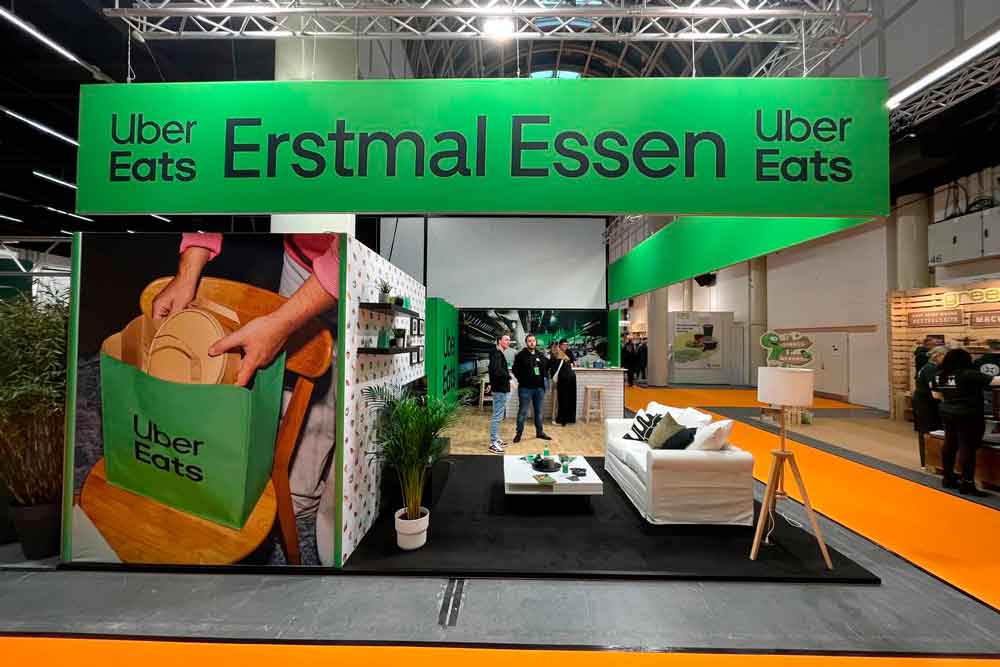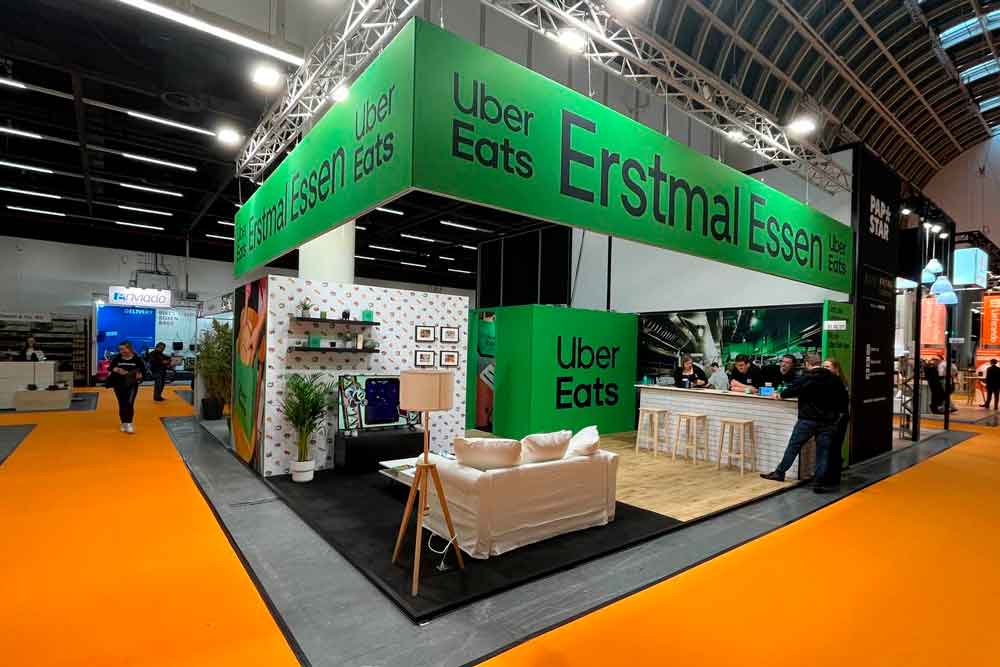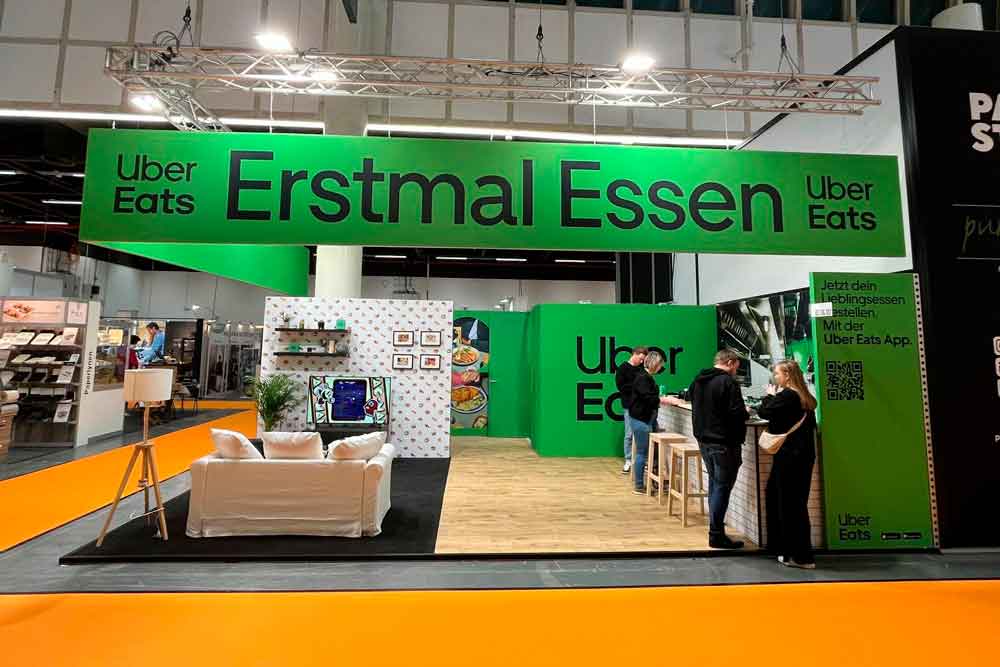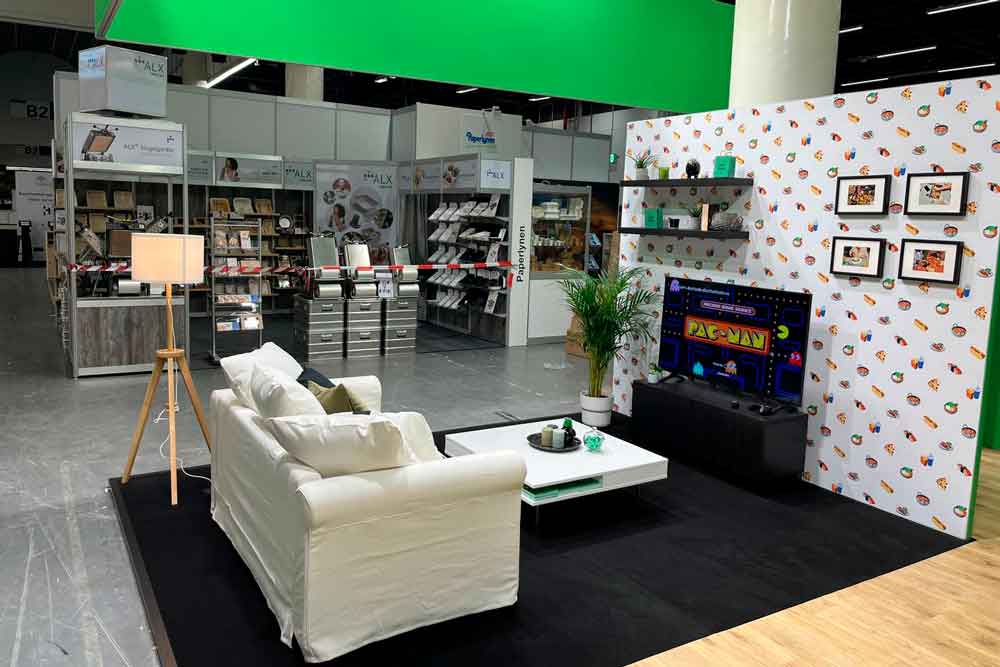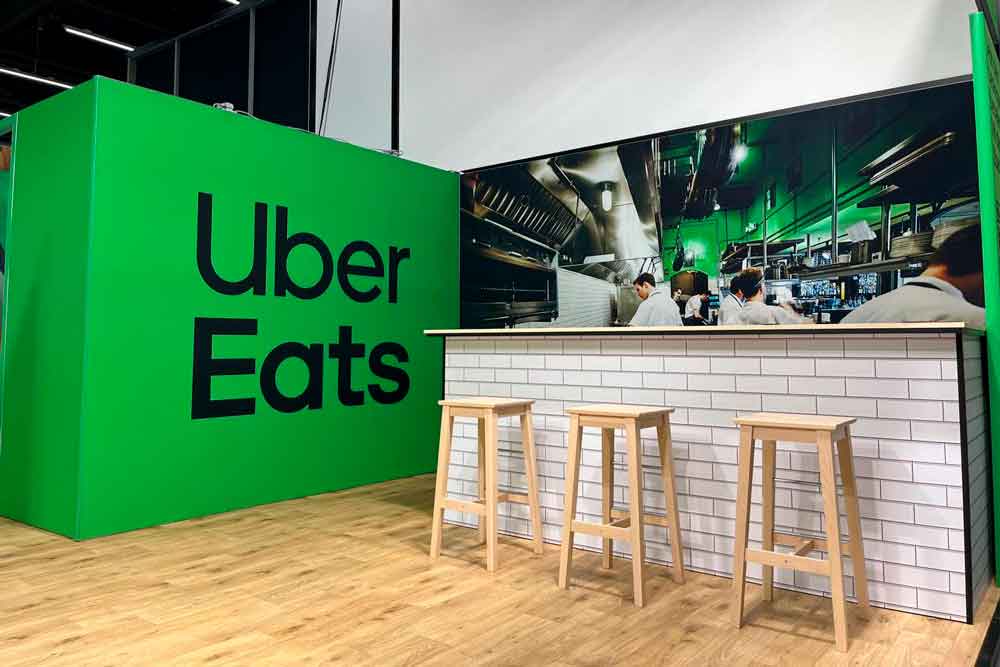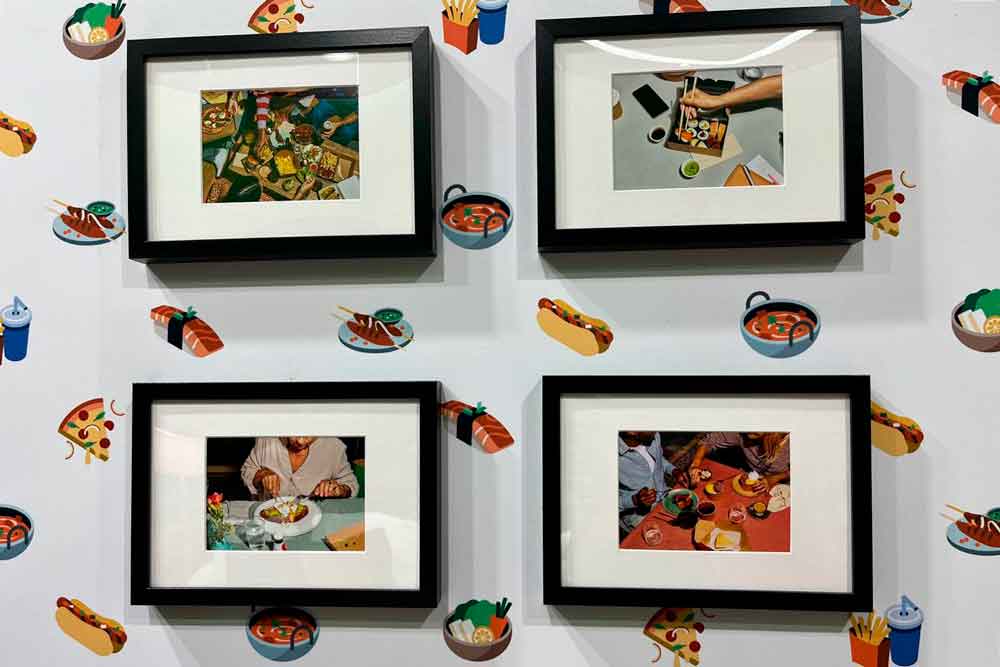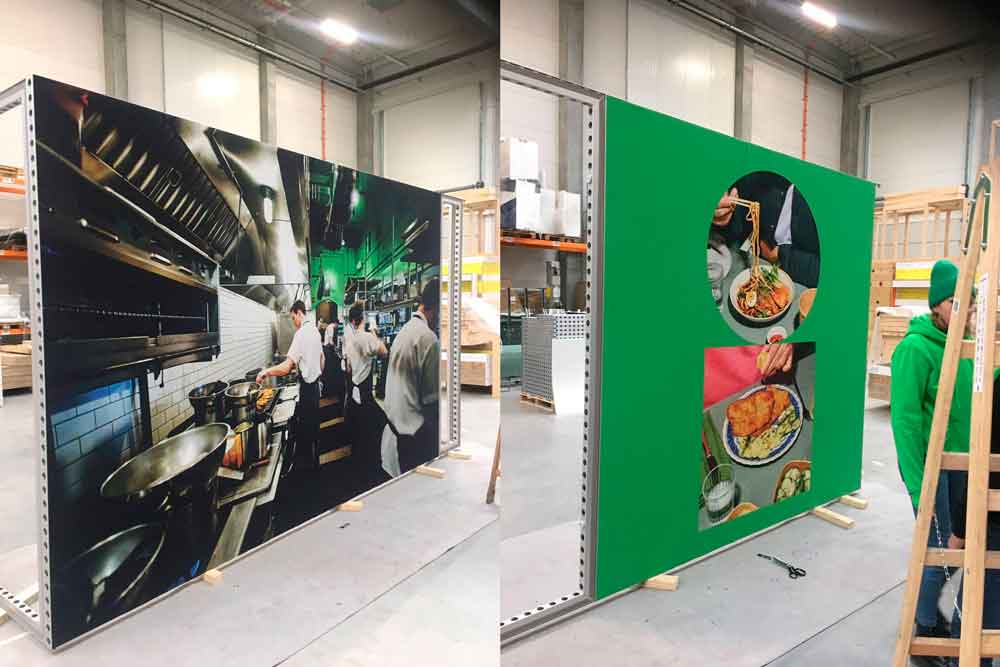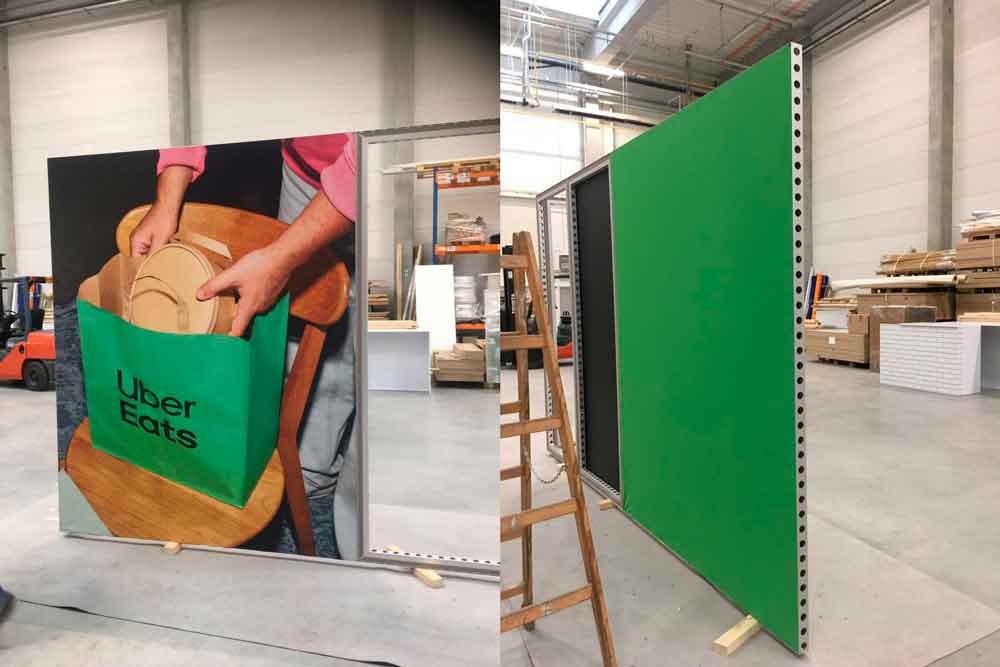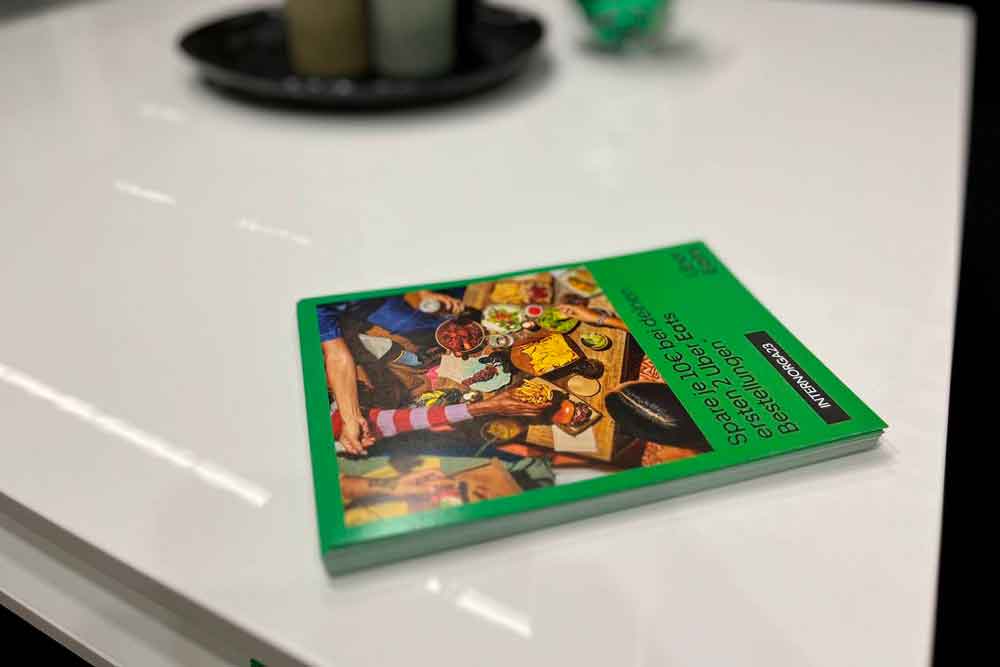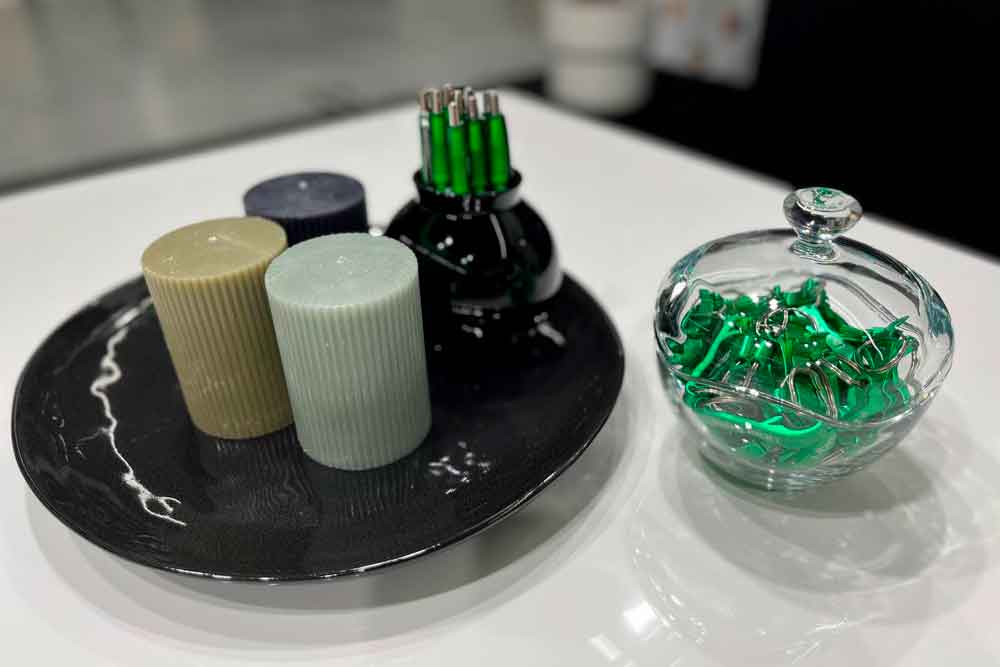 SOUAD SABAH
Buchmesse 2022 | 48m2 | Frankfurt | Germany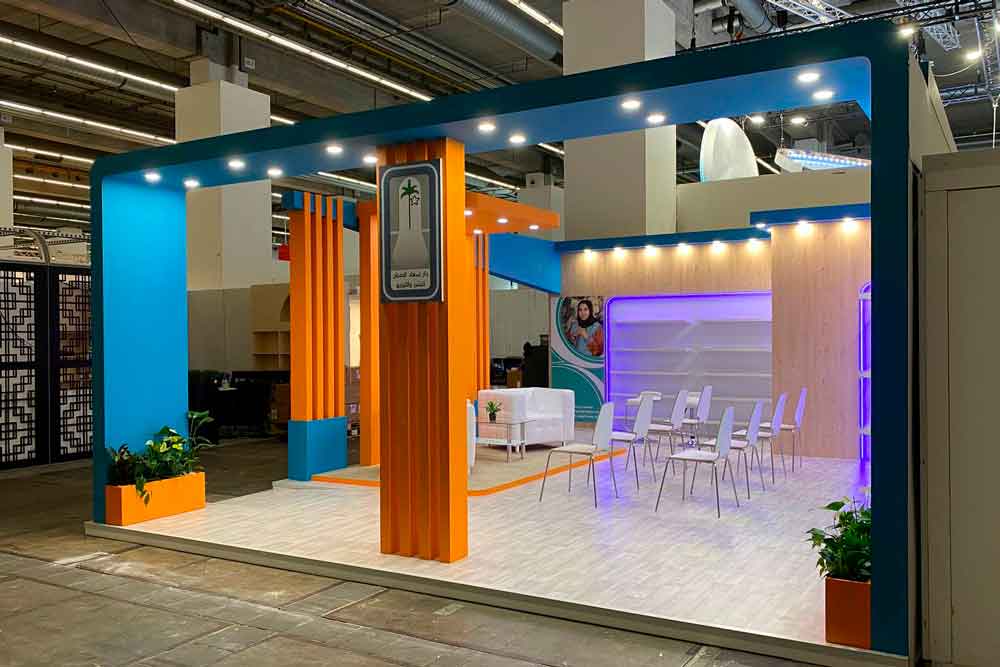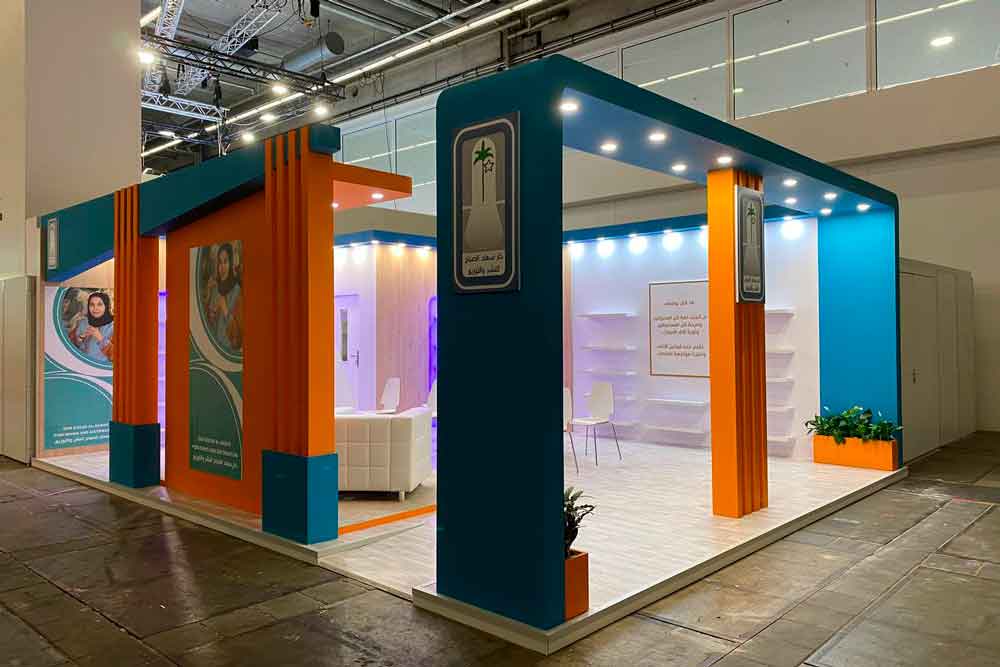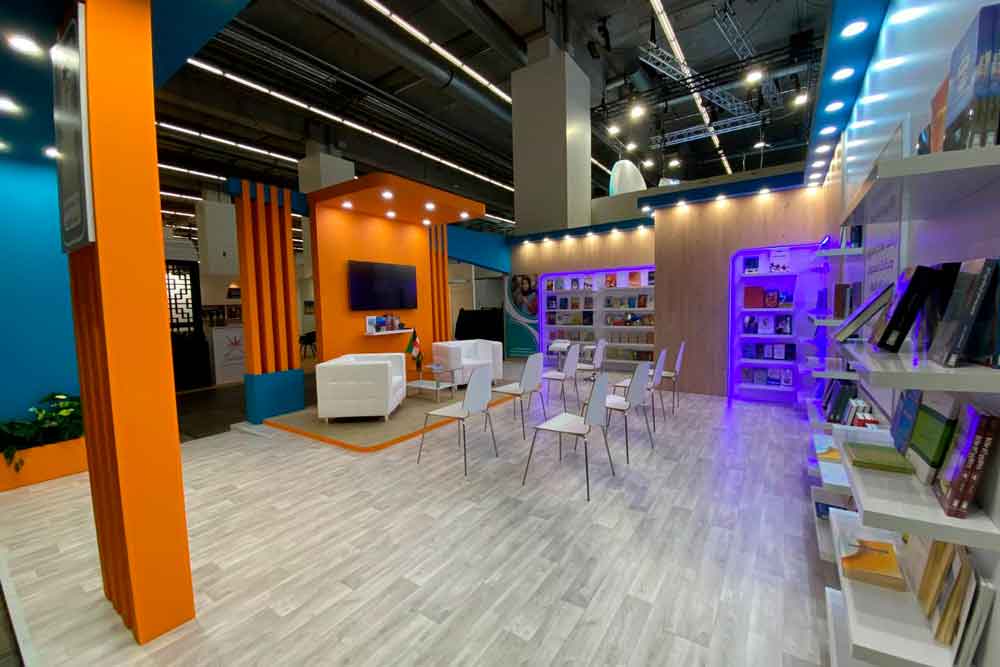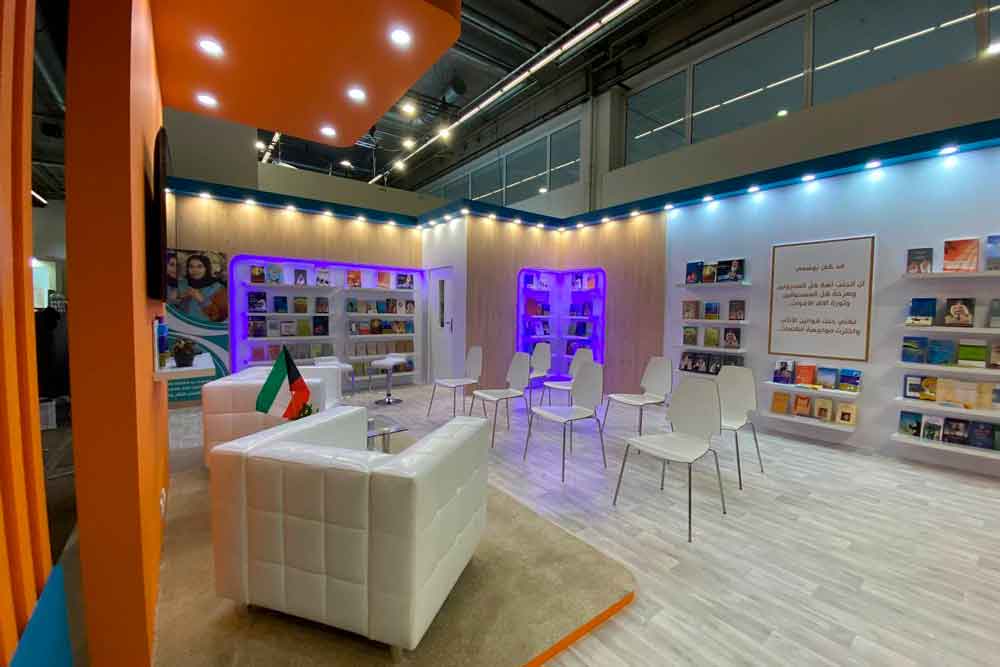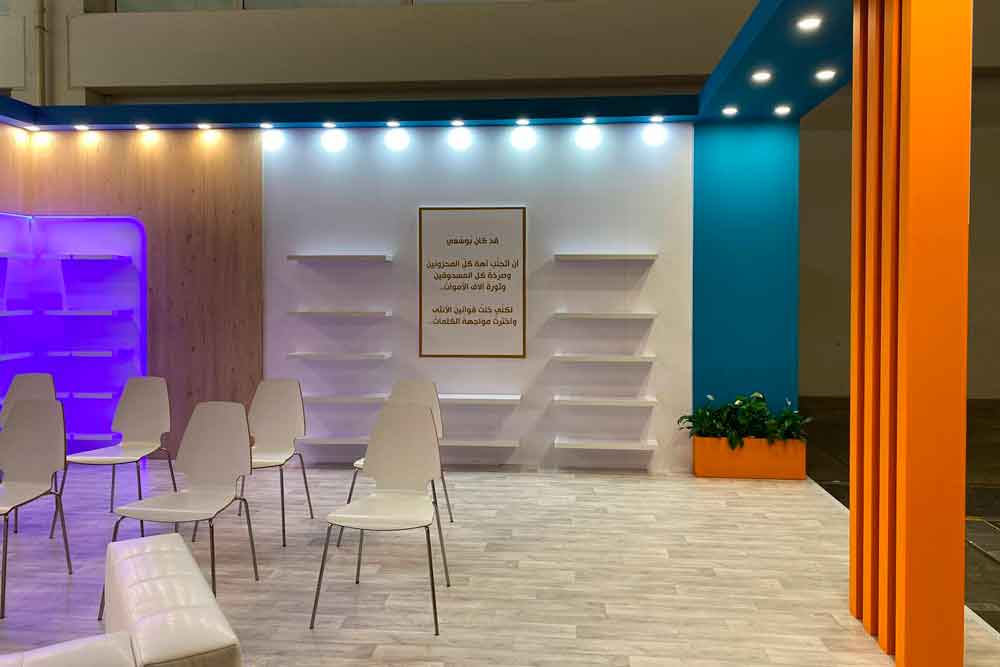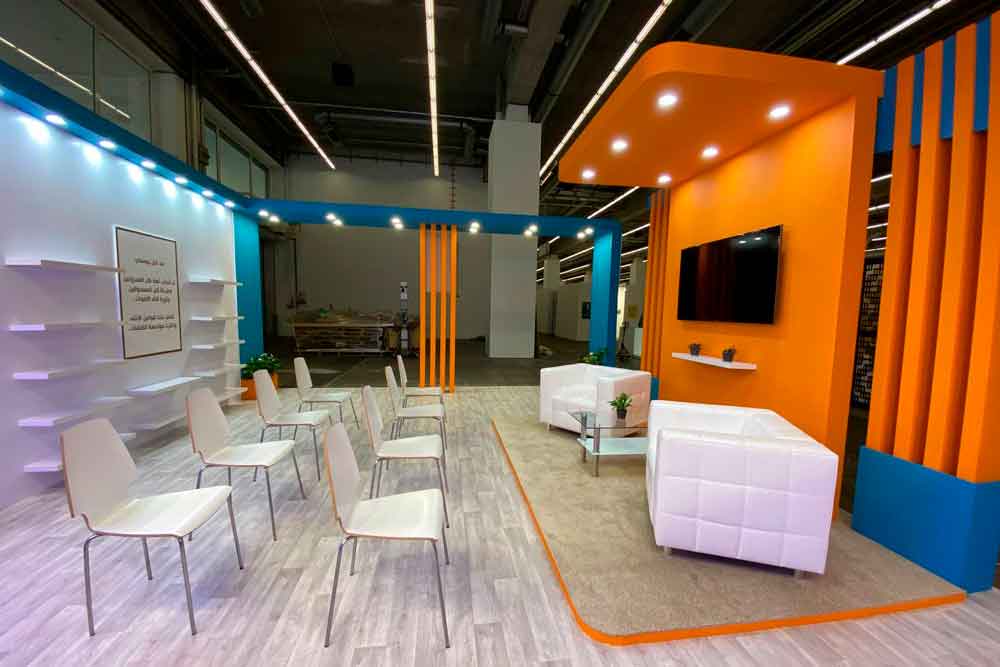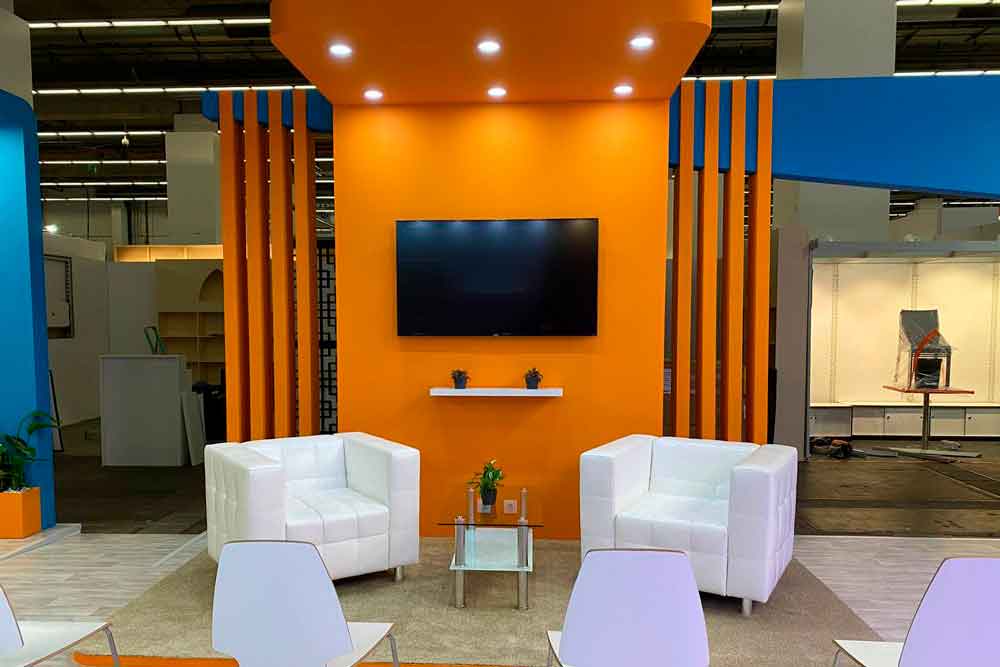 WINKOD
Automechanika 2022 | 77m2 | Frankfurt | Germany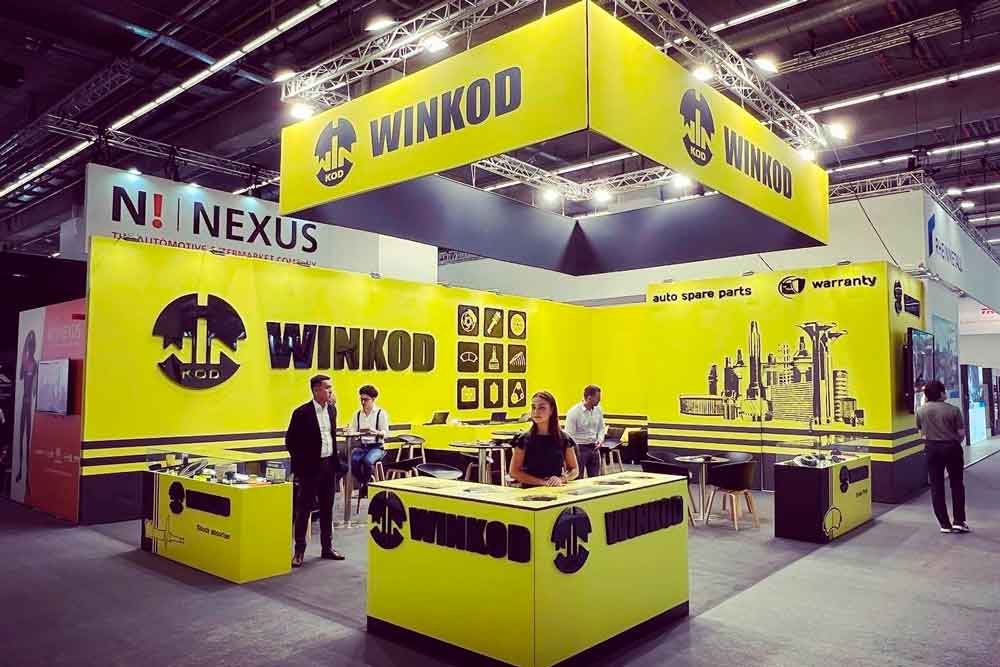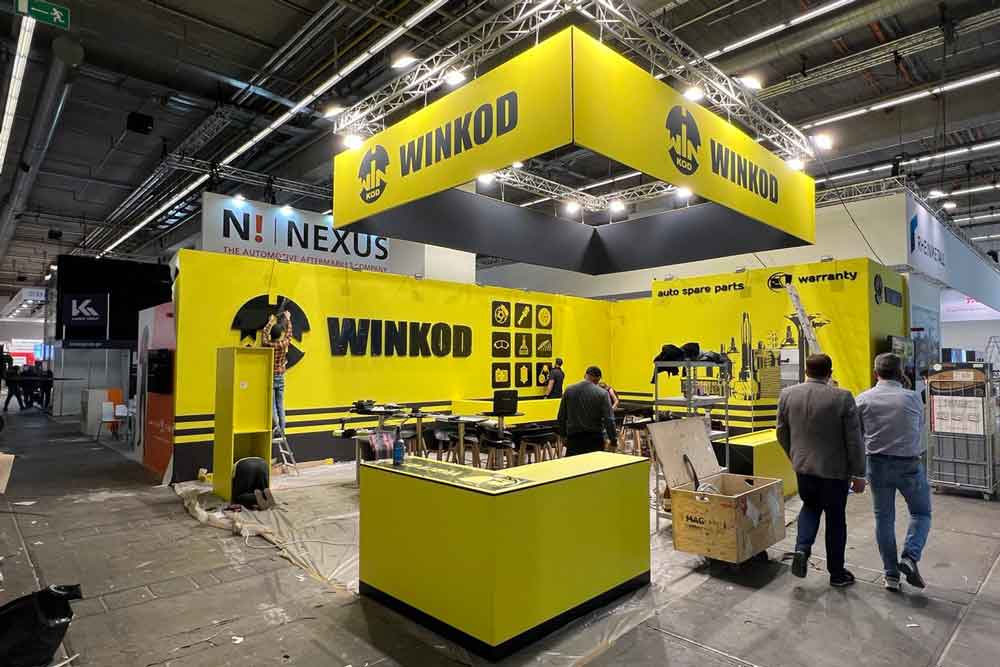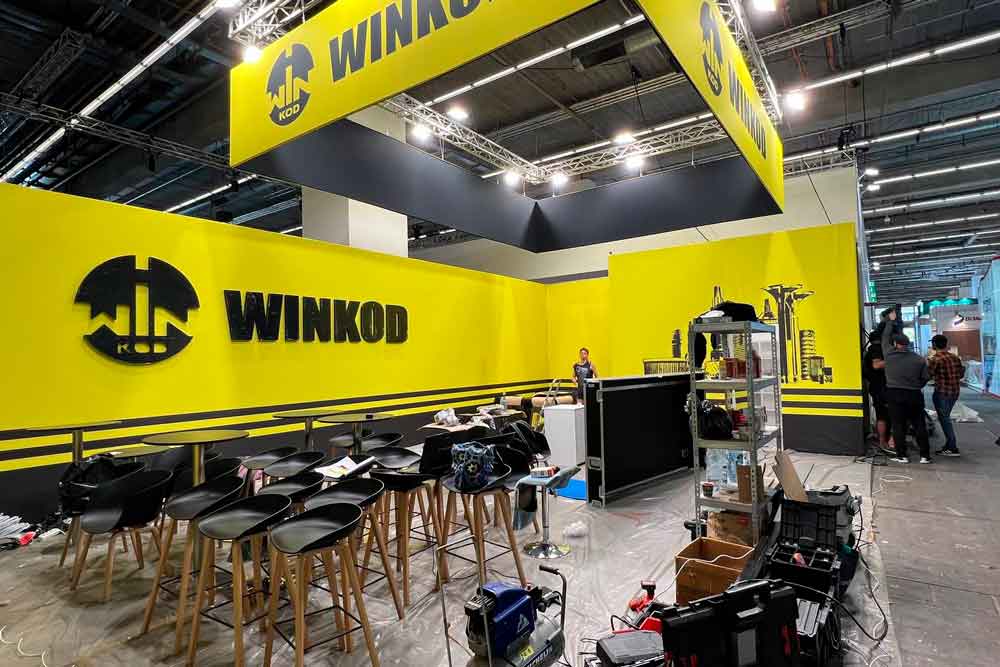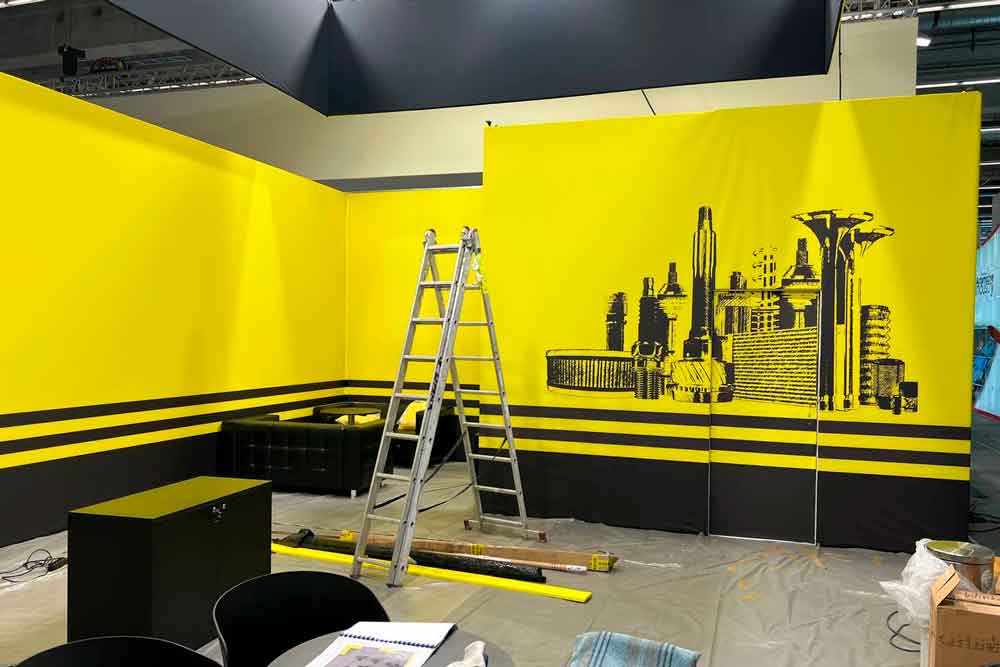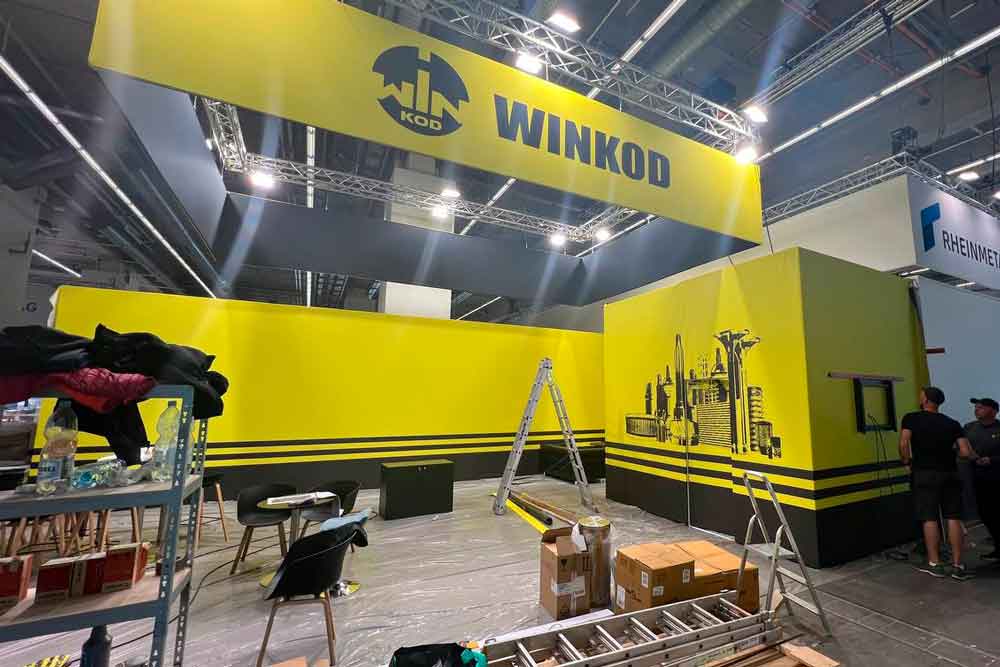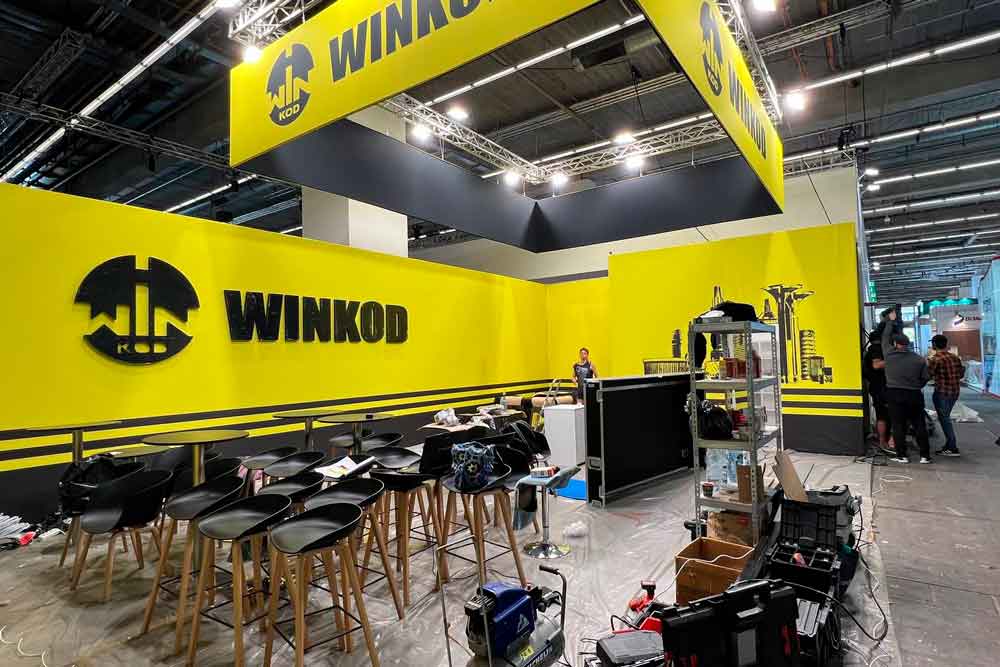 Ayrtac Ferlo
Interpack 2023 | 60m2 | Düsseldorf | Germany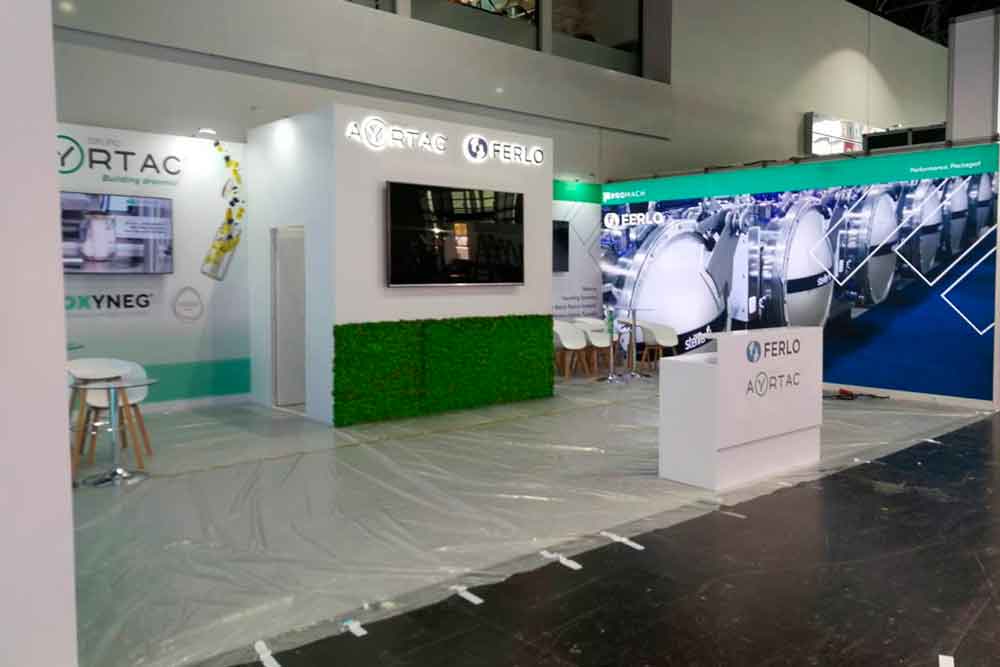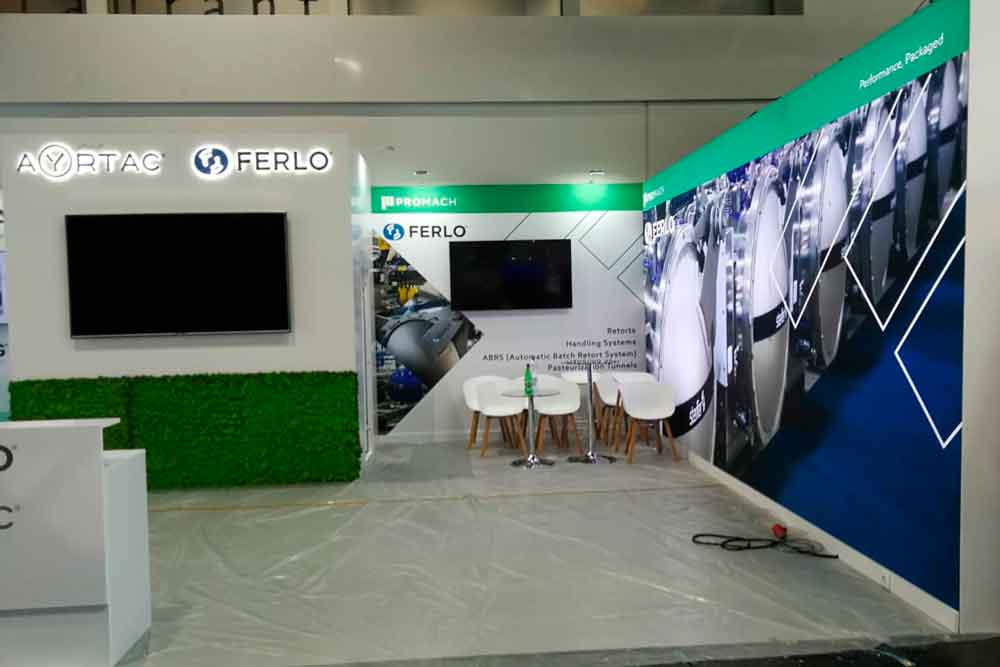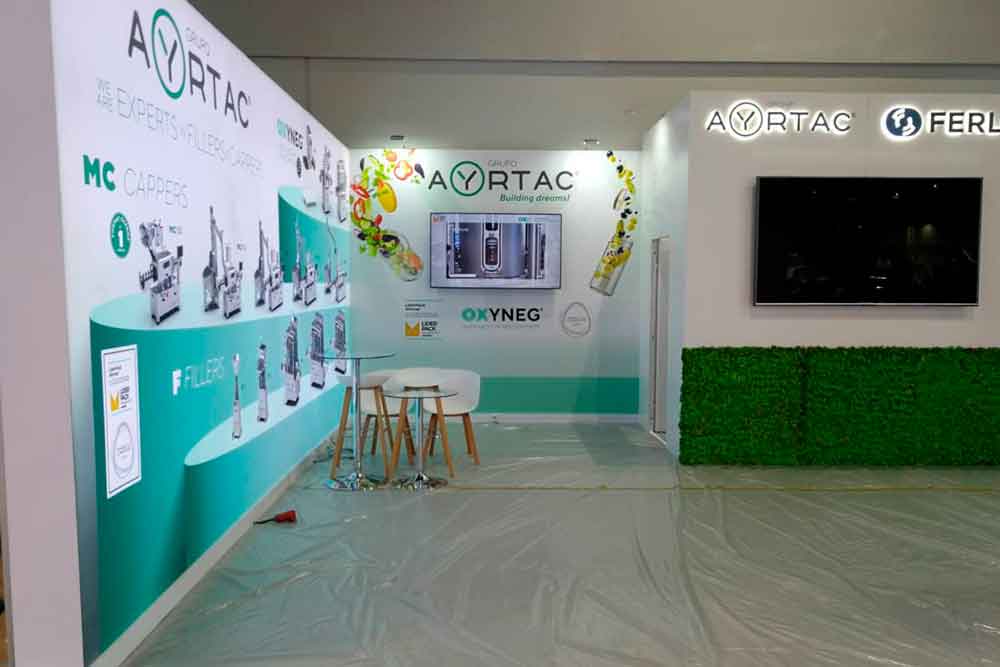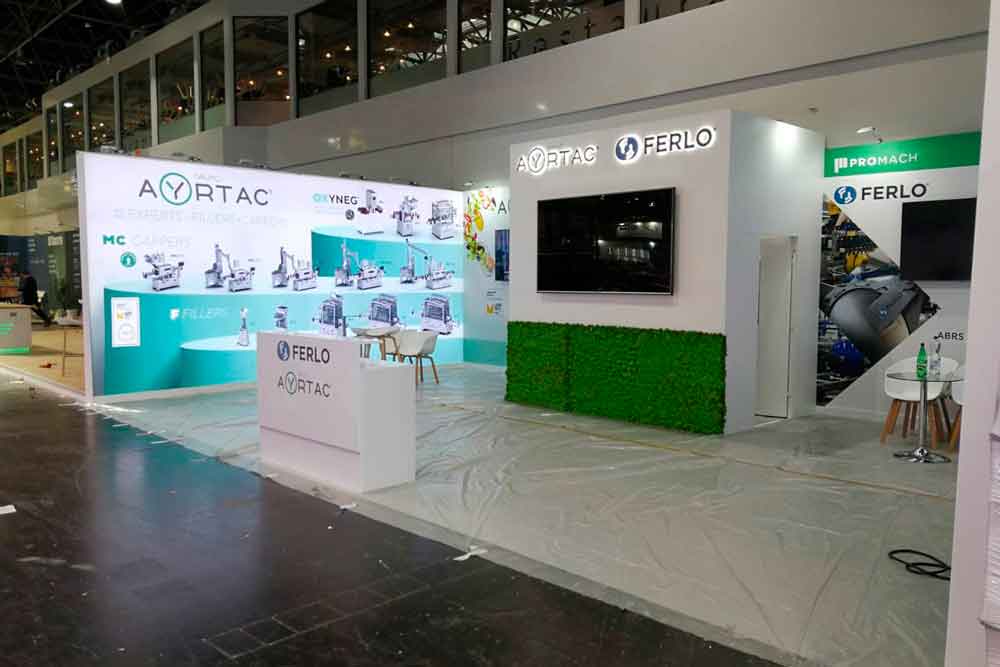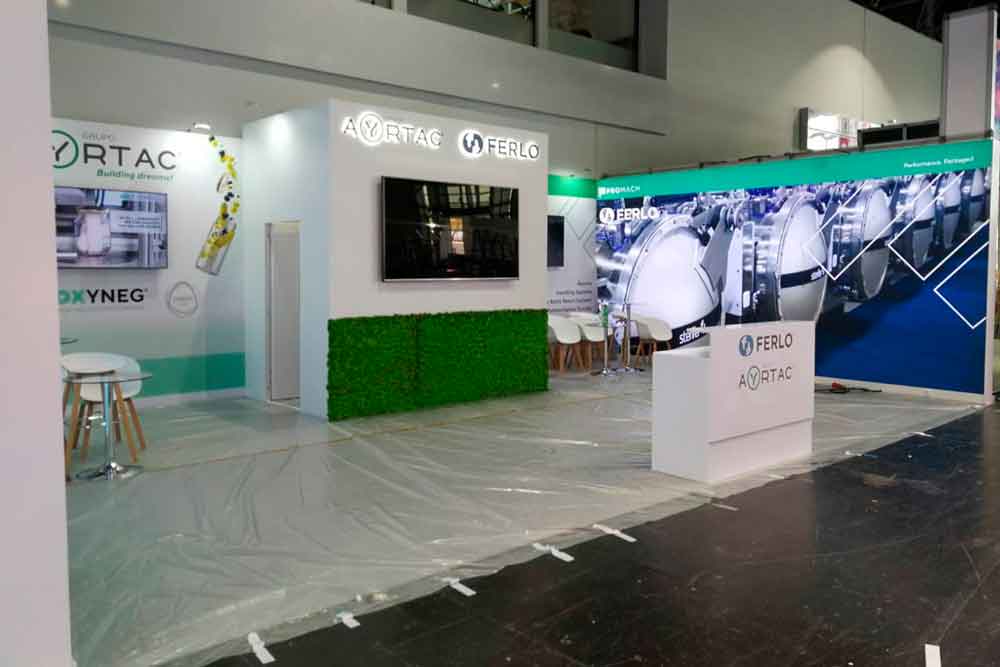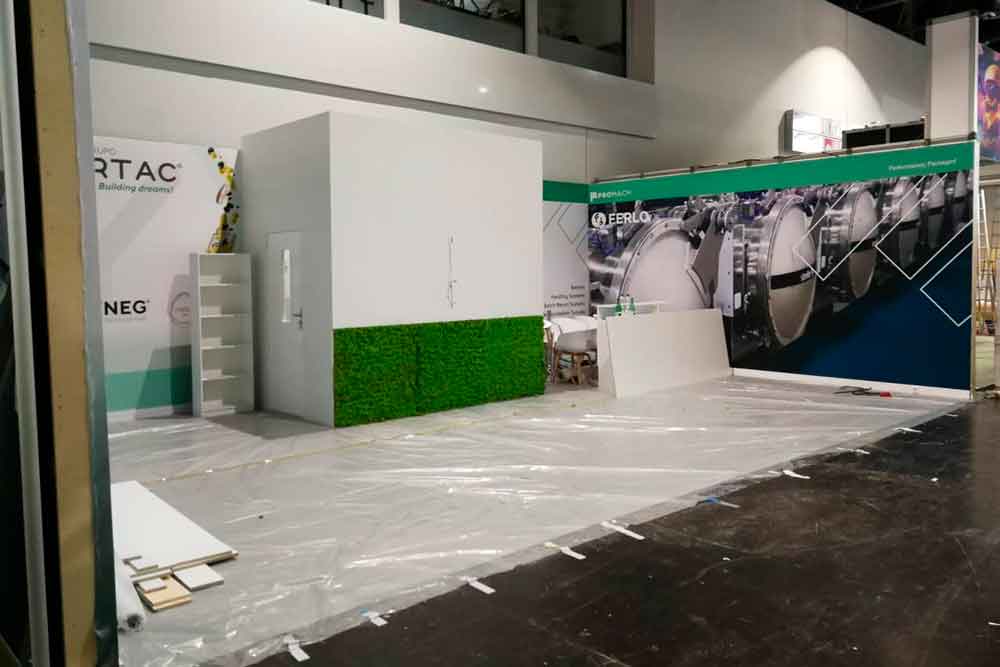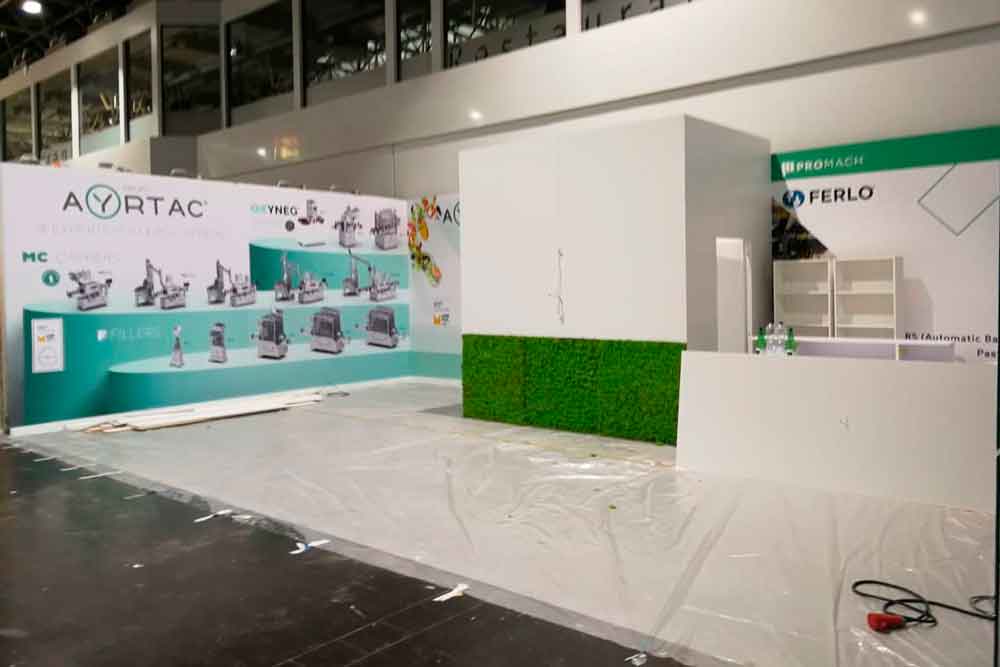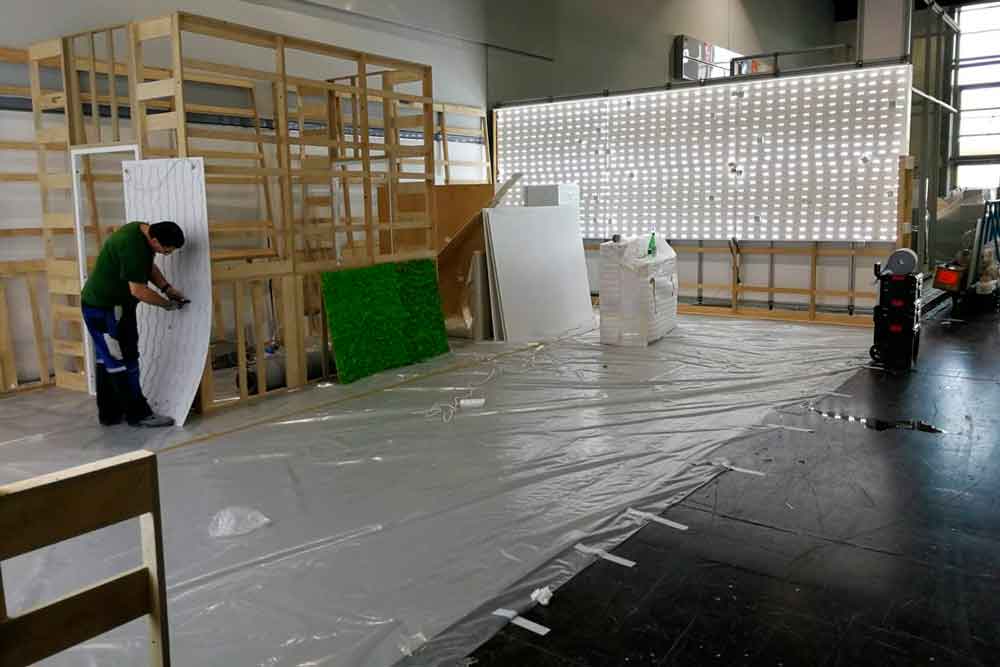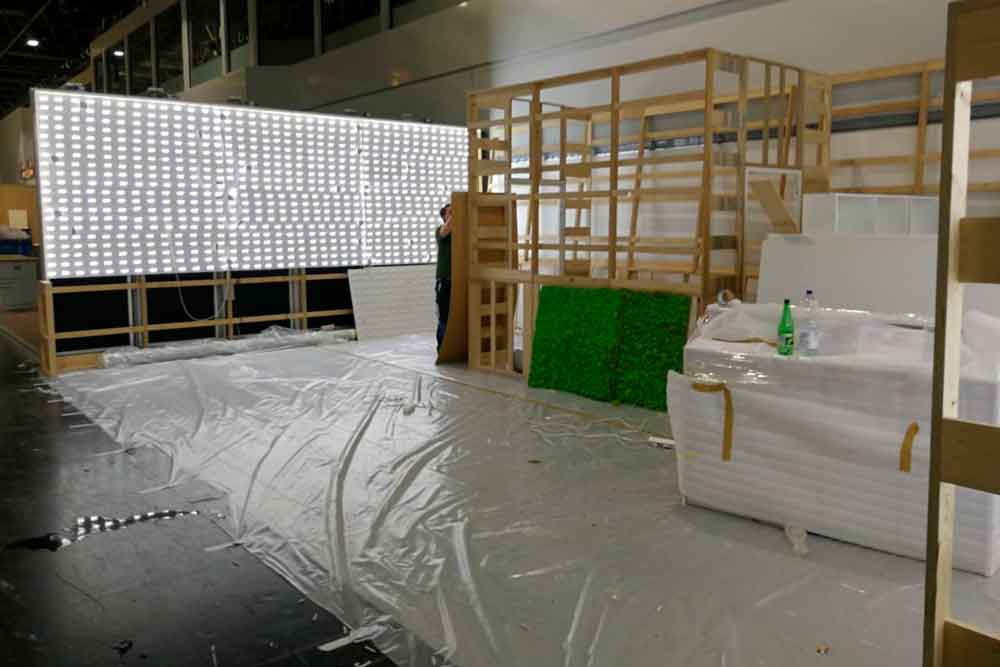 EXHIBITION COMPLEXES IN SINGAPORE
Singapore Expo – this International Exhibition Center occupies 100,000 m² of exhibition space for rent for representatives of various business sectors. In this way, they find new customers, partners and successfully use this strategy year after year.
The Singapore Expo hosts some of the world's most prestigious exhibitions, such as:
Hometeam Festival;
Pet EXPO;
World Wealth Creation Conference;
Food & Hotel Asia;
CNY Flower Fest;
Singapore FinTech Festival;
International Furniture Fair Singapore;
And this is just a small part of the list of activities carried out in this complex.
Suntec Singapore Convention & Exhibition Center – this exhibition center is located in the heart of Singapore and occupies 42,000 m² of exhibition space. It hosts various sports competitions as part of the Youth Olympic Games.
After a modernization program in 2012, Suntec began attracting organizers of cyber sports competitions. At Suntec Singapore, the Mobile Legends: Bang Bang and M3 world championships take place.
Sands Expo & Convention Center – International Exhibition Center in Singapore can be called an actual work of modern art. This giant occupies more than 120,000 m² of exhibition space, allowing thousands of exhibitors to gather under one roof. By building an exhibition stand at the Sands Expo & Convention Center, you will raise the profile of your brand, displacing competitors and finding a genuinely quality target audience.
GET ALL SERVICES FROM ONE EXHIBITION AGENCY
CONCEPT
DESIGN
BUILDING
CONTROL
LOGISTICS
WHAT MAKES ESBAU DIFFERENT FROM OTHER EXHIBITION BOOTH BUILDERS IN SINGAPORE
More than eight years of experience in the exhibition business;
We provide exhibition consulting before the contract is drawn up;
We are open with you. Our clients' reviews are on Google Maps and Trustpilot;
Our specialists speak six languages;
We have a consultation where all your questions will be answered;
Our head office is in Germany;
Everything from one source;
Project management at all stages of cooperation;
We created a winning exhibition stand design;
Timely and quality exhibition stand construction;
Provide the necessary additional services for your expo in Singapore;
We build exhibition stands in Singapore of any complexity;
trade show display warehousing and storage.
By building a booth in Singapore, achieve your marketing goals with ESBAU. And here's how you can do it:
In addition to the modern design of the exhibition stand, there is another way to attract new guests. The largest fair stand in Asia allows you to attract the attention of the local media, giving even more publicity to your brand.
Asia is a place of modernity and technology. Your stand can also be that, thanks to the WOW effect, you are organizing an unusual event using robotics or a visual performance for the audience. We provide many services, so our exhibition project managers will help you with the organization.
By giving valuable souvenirs or raffling off gifts, you will attract even more visitors who will be happy to visit your exhibition booth.
But what we do know is that you'll need an exhibition project management service, which includes:
Exhibition stand design;
Extra services to make your exhibition memorable for you and your potential customers and partners in Singapore.
Do not worry about the timing of the necessary documents to the organizers because at all stages of our cooperation, you will get the support of experienced professionals who will supervise the construction of the exhibition stand in Singapore.
GOOD REVIEWS FROM OUR CUSTOMERS
CONDITIONS FOR BUILDING EXHIBIT BOOTHS IN SINGAPORE DURING COVID-19
International travel to Singapore during the pandemic is allowed, but one must consider the restrictions and regulations that the country has imposed:
When entering Singapore, a certificate for the entire vaccination course must be carried out for a complete list of vaccines approved in Singapore.
Citizens and permanent residents of Singapore and those traveling for "essential reasons" are exempt from the mandatory vaccination.
When entering the country, you must download the Trace Together app to keep track of your human contacts. If you can't install the app, you can buy a Trace Together token at the airport for $13.
Within three days before departure, you must fill out the SG card.
Antiseptic bottles must be present at all booths.
All visitors and staff must adhere to masking and social distancing. We recommend offering new medical masks to guests.
Stands should be cleaned at the end of the day, given the anticipated treatment of the surfaces.
You can find the list of exemptions or more information on the government portal.
HOW TO GET STARTED WORKING WITH ESBAU – EXHIBITION STAND CONTRACTOR IN SINGAPORE
Regardless of your location, you can always contact us. Use messengers, email, and phone calls. If you don't get a quick response, we may be in different time zones, and we will get back to you;
Tell us which exhibition in Singapore you would like to book an exhibition construction and if you need exhibition project management;
Advise us about the design's type, size, and availability (don't worry if there is no design, our designers will draw an exhibition booth design for your budget).
WE ARE READY TO START YOUR PROJECT
DO YOU WANT TO KNOW THE COST OF YOUR PROJECT?
SEND US THE REQUEST AND WE'LL DISCUSS IT!