It might seem there's nothing complicated in building an exhibition stand. But when it comes to reality, you may encounter many pitfalls along the way. If you plan to participate in a trade show or any other similar event, then it's time to think about the basics of booth design and building. Find out what an exhibit stands is, what are the design peculiarities, and how to realize a successful project without unnecessary stress and tension.
What an exhibition stand is all about
An exhibition stand is a powerful mediator reflecting your brand's personality and values through an interactive space where attendees get acquainted with its story. Its main purpose is to increase your brand's popularity by showcasing specific products or services to showroom visitors. The advertising stand is used for:
Attracting new clients and partners;
Boosting brand awareness among the target audience;
Increasing the number of sales and new contracts.
It takes just a few seconds for a company to get noticed. An eye-catching and effective show booth ideas and design that increase profit is the result of a professional team effort. Work on a booth starts with writing technical design specifications – a set of client requirements for what an exhibition stand should look like and how it should be built.
Like any advertising campaign, the exhibition stand aims to catch the attention. A bright, showy, and attractive design magnetically attracts the audience and leaves them no chance to pass by. But a captivating design doesn't always mean a successful strategy.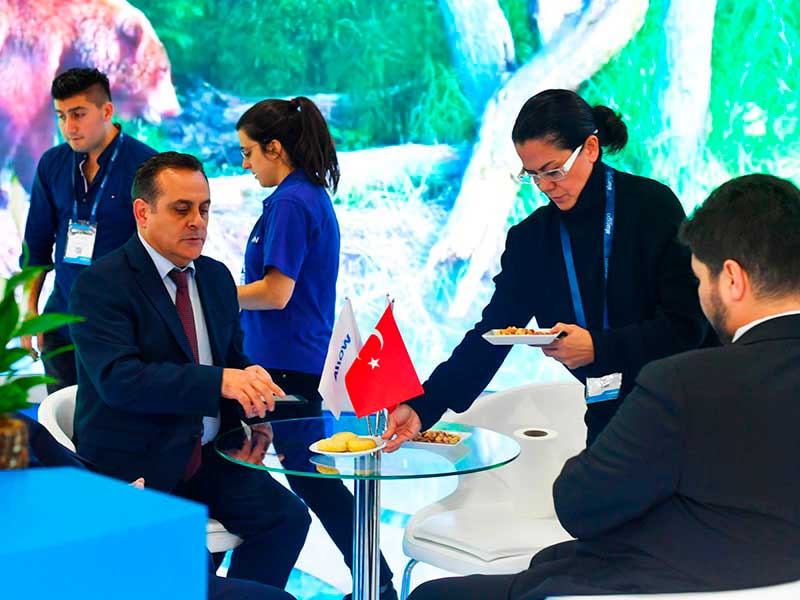 What a successful exhibition stand is like?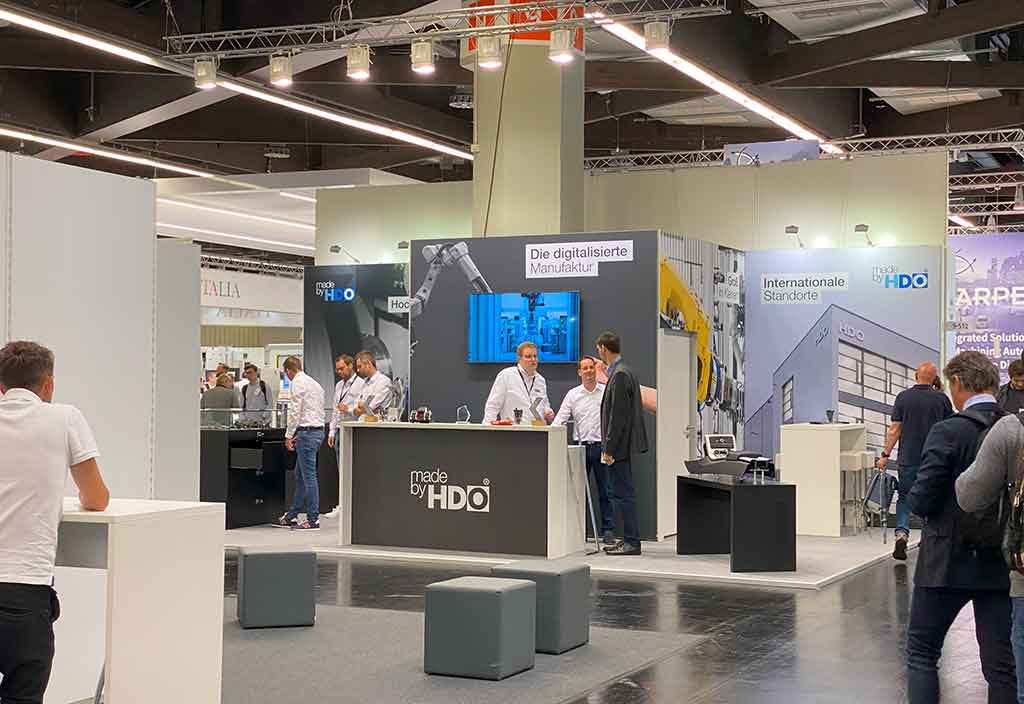 It's important to understand: that to achieve real success, whether at a local or international exhibition, it's necessary to think over every nuance and create a truly unique design that enlivens your brand and presents it in the most favorable light.
When creating a design for your future exhibition stand, you need to take into account the following points:
Eye-catching stand design
Your stand must be thought out to the most minor details to present your brand comprehensively. Its purpose is to demonstrate the achievements of your company and reflect all the benefits of cooperation. Only a well-planned design can ensure the implementation of all your ideas.
Therefore, you need a booth that reflects your brand's mission and advantages.
When looking at such an exhibition stand, any visitor will pay attention to your project, remember your company's name, and become interested in a potential partnership.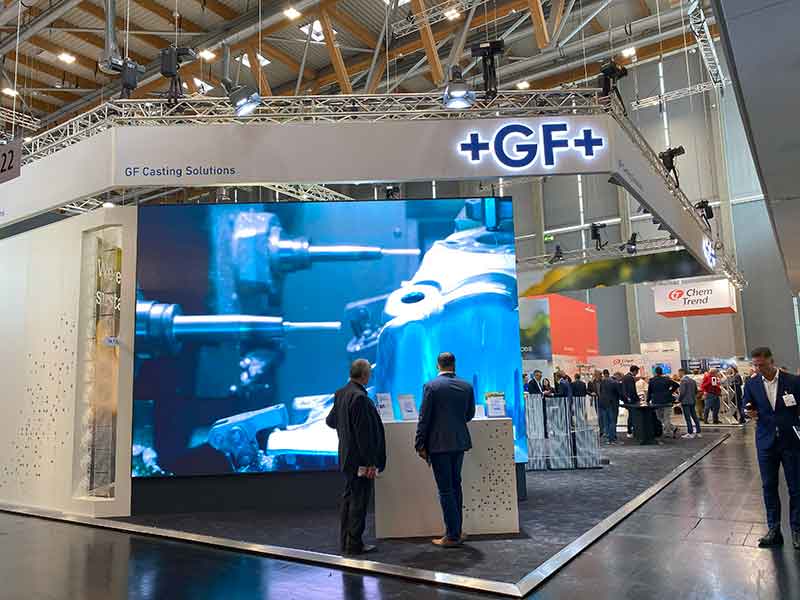 Strength of the final construction
A booth can be compact or large-scale, but its quality and durability must be a priority. This applies to every structure element, including fittings, expendable supplies, etc. We're ready to support you through the whole process, from start to finish – from designing to fabricating to assembling to dismantling the stand construction. We guarantee the durability of buildings and, thus, customers' safety.
You shouldn't entrust the designing and building of the stand to little-known contractors. It is much wiser to trust professionals who value the reputation of their own and your company and will complete your project according to all requirements and standards with a guarantee of 100% success.
Qualified non-stop support
Regardless of the scale of the exhibition and your experience of participation in such events, it's pretty challenging to consider every detail on your own. The entire process can be compared with planning to go on vacation: when you're going on a vacation and packing your bags, there is a high chance of forgetting something without a clear plan.
Therefore, if you want to hold your event without a single worry, use the services of a reputed, experienced, and responsible stand builder. In such a way, you can plan a presentation at the exhibition and order additional services from photographers, promoters, waitstaff, etc. Immediately after the show's end (and even during the event), you will feel you've made the right decision.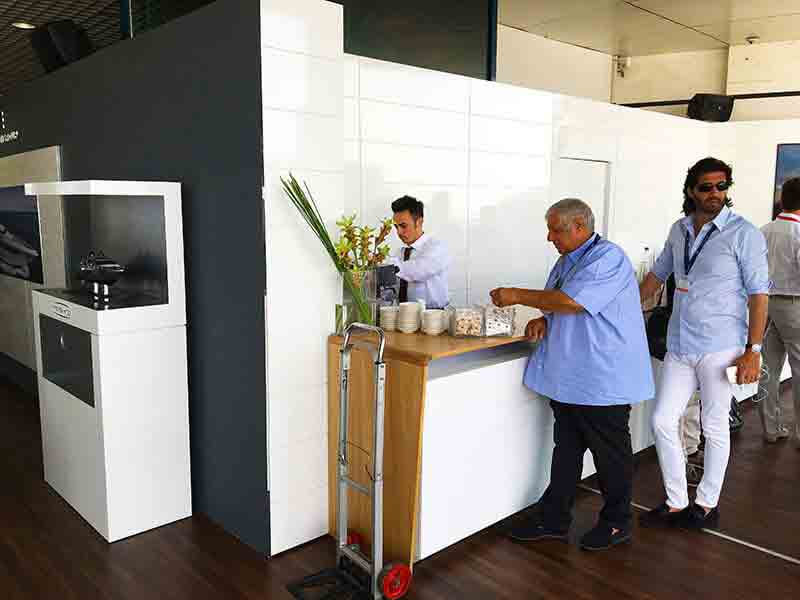 Prestigious exhibitions are a place for new profitable deals
Exhibition centers in the world's major cities are regularly visited by thousands of visitors and companies. Some come to showcase their brands, others to buy products or services. But all are driven by a common goal: to establish a mutually beneficial B2B or B2C partnership.
Despite the emergence of new technologies, the presentation of your products and services at a local or international exhibition remains to be one of the most powerful tools for expanding your business. Participation in the trade show allows bring in new customers, increase the sales volume, and expand your brand recognition throughout the world.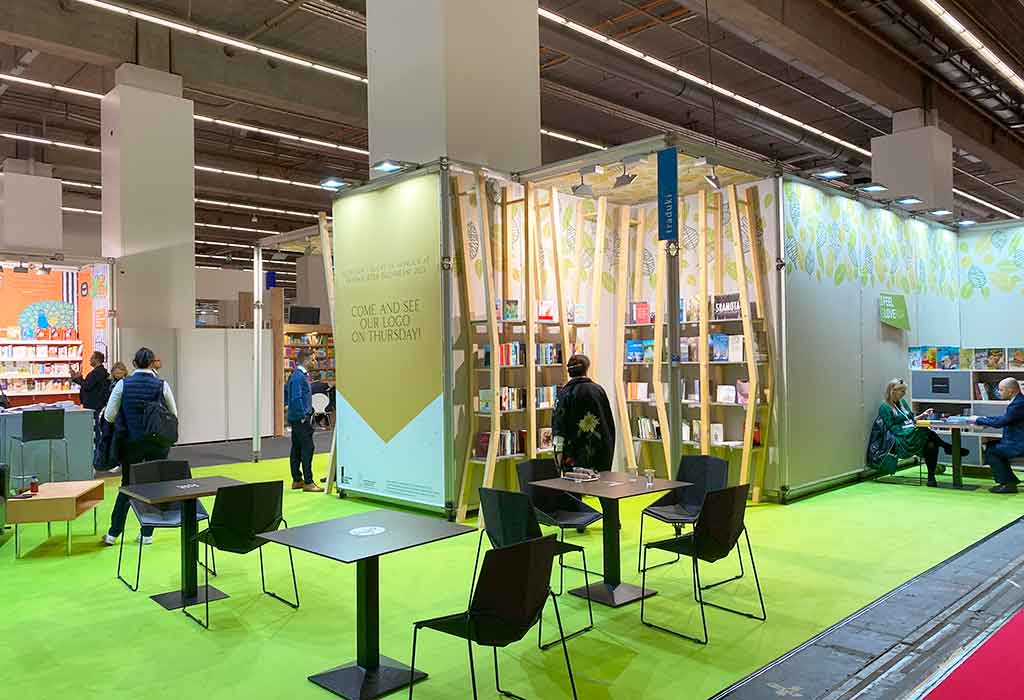 To achieve the best possible outcome at such an event, you should follow some basic tips:
Choose the field-specific exhibition. Stay informed when leading industry-specific exhibitions are held and get the news on previous events;
Think through the details of your goals. Define the purposes of your participation in the exhibition and draw up a plan considering the budget, peculiarities of brand positioning, and so on;
Create a design and build an exhibition stand. It's important to preliminarily employ a responsible stand contractor who can turn your ideas into reality, considering all your wishes and requirements.
So, your primary aim is to make a lasting impression at the influential trade show. There is no room for error since every wrong decision is the potential loss of new clients, promising partners, or some long-term contract.
How could you create a quality exhibition stand?
Your primary task is to choose true professionals dedicated to their work. And then, among all the professionals, it is important for you to choose those who will be able to meet your objectives and make them a reality.
Our team is your reliable contractor in implementing the design and construction of exhibition stands. We have become known on local and international platforms, managing to realize hundreds of projects for numerous clients. Therefore, we have rich experience making any exhibition stand you would like to have for any event you're about to visit. Partner with us to stay ahead of the competition!