Exhibition stand design and builders in Poznan
Exhibition stand builder for your international trade show in Poznan, Poland. We build memorable and reliable stands and help to attract everyone's attention. We are an exhibition management agency. Likewise, we provide the following services:
Exhibition project management;
Exhibition booth design;
Production of complex stands;
Typography to create realistic exhibition graphics;
Neat crews for the installation of exhibition stands;
The best catering in Poznan;
Developing the concept for attracting visitors to the trade show display in Poznan;
Digital marketing to engage exhibition guests.
Every year, thousands of different exhibitions are held in Poznan. The Poznań International Fair attracts visitors from all over the world. A creative exhibition stand in Poznan guarantees that your marketing efforts will pay off. You can only attract the attention and surprise the old public by presenting yourself loudly and unconventionally.
THE RIGHT CHOICE OF STAND SERVICES IN POZNAN
Attract visitors to your exhibition stand by choosing the size of 30 sq.m. 
After that, you should decide on the booth's design and choose a reliable builder for the exhibition booth in Poznan.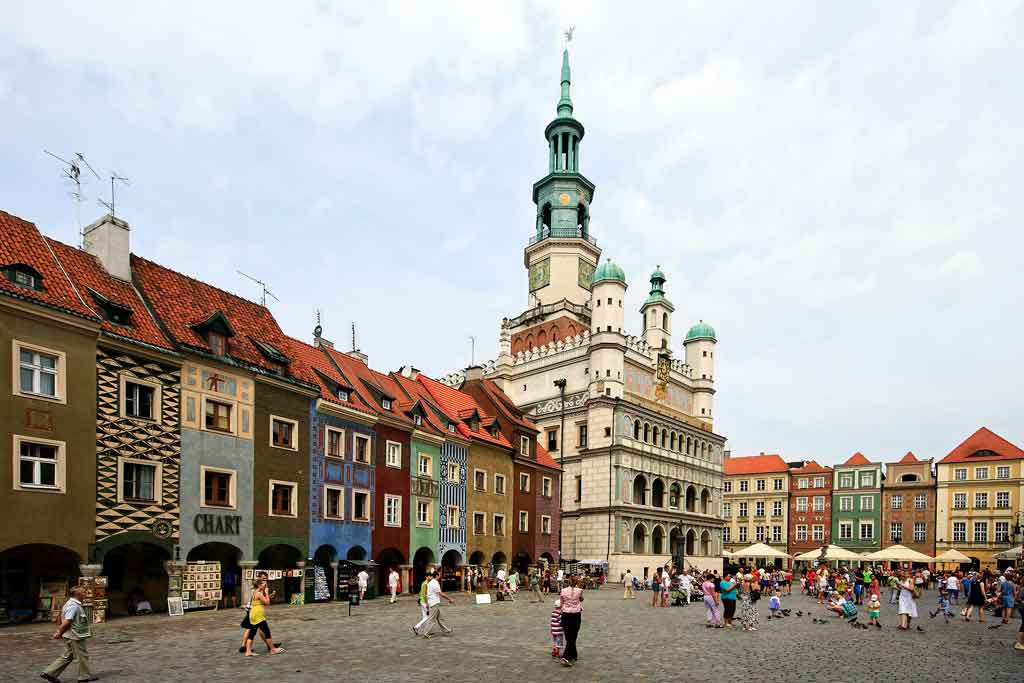 STAND CONSTRUCTION IN POZNAN
Why we think choosing ESBAU as a stand supplier in Poznan is a great choice:
We run our business in Poland;
We have been on the market for more than ten years;
We provide exhibition consulting to companies all over the world;
We have high customer ratings on Google Maps and Trustpilot;
We speak six languages;
We give pre-show consultations;
We use modern and safe materials in the construction of structures;
Everything from one source;
We create a winning exhibition stand designs;
We are a responsible stand contractor;
We safely dispose of exhibition structures after the exhibition;
We provide cleaning services;
We provide additional services for your exhibition in Poznan;
We offer storage services for your exhibition structures in our warehouses.
If you have built an exhibition stand in Poznan, but plan to participate with it in other international exhibitions across Europe, we will take care of your stand storage.
In addition, we will deliver and install it at other exhibitions you plan to participate in. Thus, you save money and time constructing new stands and can quickly prepare for participation in the next, important events for you, no matter what country or city they are in.
GET ALL SERVICES FROM ONE EXHIBITION AGENCY
CONCEPT
DESIGN
CONSTRUCTION
CONTROL
LOGISTICS
WHERE WE CAN BUILD YOUR EXHIBITION STAND IN POLAND
SAFE PARTICIPATION IN THE INTERNATIONAL EXHIBITION IN POZNAN IN CONNECTION WITH COVID-19
Major international exhibitions in Poland are organized according to the standard of health and safety:
All events are thoroughly cleaned before, during, and after the event. This ensures the highest standards of hygiene and cleanliness;
Continuous disinfection during any event. Special attention to the cleanliness of door handles, toilets, and food and beverage areas;
Additional handwashing facilities and hand disinfection stations are provided at all events throughout the exhibit areas;
All events use non-contact registration for participants, including the availability of online registration;
A limited density of participants is maintained during all events under local regulations or other appropriate guidelines;
Physical distance will be maintained through the use of floor markings in the exhibition center and appropriate signage;
All participants use personal protective equipment;
All activities are conducted under the recommendations of the appropriate health authorities for verifying participants, including checking the temperature of everyone at the entrance using a heat scan or other verification processes.
Exhibition organizers adhere to the official recommendations of the government and local authorities. 
CONDITIONS FOR PARTICIPATION IN INTERNATIONAL EXHIBITIONS IN POZNAN, POLAND, DURING COVID-19
In order not to fall under quarantine restrictions, which oblige you to stay in self-isolation for ten days after you arrive in Poland, observe the following rules:
You must complete an entire course of vaccinations. Vaccination completion is confirmed by a digital EU COVID certificate or other document in Polish or English, certifying vaccination with a vaccine authorized in the European Union.
You have recovered from Covid, and no more than six months have passed since then. In this case, you must submit a document in Polish or English, e.g., a European COVID certificate.
Have submitted a negative result for the COVID-19 test, confirmed by a European COVID digital certificate or another document in Polish or English. The test must be performed 48 hours before crossing the border.
Vaccinated visitors and exhibitors are exempt from quarantine.
Fairs, congresses, and conferences can be held with a limit of 1 person per 15 m².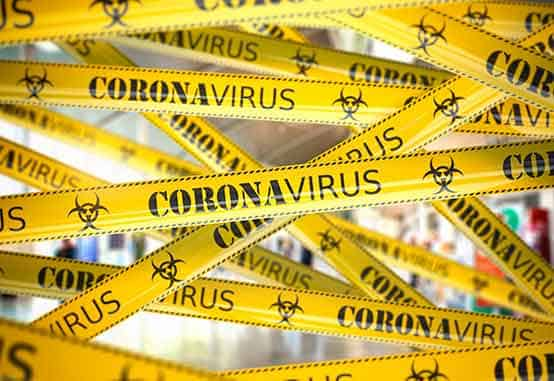 LOOK AT EXHIBITION STANDS WE'VE DONE ALL OVER THE WORLD today
VISUFARMA
World Glaucoma Congress 2023 | 21m2 | Rome | Italy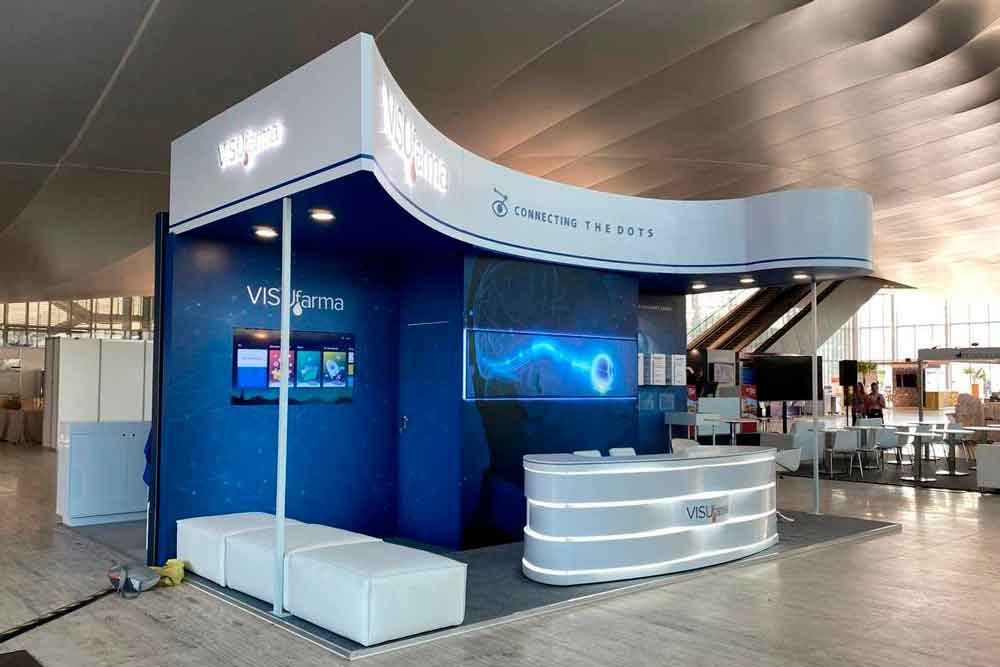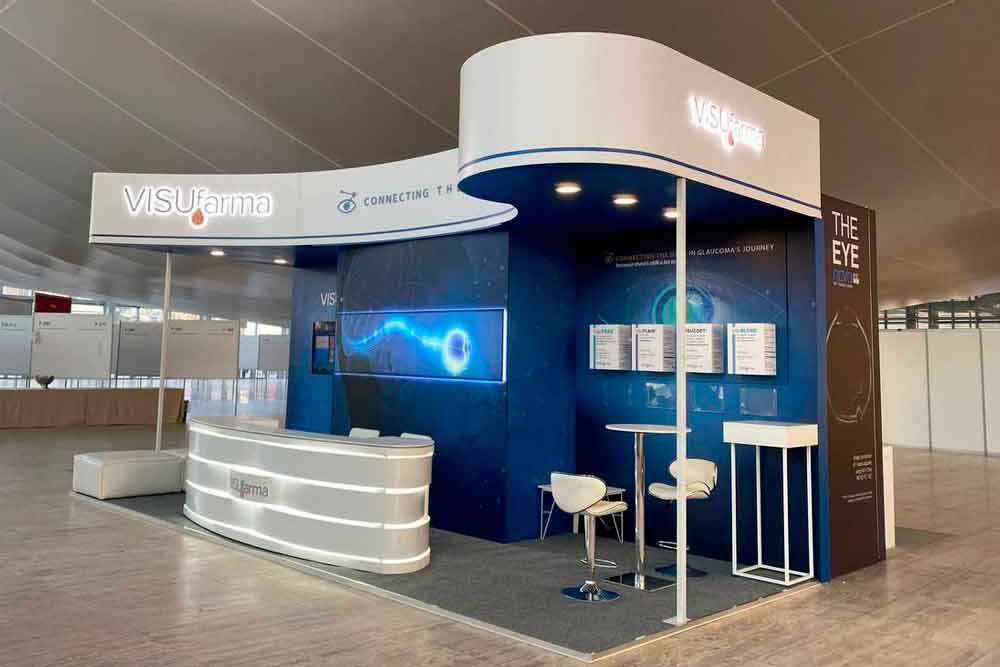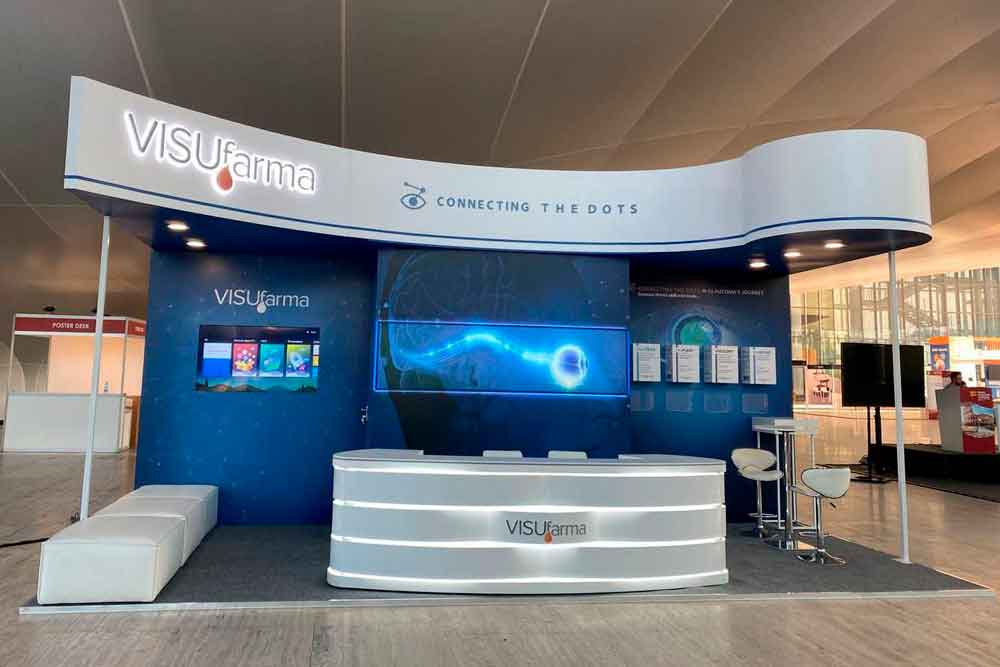 WOLONG
SPS 2022 | 150m2 | Nürnberg | Germany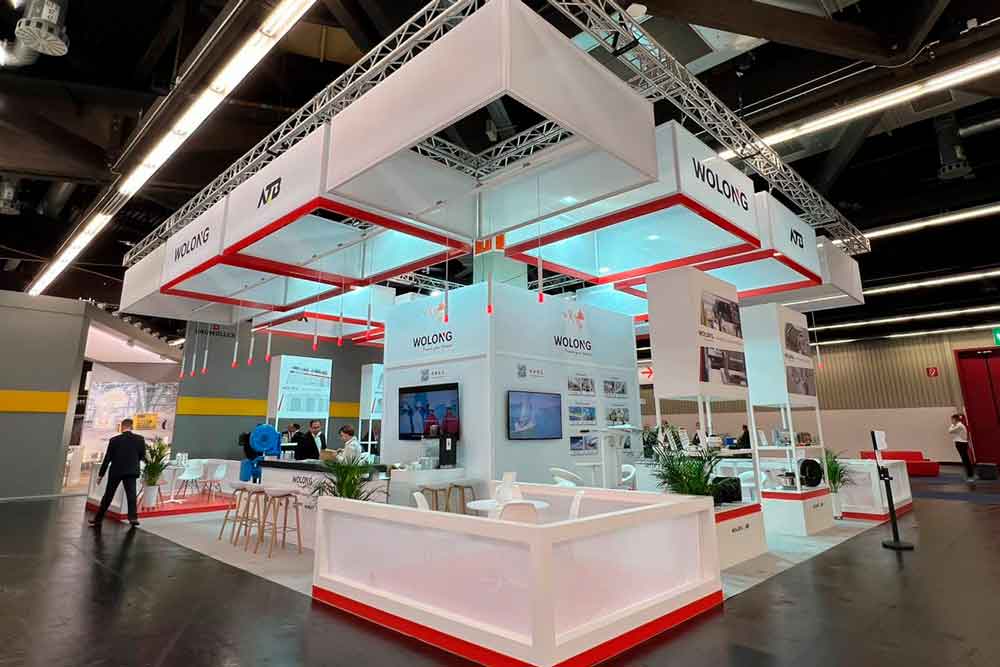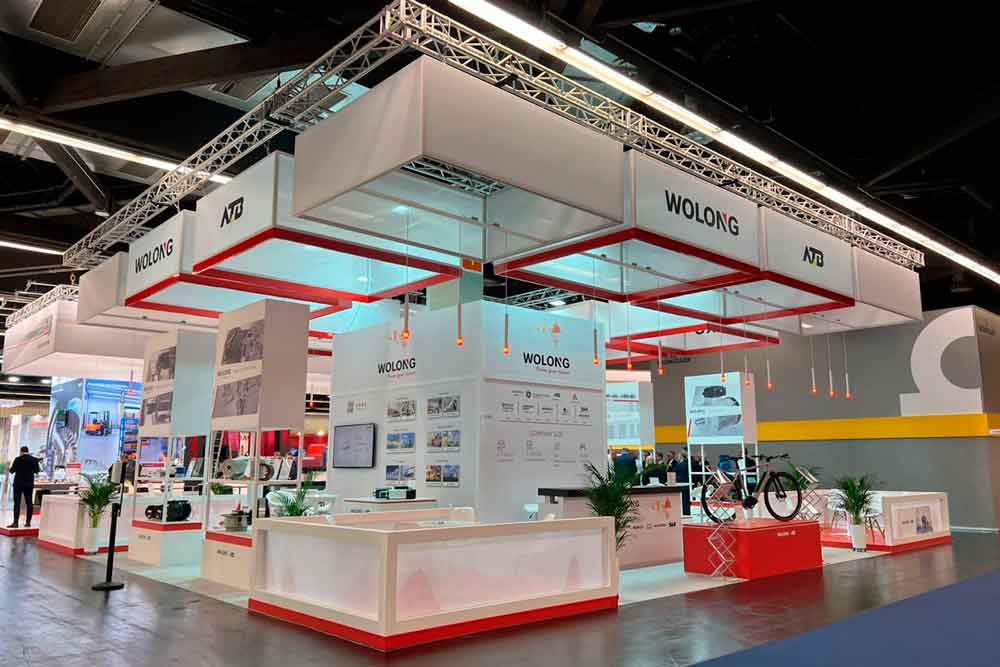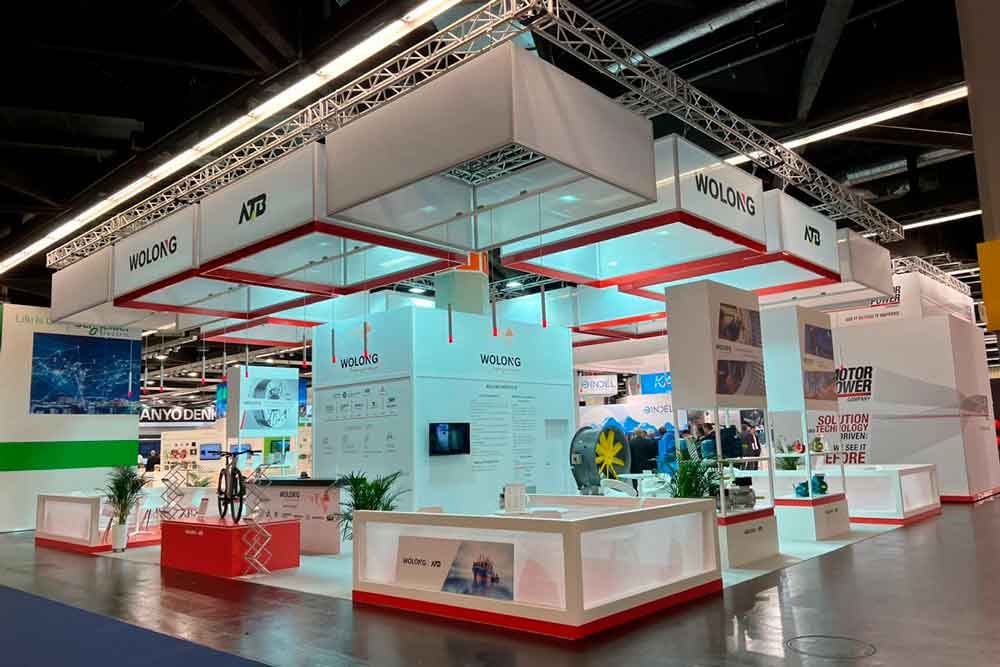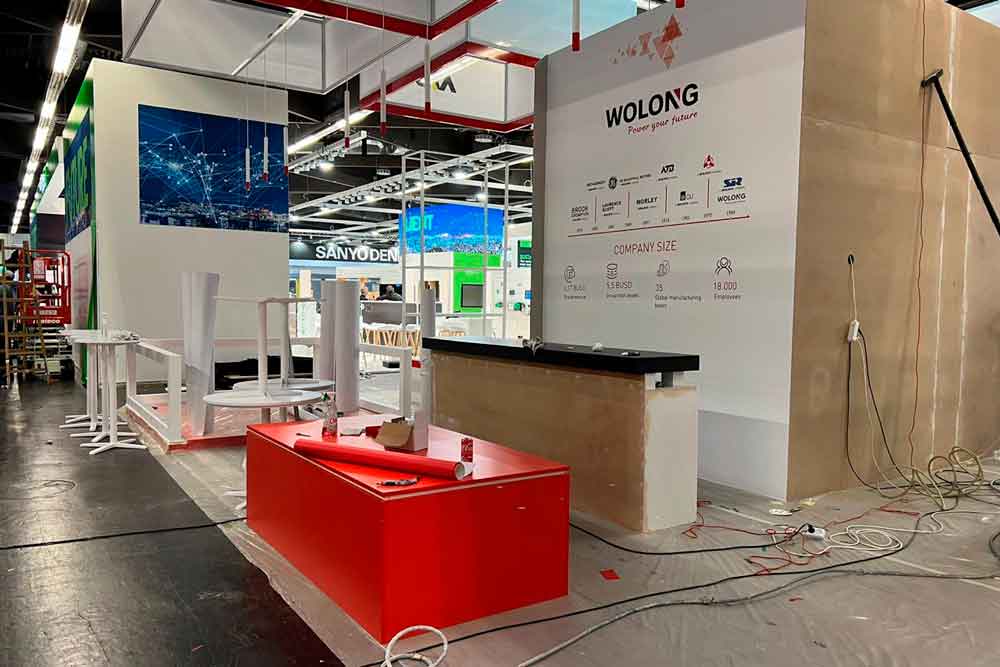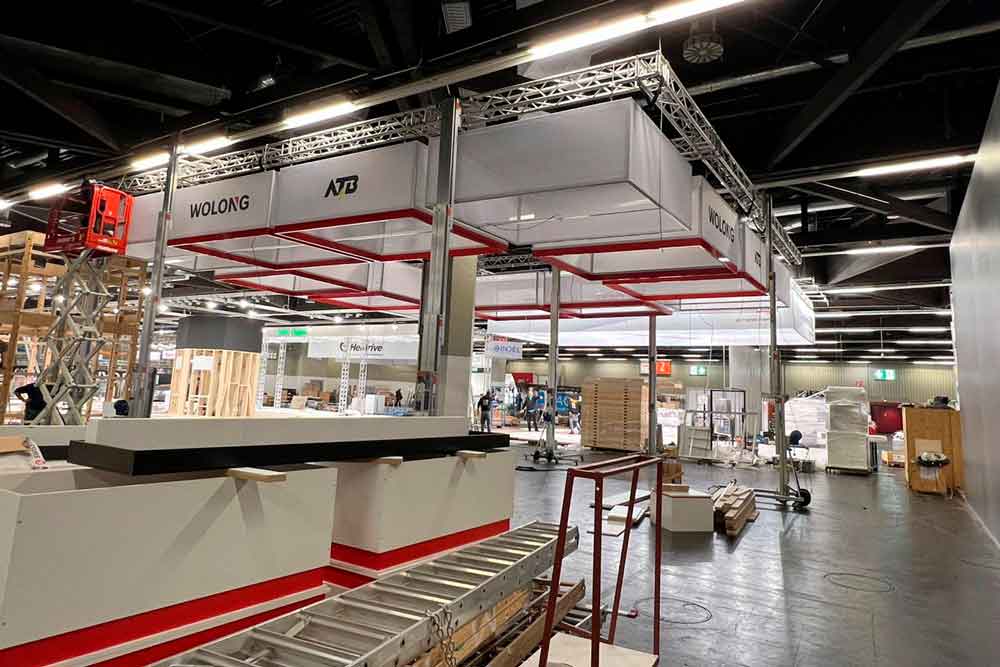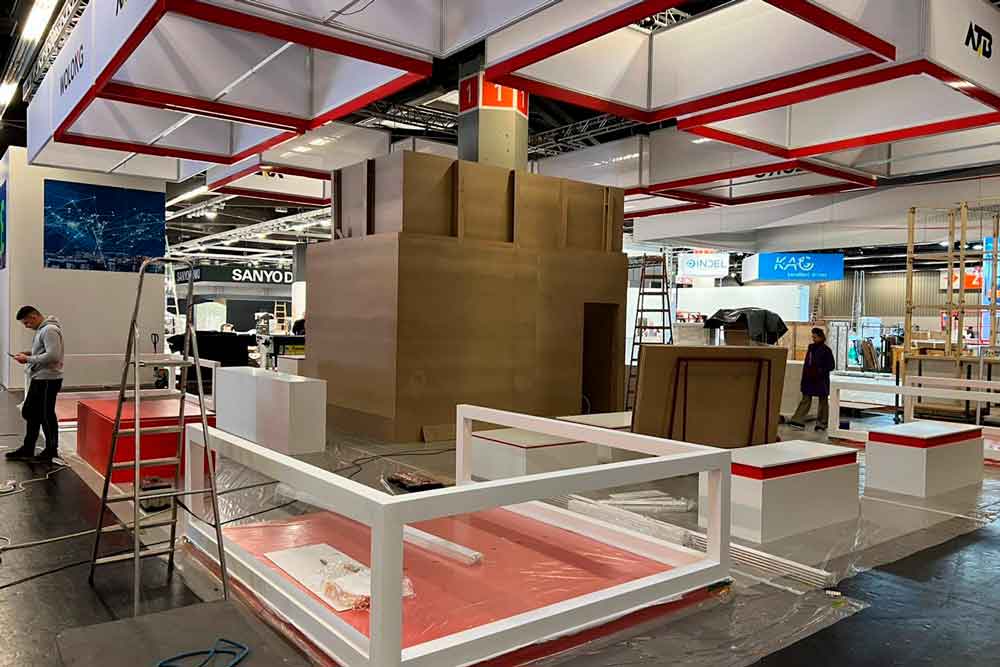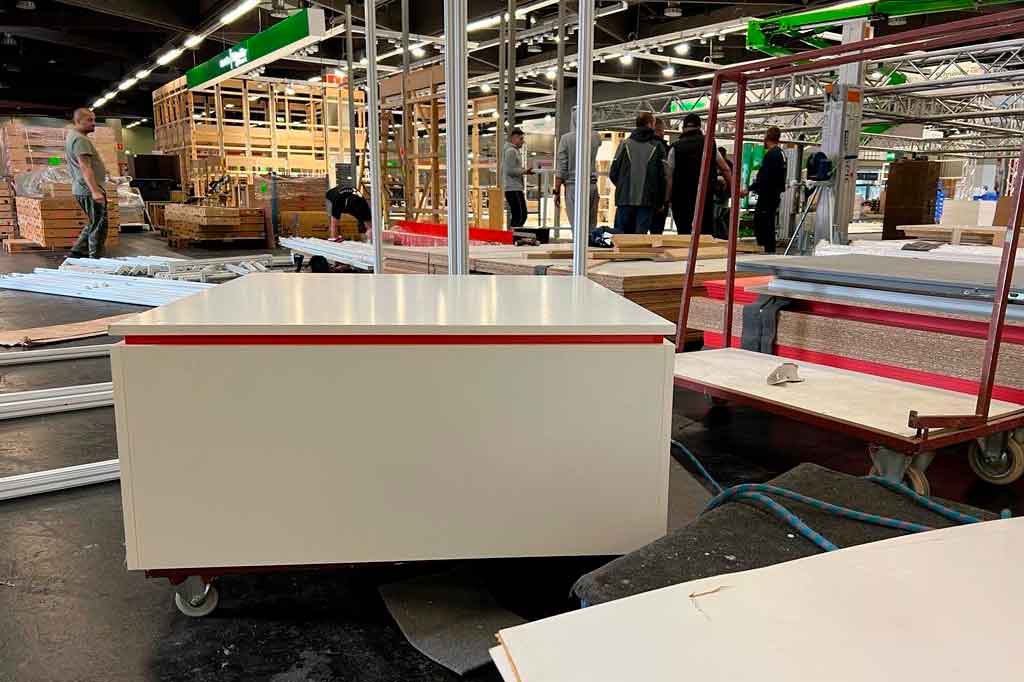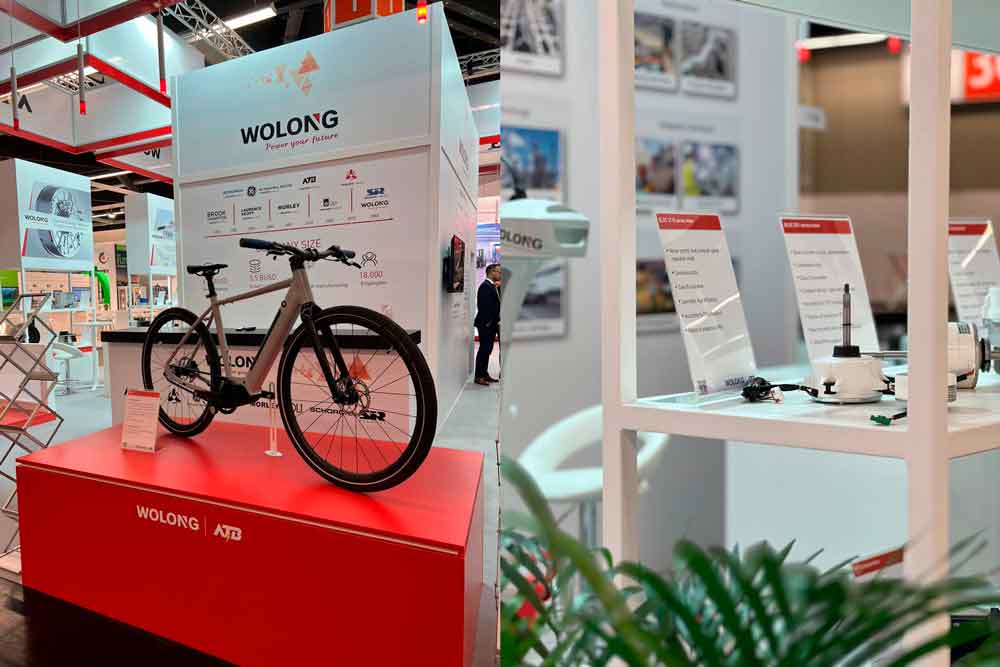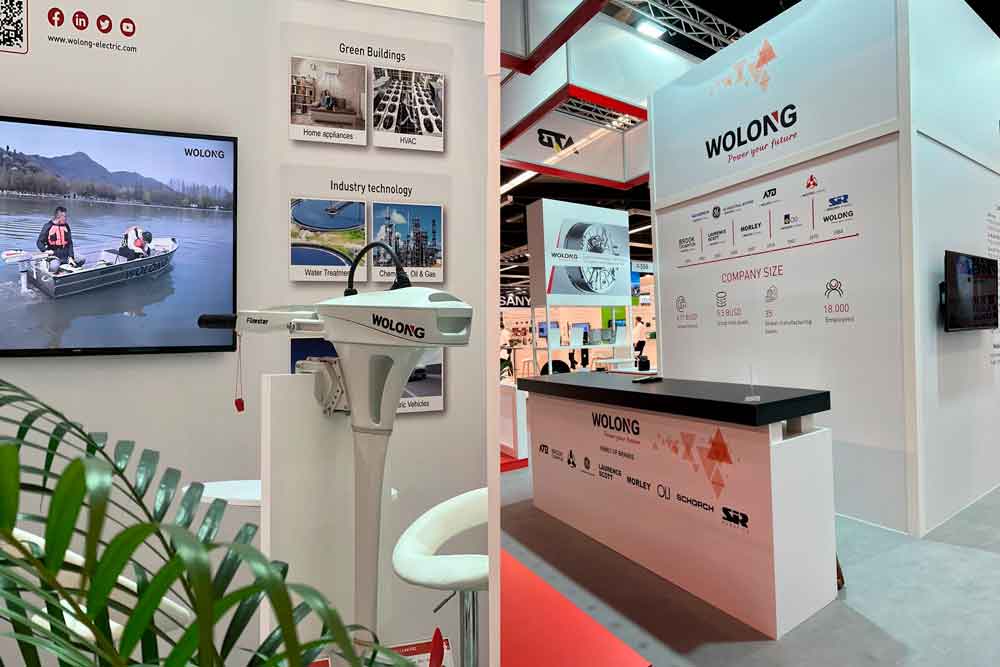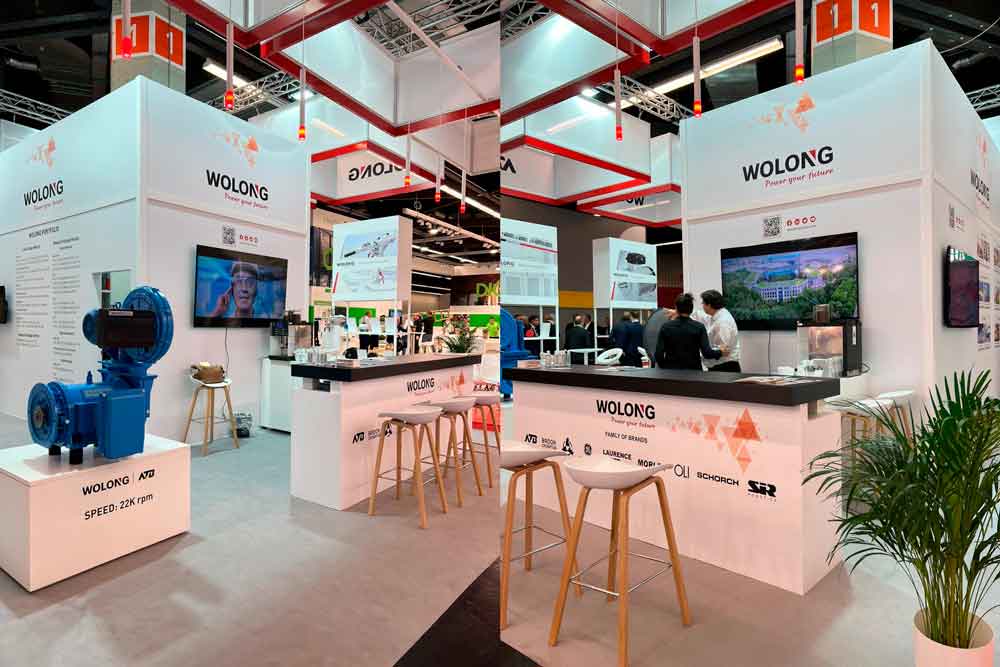 ROYAL PORCELAIN
Ambiente 2023 | 120m2 and 30m2 | Frankfurt | Germany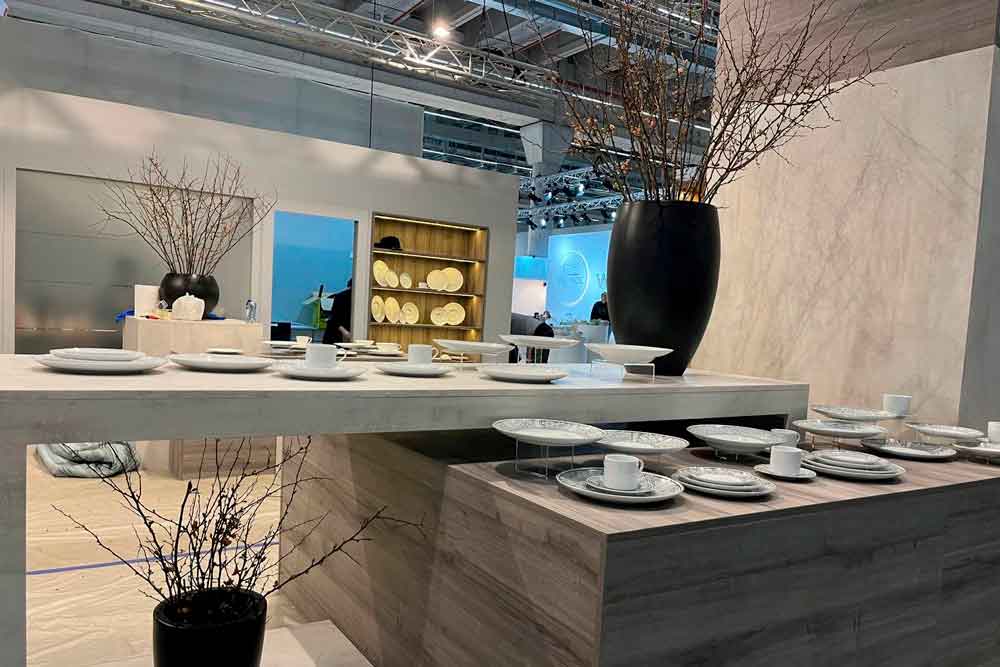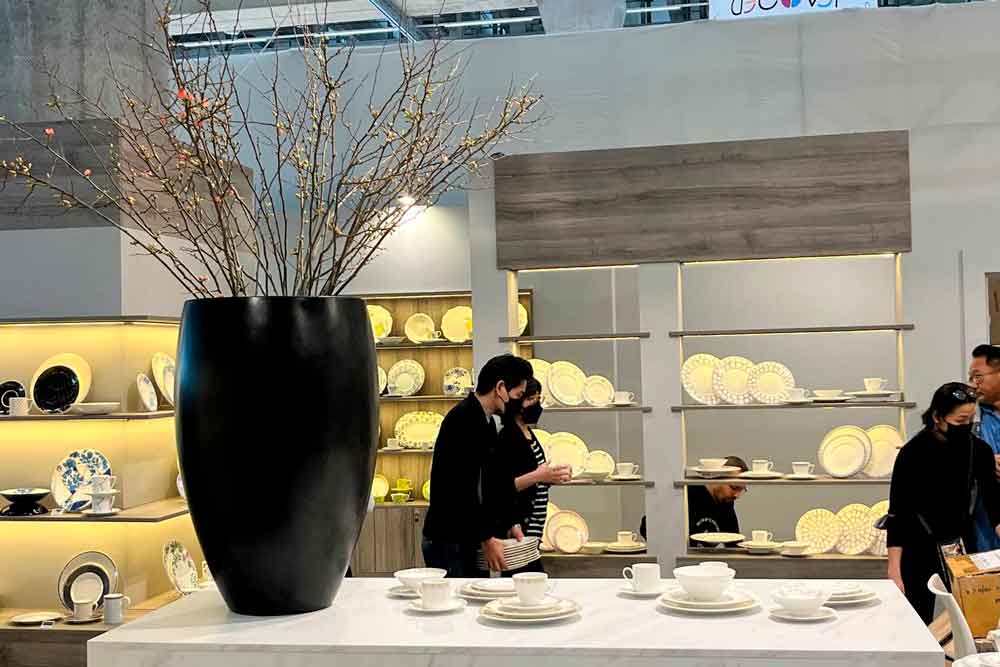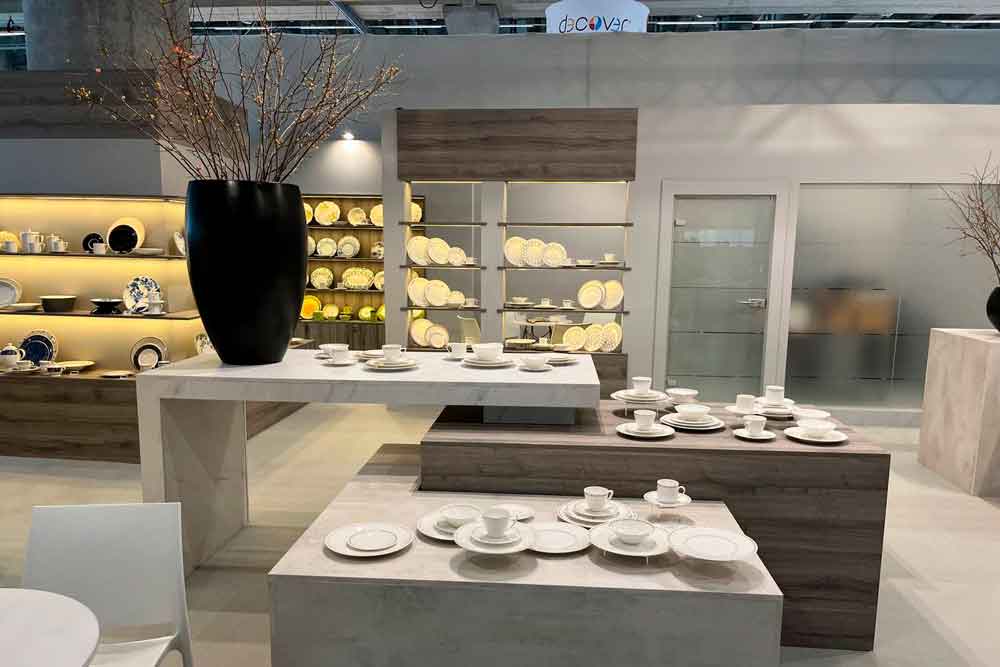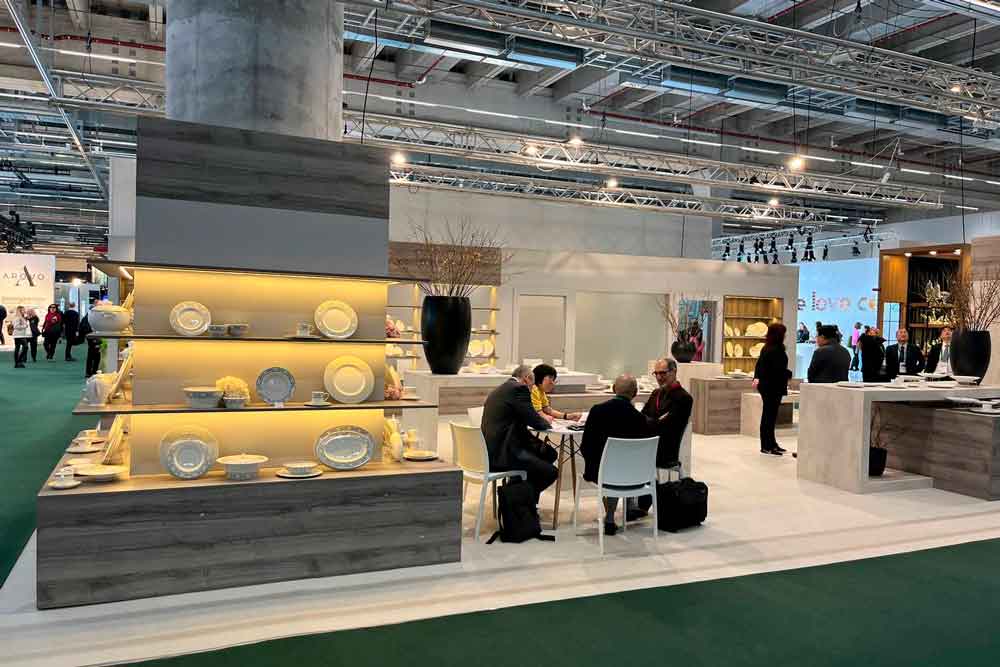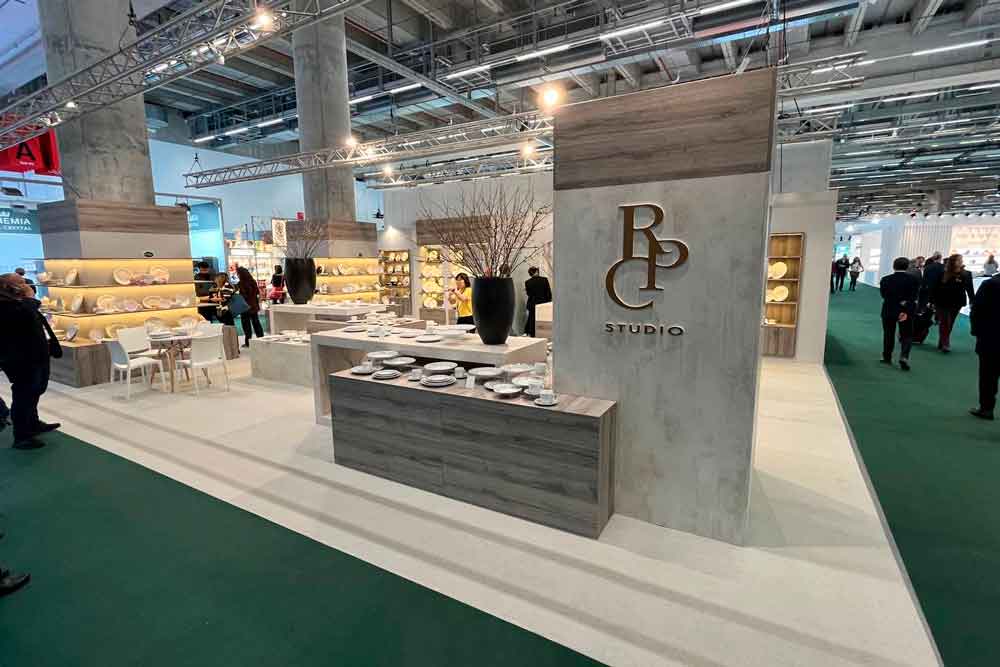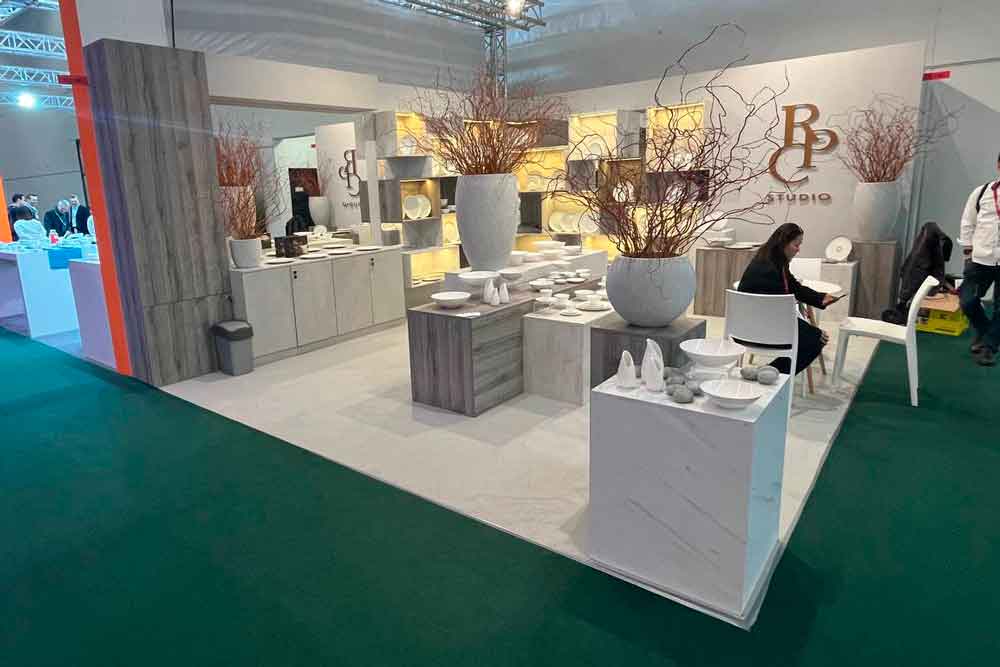 UBER
Internorga 2023 | 45m2 | Hamburg | Germany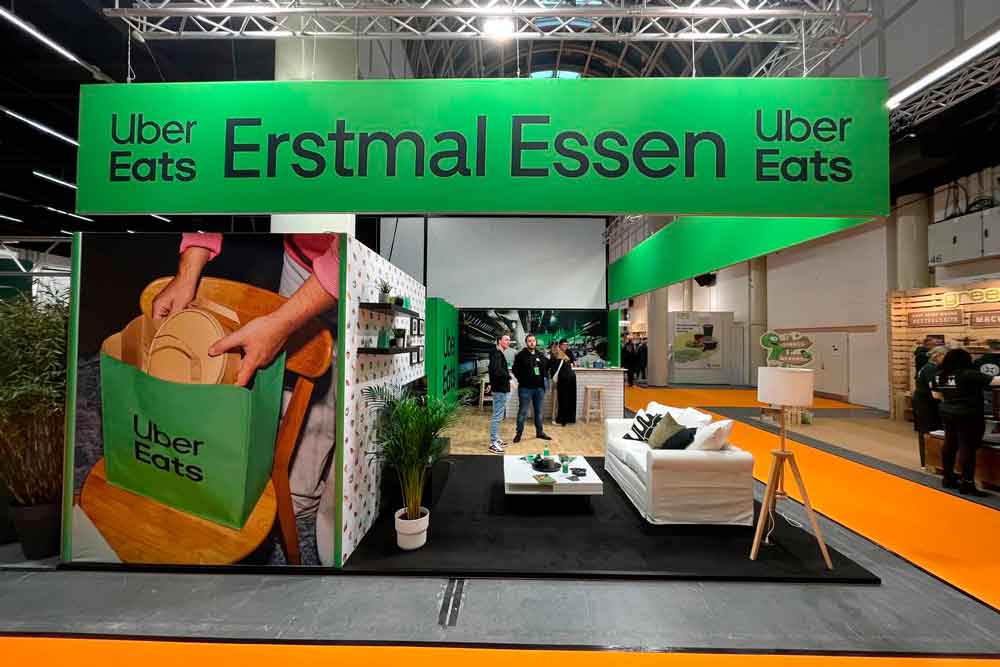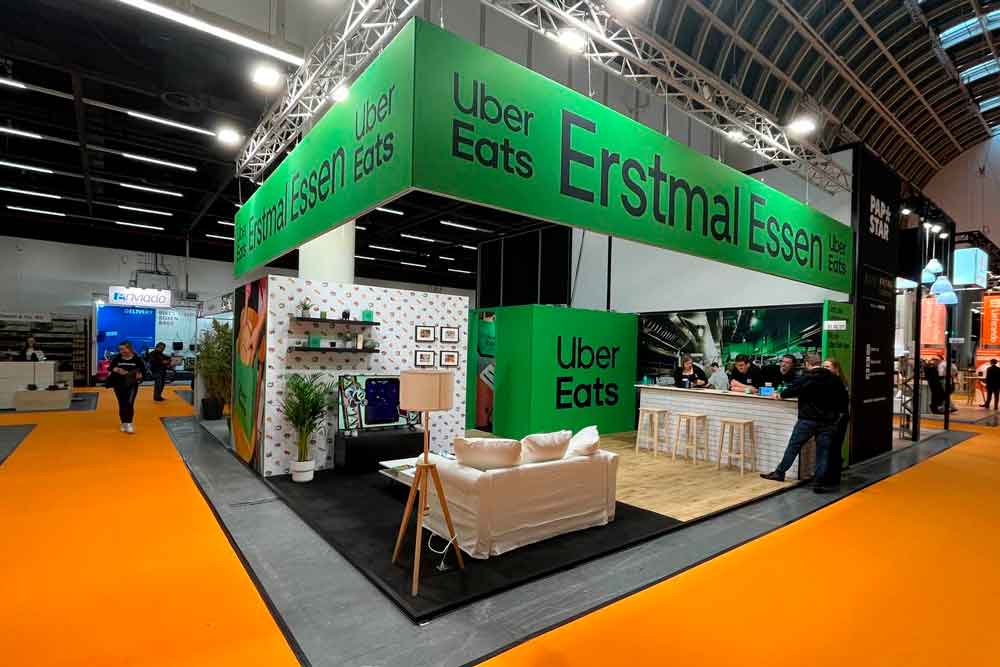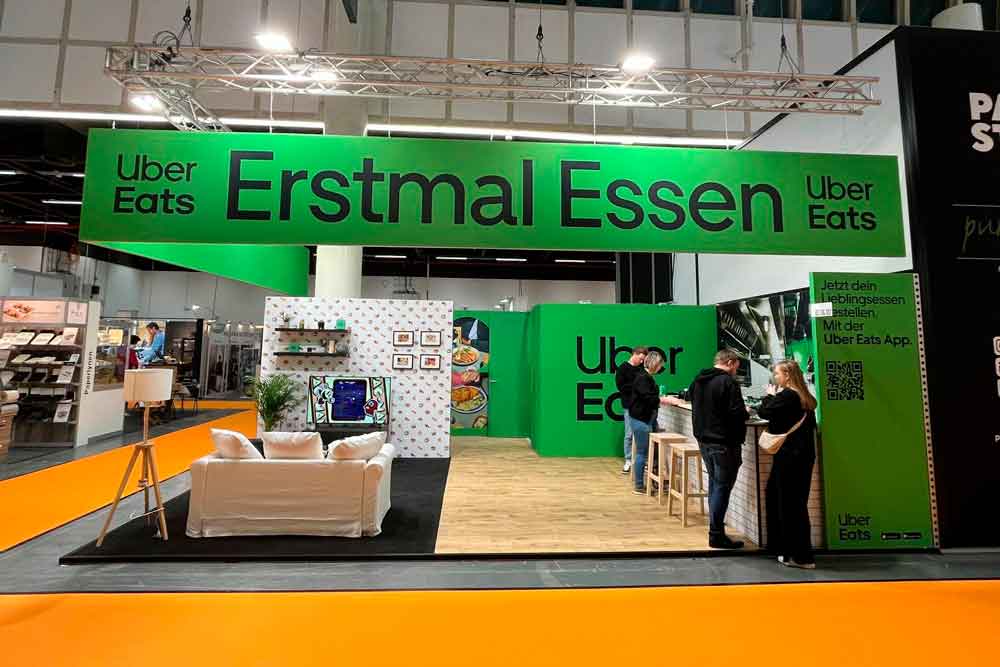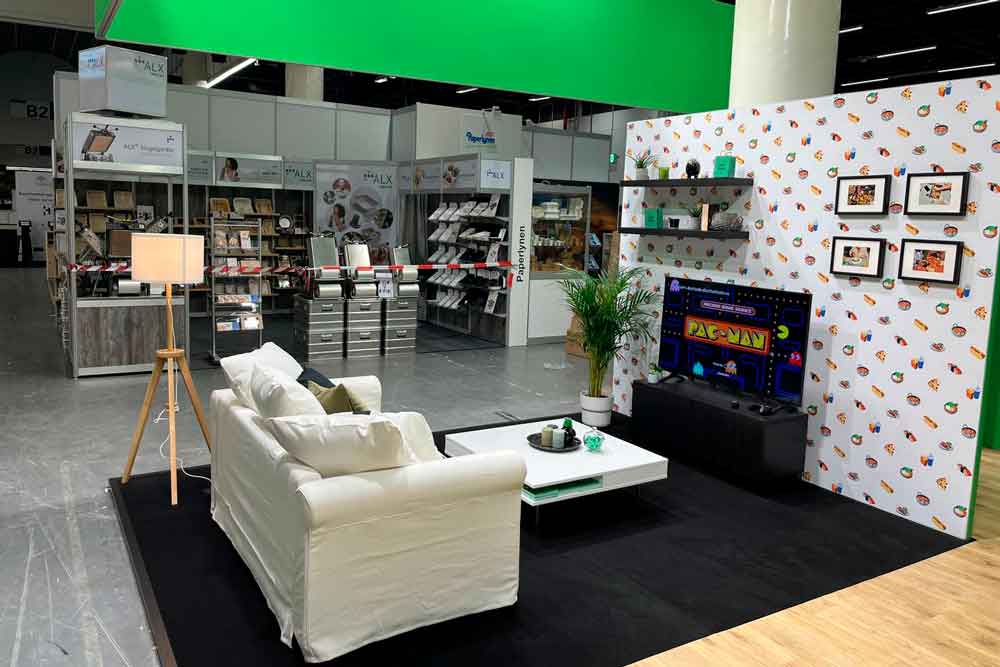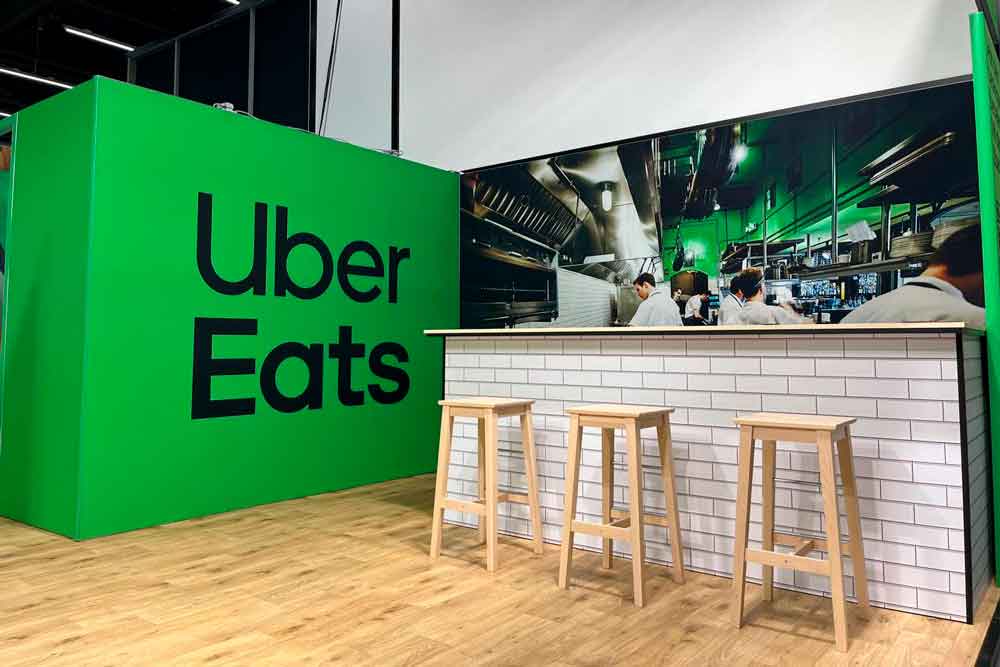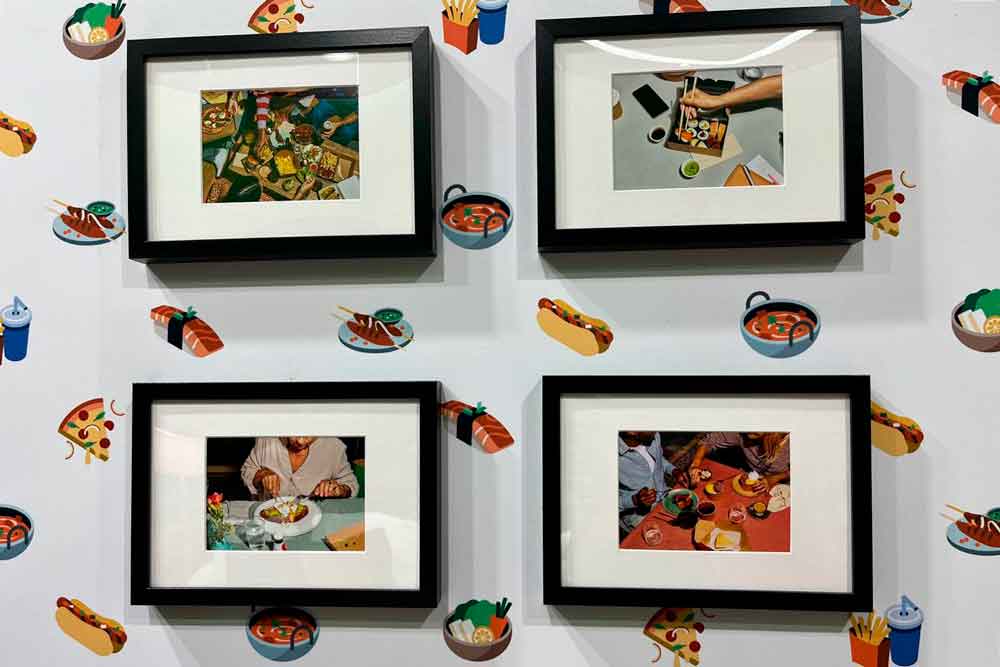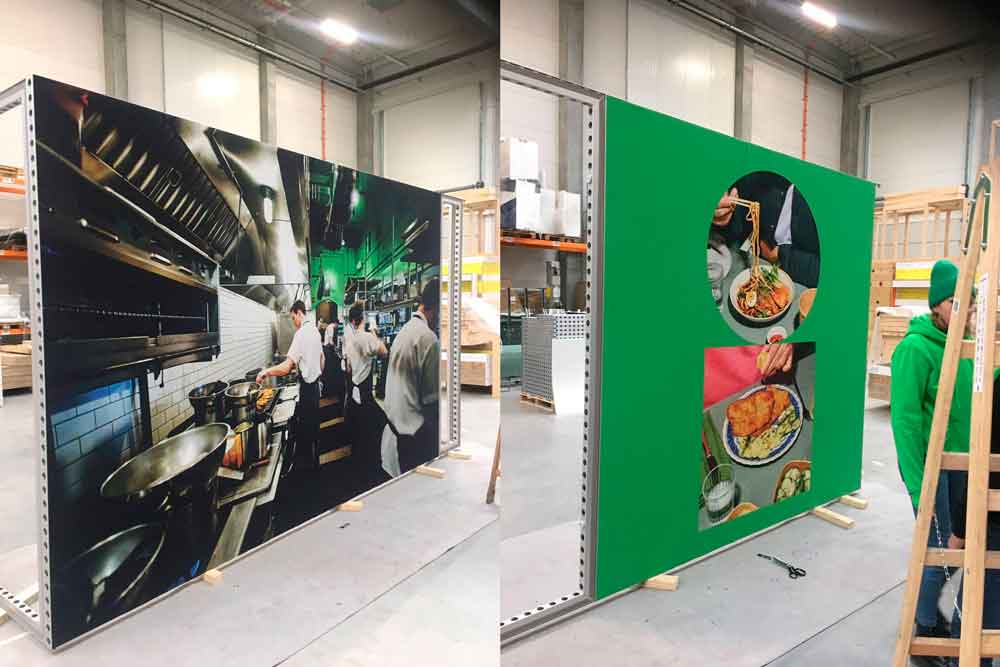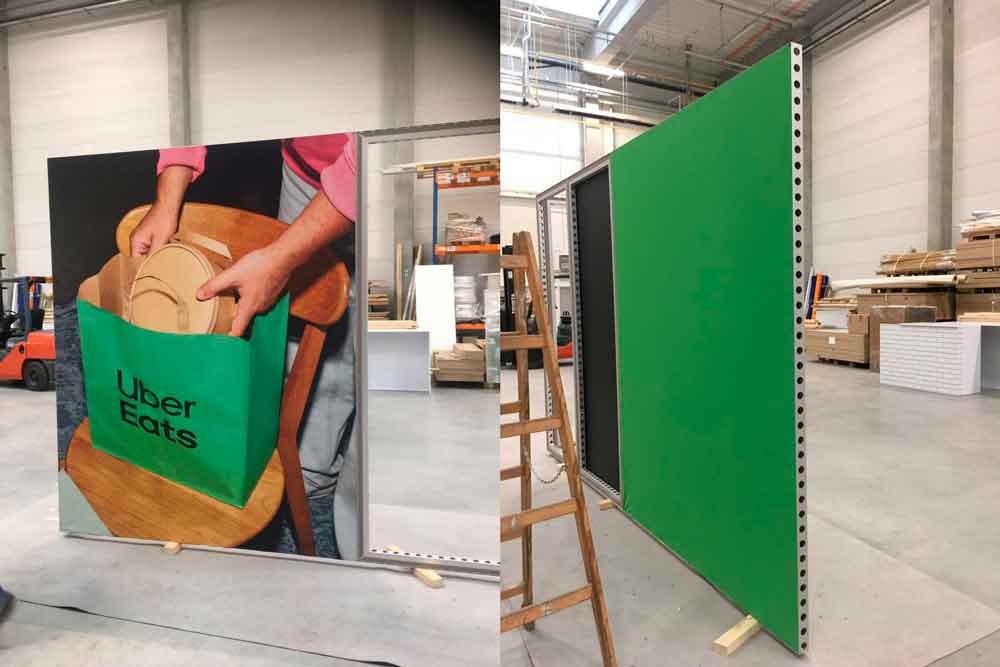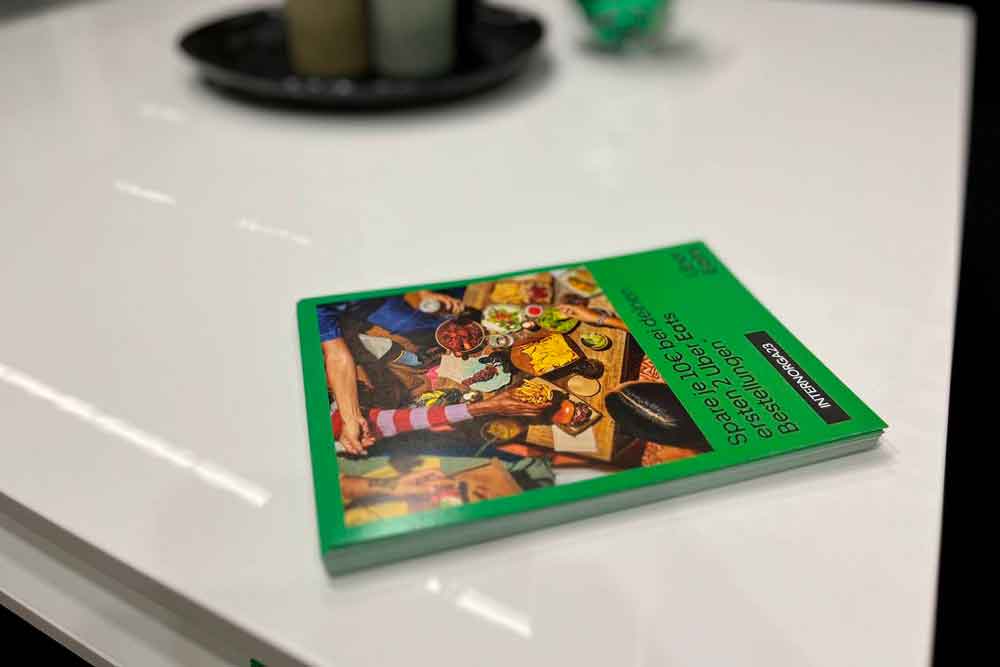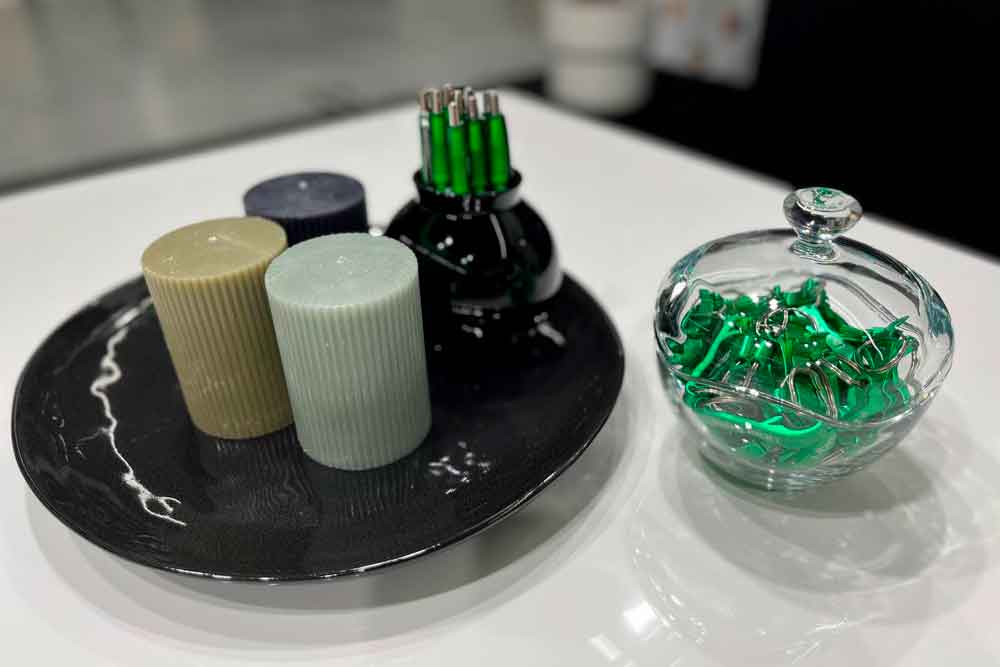 SOUAD SABAH
Buchmesse 2022 | 48m2 | Frankfurt | Germany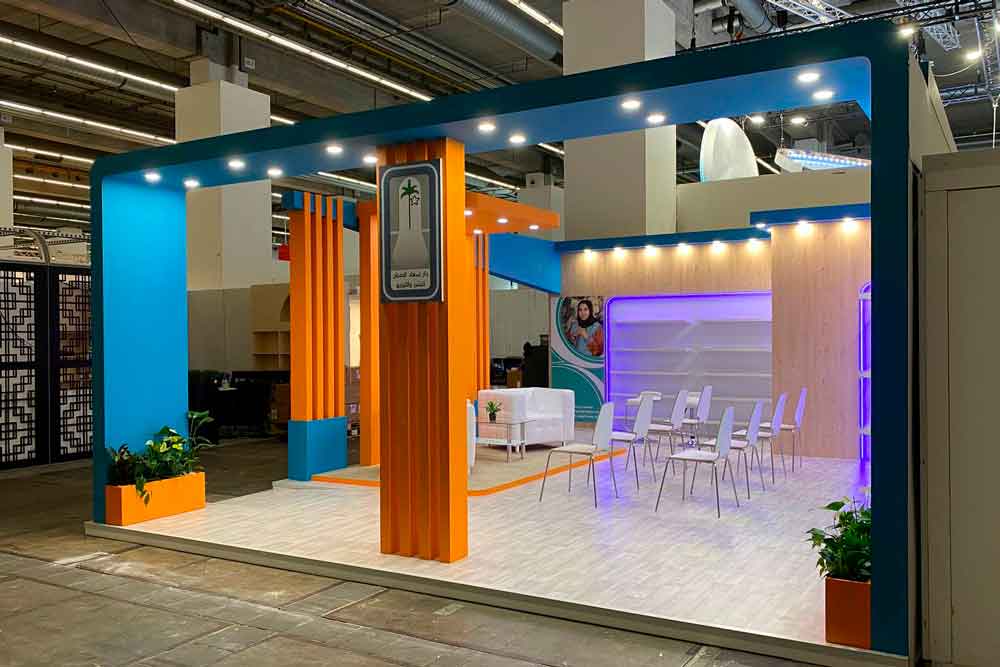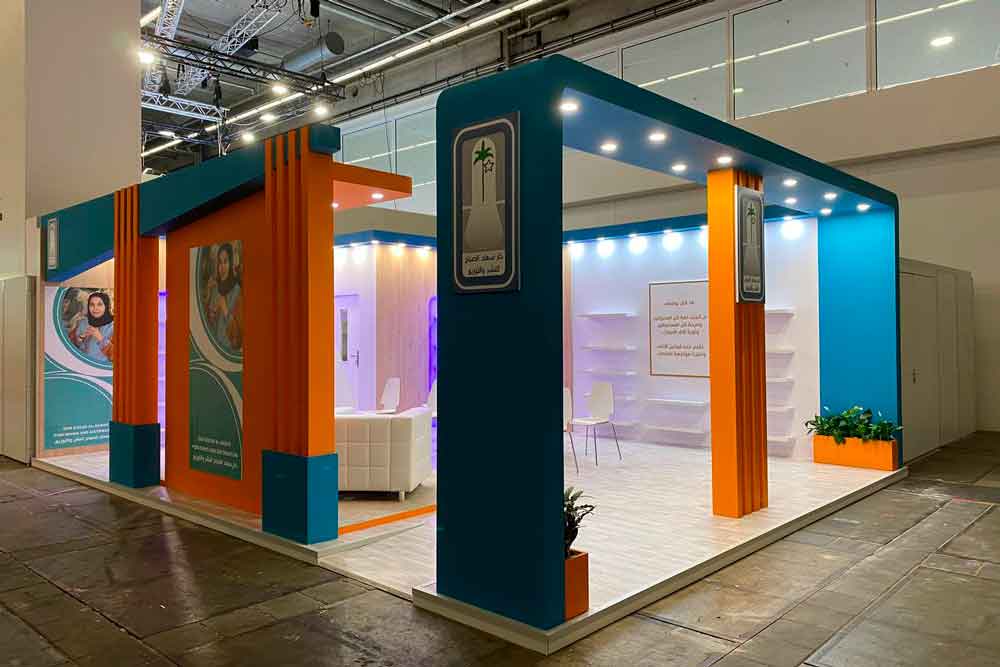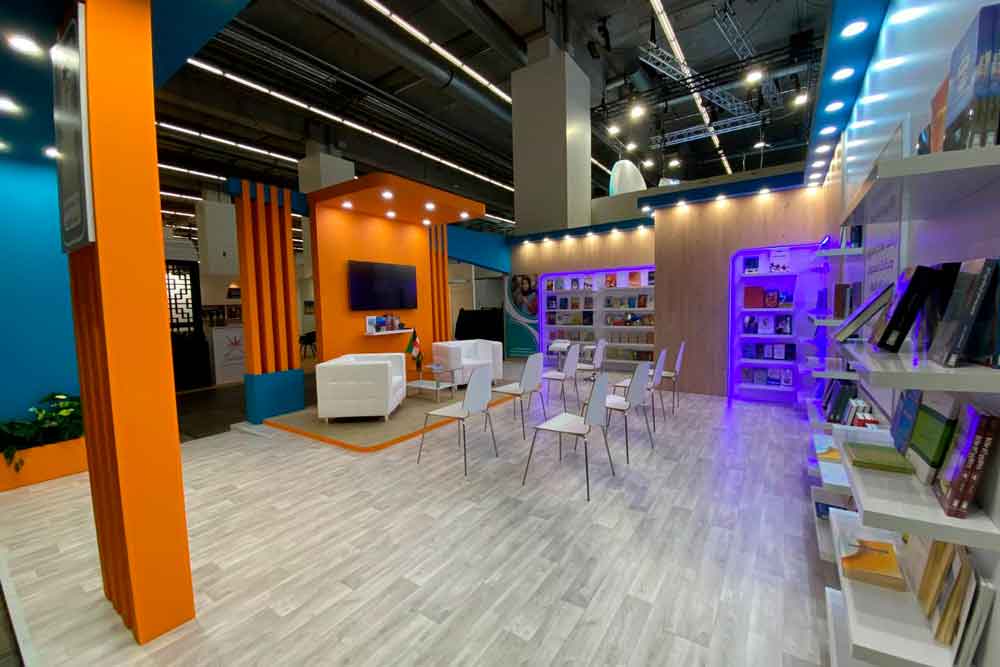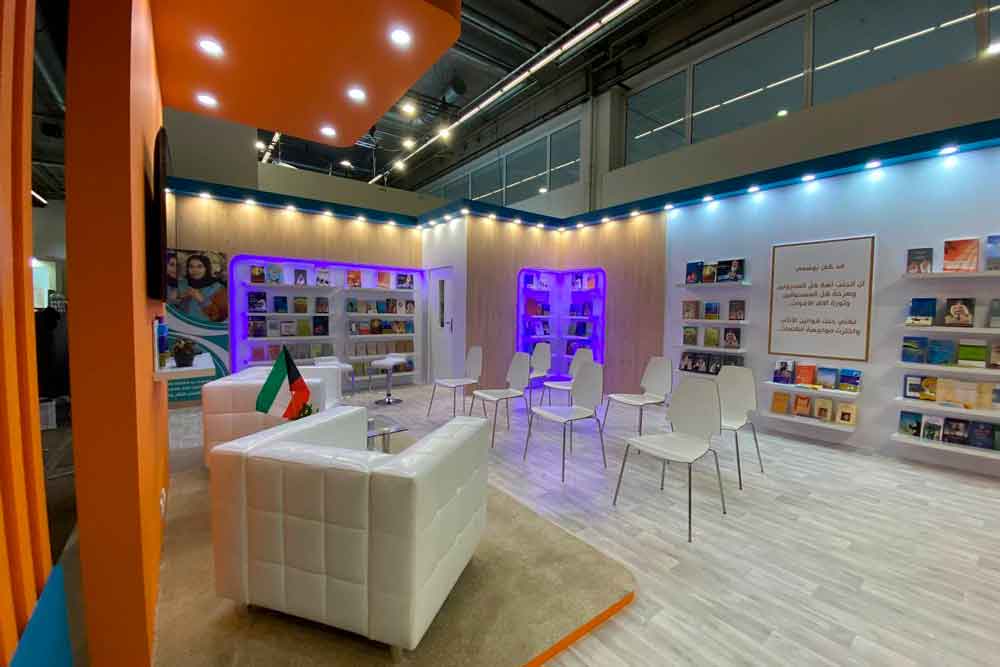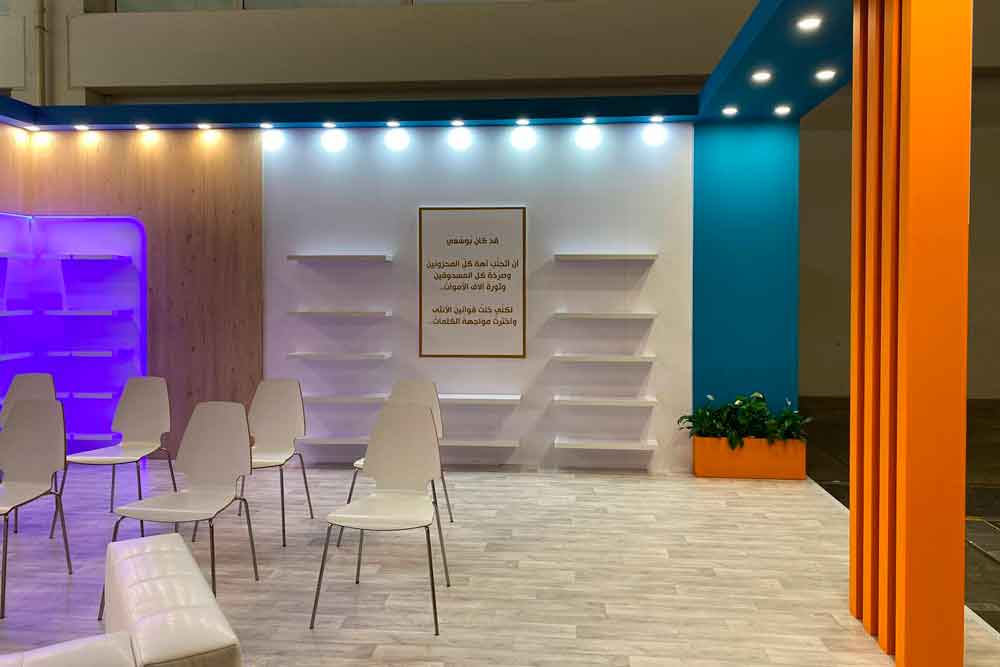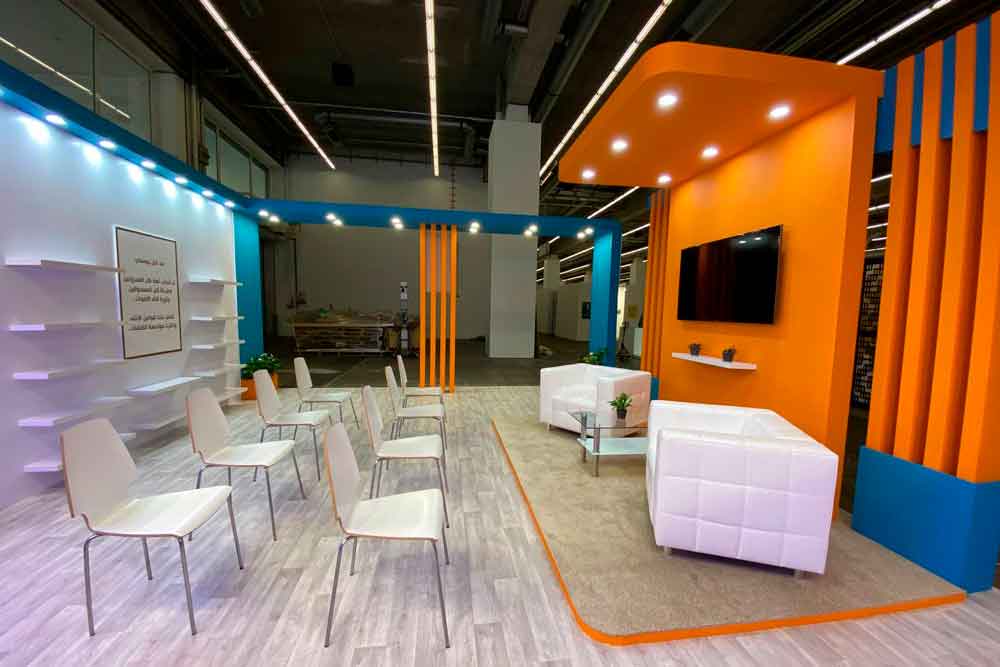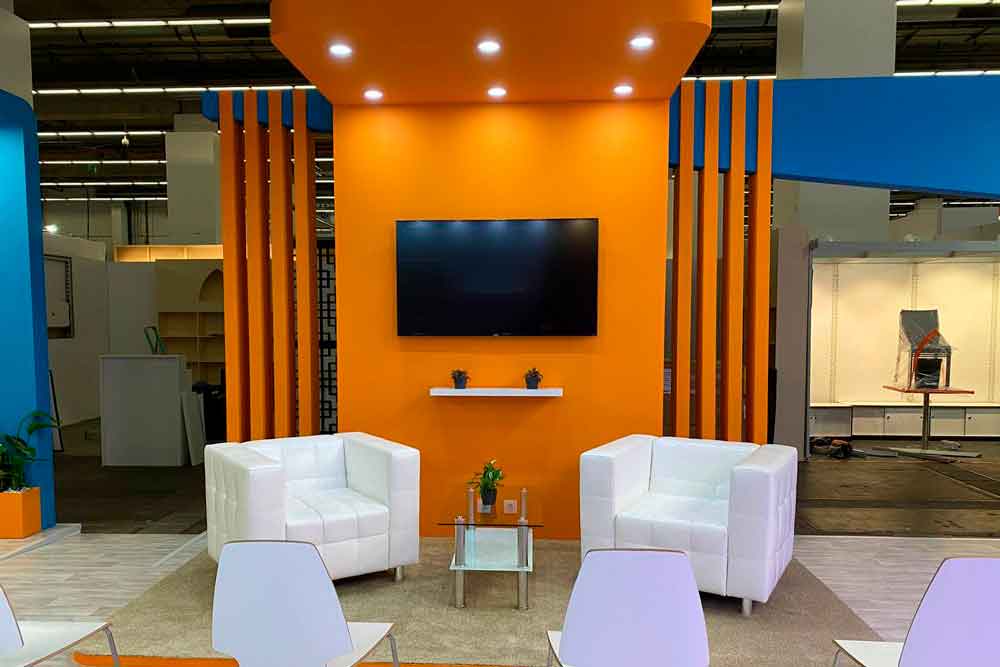 WINKOD
Automechanika 2022 | 77m2 | Frankfurt | Germany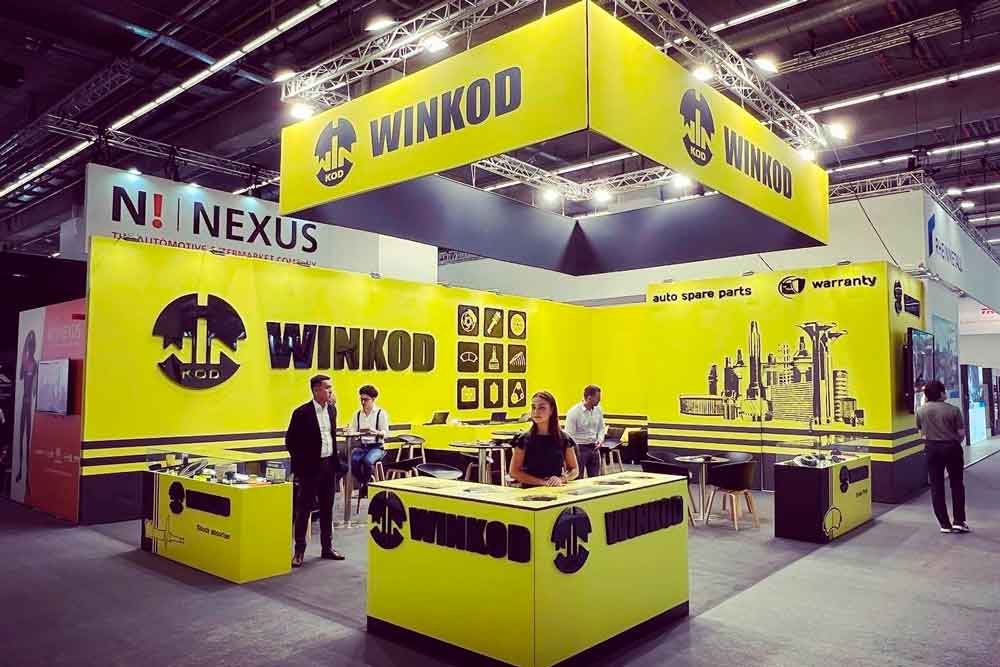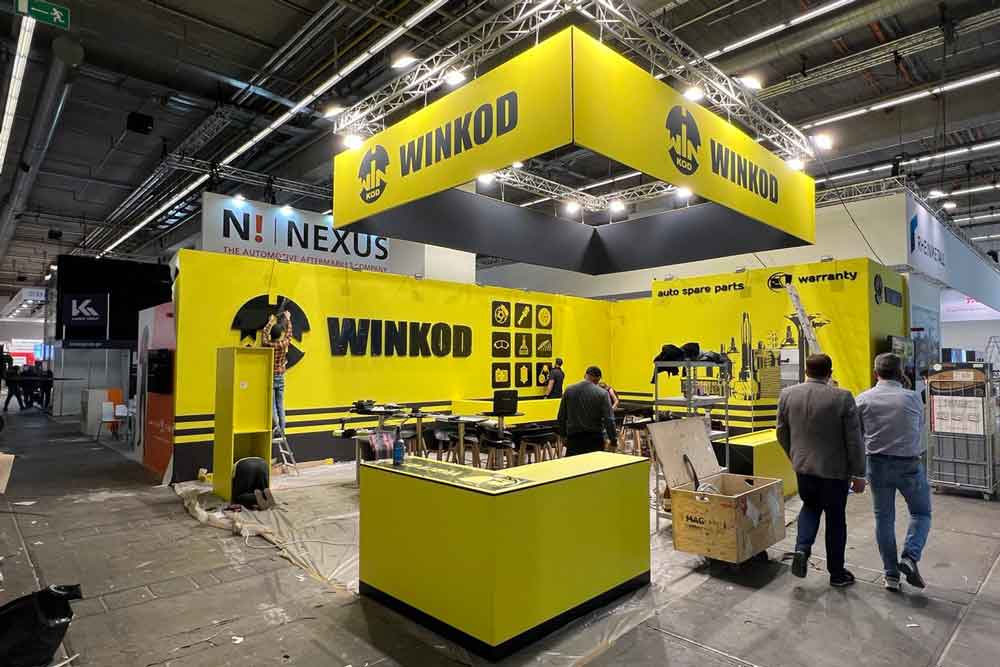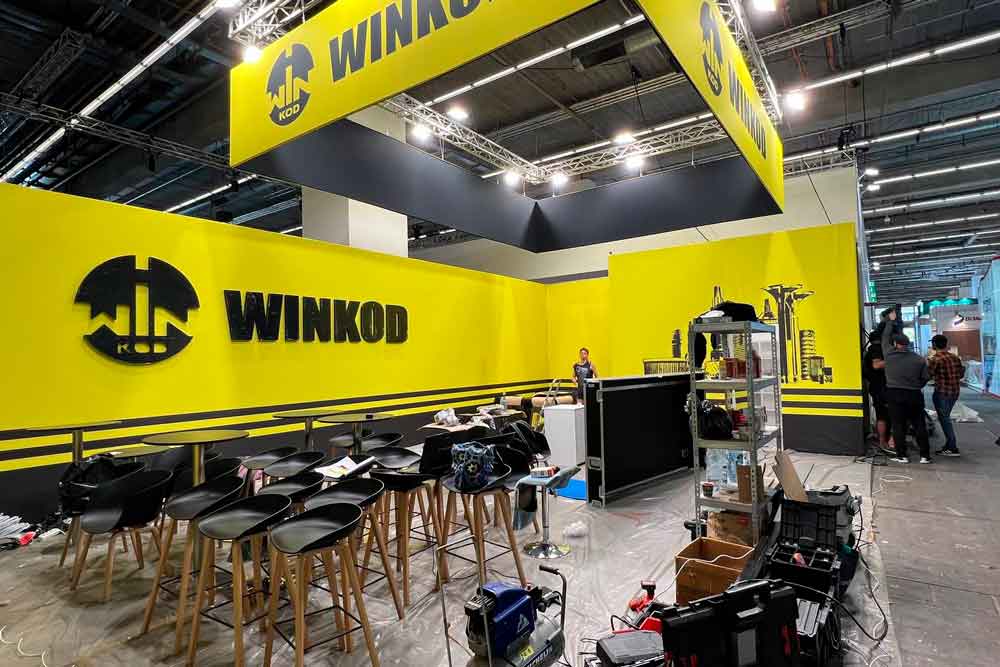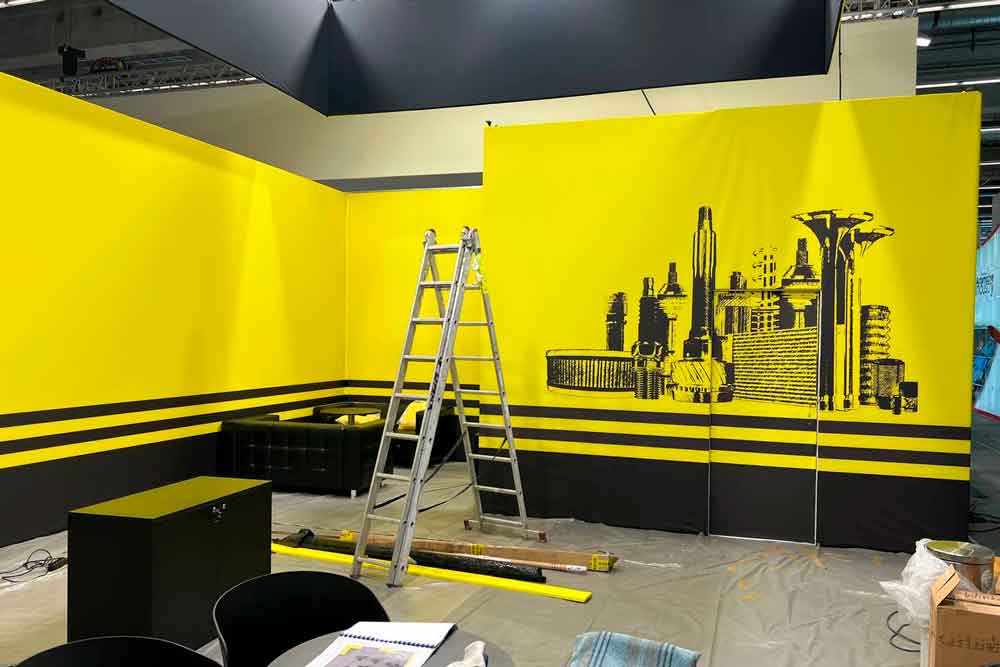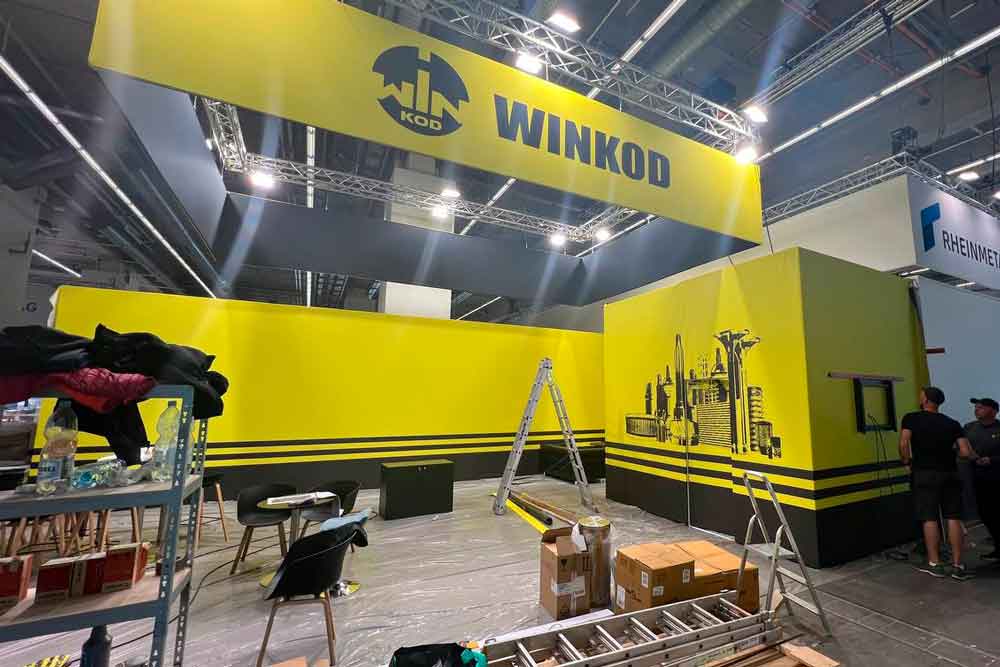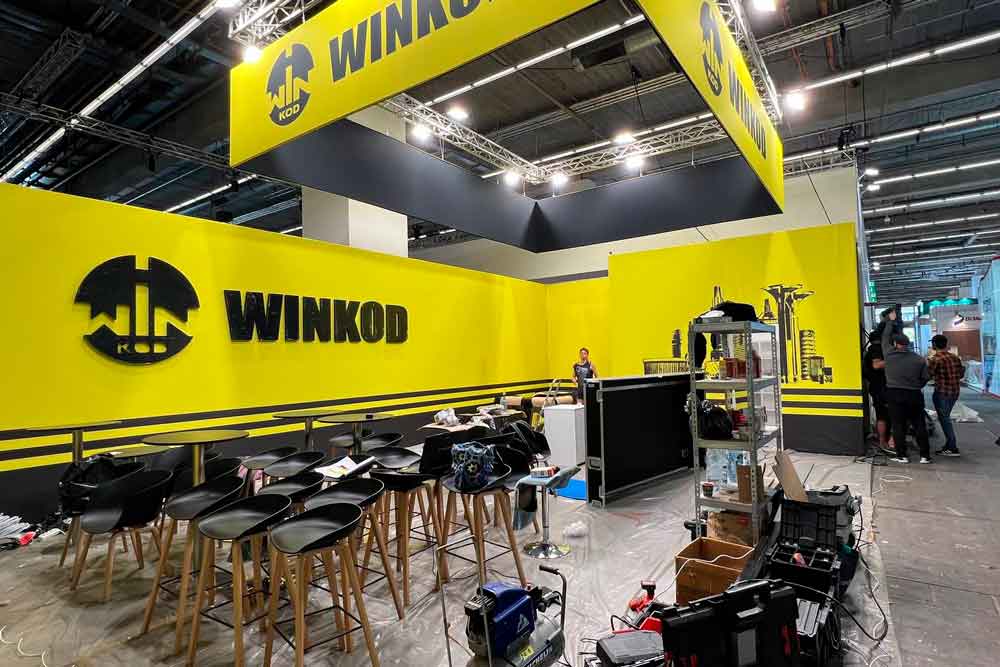 Ayrtac Ferlo
Interpack 2023 | 60m2 | Düsseldorf | Germany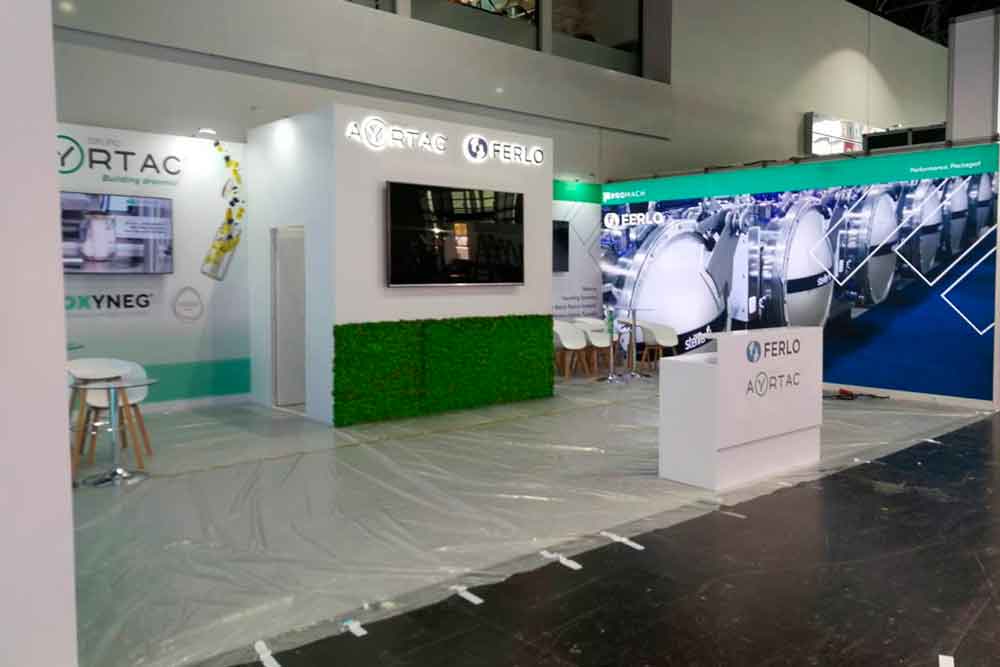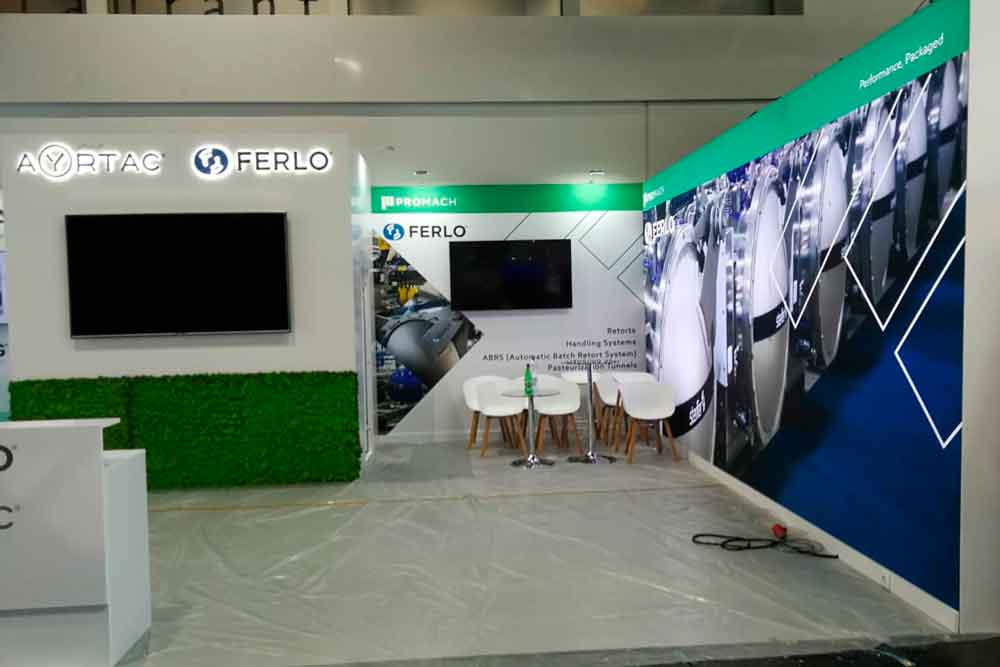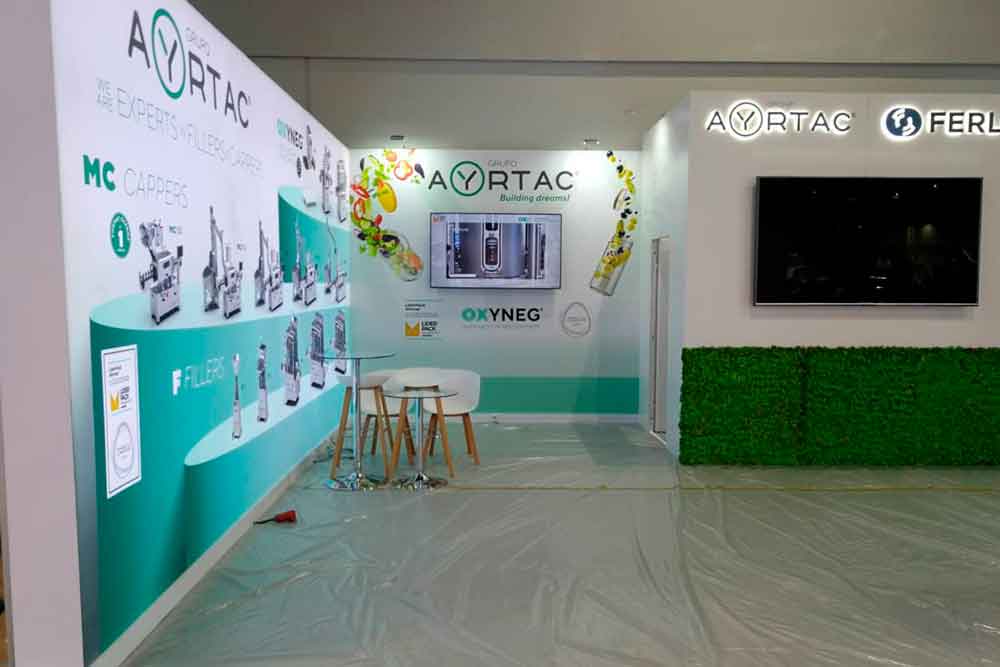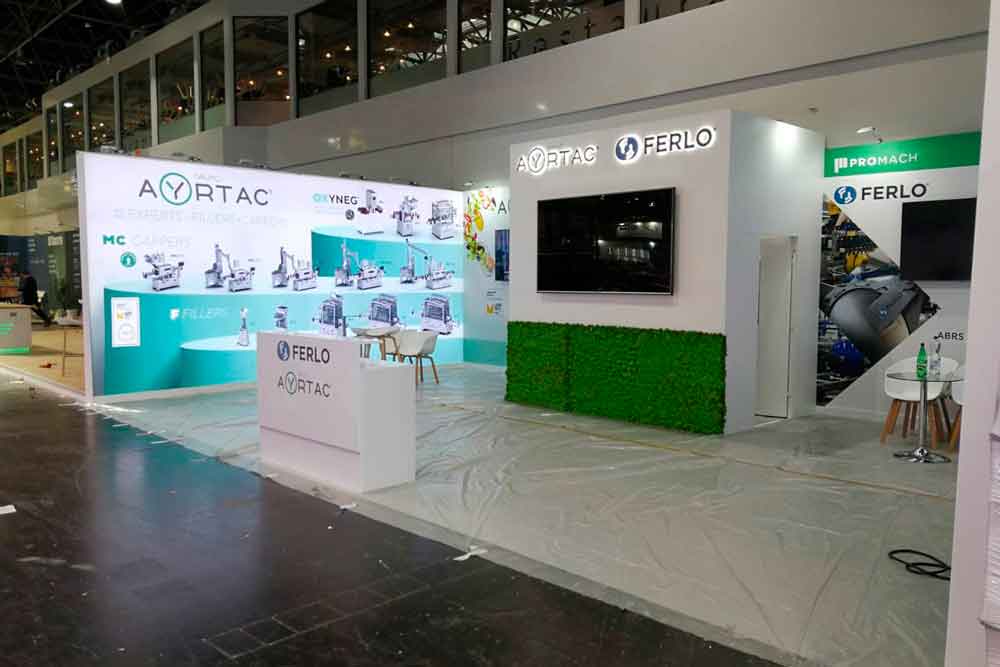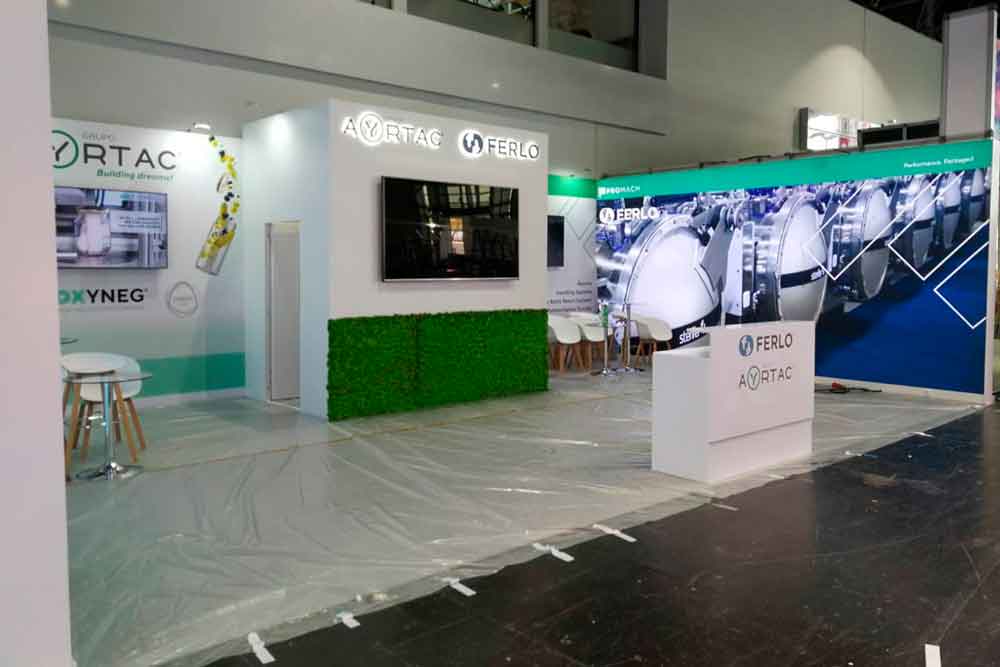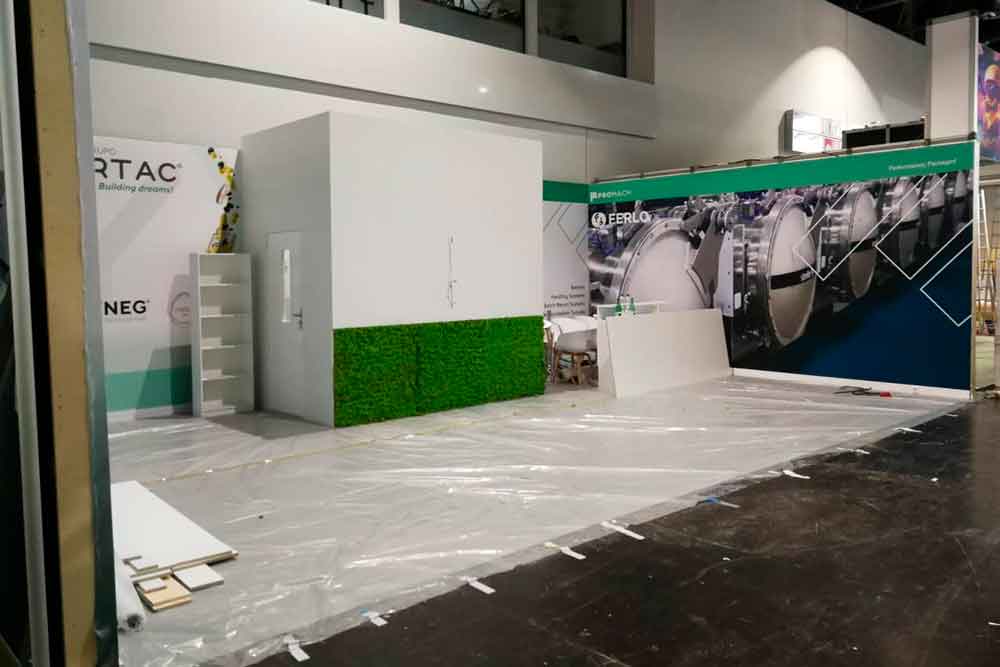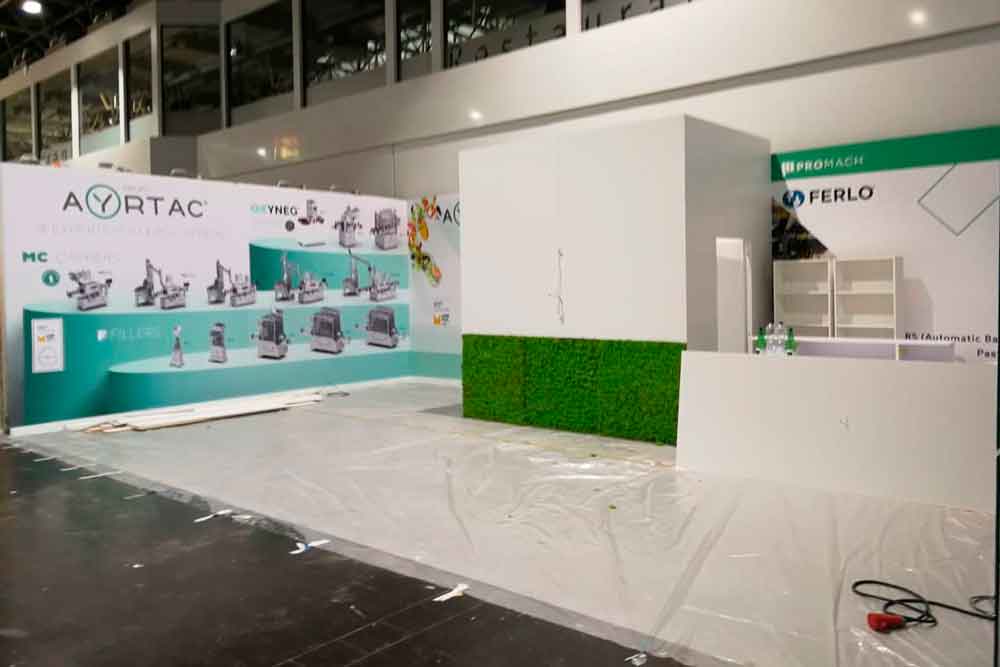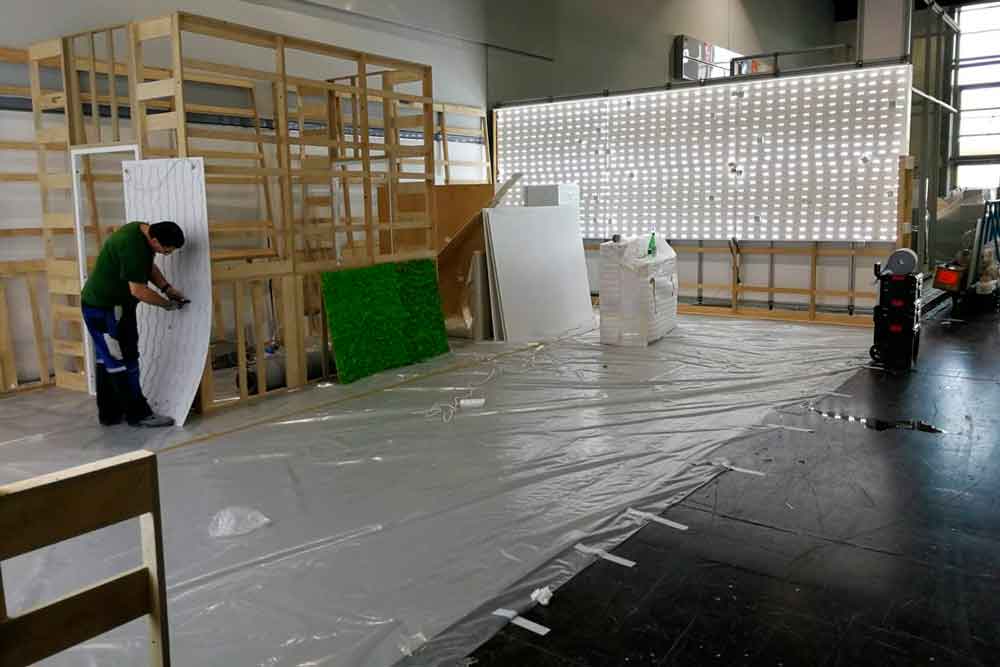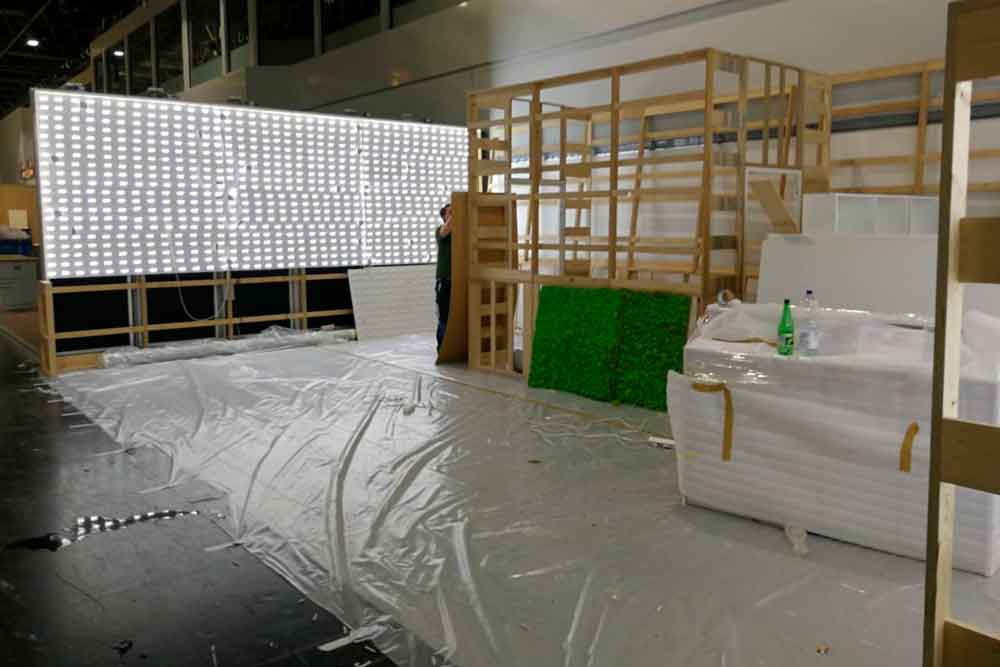 WHAT YOU NEED TO GET STARTED WITH ESBAU – EXHIBITION STAND BUILDER IN POZNAN
You can contact us in any way that is convenient for you. We are always in touch. Use the messenger you're used to, or write to us on Facebook. Start a chat with us on the website. You can also call us, but if you're in a country with a different time zone, we may not answer your phone right away. If that's the case, it's probably late at night. If so, we will get back to you as soon as possible. We always respond quickly to our customers and partners. 
Please let us know in which exhibition in Poznan you want to order display stand construction. And also if you need exhibition project management service. 
Please guide us on the type and size of your trade show booth.
This is quite sufficient for us to offer you an appropriate creative stand design and guide you on the cost of exhibition stand construction in Poznan. 
WE ARE READY TO START YOUR PROJECT
DO YOU WANT TO KNOW THE COST OF YOUR PROJECT?
SEND US THE REQUEST AND WE'LL DISCUSS IT!